I spent hours researching the best air purifiers for home use when we were struggling with infertility. I was SO glad that we already had two fabulous air purifiers in our house when the air quality was so bad this spring. On the East Coast, 2023 has come with an unprecedented amount of air pollution from the Canadian wildfires.
This air pollution is especially dangerous for at-risk groups, which include children, pregnant women, and those trying to conceive. If you have children, are pregnant, or are struggling with infertility, it's even more important to protect your home with a high-quality air purifier. Here is my list of the best air purifiers for home!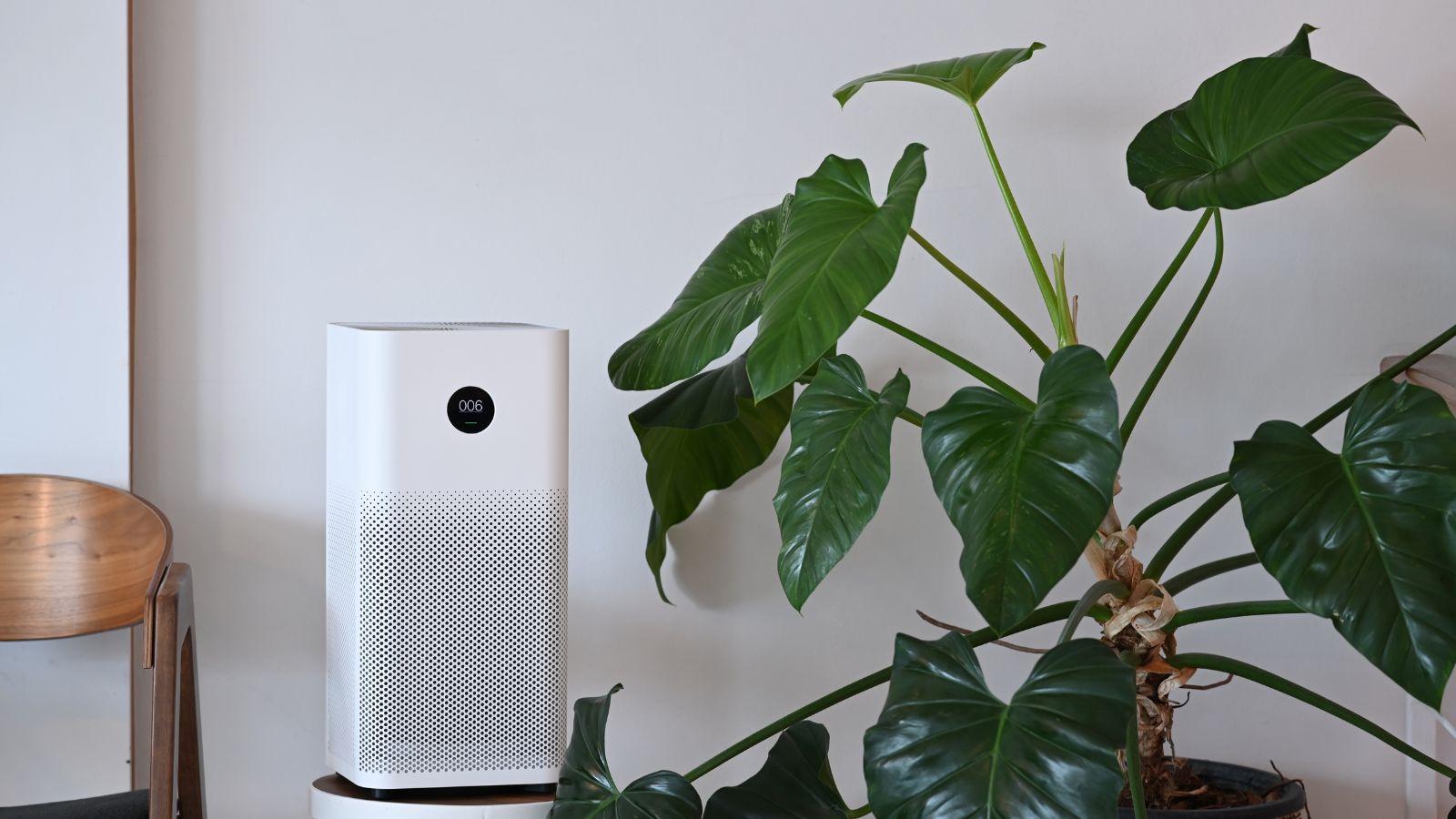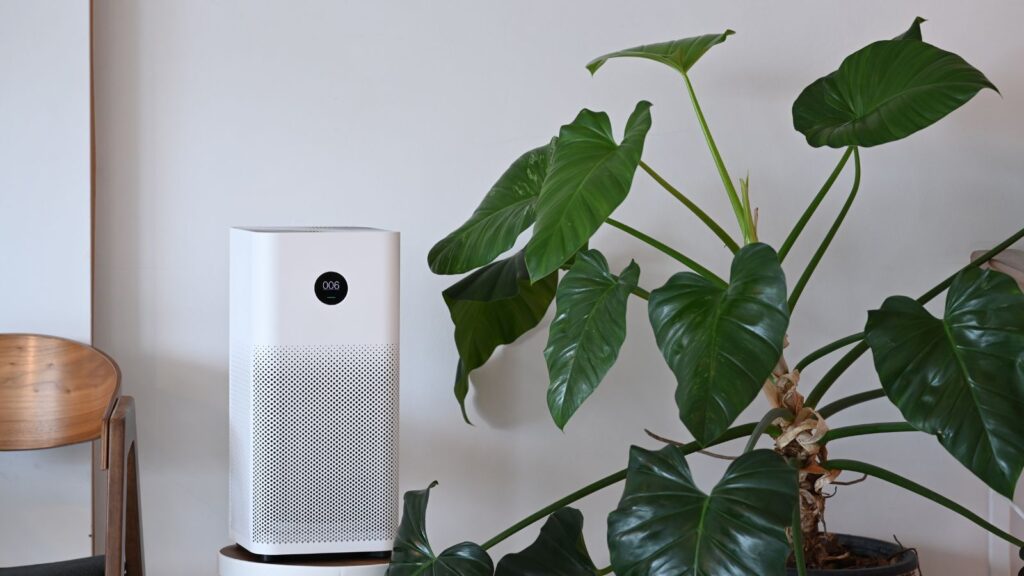 Do Air Purifiers Actually Make a Difference?
A home should be a place of peace and safety, protected from the outside world and all of the uncertainty that comes with it. The average American spends approximately 90 percent of their time indoors. (Nowadays, post-quarantine, we tend to find more and more reasons to stay home!) That means we are breathing the air inside our homes and buildings for most of the day- again and again and again. But is our home as safe as we are led to believe?
I was shocked when I started trying to conceive and learned just how many toxic chemicals invade our homes through everyday products. This doesn't just include our beauty products or food– it also includes the air that we breathe! We worked very hard to make our whole house (and especially our bedroom) as much of a fertility haven as possible. Finding my favorite option from the best air purifiers for home on the market was one of my first steps!
Check out all my favorite non-toxic products here!
Air Pollution- How Bad is it Really?
Studies show that the air inside homes and buildings can contain more pollution than the outdoor air- even more than that of industrialized, highly populated cities! With the amount of time spent indoors, especially post-pandemic, the pollutants inside our homes pose a greater health risk than many of us may realize.
The detrimental side effects of air pollution vary in severity depending on where you reside. Studies have shown an association between increased exposure to air pollution and higher rates of COVID-19 cases and mortality rates. So, if you live in a highly polluted area, you should REALLY consider this list of the best air purifiers to protect your home. Although to be fair, I think that everyone should have an air filter in their home to protect themselves.
We are constantly breathing the air inside our homes- which means the air quality can have major implications on our health, specifically fertility. If you're struggling with unexplained infertility, the air quality inside your home may be a factor worth investigating. Today, I'm sharing everything you need to know regarding air quality and the best air purifiers for home to protect your fertility, your pregnancy, your children, and your health!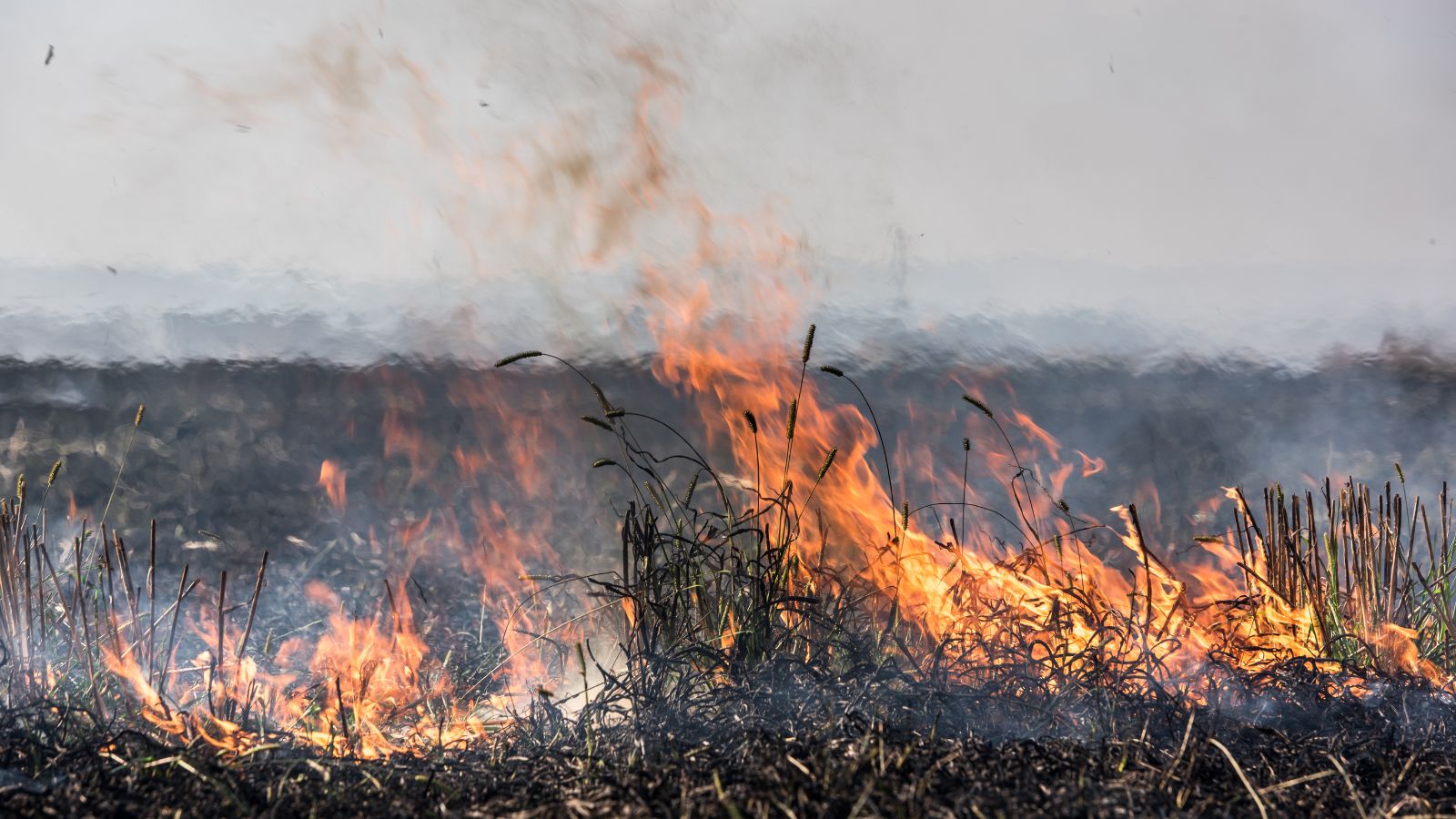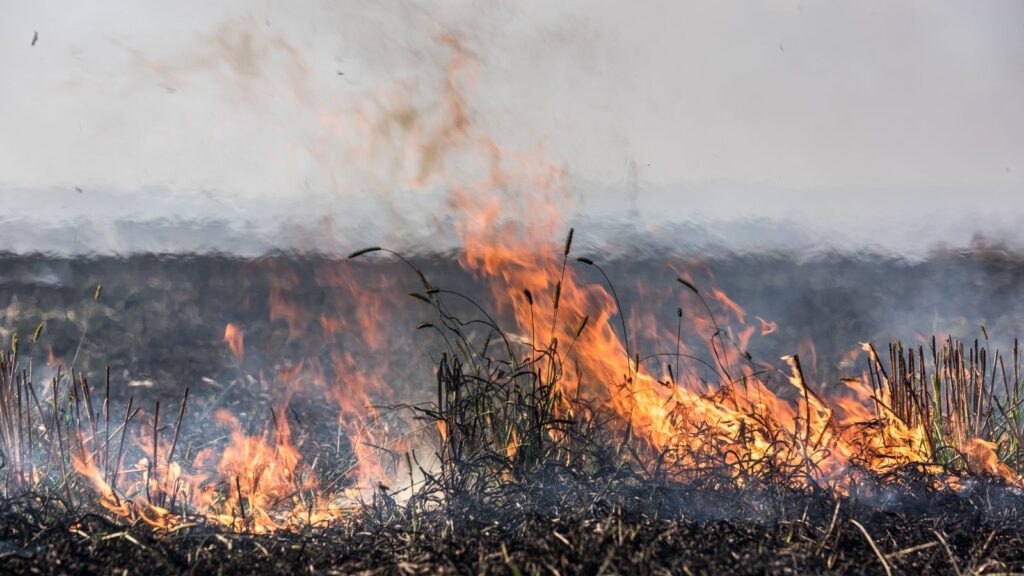 Wildfire Smoke: A Growing Concern
Wildfire smoke has become increasingly concerning in recent years. We used to think it was just a West Coast issue- but the East Coast received a major wake-up call with the smoke from the Canadian wildfires earlier in 2023. The United Nations Department of Economic and Social Affairs notes a surge in uncontrolled wildfires over the past decade and predicts a continued increase in the frequency, intensity, and duration of wildfires in the future.
It's no secret that global warming is a significant issue (let's wake up and protect our planet people!). Along with the detrimental impacts of these wildfires on wildlife and natural land, it's also highly concerning when it comes to fertility, pregnancy, babies, and children. The increase in greenhouse gases that wildfires emit means a decrease in air quality and, ultimately, fertility rates. The best air purifiers (especially the Austin Air Healthmate, read more below) will help to protect your home from indoor air pollution caused by wildfires.
Volatile Organic Compounds, Health, Fertility & Pregnancy
Volatile organic compounds (VOCs) are compounds with high vapor pressure and low water solubility- they're man-made chemicals like benzene, toluene, ethyl benzene, xylene (BTEX), and formaldehyde. They're emitted as gases and have concentrations that are consistently up to TEN times higher indoors than outdoors. (Aaah!)
VOCs are prevalent in many everyday products (more on that below) and contaminate and worsen both air and water quality. Research shows that VOCs are threatening to both developmental and reproductive health. The vast difference in the concentration of VOCs indoors vs. outdoors is one of the reasons why it's so crucial to Filter. Your. Air. If you can't tell, I'm super passionate about this topic, which is why I've found some of the best air purifiers for home so that you can protect your family.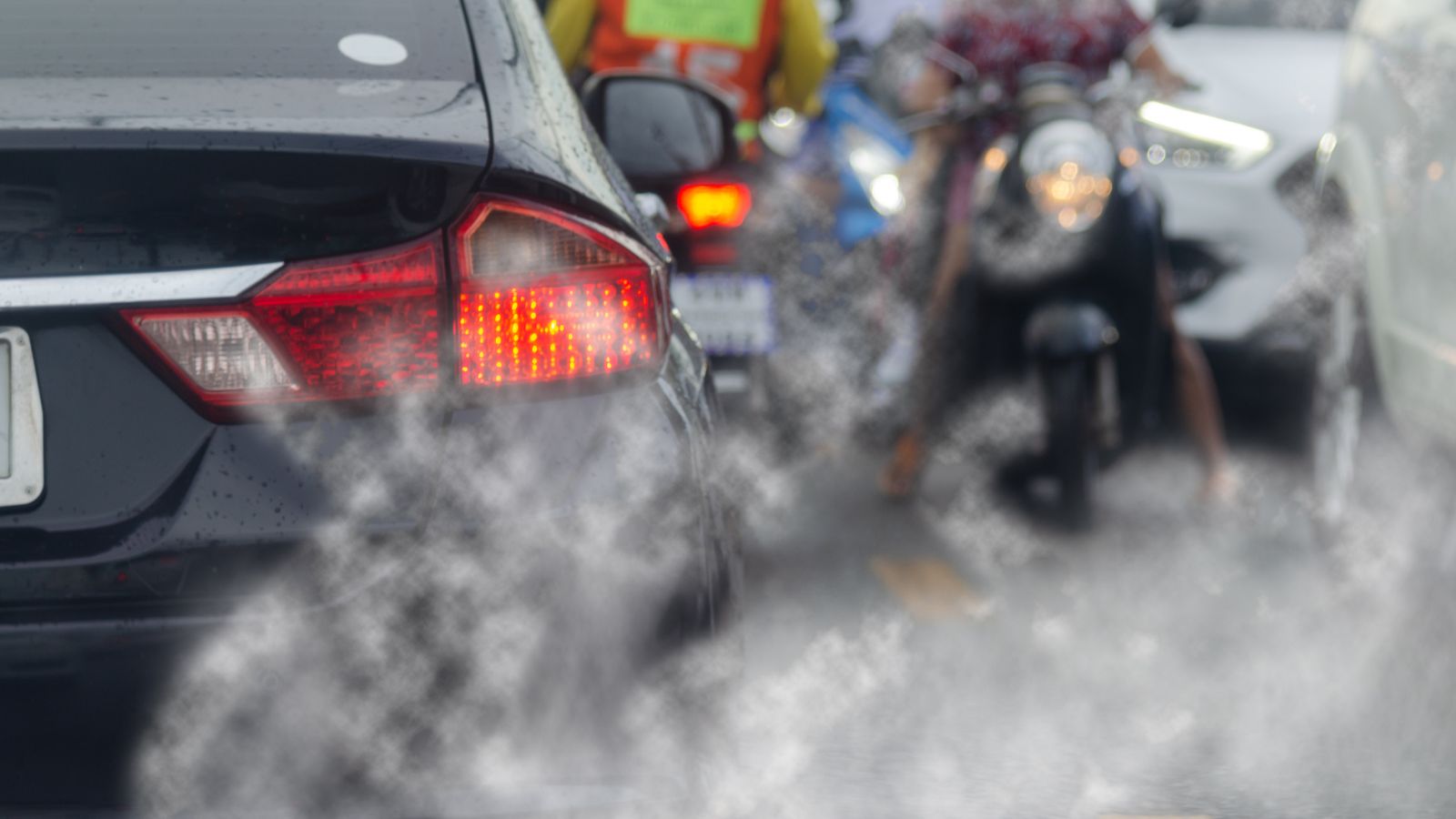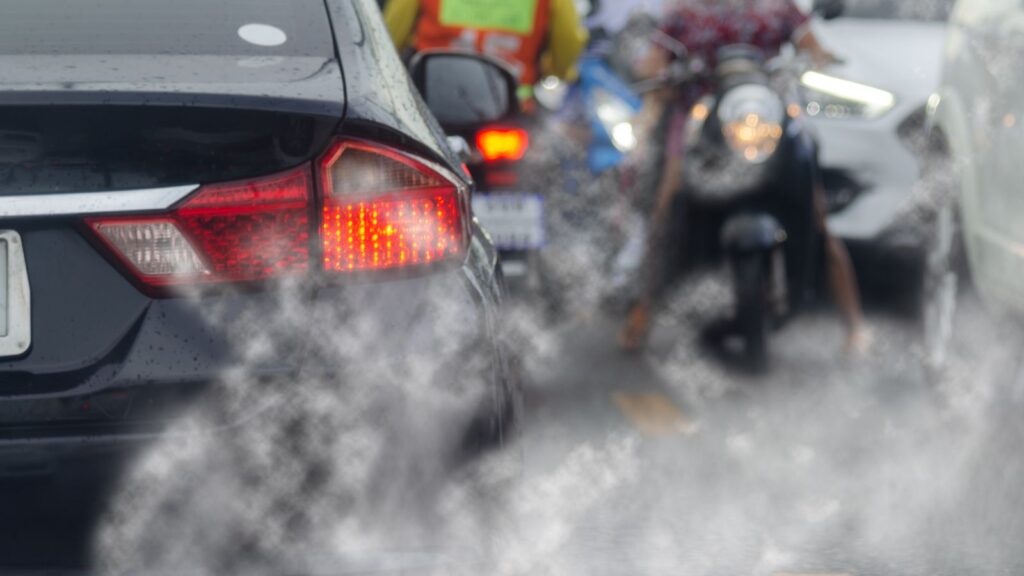 Poor Air Quality in Pregnancy and When Trying to Conceive
Unfortunately, research shows that the greater your exposure to air pollution, the greater the risks of miscarriage, and in pregnancy, lower birthweight, abnormal lung development, increased preterm births, and higher rates of infant mortality.
Studies have also shown that prenatal exposure to poor air quality has been linked to a higher prevalence of early childhood eczema, asthma, otitis media, reduced lung function, and allergic rhinitis. All of that to say, exposure to poor air quality during pregnancy is BAD news, compromising not only your health, but the health of your future child.
If you are pregnant, trying to conceive, or someday want to get pregnant, air purifiers can protect the air inside your home and reduce the impacts of air pollution. The best air purifiers for home will keep the air you're breathing on a daily basis clean, alert you of poor air quality, and generally keep you safer.
Air Pollution & Infertility
The threats posed by air pollution are not limited to pregnancy- they can potentially impact your fertility as well. Studies have shown that higher rates of air pollution are linked to decreased fertility, and research has suggested a correlation between the increase in infertility rates and the increase in toxic emissions.
If you're on a long fertility journey like I was, you're likely hyper-aware (or dare I say obsessed) with all of the controllable factors that could be altering your fertility. Unfortunately, outdoor air pollution may be beyond your control. But the good news is that the best air purifiers will make it so that your indoor pollution is in your control.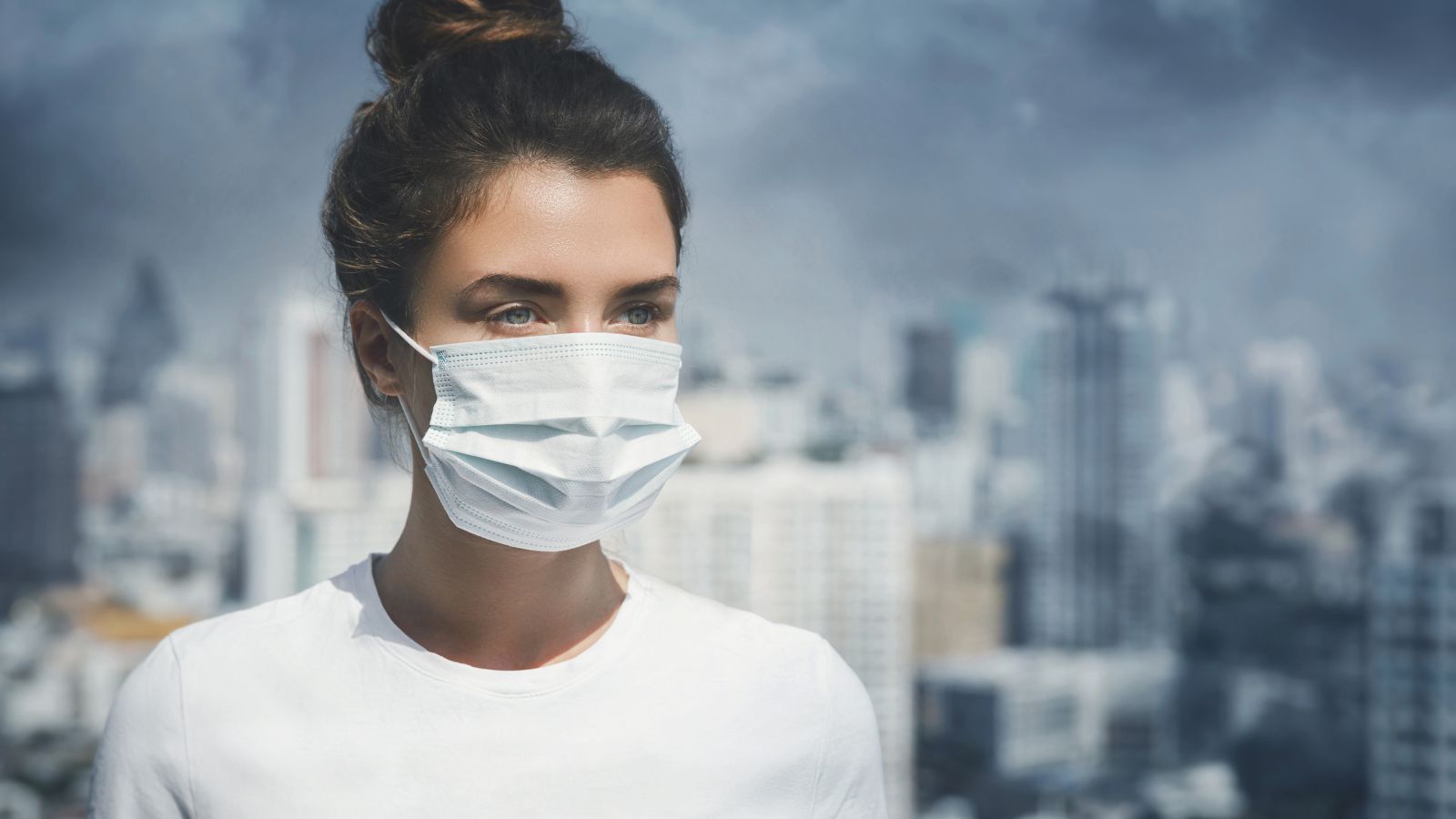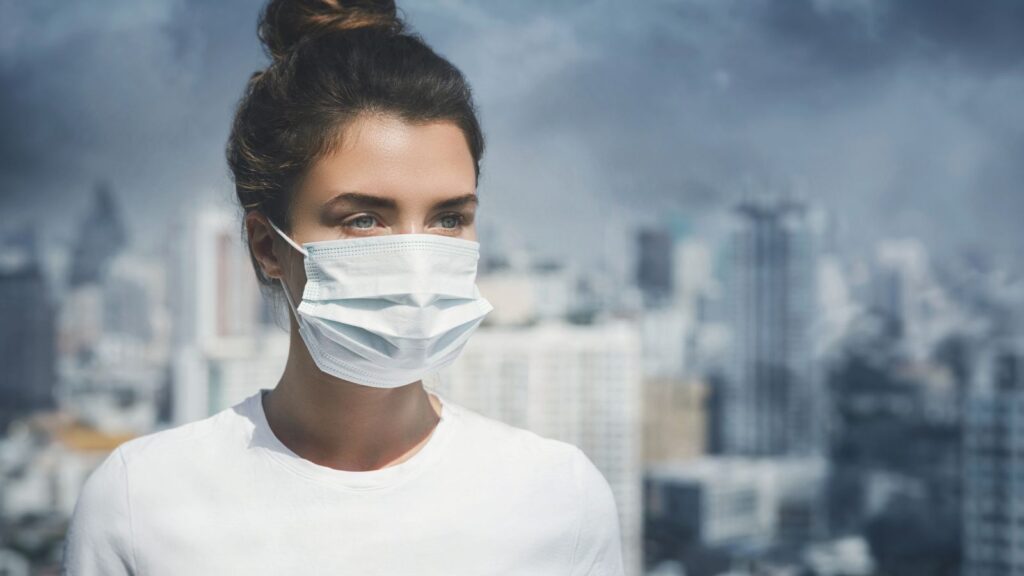 Indoor Air Quality & Air Purifiers for Home
Many different types of pollutants could be present in your home. Pollen, allergens, mold spores, dust, animal hair and dander, cigarette smoke, viruses, and VOCs (volatile organic compounds) are all common contaminants. VOCs are sneaky and can be found in common household products like candles, paint, building materials, and carpeting. They can even come from our everyday household products like air fresheners, cleaning products, nail polish, and hair spray. (Read more on non-toxic brands I love for hair products!)
These toxic particles can seep into our homes from outside, and without air circulation, they become trapped in our homes and directly impact the air that we breathe. This can decrease your chances of getting pregnant and cause your overall health to decline. Even the best air purifiers can't trap all indoor contaminants- but they can eliminate almost 100% of indoor air pollution and vastly reduce the threats that they pose to your fertility and health.
How Does Air Quality Impact Fertility and Health?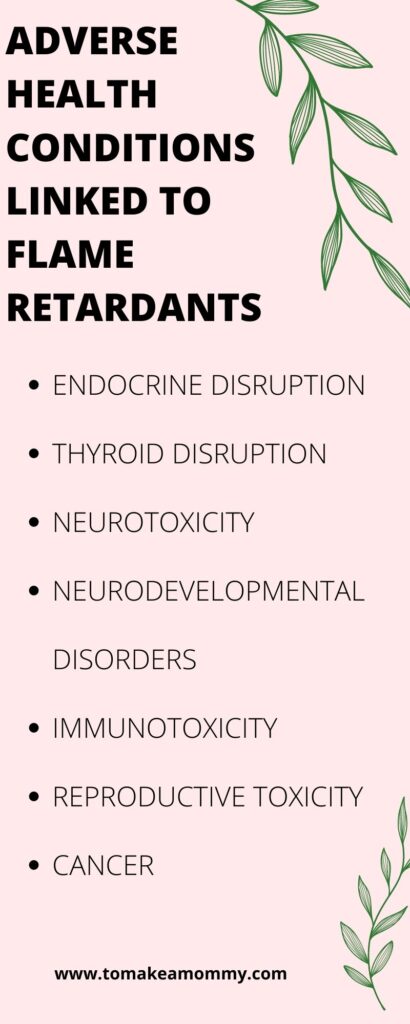 There are many negative health implications associated with poor air quality. Yale has linked increased air pollution to rising mental health problems. There are also many other adverse effects of air pollution on our hormone health, specifically from flame retardants.
Flame retardants have been used in household products since the 70s, and can be found in our foam mattresses and furniture, carpets, electronics, and building and construction materials. These particles can transfer from our electronics and attach to dust in our homes. They can cause hormone-related issues such as endocrine and thyroid disruption. They're also linked to neurotoxicity, neurodevelopmental disorders, immunotoxicity, reproductive toxicity, and cancer. Organophosphate flame retardants (OPFRs) are used as a replacement for other more dangerous alternatives, however, these are still linked with risks to bone and brain health. The safest option is to consider the risks associated with all types of flame retardants and indoor pollution in general and act accordingly.
Exposure to endocrine disruptors may result in subfertility, infertility, irregular hormone production, estrous and menstrual cycle abnormalities, anovulation, and early reproductive senescence (in other words- your eggs decline early. No thank you!). With the amount of toxic chemicals that find their way into our homes nowadays, the smartest move is to invest in one of the higher quality, better-to-best air purifiers that will filter these toxins out of your environment.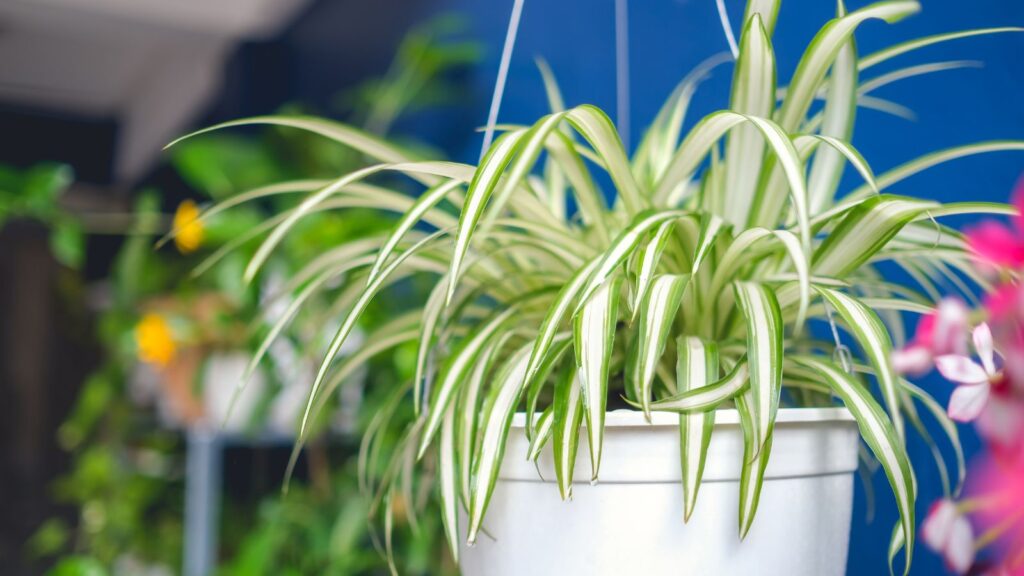 How to Protect Yourself from Bad Air Quality
Swap to nontoxic products
Bad air quality can seep into your home in many ways. One way to eliminate the presence of unnecessary toxins and hormone disruptors is to make the swap to non-toxic products in whatever way you can.
Toxic chemicals (especially those found in perfumes, or cleaners like Febreeze) pollute the air quality in your home. Luckily, there are ways around these chemicals! There are tons of products that you can choose from which don't include the toxins and chemicals that are linked to infertility and miscarriages.
I have a whole blog post about non-toxic perfumes that you can opt for, along with tons of other non-toxic swaps that can be found here!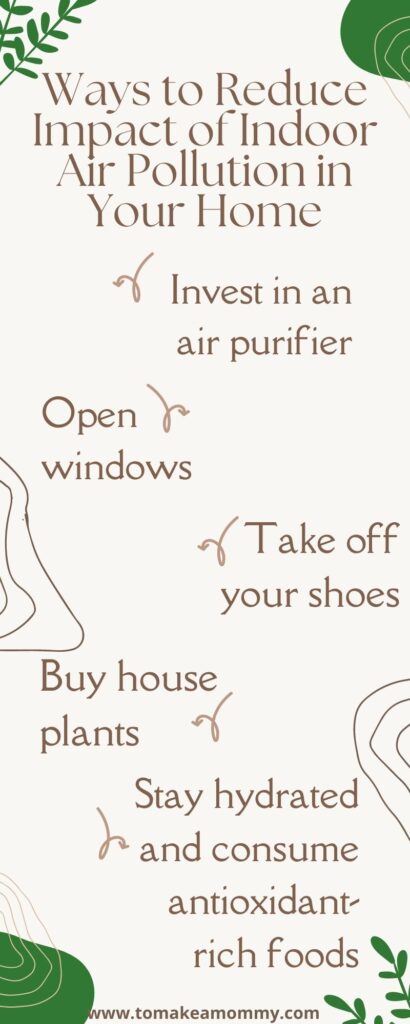 Opening windows is one way to add a bit of extra airflow to your home. Bringing in some fresh air can help to improve your air quality!
Leave your shoes at the door
Leaving your shoes at the door can stop the spread of some pollutants that you may be bringing in from industrial toxins that you step on throughout the day.
Owning house plants can also make a difference- NASA concluded that low-light house plants can help to improve indoor air quality.
Staying hydrated and consuming lots of antioxidant-rich foods can also help your general health to combat dirty air. The ultimate fertility diet for women can help you take every measure possible in your eating habits to protect yourself and your fertility.
Along with these precautions, the best step you can take for yourself and your family is to invest in a high-quality air purifier. There are so many options to choose between, and I'm sharing some of the best air purifiers for fertility!
Investigating Air Purifiers- How Do They Work?
There are many different types of air purifiers on the market for both home and commercial use, but the best air purifier for a home is a HEPA (or HEPA-like) filtration system that can also trap gas or fumes. HEPA stands for High-Efficiency Particulate Air. For an air filter to be considered "HEPA", it must be able to filter 99.97% of particles that are 0.3 microns or larger.
Activated charcoal filters are specially made for trapping gases, fumes, and odors but cannot effectively trap all particles and germs. The best air purifiers are HEPA air purifiers that also have the ability to eliminate gases and fumes.
Why Choosing the Right Air Purifier is Important
Many air purifiers on the market effectively remove some of the bad stuff from your home- but going for the best air purifiers makes all the difference in how effectively you'll be able to reduce toxins around you. With so many options available, you want to make sure you're choosing an air purifier that will truly clean your home air.
Many of the air purifiers on the market miss the majority of VOCs, leaving you with a home that's still full of contaminants! The best air purifiers will effectively reduce indoor pollutants and give you a much better chance of getting pregnant.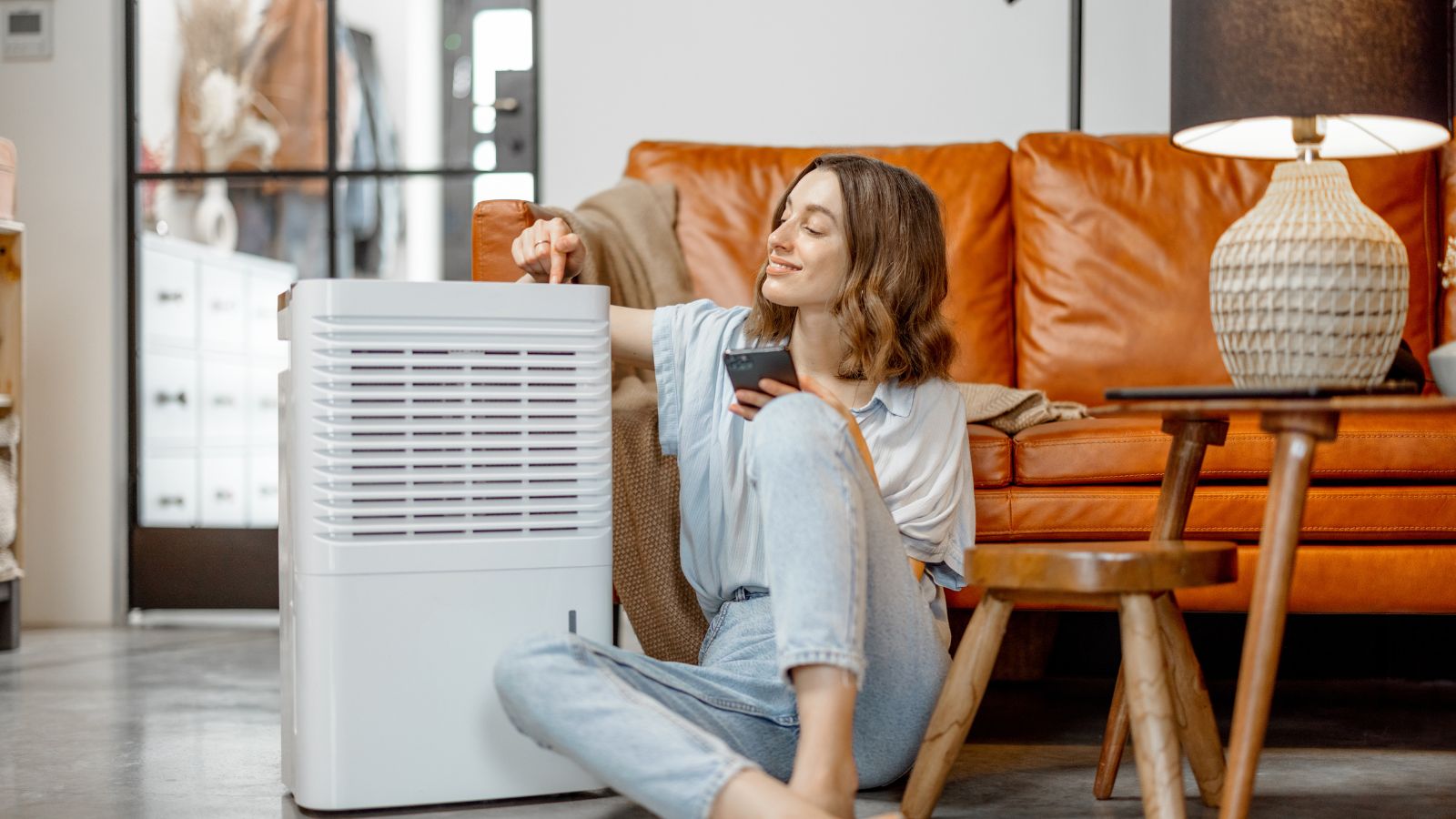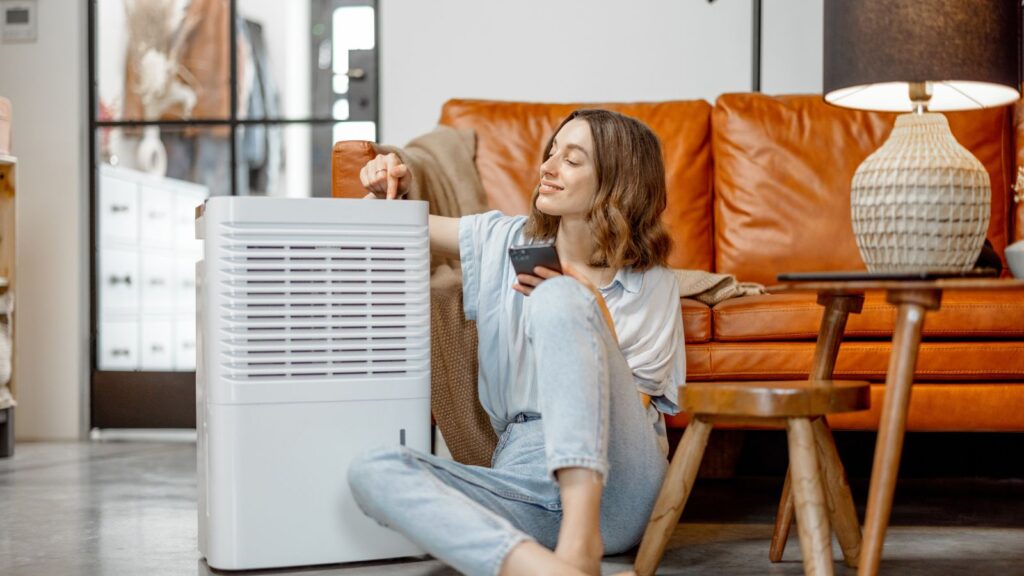 What's the Best Spot for an Air Purifier?
To get the most bang for your buck, you want to put your air purifier nearby where you keep most of your electrical equipment, which is where most of the fire retardants in your home will likely be found. You also want it to be in a spot where your family spends a good amount of their time. The main living room will likely be the best place!
Make sure the space you pick is compatible with the square footage that your air purifier covers- if the room is too large for your purifier, it won't be able to purify enough air circulated. Placing the air purifier in the central area of your house with the highest foot traffic will help to freshen up your space and eliminate toxins for better overall health and fertility.
Are Air Purifiers Worth It?
Given the extensive health issues that come from prolonged exposure to environmental pollution, VOCs, and wildfire pollution, investing in an air purifier for home use can be a very worthwhile investment.
Do Doctors Recommend Air Purifiers?
Yes, many doctors, especially allergy and asthma doctors, recommend a high-quality air purifier for your home, with HEPA filtration or better if you can afford it. This is especially important if you live with high levels of wildfire smoke or environmental pollution.
Is One Air Purifier Enough for A Whole House?
Depending on the size of your house, one air purifier may be enough, or you may want to purchase one for each level of your house. In general, air purifiers are certified to work for a certain amount of square footage, so while one air purifier might be enough for a small apartment, it wouldn't be enough for a large two-story house.
Do Air Purifiers Work?
Yes, air purifiers work, but you need to buy one that is HEPA-certified or is third-party shown to filter at an even higher rate than HEPA. Don't just buy an "air filter" that doesn't say what micron level it filters to.
The Best Air Purifiers for Home
These are the best of the best air purifiers on the market (and their prices reflect that). Although they may be an investment, these are truly the best air purifiers to protect your fertility, pregnancy, and general health.
If you are wondering which air purifier is best for home, the answer is one of these three: Intellipure, Air Doctor, or Austin Air.
The Intellipure Ultrafine 468 filters down to 0.007 microns, making it effective in killing viruses such as coronavirus H1N1 and SARS-COVID-2. It uses DFS technology to trap ultrafine particles that a typical HEPA air purifier can't catch, removing up to 99% of airborne mold, bacteria, & viruses. It's good for larger rooms, with a coverage area of up to 1,200 square feet, and is CARB-certified.
My Intellipure Review: We have TWO Intellipure Ultrafine 468s and we LOVE them. They basically healed my husband's seasonal allergies (except for when he goes outside, lol), and kept our indoor air super fresh and clean during the intensely bad air quality issues with the wildfires. We also run one near our gas stove to keep our air clean. I HIGHLY reccomend the Intellipure! You can always get 10% off your ​Intellipure​ with my code AnnaR!
The Air Doctor 3000 filters down to 0.003 microns and traps almost 100% of particles, contaminants, and gases, and effectively destroys viruses like SARS-COVID-2. It covers spaces up to 1,274 square feet. It uses a WhisperJet fan, which makes 30% less noise than most air purifiers. It's CARB-certified, meaning its ozone emission concentration is less than 0.05 ppm.
This air filter truly checks all of the boxes and is one of the best air purifiers out there! The one thing I will say is that they currently only ship to North America. They're also sold on Amazon. Unfortunately, they're a bit pricier on Amazon!
The Air Doctor 3000 is their most popular model, however, Air Doctor has been so generous to offer my readers a discount on several different air purifiers! Using my link, you can save money on their models:
$110 off for AD1000 – $289
$110 off for AD2000 – $279
$280 off for AD3000 – $349
$300 off for AD5000 – $699
Since I haven't tried the Air Doctor yet, if you want a detailed look at it, check out my friend Teri's review!
The Austin Air Healthmate is one of the best air purifiers on the market, removing up to 99% of all contaminants 0.1 microns or larger, such as viruses, bacteria, dust, and allergens. It emits no ozone due to the lack of oxidation and ionization, making it CARB-certified. The high activated carbon content allows it to more effectively filter gas, chemicals, and odors. (If you live somewhere that's frequently impacted by wildfires, this may be a good option for you!) 
Additionally, the purifier doesn't trap particles as small as its competition at 0.1 microns, so it wouldn't be able to filter viruses. 
Grab the Austin Air Healthmate now!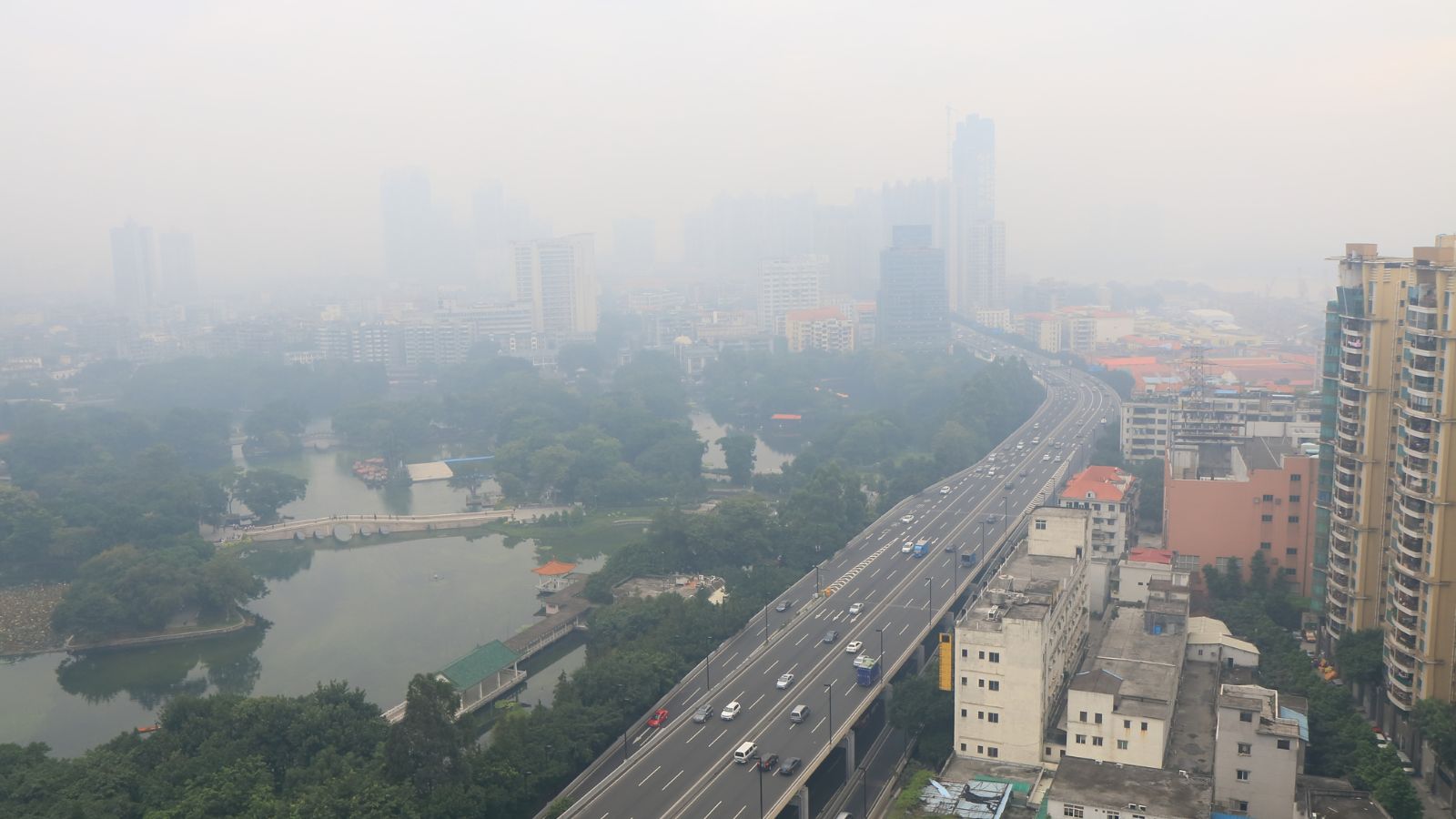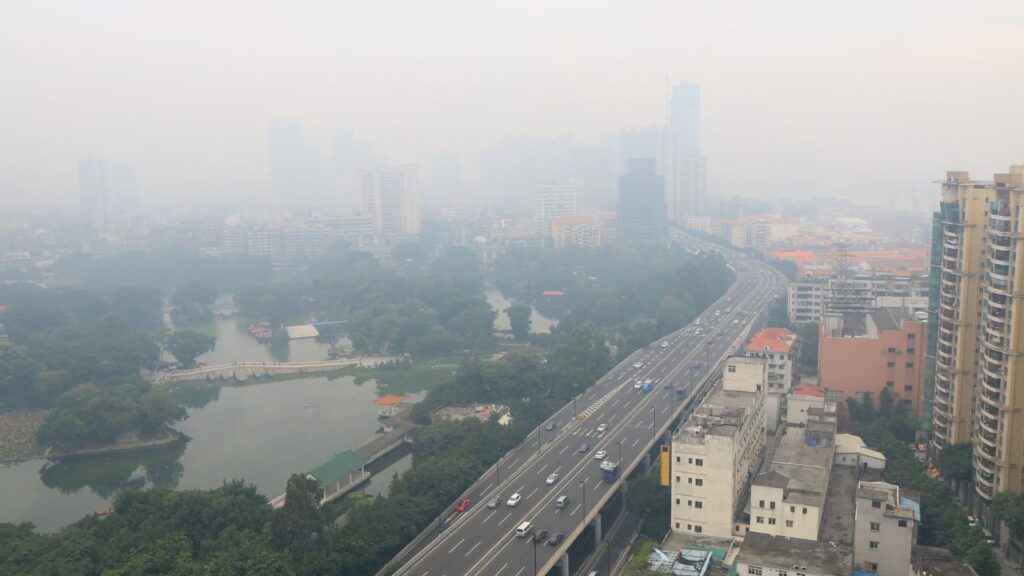 Good Air Purifiers for Home
If the best air purifiers are too steep of an investment (I know they're not cheap!), these air purifiers are great second options.
Pros: This filters up to 99.99% of contaminants down to 0.1 microns in size, including dust, pet dander, odors, and smoke. This is an excellent option if the more advanced air purifiers aren't in your budget! It's CARB-certified, has coverage up to 1,115 square feet, and has great reviews on Amazon.
Cons: This purifier only filters through particles 0.1 microns in size or larger, so it's not able to filter through the smaller particles (like viruses) that some competitors can.
Pros: This is another great affordable option! It filters up to 99.97% of pollutants 0.3 microns or larger. It's CARB-certified and has coverage up to 915 square feet. There's also a UVC light that helps to reduce airborne viruses like influenza, staph, and rhinovirus.
Cons: This air purifier has less area coverage than others. It also can only filter down to 0.3 microns, which isn't as precise as some competitors.
Pros: This is the most affordable option on my list of recommendations. It's CARB-certified and perfect for small to medium-sized spaces with 743 square feet of coverage. It removes up to 99.97% of pollutants down to 0.3 microns. This is a great option for bedrooms! Similarly to the other Germ Guardian model, this includes a UVC light to reduce airborne viruses.
Cons: This purifier won't be able to circulate through entire large rooms, which can be limiting. It has less filtration power than some of the pricier options on the list, so it won't be able to catch particles smaller than 0.3 microns.
Not the Best Air Purifiers for Home
I would stay away from these air purifiers since they seem to lack efficiency and ultimately will end up wasting your money. If the best air purifiers are out of your budget, I think you'll find better results from the "good" air purifiers on my list.
Winix AM-90 4-Stage Air Purifier with Wifi ($219)
This air purifier is CARB-certified and captures 99.99% of particles down to 0.03 microns. It's also controllable through an app, which is definitely a bonus. However, the AHAM verified square footage is very small at 350 square feet of coverage. It also has negative independent reviews that claim this purifier doesn't clean dust and doesn't work well on low settings.
Hamilton Beach True Air ($59)
This purifier removes 99% of particles down to 0.3 microns. Despite how affordable this purifier is, there are independent reviews that it doesn't remove dust well and has an overall poor performance. They also claimed it wasn't very user-friendly. Also, it only has 150 square feet of coverage. If you're looking for an affordable option, I'd go for the Germ Guardian over this one!
Molekule Air ($799)
With the cost of this machine, you would think it's one of the best air purifiers out there. This air purifier covers 600 square feet, however, it does not specify microns. It has independent reviews claiming that the product does not perform well, and with unknown filtration capabilities, I'd go for another option. Dyson also challenged 26 of Molekule's advertising claims before the National Advertising Division, resulting in Molekule retracting their claims. With the high price tag, unknown specifications, and retracted claims, I'd recommend a different model!
I hope this has been helpful for you to learn about some of the best air purifiers for home to protect your fertility, lungs, and health so that you can breathe better (from air purification and ease of mind!).
Want more products beyond the best air purifiers that are safer? While I focus on pregnancy-safe and fertility-safe products, all of these are also safer for all humans!
✕
Want to get pregnant fast?
Love lists? Me too. Grab my 79 Things I did to transform my life and get pregnant in less than 3 months after 2 years of infertility and miscarriages! Totally free!

When Anna Rapp was struggling with infertility and recurrent early miscarriage, she was diagnosed with diminished ovarian reserve, High FSH, low AMH, low follicle count, endometriosis, and an MTHFR mutation. Despite being told donor eggs were her only solution, Anna used her graduate training in research methods and analysis to read everything she could find on fertility and egg health. Ultimately, she lowered her FSH and got pregnant naturally (twice). She blogs about how she did it and encourages her readers to take charge of their fertility journey and get happy, healthy, and pregnant!