Lipsticks are such a fun way to express ourselves, but (unfortunately) the conventional options out there have ingredients which can impact our fertility, our pregnancy, and health at large. Unfortunately these ingredients are currently allowed in the U.S. and Canada, so if you love lipstick (like me), you need to seek out brands that use safer ingredients. Choosing a pregnancy safe lipstick can be tricky, this post will make it easy for you.
Why Choose a Pregnancy Safe Lipstick?
I intend to write a whole series on non-toxic make-up that is safe for fertility and pregnancy, but I wanted to start with lipstick.
Why?
Because lipstick goes on your lips. And what goes on your lips, will go in your mouth. Out of all the products you could use, the one I find personally the most concerning is lipstick (and glosses, and chapsticks, etc.).
Here's the really, really good news- there are so many brands out there making gorgeous, high-performing lipsticks using safe ingredients. YAY! Check out my post on pregnancy-safe makeup brands.
I'll let you know which ones I use, and why, and share other ones that I think are totally fine as well.
You can check out all my favorite non-toxic products here!
Want to skip to my favorite non-toxic lipstick? It's Beautycounter's because is is high performance and they triple test for heavy metal content. Plus Beautycounter formulates ALL of their products to be pregnancy safe. Shop here with Beautycounter.
Read all my posts on going non-toxic for fertility here.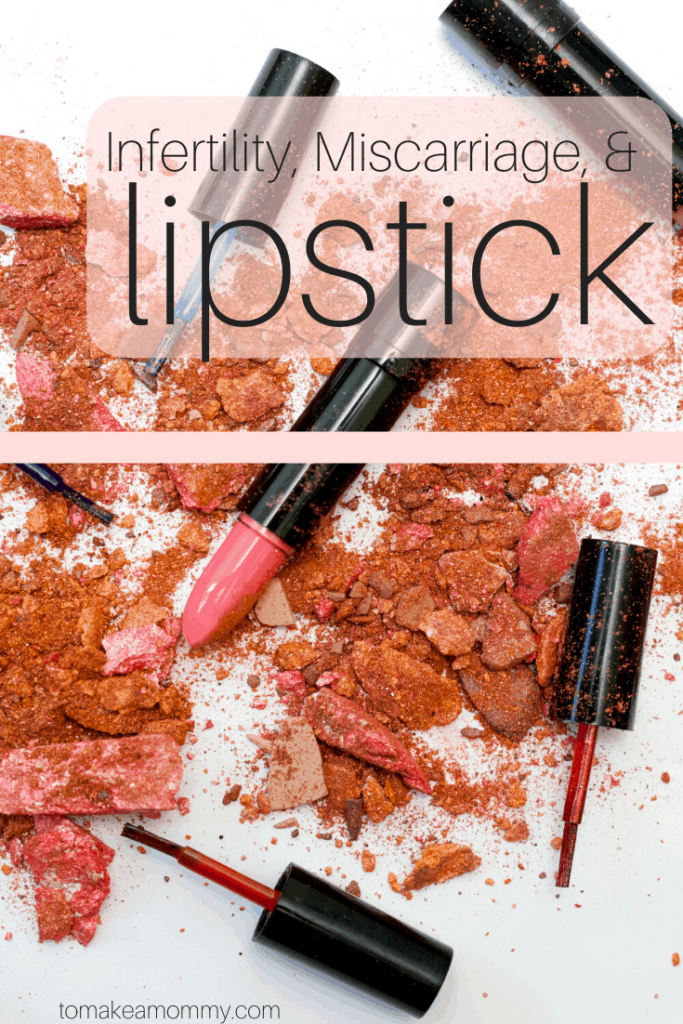 Why You Need Non Toxic Lipstick if TTC or Pregnant
The skin on your lips is very absorbent and underneath it is a sensitive mucous membrane. There is no hair or sweat glands to defend your lips. Not only are they absorbent, but they are of course, the entrance way to your mouth.
While the news stories about women eating so many "pounds" of lipstick in their lifetime are a little exaggerated, the fact is that some amount of lipstick will be ingested.
When you are trying to conceive, you are trying to boost egg health and make your body a welcoming place for a perfect embryo. One of the best things you can do to boost your fertility is to reduce oxidative stress by removing as many toxins linked to infertility from your life. These include heavy metals, perflourinated chemicals (PFCs like PFAS and PFOA), flame retardants, endocrine disruptors such as phthalates, parabens, and other chemicals (read my full post here).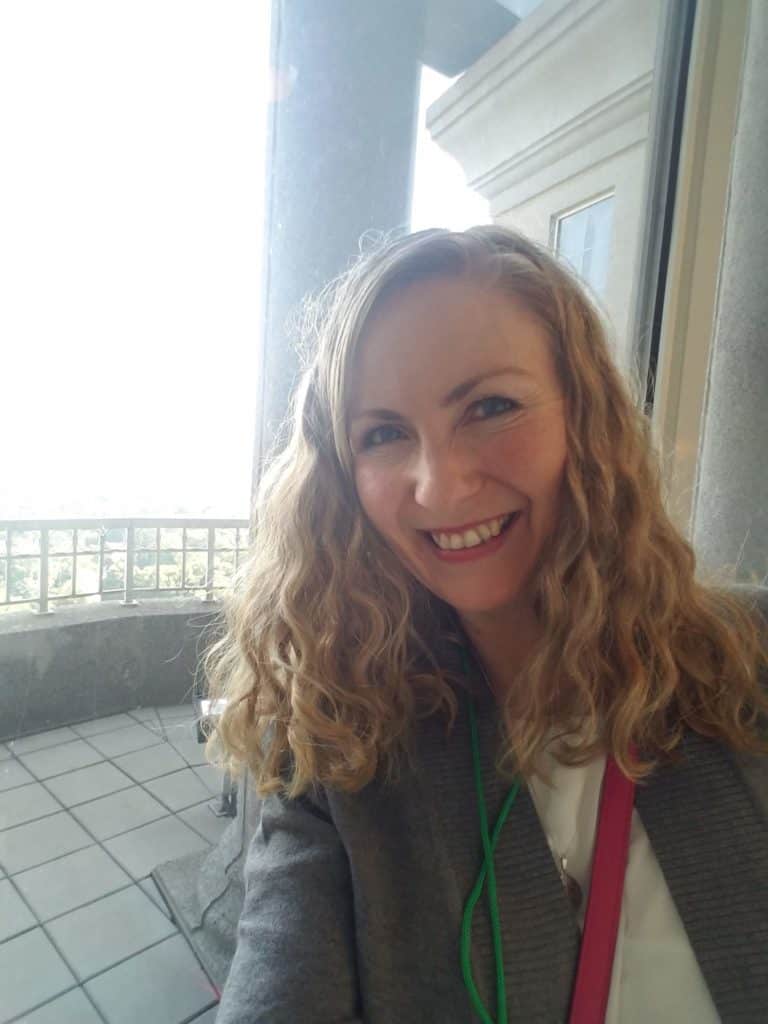 Ingredients in Lipstick that are linked to infertility or miscarriage
Heavy metals (LEAD) in lipstick
An independent study showed 60% of lipsticks contained lead. The FDA followed up with their own assessment and also found lead in most lipsticks. In addition to lead, other heavy metals of concern found in lipsticks are cadmium and chromium.
Heavy metals are naturally occurring, but are bioaccumulative, meaning they build up in your body over time. Most of the time, heavy metals are present in color cosmetics through unintentional contamination. The metals can attach themselves to the ingredients being sourced from the earth and end up in your makeup.
This is a larger problem with make-up that uses natural earth-based minerals than synthetic colorants, but all color make-up can have contamination.
There is no established safe level of lead in the body, but exposures will happen from make-up, food, supplements, and water (filter your water!!). Lead exposure in women is linked to impaired menstrual cycles, delays to conception, hormonal changes, and pregnancy outcomes.
For this reason I prefer to use color make-up and lipstick that has gone through additional testing for heavy metals.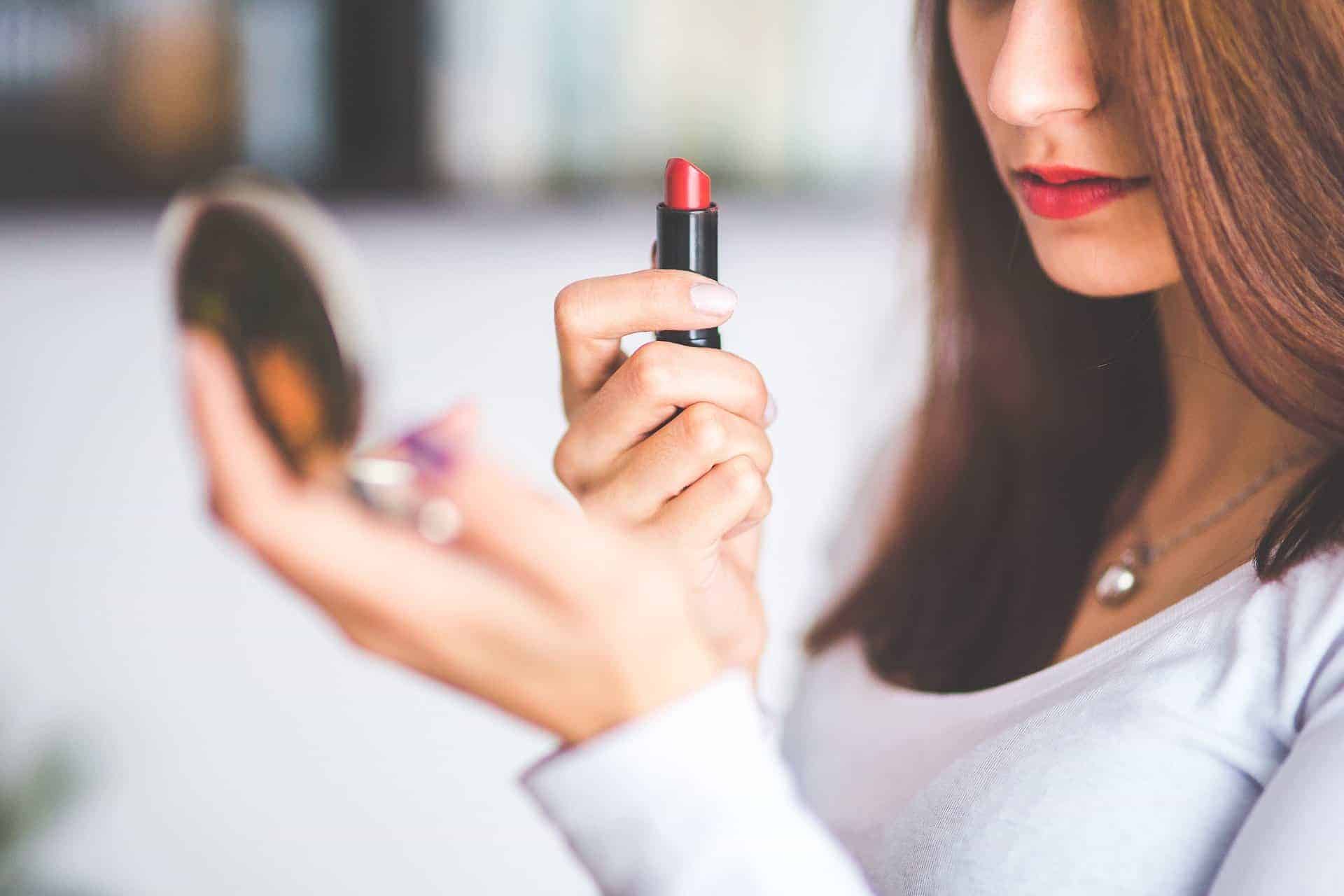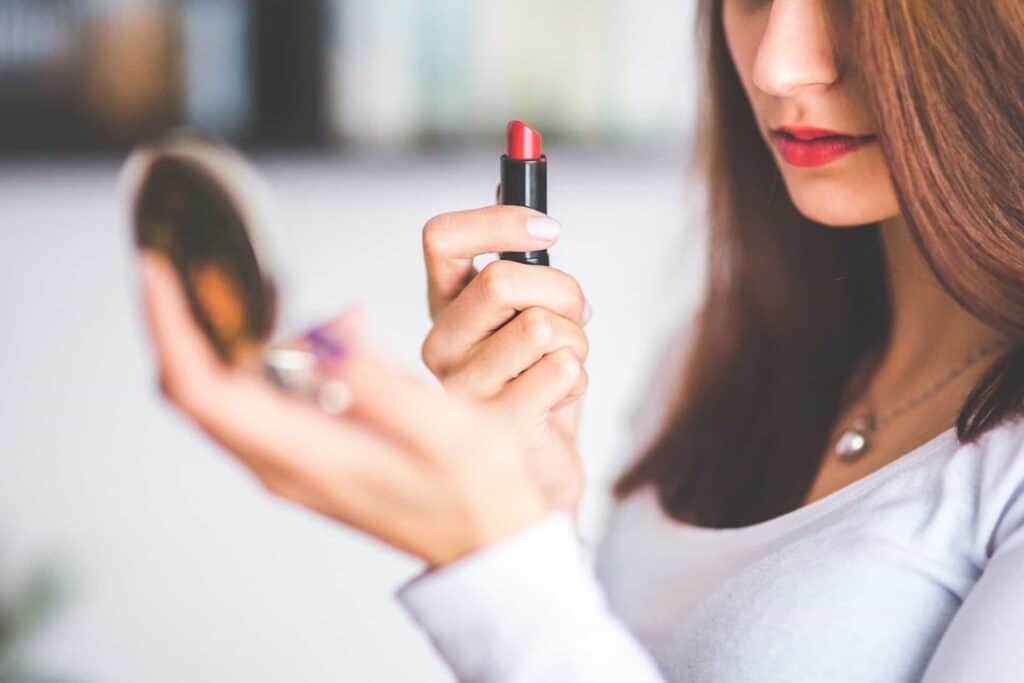 Phthalates in Lipstick
Many conventional and drug store brand lipsticks contain "fragrance" in them. Fragrance is a concern in personal care products and makeup because it is considered a trade secret, so companies don't have to disclose to the consumer what makes up a fragrance.
Usually, fragrance is a synthetic concoction that includes phthalates.
Phthalates are endocrine disruptors that are linked to decreased fertility in men and women, miscarriage, and pregnancy complications. They are also linked to cancer and to intellectual and emotional developmental complications in children. Bad news, y'all. If you see "fragrance" in anything, run away fast.
Check out my whole post on avoiding phthalates here!
Parabens in Lipstick

So, we need preservatives in our make-up to make sure it doesn't go rancid and grow bacteria (yuck on a lipstick, huh?). But the preservatives we absolutely want to avoid when trying to conceive are parabens!
Parabens are found in all sorts of sneaky places like foods, personal care items, and pharmaceuticals. They act as endocrine disruptors and have been linked to diminished ovarian reserve. In other words, they AGE YOUR EGGS.
Only buy personal care products (and lipsticks!) that state they are "paraben free" and avoid ingredients such as methylparaben, ethylparaben, propylparaben, butylparaben, and other ingredients ending in -paraben.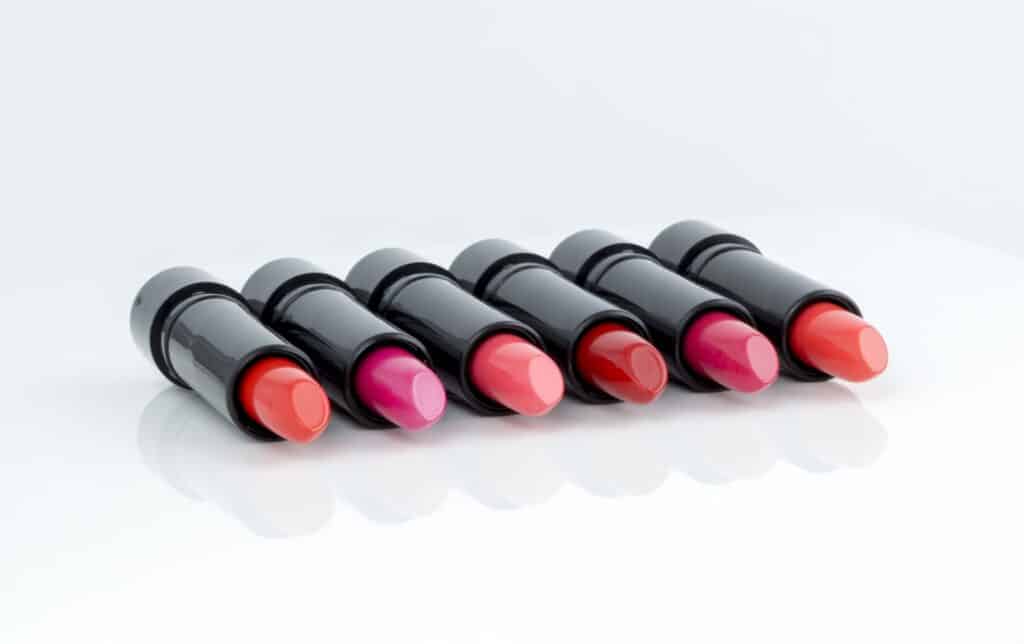 Retinol Palmitate/Retinol in Lipstick
The retinol anti-aging fad knows no bounds, and there are even "anti-aging" lipsticks on the market that include this dubious ingredient. Retinol palmitate and Retinol are synthetic forms of Vitamin A. Sounds okay, right? But no.
When even dermatologists and WebMD are angry about retinol in lipsticks, you know you need to avoid it.
Basically, retinol is probably okay when used at night, in the dark, and washed off immediately (as long as you aren't trying to conceive or pregnant). BUT, lipstick is in the daytime. Retinol basically speeds up your cell turnover- great for anti-aging, but NOT great for sun exposure. The potential threat is cancer- fast cell turnover + sun exposure could equal fast metastasization.
The skin on our lips is already to thin and sensitive and an area where skin cancers can grow quickly. This is not a place for retinol.
Okay, okay, enough on cancer. Back to fertility. Pregnant women are discouraged from using topical retinol to prevent birth defects to the baby. There are serious risks to oral retinoids in pregnancy, and doctors across the world tell women not to use them topically in pregnancy either.
You don't want to be using them while trying to conceive, in case you get pregnant!!!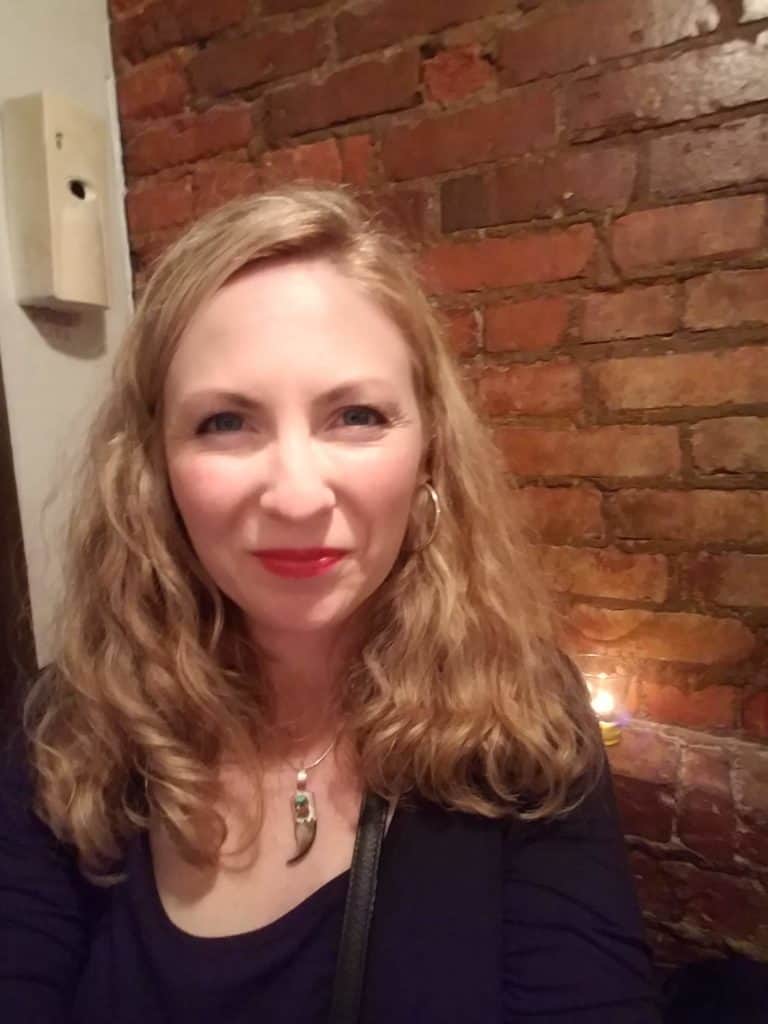 This post contains affiliate links which at no cost to you provide me with some small change to help keep this blog running! If you decide to buy something I recommend, please consider clicking through one of my links to help support this blog and my family! Thank you!
Non-Toxic Lipstick Safe for Fertility and Pregnancy
In addition to not having toxic ingredients, most of these lipsticks are vegan/cruelty free. HOWEVER, remember when you are shopping that cruelty free or vegan does not equate to non-toxic!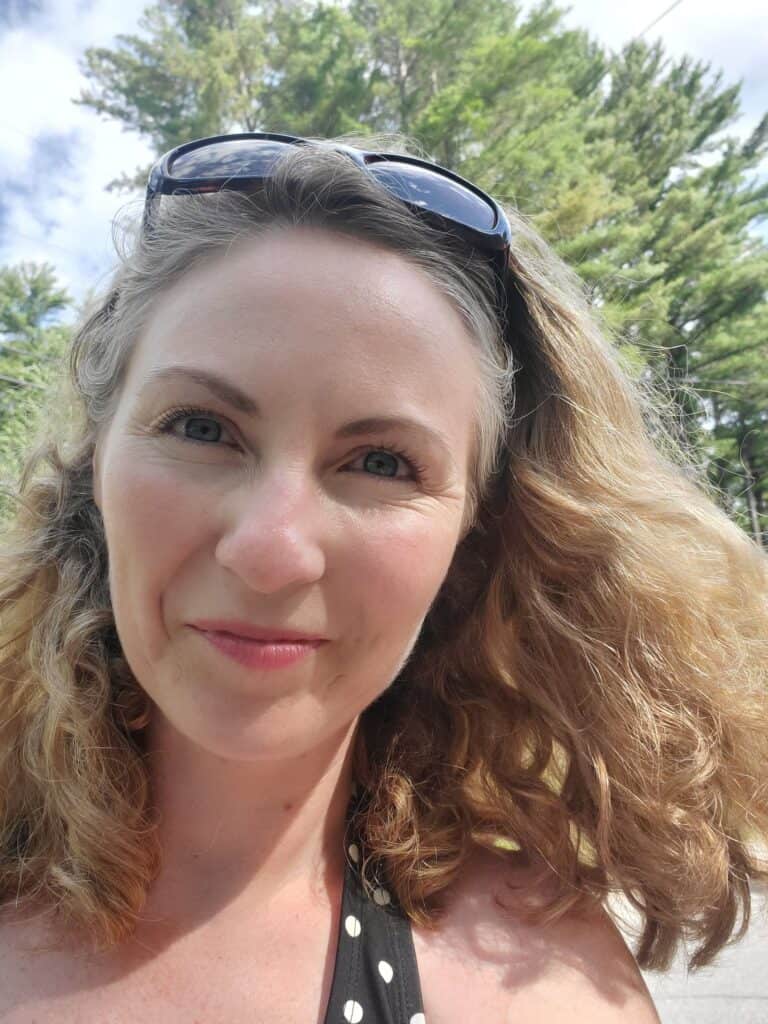 MY FAVORITE SAFER OPTION– BEAUTYCOUNTER
Beautycounter (my personal favorite – which is why I work with them as an independent consultant!) — is going above and beyond to TRIPLE SCREEN their products for heavy metals. They always adhere strictly to the "Never List" (a list of over 1,500 harmful ingredients) that they vow to never use in any products (including phalates, parabens, and retinols). The disclose their full ingredient list. They use sustainably and ethically sourced vanilla for scent.
Their best bets:
Sheer Genius Conditioning Lipstick – My favorite colors are Orchid, Rose, and Lily. I wear Rosewood in the autumn and winter.
Statement Maker Satin Lipstick: With 14 vibrant and high-performing colors, these lipsticks are long-lasting and fabulous looking!
Beyond Gloss LipGloss– Sustainably packaged in glass, formulated with responsibly sourced vanilla, my favorite colors are Peony, Dahlia, and Magnolia. Not all Beautycounter shades are floral-named, just the ones I happen to like!!
MY SECOND FAVORITE SAFER OPTION- CRUNCHI
Crunchi is smaller cosmetics company focused on safe, non-toxic ingredients. I like their eco-conscious packaging, and their lipsticks use minimal plastic, with paperboard bottom and recyclable paperboard top. All of Crunchi's mineral pigments are certified by EcoCert, which ensures they are in compliance with European limits for heavy metals and that they are not made in China (where heavy metal contamination is more likely). I joined Crunchi as a consultant when I heard they are starting an internal heavy metal testing program. I will share more on that as they roll it out. Crunchi never uses any synthetic colors in their lipstick. I find them lower performing than Beautycounter's, but its nice that there are no synthetic colors.
Best Bets:
Everluxe Lip Crayon– Zero waste and simple!
Hydrogloss Lip Oil–– I love their lipgloss, and their packaging is truly glass, so don't just throw it in the bottom of your bag! I use Date Night.
The Big List of Non-Toxic Lipsticks safe for Fertility and Pregnancy
These are lipsticks that also use safe ingredients, but if you decide to purchase something from this list, please re-check the ingredients, as companies may change their formulations! The EWG Skin Deep website is a great place to check individual ingredients. The Think Dirty app is also great.
Please note, that other than Beautycounter and Crunchi, I have no verification of heavy metal testing from these other brands. If that is important to you, go with Beautycounter, or email the companies and ask about their testing policies. For me, I want all my regular wear lipsticks and lipglosses to be tested. But, that doesn't mean I won't experiment occasionally with something that isn't.
The first list are my favorites of this list, because they are also packaged sustainably.
Sustainably Packaged, Non-Toxic, Pregnancy Safe Lipstick
These are non-toxic, but packaged regularly. Remember that I prefer Beautycounter and Crunchi because they test for heavy metals (see my favorites above) and are pregnancy-safe.
Pregnancy Safe Lipstick, Tinted Lip Conditioner, And Lip Gloss in Traditional Packaging
Questionable lipsticks
Dr. Haushcka- they use unidentified fragrance in their lipsticks, although they say they test for phthalates
Bite Beauty's Matte Creme Lip Crayon- Uses Yellow No. 7, not approved by FDA for lip products. Oversight? Also Amuse Bouch with glyceryl rosinate. Other Bite Beauty products may be okay.
Burt's Bees- Why do they have unnamed flavors and aromas? I love this company, but I'm confused.
100% Pure– I want to LOVE this company, and I do for some things. But is their lipstick really made of food? If so, couldn't it have heavy metals and pesticides? How does it get that performance? Maybe its fine!
Maia's Mineral Galaxy- Despite having EWG verification on some products, they claim they are "all natural made from pure botanicals," but they are using synthetic dyes. I'm not against synthetic dyes. I use lipstick with synthetic dyes. I'm against saying you don't use them, and yet using them. Their ingredients seem safe enough, however.
Bad Stuff
Tarte- unidentified parfum/fragrance, plastic and silicone based ingredients, BHT, glyceryl hydrogenated rosinate. Says they are natural, but they aren't.
Lipsense- parabens, PEGs, retinyl palmitate, fragrance, and flavor
CoverGirl- fragrance/pargum, parabens, retinyl palmitate
Revlon- parfum/fragrance
Clinique- probably the best of this category, they generally don't have parabens,
Rimmel- retinyl palmitate, fragrance
What lipstick do you use? Are you ready to make a change?
Come join my facebook group Non-Toxic Beauty with Anna Rapp to learn more about my favorite clean beauty products!
Want more products beyond non-toxic makeup that are safe for TTC & Pregnancy?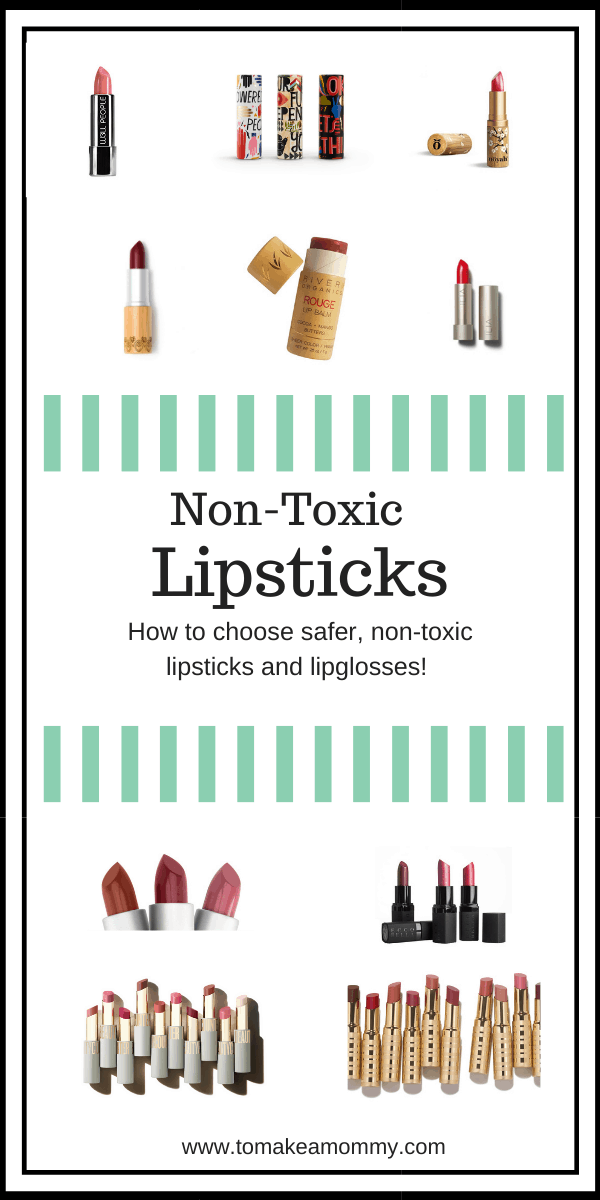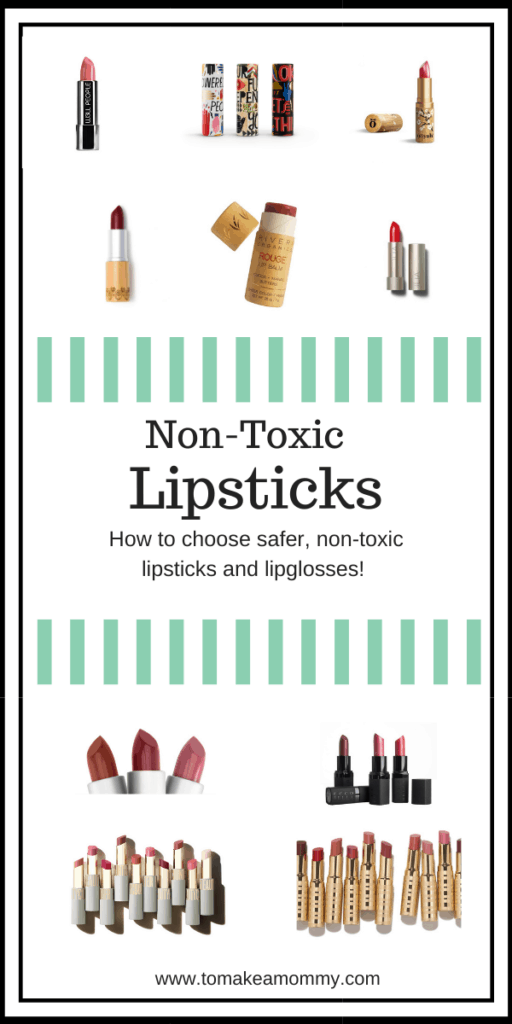 Anna Rapp is a fertility journalist and non-toxic living expert. When Anna Rapp was struggling with infertility and recurrent early miscarriage, she was diagnosed with diminished ovarian reserve, High FSH, low AMH, low follicle count, endometriosis, and an MTHFR mutation. Despite being told donor eggs were her only solution, Anna used her graduate training in research methods and analysis to read everything she could find on fertility and egg health. Ultimately, she lowered her FSH and got pregnant naturally (twice). She blogs about how she did it and encourages her readers to take charge of their fertility journey and get happy, healthy, and pregnant!