By now you've probably heard that BPA, phthalates, and other endocrine disruptors are some of the most dangerous chemicals out there when it comes to male and female fertility.
BPA & Phthalates are endocrine disruptors that are linked to decreased fertility in men and women, miscarriage, and pregnancy complications.
They are also linked to cancer and to intellectual and emotional developmental complications in children. In other words this is stuff you DO NOT WANT in your house.
While you can mostly avoid BPA through lifestyle choices, unfortunately you cannot completely avoid phthalates- they are in plastics, fragrances, personal cosmetics, car upholstery, vinyl, and all sorts of other kinds of materials you simply can't completely avoid. BUT, you can drastically reduce your exposure by making simple swaps to cleaner options.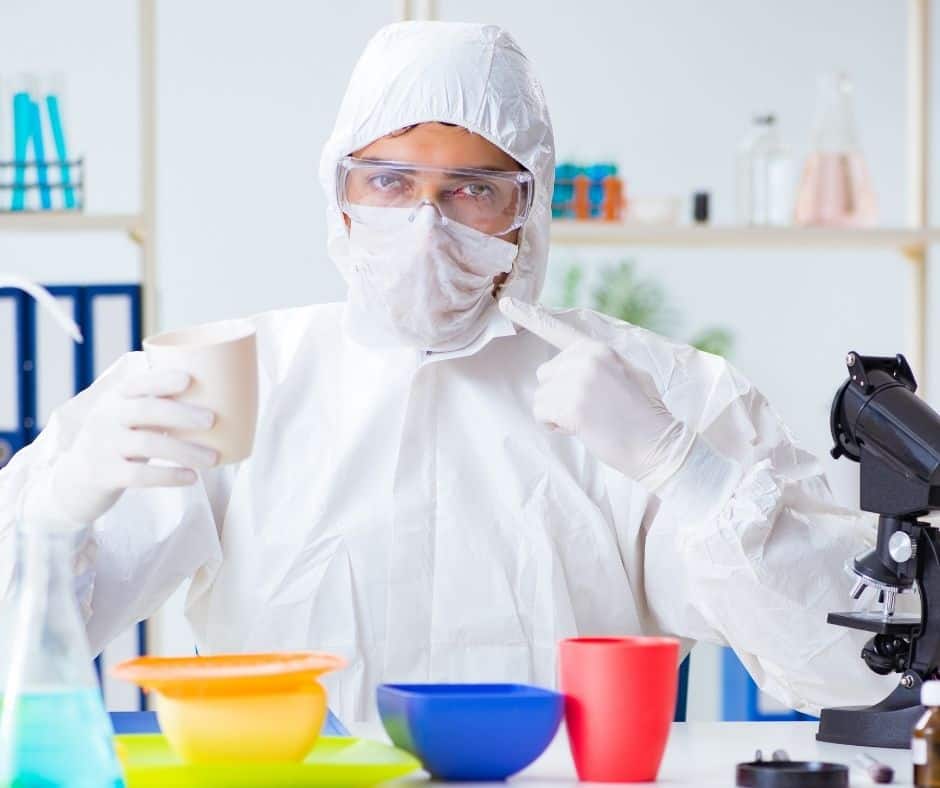 Endocrine Disruptors are lowering global sperm rates
Have you seen the terrifying headlines and articles? New research came out in 2017 suggesting that sperm counts are plummeting dramatically, and that is likely due to exposure to endocrine disrupting chemicals. Some of the researchers thing that within this century EVERYONE will be using reproductive technology to get pregnant because infertility will be so widespread. Dr. Shanna suggests sperm counts may reach zero by 2045. Swan. If you'd like to be more terrified, check out her book, Count Down.
Two of the biggest offenders are BPA and phthalates. Do what YOU can now, to protect yourself and your children, by eliminating as many harmful endocrine disruptors from your life as possible.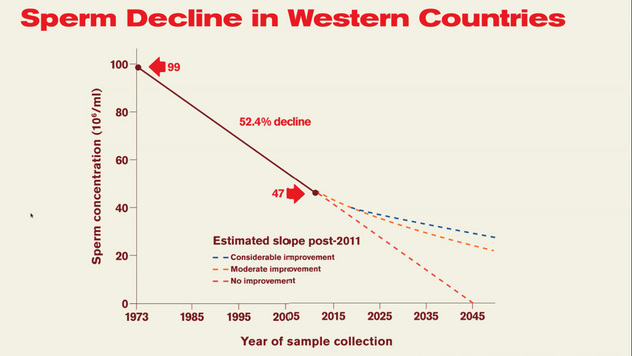 Can you reduce your phthalate and BPA exposure when trying to conceive?
In this article I'm going to talk about BPA and phthalates interchangeably- this is because the research shows the same results for phthalates as for BPA, just not as dramatically (yet).
Also- don't buy plastic products labeled "BPA-free" plastics or products- the BPA has been replaced with other phthalates which are just as disturbing.
Here's the good news- by drastically reducing your exposure to BPA & phthalates, you can drastically improve your fertility and chances of a healthy pregnancy. You can also safeguard your fetus, infant, and small children.
Let's take a quick look at the research to understand why making lifestyle changes can make such a difference.
For fertility (time to conceive), IVF success (implantation), and live births (i.e., no miscarriage) all the research says the same thing– the women and men with higher amounts of BPA and phthalates in their system had worse outcomes; the women and men with lower amounts of BPA and phthalates had better outcomes. The research also shows that no one has zero phthalates in their system- in today's day and age, it doesn't exist. You can't live in a bubble.
So think about it as a continuum from zero to 100 . . . where zero would be in some imaginary chemical free world where there are no phthalates found in your urine or blood, and 100 is you are totally overloaded with phthalates (you're, like, eating plastic and spraying perfume in your mouth). Without any intervention, imagine yourself around an 80- one of the people with higher concentrations, who would have a harder time keeping a healthy pregnancy.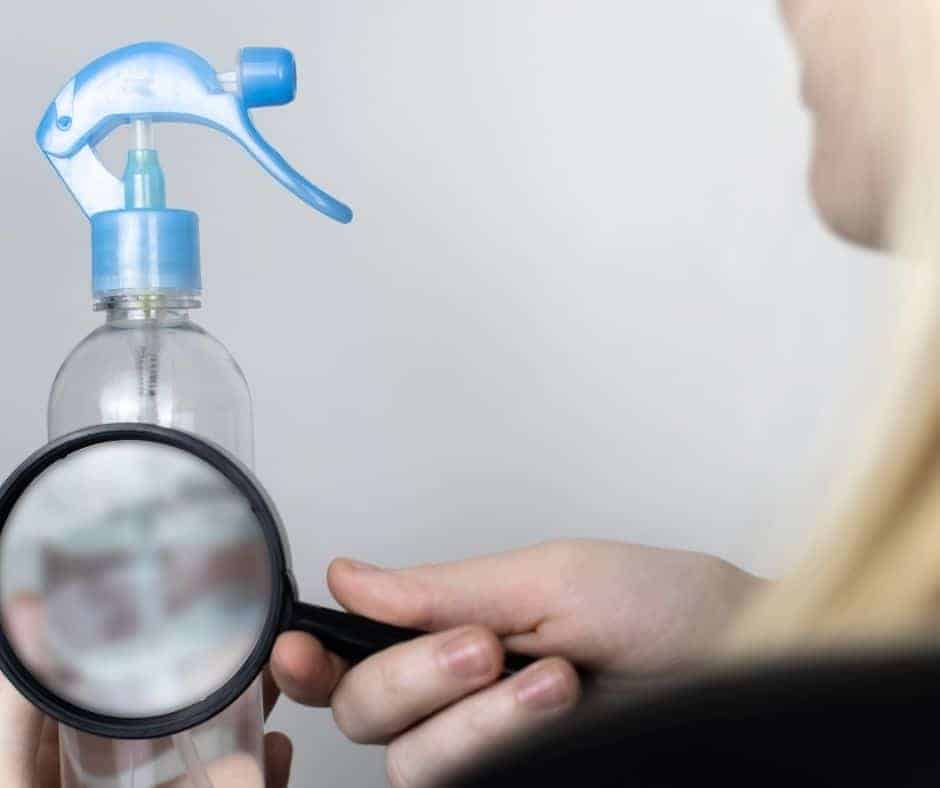 How to Avoid Phthalates and BPA during Infertility and Pregnancy
The REALLY REALLY good news is that multiple studies show that interventions, such as avoiding plastic packaging in food and eating fresh food instead, or swapping out your personal care products for phthalate-free, quickly and drastically reduce the phthalate (and BPA) level in your bloodstream.
The study on avoiding plastic packaging and eating fresh food instead dropped phthalate levels in 8 days between 25 and 75% (depending on the type of phthalate). The study on personal care products showed drops between 27% and 45% in THREE days. This is huge. This means you don't have to wait 90 days to see a difference in egg or sperm quality- you are going to make a difference within a couple weeks of changing your lifestyle.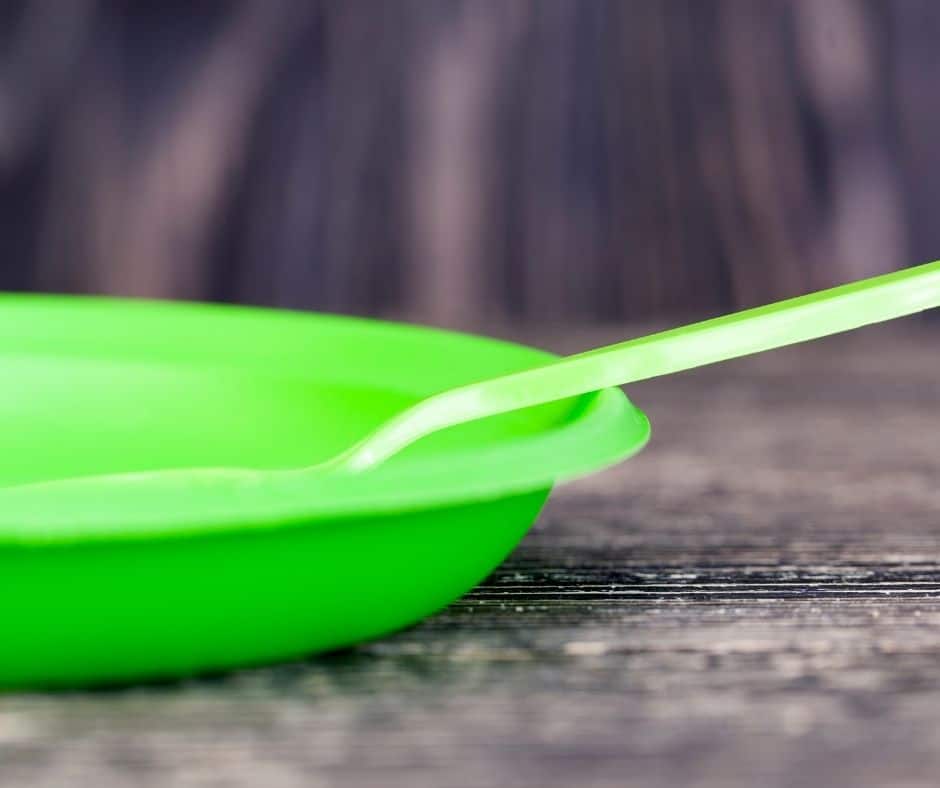 So– if you implement both of these PLUS all my suggestions below- you are going from that 80 on the phthalate continuum and dropping down to like a 20 or a 30. If you live as perfect a phthalate-free as you can, you will have the least phthalates in your system as anyone. You have moved yourself into the more successful groups for conception, implantation, and pregnancy success.
Why do I bother with all this detail? Because when you start to go BPA & phthalate (and toxin) free you can get a little obsessed. Like, totally crazy (I'm speaking from experience). You start freaking out if you have to buy anything in plastic ever, or if you can smell your colleague's cologne. So I am here to reassure you- adjust your life, do the best you can, and you have SIGNIFICANTLY dropped your phthalate load. Don't worry about the little bits here and there. As my mother would say, "Give it up to God."
*This post contains affiliate links which at no cost to you provide me with some small change to help keep this blog running! If you decide to buy something I recommend, please consider clicking through one of my links to help support this blog and my family! Thank you!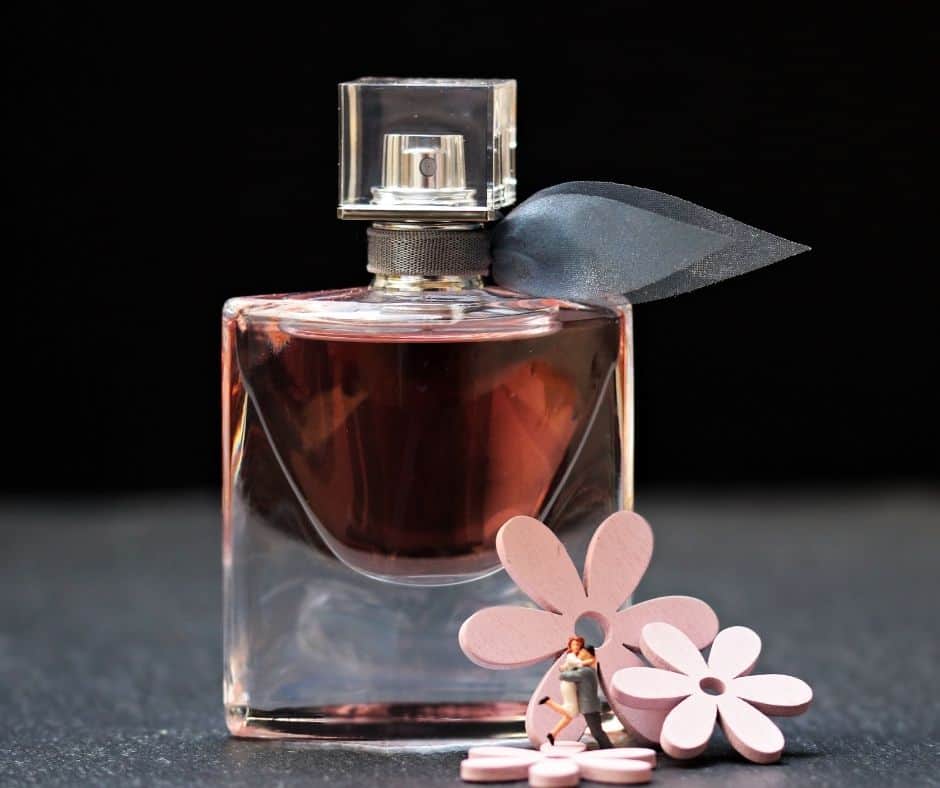 Twelve Evidence Backed Ways to Lower BPA and Phthalate Exposure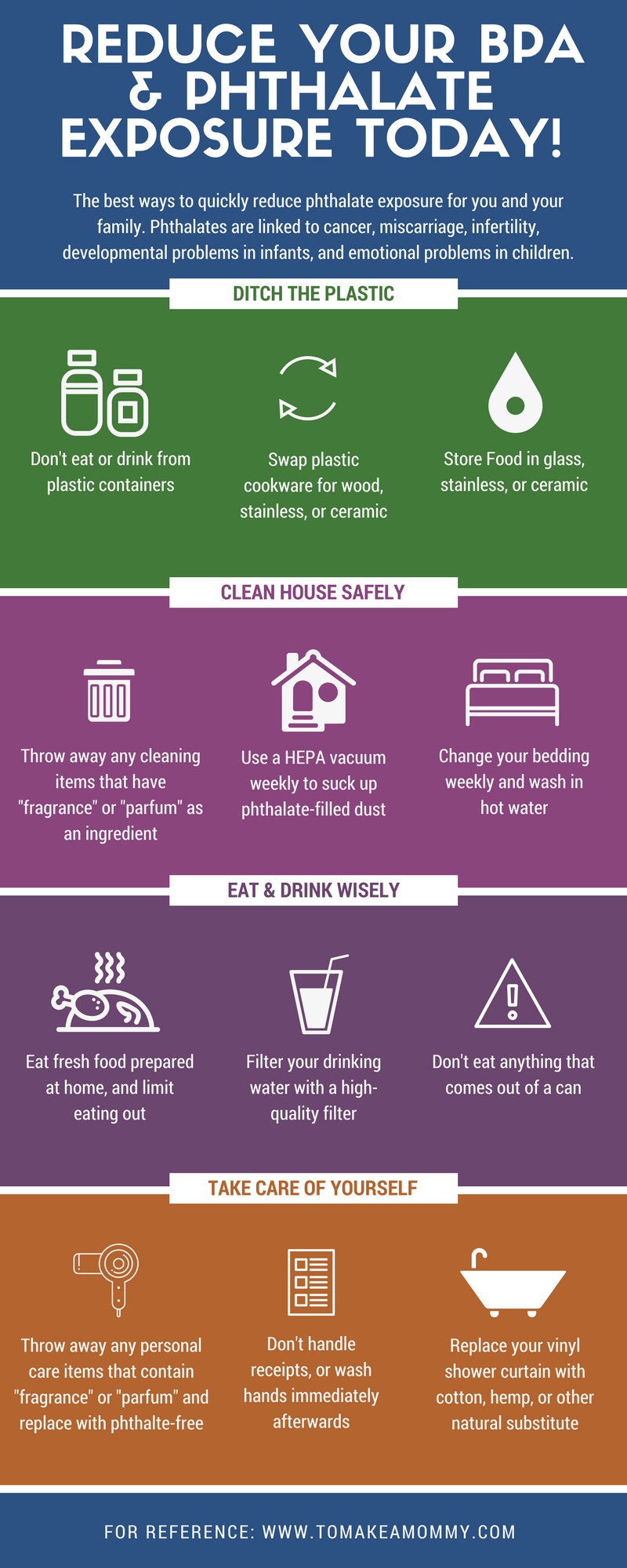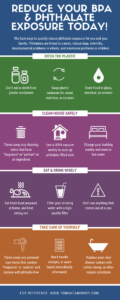 Now that you're convinced, let's talk about the quickest ways to change your life, limit your BPA & phthalate exposure and lower the levels in your blood (and in your hubby's blood)!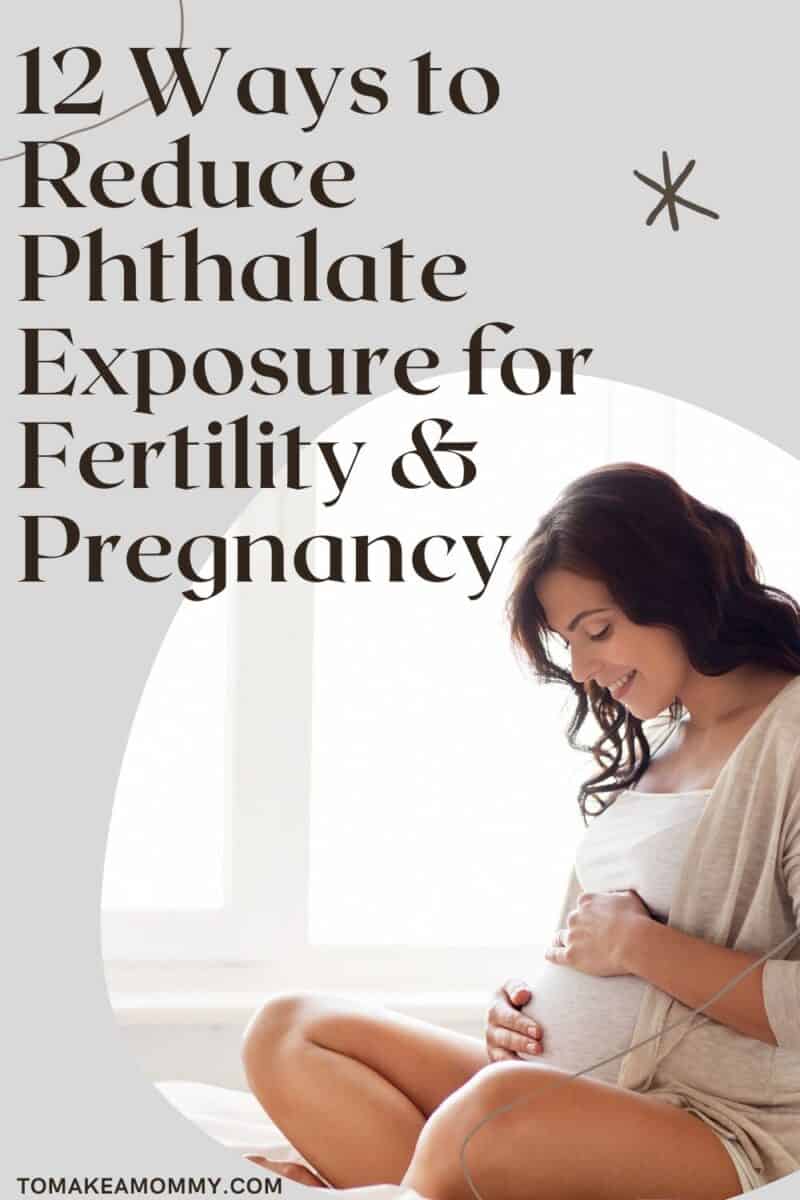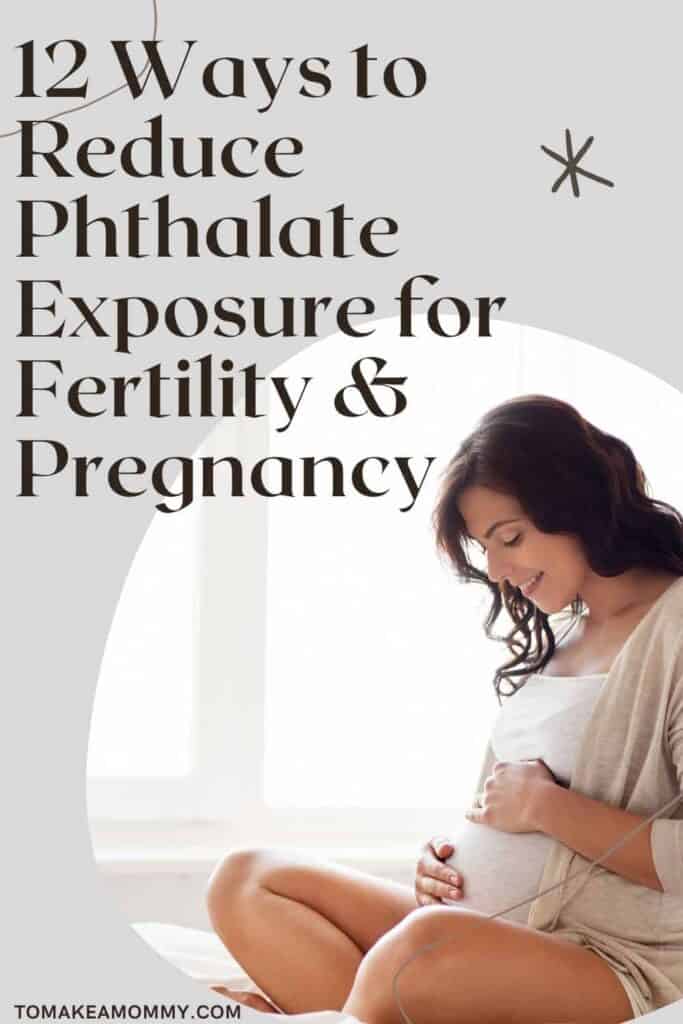 ✕
Want to get pregnant fast?
Love lists? Me too. Grab my 79 Things I did to transform my life and get pregnant in less than 3 months after 2 years of infertility and miscarriages! Totally free!

When Anna Rapp was struggling with infertility and recurrent early miscarriage, she was diagnosed with diminished ovarian reserve, High FSH, low AMH, low follicle count, endometriosis, and an MTHFR mutation. Despite being told donor eggs were her only solution, Anna used her graduate training in research methods and analysis to read everything she could find on fertility and egg health. Ultimately, she lowered her FSH and got pregnant naturally (twice). She blogs about how she did it and encourages her readers to take charge of their fertility journey and get happy, healthy, and pregnant!