Welcome to my blog! This is my very first blog post and it is the story of how I got pregnant naturally after the doctors told me it wasn't possible for me to get pregnant with my own eggs. It is also the story of how I became happier and healthier than I had ever been in my entire life. Whether you decide to try to get pregnant naturally, or you decide to try assisted reproductive technologies such as IUI or IVF, maximizing your own fertility and the health of your eggs is critical for success.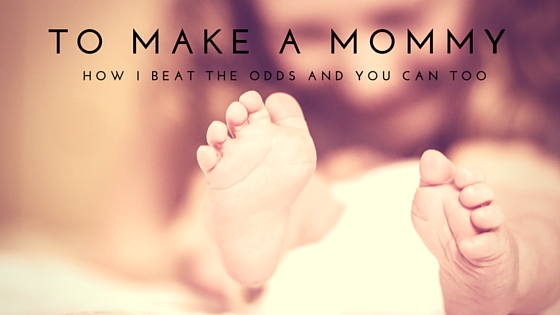 *This post contains affiliate links which at no cost to you provide me with some small change to help keep this blog running! If you decide to buy something I recommend, please consider clicking through one of my links to help support this blog and my family! Thank you!
If you are feeling like you have no hope, or like your eggs are too old and tired to have successful pregnancy, I hope my story brings you hope. If you are ready to make huge life changes in order to maximize your chances of getting pregnant, I hope my story inspires you to commit to a lifestyle that promotes increased fertility. If you are just starting to try to conceive and are nervous, I hope you can use my story and the resources on my website to come up with ideas to increase your own fertility. Above all I hope my story and my blog encourage you to take control of your fertility journey away from the doctors and place it back where it belongs- in mommy's hands! You are the author of your own life, and you are the captain of your baby journey. Don't let anyone tell you anything is impossible. Hope without restraint. Believe in the journey. Expect Miracles.
Anna's baby journey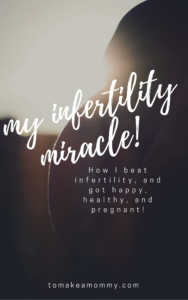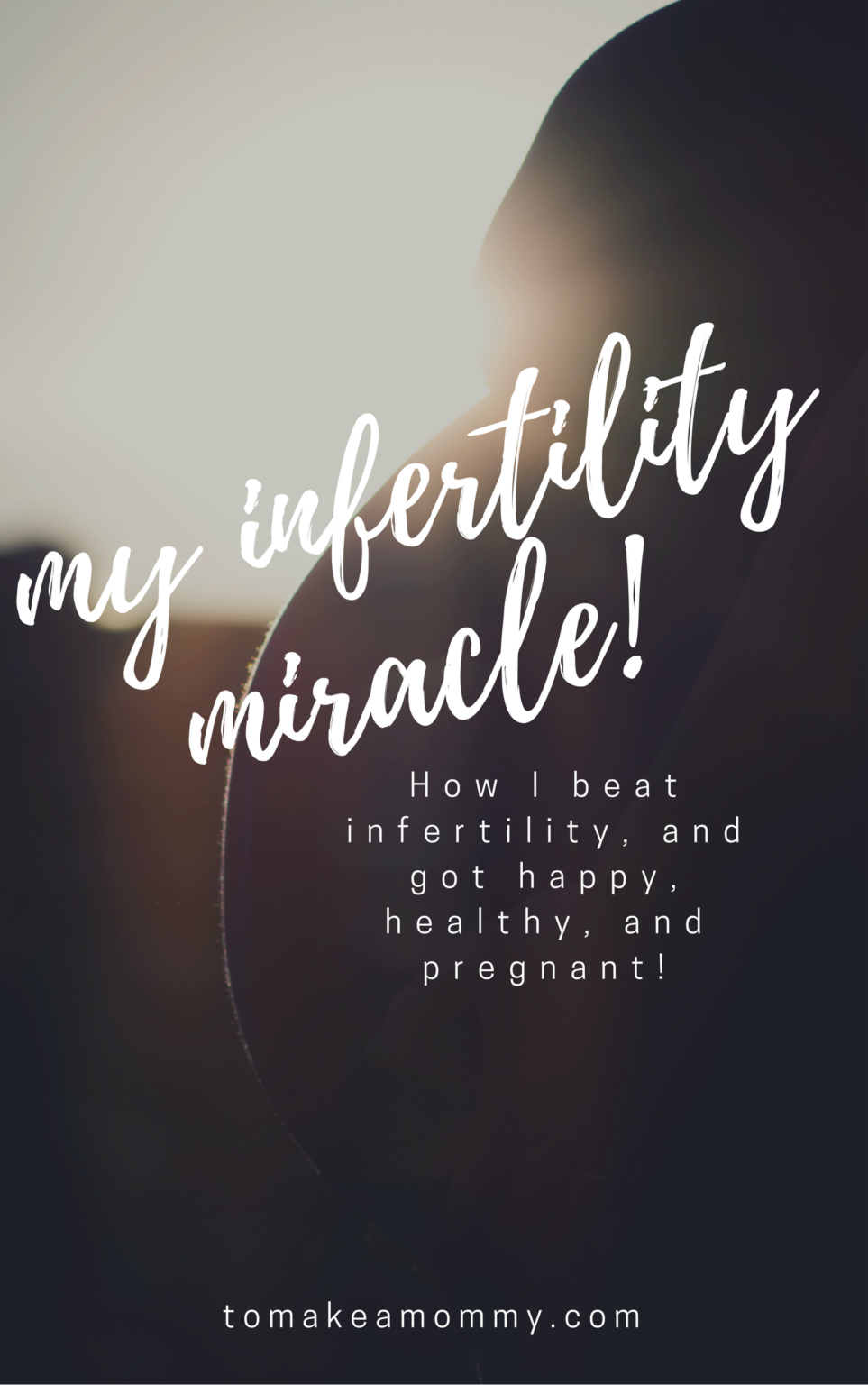 After two years of trying to conceive, with only a couple chemical pregnancies and a blighted ovum miscarriage to show for it, I was depressed, anxious, and worried I would never get pregnant. With an FSH of 34, low AMH, endometriosis, and a tiny follicle count, Shady Grove fertility center wasn't even going to let me try IVF. I also had an MTHFR mutation, and was diagnosed with "diminished ovarian reserve." They said I would only get pregnant with donor eggs as mine were too old and tired and I was approaching menopause hormonally (at 32 years old).
I convinced the doctor to let me try IVF if I could bring down my FSH levels. He agreed to test my Day 3 FSH every cycle for a few months to see if it came down. If it did, we had to be ready to start immediately. And, he would only let us try once.
The doctor said, "the definition of insanity is doing the same thing over and over again but expecting different results. I won't let this happen to you."
I said, "So you're saying we should spend around $20K for something that you don't think will work?"
The doctor replied, "Are you ready to try donor eggs?"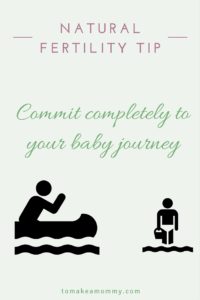 The answer was no. We would try to lower my FSH by sheer will and hope we could try IVF just once.
This was THE moment for me. I was being told by a leading infertility specialist that I would likely never become pregnant with my own eggs, but that he would give me ONE chance to get my FSH down and try IVF.
I had to act, and act quickly. It was summer, and he said he would only let me test my FSH through Christmas. Now it was time to figure out how to implement a plan to lower my FSH enough so I could try IVF.
I had already researched every kind of study there was on improving egg health, lowering FSH, and preparing naturally for IVF. I'd read book after book and had a great library of resources at home. I just had to figure out what to do!
I remember feeling overwhelmed by all the information. There was so much, and some of it was conflicting. Should I eat lots of high fat dairy? Or no dairy at all? Did I need to "just relax?" Or could my eggs thrive while I was stressed? Could I really stick to such an extreme diet as the ones outlined by Rebecca Fett in It All Starts with the Egg and Julia Indichova in Inconceivable? One thing I knew- I only had a few months to get it all right.
Before this moment I hadn't wanted to give up dairy or sugar, because I didn't know how long I would have to give them up for. What if it took five years for me to get pregnant? But now, I had a deadline. I only had a few months to try. I could do ANYTHING for a few months.
My husband and I set out to do every single thing I had read about to increase my (and his!) fertility, the health of my eggs, and the energy going to my uterus. We were fully committed. We knew that we 100% wanted to have a baby with my eggs and his sperm, and we were darn tootin' going to do everything we possibly could to make that a reality.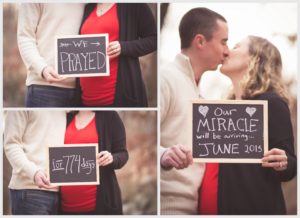 I immediately implemented the To Make a Mommy Fertility Plan, and only one cycle later my FSH had dropped to 12. The doctor was ready to start IVF, but we realized we had never done the mock embryo transfer procedure. We did that procedure and we were set to start the IVF protocol at the beginning of my next cycle. But, my period never came. I was pregnant naturally in under two months of cleansing our house and lives of toxins, adhering perfectly to the ideal fertility diet, implementing a daily mind-body routine, and practicing fertile habits.
Not only was I pregnant, but I had lost weight, I felt healthier than ever had in my whole life, and I was happier than I had been for the previous two years. Two months prior I was depressed, stressed, and worried I would never be a mother. The day before I knew I was pregnant, I was energetic, excited, and hopeful for the future.
I gave birth in late spring of 2015. Our miracle just turned two and we are forever blessed and forever grateful.
Most importantly, I am forever grateful to myself and my husband that we made the decision to really commit to our baby journey and that we took the time in those two months to really focus on making ourselves as fertile as possible.
What I did
Honestly, I implemented so many changes in my lifestyle that they can't all be contained in this one blog post! I did write them all done, however- there were 79!- and if you click on over to this post you can download the list! The reason that I created this blog is to share all the details of all of those things I did! For now, here is a summary with highlights:
Cleansed my home of fertility-harming toxins. We eliminated or reduced plastics, phthalates, sodium lauryl sufite, harsh cleaning products, and other endocrine disruptors that hurt fertility from our lives. We stopped using tupperware and any kind of plastic water bottle. We switched everything that touched food or beverages to glass or metal. This is a change that we have maintained because of its importance for the health of our baby as well. Pyrex and mason jars rule our kitchen. Any kind of plastic that we have to use never go in the microwave or dishwasher and are only washed on medium heat. We also only used all-natural non-harsh cleaning products I also stopped using any cosmetics or personal care items that might have phthalates- if it says "fragrance" in the ingredients then it has phthalates. See all my blog posts on this topic here!
Nourished my body with a very strict diet for egg health. The information came from Julia Indichova's books "Inconceivable" and "The Fertile Female" as well as from a new book "It Starts with the Egg" by Rebecca Fett, and chinese medicine advice such as in The Infertility Cure. The diet is detailed in this post and included: no dairy, no sugar/sweeteners, no refined wheat products (no white bread or pasta, etc.), no white rice, no alcohol, no caffeine, no soy, no preservatives, nothing unnatural or pre-prepared. I ate lots of organic vegetables, whole grains (brown rice, bulghar, quinoa, etc.), eggs, beans, nuts, seeds, and a limited amount of organic meat, whole wheat (whole grain, spelt, and other varieties), and fruit. Normal people would include fish, but I have allergies. Almost everything was cooked- no raw vegetables or salads. The idea is to nourish yourself completely, make digestion easy, and not let your sugar levels bounce up and down. So I only ate fruit that had low sugar levels (like half of a green apple, or berries) so it wouldn't change my insulin count. Insulin counts are related to egg health! The most important thing I did was really tailor the diet to MY needs.
Supplemented with nourishing herbs and vitamins. I made teas and infusions. I drank a daily nourishing fertility infusion of nettles, red raspberry leaf, and oatstraw. I also took a prenatal vitamin, a probiotic, and a DHA supplement (especially important since I don't eat fish for allergy reasons). Every day I drank a fertility smoothie with greens, berries, non-soy veg protein, coconut milk, spirulina, and wheatgrass. I didn't do anything else the month I got pregnant, although I had tried other things in the past. For example, I tried royal jelly but it upset my stomach. I didn't do DHEA because I was worried about its hormonal effects, and I had endometriosis. If you fully nourish yourself, you don't really need a ton of supplements! It is important to listen to your body when you try supplements or herbs and only take things that feel and taste good. Click here for my overview on fertility supplements!
I switched to a traditional chinese medicine (TCM) acupuncturist. She was amazing, aggressive, gave lots of diet advice, and gave me different chinese herbs for the different parts of my cycle. I saw her at least every other week- sometimes every week. After I got pregnant I stopped seeing her- she said only to come back if I had unbearable morning sickness. Before that I had seen a six-element acupuncturist for a year who did not do herbs. Click here for my post on how to pick a great acupuncturist for fertility!
Participated in a teleconference series with Julia Indichova, after buying and reading her books and reading everything on her website, Fertile Heart. I also bought her meditations and body work CDs and did them every single day: one visualization when I woke up (~2 min), another when I went to sleep (~2 min), and a body work during the day (~5 min). Part of the Fertile Heart method is also writing down your dreams every morning when you wake up, and spending a little time analyzing them. I did that every morning, and continued it throughout my pregnancy. Click here for my full review of the Fertile Heart Program!
Purchased and downloaded Circle + Bloom's meditation series for Natural Cycle. These are wonderful, and I would fall asleep every night listening to them. They also have series for IUI/IVF, and for when you get pregnant.
I saw a hypnotherapist who specializes in hypnobirthing but also does fertility work. If you have some emotional issues to work out (like you are secretly terrified of giving birth because you were at a traumatic birth in the past or something) then it might be helpful to see a hypnotherapist. With one of my miscarriages they misdiagnosed me with an ectopic pregnancy and bleeding fallopian tubes and I wound up undergoing unneeded emergency surgery. It was so scary that I was still carrying a lot of that fear about pregnancy around with me. The hypnotherapist helped me release some of that.
I watched "The Miracle of Life" video on youtube kind of obsessively. It greatly helped my visualization of conception and pregnancy. I watched this about 20 minutes before I conceived my son!
Did yoga every morning, journaled, volunteered, gardened, took a 30-45 minute walk every day, practiced gratitude, and generally enjoyed life and took care of myself. I also underscheduled myself, so I had lots of time to sit around and relax, read, sleep. I made sure I got at least seven hours of sleep a night, preferably eight. My husband and I had sex every single day I wasn't on my period to make sure we didn't miss ovulation. Click here to read my full overview of my daily mind-body fertility practice!
About seventy other things. The ones I've listed here will give you a solid jump start, as it will take me a while to blog about each of these items. Go now to sign up for my newsletter and receive a PDF download with the list of all 79 things I did!
Now, I did all of this with a full time job, and volunteering part-time teaching English. The key was I didn't schedule myself for anything else. Occasionally my husband and I would go out on a date if we spontaneously felt the urge, but we mostly spent time together. My husband loves to hike, and sometimes I would go with him on the weekend, and sometimes I would send him off with a friend so I could spend a day focusing on fertility work, or maybe just sitting on my deck watching the trees with a cup of red raspberry tea.
If you are just starting out on your baby journey and you have stumbled across this blog, don't worry. You don't have to do ALL OF THE THINGS. Just enjoy your partner, eat well, exercise in moderation, and have fun. The odds are in your favor, especially if you are young.
If, however, you have been struggling to get pregnant for years, have suffered multiple early losses or failed IVF attempts, and have been diagnosed with something as unhelpful as "diminished ovarian reserve" or "unexplained infertility," then this is the blog for you.
Make the decision to commit fully to your baby journey. Expect miracles. Believe in your power to create life.
Leave a comment letting me know if you've decided to make life changes to increase your fertility! Also, let me know which topics you'd like me to blog about sooner rather than later!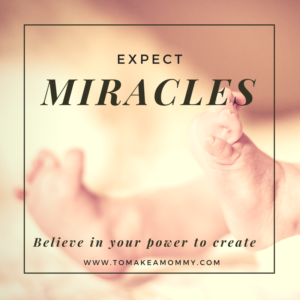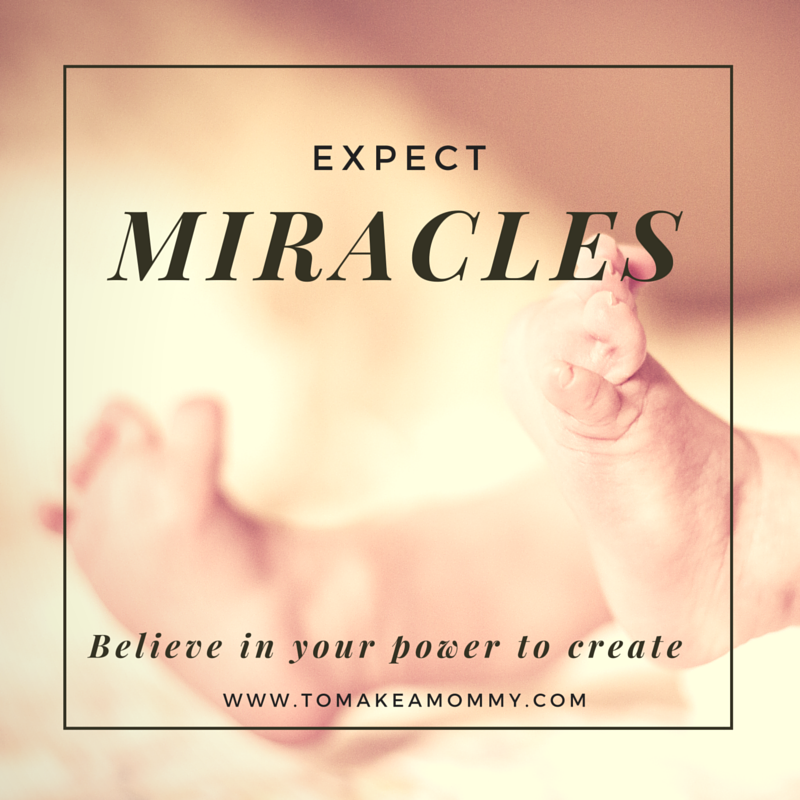 ✕
Want to get pregnant fast?
Love lists? Me too. Grab my 79 Things I did to transform my life and get pregnant in less than 3 months after 2 years of infertility and miscarriages! Totally free!

When Anna Rapp was struggling with infertility and recurrent early miscarriage, she was diagnosed with diminished ovarian reserve, High FSH, low AMH, low follicle count, endometriosis, and an MTHFR mutation. Despite being told donor eggs were her only solution, Anna used her graduate training in research methods and analysis to read everything she could find on fertility and egg health. Ultimately, she lowered her FSH and got pregnant naturally (twice). She blogs about how she did it and encourages her readers to take charge of their fertility journey and get happy, healthy, and pregnant!