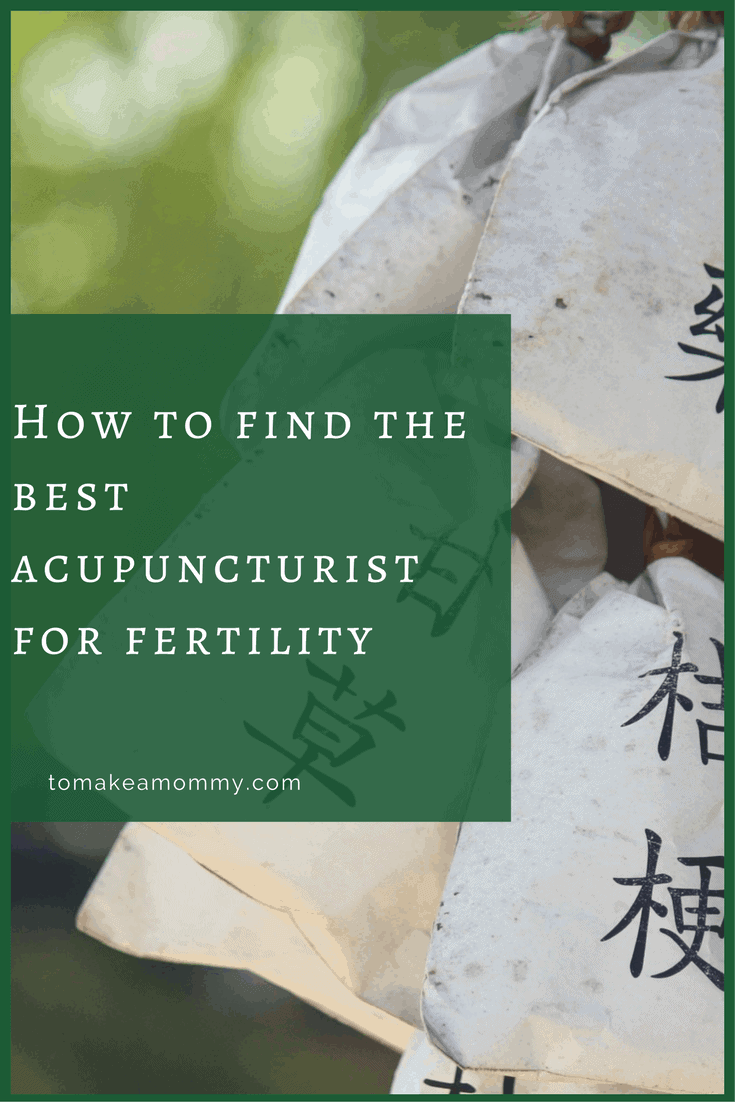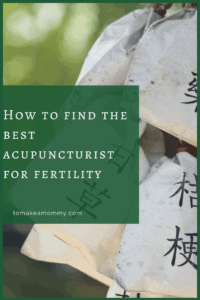 *This post contains affiliate links which at no cost to you provide me with some small change to help keep this blog running! If you decide to buy something I recommend, please consider clicking through one of my links to help support this blog and my family!  Thank you!
The evidence is pretty clear- acupuncture can definitely help you get pregnant!  If you are trying to conceive and it is taking a little longer than you would like, or if you are struggling with decreased fertility and all sorts of icky Western medicine diagnoses… then get thee to an acupuncturist!  I absolutely believe my acupuncturist helped me get pregnant with my miracle child. However, I also spent a year seeing an acupuncturist that absolutely did NOT help me get pregnant.  I've also seen three other acupuncturists for other issues during the course of my life.  It can be incredibly frustrating to spend time and money on the wrong acupuncturist or healer, and an incredible blessing to find your perfect acupuncturist.  Here is my list of things to look for when finding a great acupuncturist for fertility!
They helped someone else get pregnant. The number one, absolute, best way to find an acupuncturist for fertility is if a friend, colleague, or stranger on the street says, "You have to go to her/him, they got me pregnant!!" I would say hands down, if you can find someone who helped get someone else get pregnant, then you should start there.  This is how I found my second fertility acupuncturist.  I was going in for a massage and talking with the receptionist about how stressed I was about trying to conceive, and how long it was taking.  This total stranger who just worked at spa said, "Ohh!!  You have to go to Clair!  She got me pregnant after I couldn't on my own!!"  Done.
They trained in women's health.  If you are just trying to conceive and don't have any big issues, you probably don't have to worry about this.  But if you are like me and are juggling multiple reduced fertility / infertility related conditions, then you probably want to find someone who is trained in women's health.  My acupuncturist was trained in Korea, and spent an entire year in an OB/GYN ward of a hospital as part of her normal training.  Now to be clear- her specialty isn't women's health.  It's actually pain reduction.  BUT, part of her normal training was an ENTIRE year spent practicing women's health acupuncture.  GOLD!
They practice Traditional Chinese Medicine.  There are actually a few different kinds of acupuncture training and practice, and all of them have their strengths and their weaknesses.  Traditional Chinese Medicine (TCM) is the kind that studies have shown to be very beneficial for fertility. I'm not saying the other kinds won't work, but if you start with a TCM practitioner you'll thank me.
They tell you your diagnosis.  My first fertility acupuncturist didn't give me a diagnosis the entire year I saw her.  At one point she actually said, "I don't really know what's wrong, or what else to do."  The second fertility acupuncturist was like, BOOM, "Cold Uterus, Kidney Yang deficiency, Qii stagnation."  This is very important, because with your diagnosis YOU can then go google, or even better, reference my absolute favorite TCM fertility book The Infertility Cure.  Get your diagnosis, go home and read up about it in this book.  You'll get detailed diet plans and lifestyle advice to address your specific condition. Which leads me too . . .
They provide you with diet and lifestyle advice. Any TCM practitioner worth her salt is going to give you a tailored diet as well as lifestyle advice to address your specific condition.  For example, mine advised me to avoid cold and raw foods, and eat lots of bone broth, chicken soup, and other blood-building foods.  She also strongly suggested I do a hot foot soak every night and go to sleep with a hot pad on my feet (which in turn would help keep my uterus warm).  She also suggested wrapping my stomach to always keep my belly warm.  I remember her also asking about my hobbies.  When I said I played the piano but hadn't in months, she told me to go home and play.  The next visit she said, "Have you been playing the piano?"
They give you Chinese Herbs.  Ladies! Chinese Herbs are amazing for fertility!  I spent that whole first year going to an acupuncturist who wasn't able to prescribe herbs.   Big mistake! The acupuncturist who helped get me pregnant gave me different herbs for 3 different parts of my cycle- menstruation, pre-ovulation, and the luteal period.  You want this kind of tailored attention to your needs.
They go the extra mile.  It was 9pm on a Tuesday night when I got a text from my acupuncturist.  "Anna, I was looking back at your file and I realized we weren't treating you for the miscarriages in addition to your high FSH.  I need to change some herbs and do some needles differently."  What kind of doctor would be looking back at your file in depth on a Tuesday night at 9pm?  I loved this lady.
I hope these tips help you find a great acupuncturist to help you get pregnant!  And remember- just because you love your acupuncturist personally, you get along, you are friends, they are like a therapist, etc., if they aren't providing you with Chinese Herbs and giving you your diagnosis, you need to move on.  Otherwise you are paying for a friendly chat.
Oh– and be warned, for some people acupuncture does hurt!  I'd say about half the needles always hurt me a little.  I just imagine I am a princess and my father has found the best acupuncturist in all the land to come treat me.  And, as my acupuncturist says, as she cranks up the electrode machine connected to the needles, "No pain, no gain."  She actually said that.  And—- she was actually right.
Do you have any other tips for finding a great acupuncturist?  Leave them in the comments below!
The 79 Things!
Want to know how I got happy, healthy, and pregnant in less than 3 months after 2 years of infertility and miscarriages?
You need my list of the 79 diet and lifestyle changes I made that transformed my life and brought my miracle baby to me!
✕
Want to get pregnant fast?
Love lists? Me too. Grab my 79 Things I did to transform my life and get pregnant in less than 3 months after 2 years of infertility and miscarriages! Totally free!

When Anna Rapp was struggling with infertility and recurrent early miscarriage, she was diagnosed with diminished ovarian reserve, High FSH, low AMH, low follicle count, endometriosis, and an MTHFR mutation. Despite being told donor eggs were her only solution, Anna used her graduate training in research methods and analysis to read everything she could find on fertility and egg health. Ultimately, she lowered her FSH and got pregnant naturally (twice). She blogs about how she did it and encourages her readers to take charge of their fertility journey and get happy, healthy, and pregnant!