Since swapping to non-toxic skincare and makeup back in 2014, I've gone through many different brands. We are lucky that in 2020 there is a wide array of options for non-toxic make-up and skincare! I now use Beautycounter almost exclusively for make-up because they test for heavy metals- something other companies aren't doing. For skincare I use a mix of Beautycounter, Crunchi, AnnMarie Skincare, and a couple other brands.
Beautycounter also formulates all products to be pregnancy-safe which I love.
My daily routine is below! Enjoy!
Here are more Clean Beauty posts that you might enjoy:
This post most definitely has affiliate links in it. If you decide to buy something I recommend, please consider clicking through one of my links to help support this blog and my family! This is how I am able to stay home with my miracle children and blog freely without charging for courses, coaching, or membership, etc.. Thank you!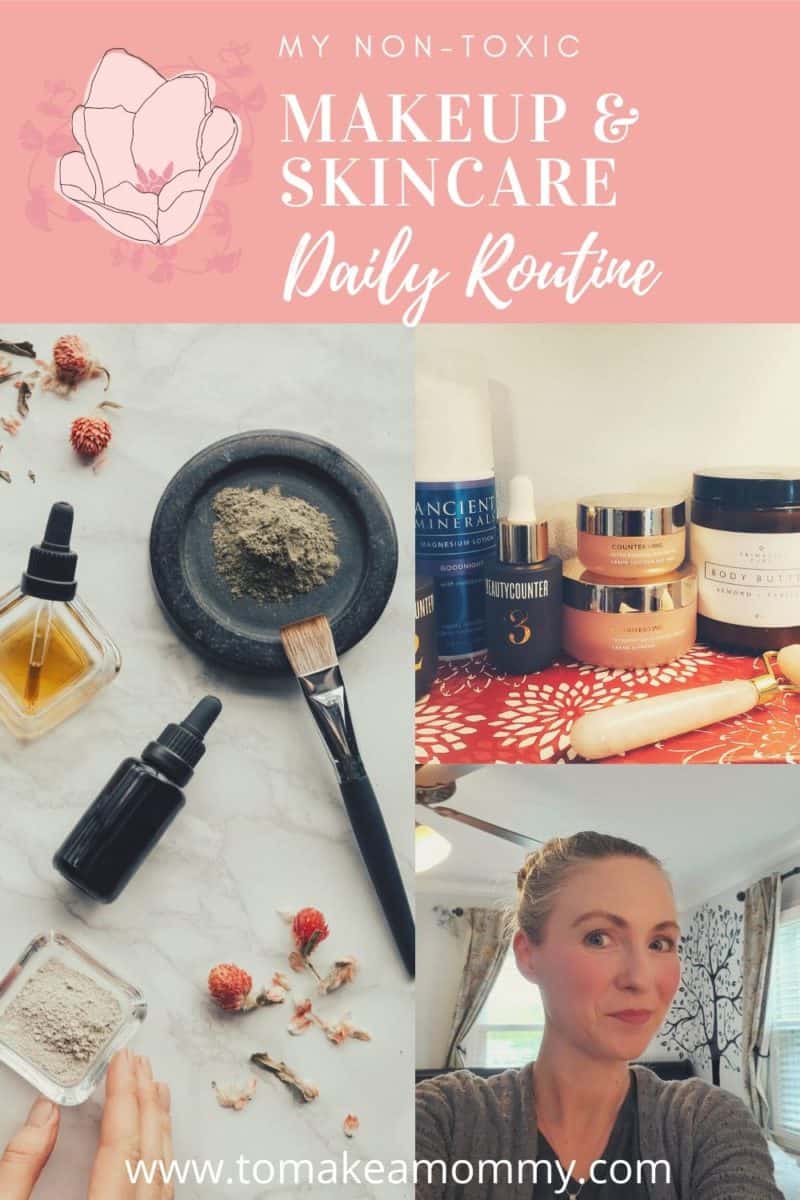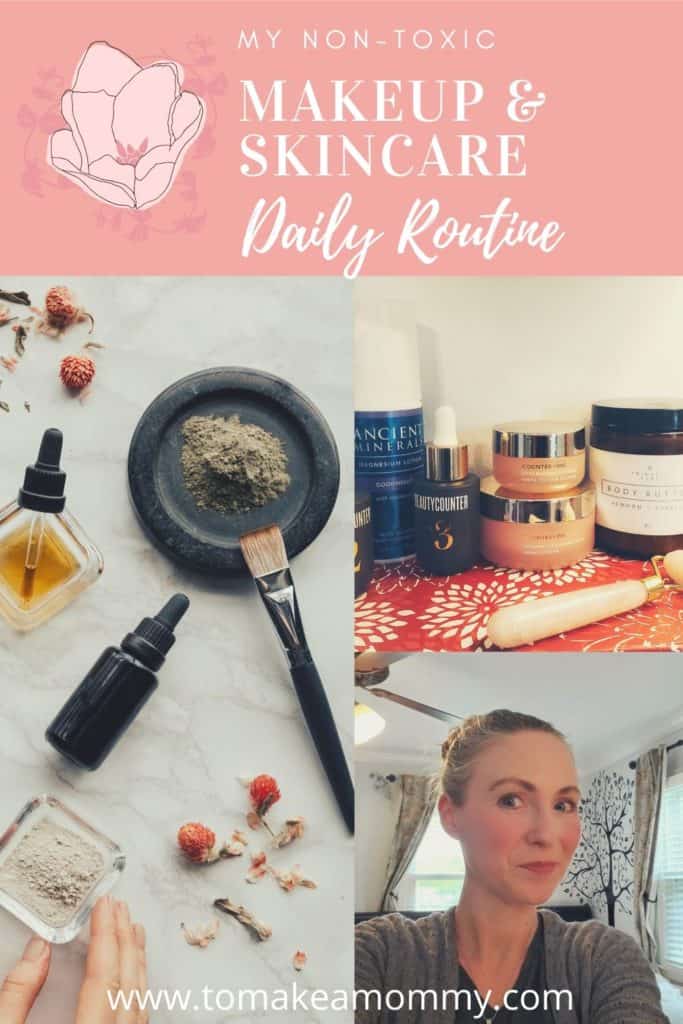 My Non-Toxic Skincare Routine Guide
Below are the items I use on a daily basis.
Daily Non-Toxic Skin Care Routine
Everything is listed in the order I use them!
Note: I have aging, normal skin, and I always get 1-2 pimples right before my period. My skin was dry before starting with Beautycounter, but not anymore. My skin concerns are fine lines, wrinkles, and acne scarring. I used to have redness and rosacea, but these went away with No. 3 Balancing Oil and the Countermatch regimen I started with, before switching to the anti-aging line. They sometimes come back if I neglect my skincare routine.
Morning Non-Toxic Skincare routine
Evening Non-Toxic Skincare Routine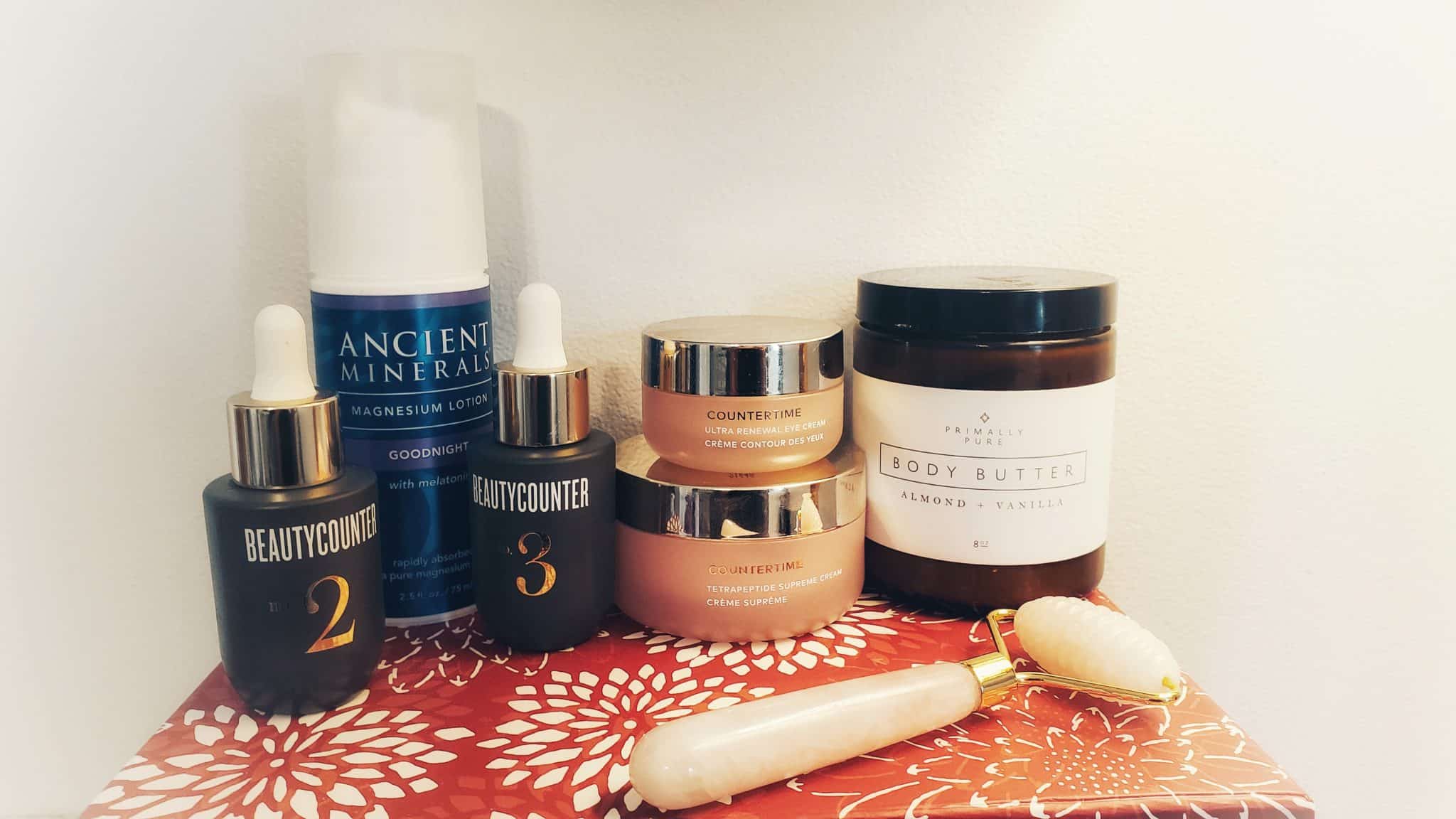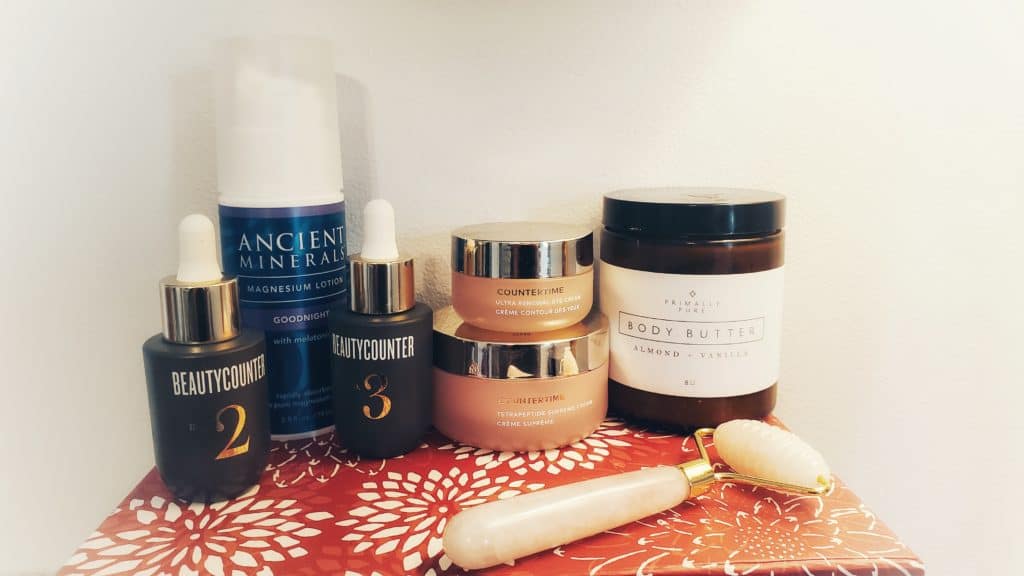 Extras!
Okay, I use these as needed:
Daily Non-Toxic Make-up Routine
My simple daily routine is usually less than five minutes. And I never let myself run out of these products!!
Notes on this: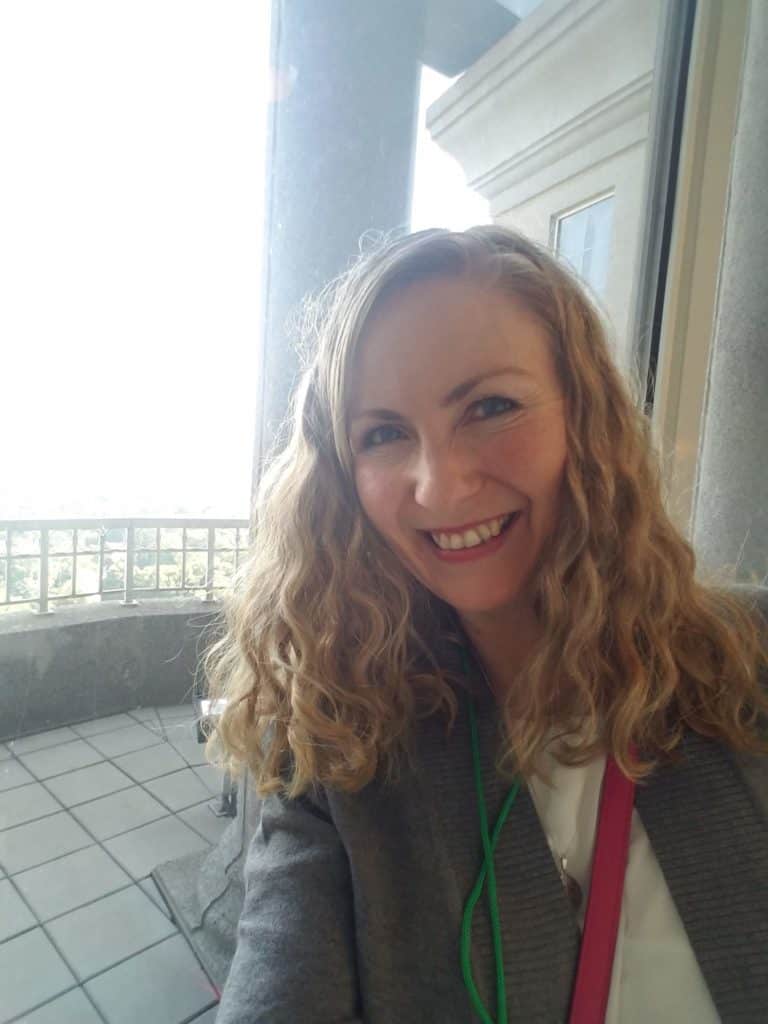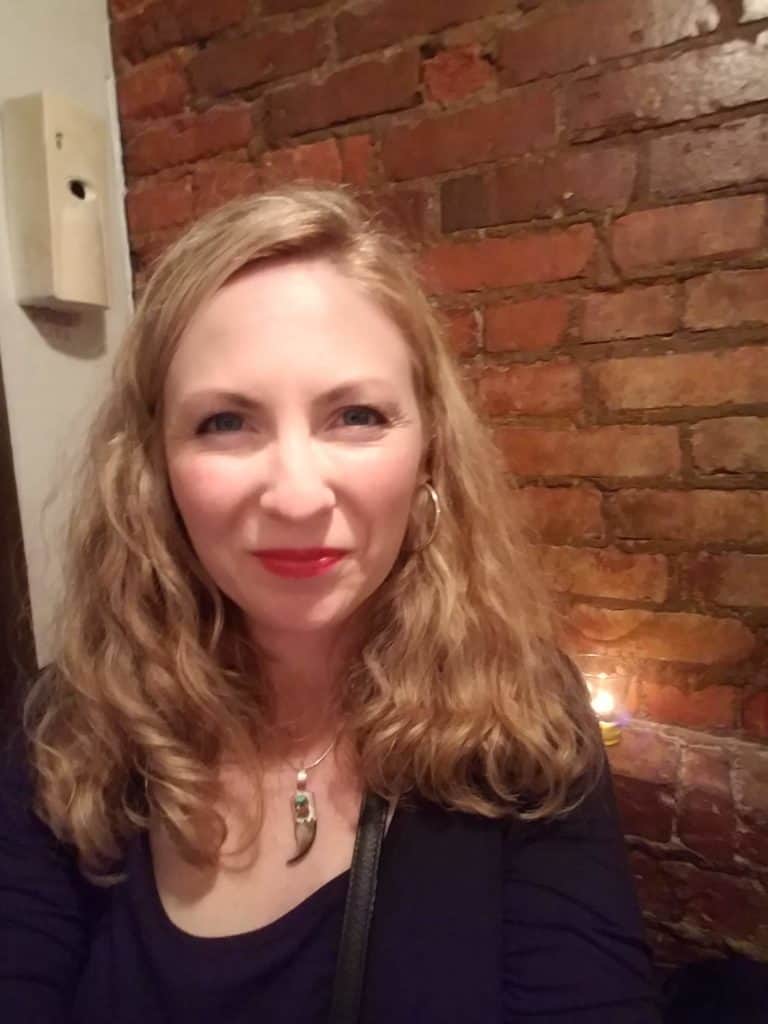 Working with Beautycounter
I'm a Beautycounter consultant and I truly love working with this company. I love their mission, their products and I LOVE the peace of mind that all their products safe products. I'm super careful about what I put into my body ever since I researched and started my fertility diet, and I'm super careful about what I put ON my body, and what we use in our house.
After trying lots of non-toxic skincare and make-up products, Beautycounter is my favorite because it is high performing, they have an aggressive sustainability effort and dedicated social mission, and they test for heavy metals. I love their products and I don't have to do a ton of research for each individual product since I know all their stuff is safe.
I also really love helping my blog readers make the switch to non-toxic products. And I would love to help you make the switch to safer beauty products too.
I also love being part of the Beautycounter team! I've developed life-long friendships, and adore my mentor Terilyn Adams who knows EVERYTHING about the Beautycounter business.
Be sure to sign up for my Beautycounter newsletter to learn more about their products and so I can keep you posted on any ways to save money.
When Anna Rapp was struggling with infertility and recurrent early miscarriage, she was diagnosed with diminished ovarian reserve, High FSH, low AMH, low follicle count, endometriosis, and an MTHFR mutation. Despite being told donor eggs were her only solution, Anna used her graduate training in research methods and analysis to read everything she could find on fertility and egg health. Ultimately, she lowered her FSH and got pregnant naturally (twice). She blogs about how she did it and encourages her readers to take charge of their fertility journey and get happy, healthy, and pregnant!