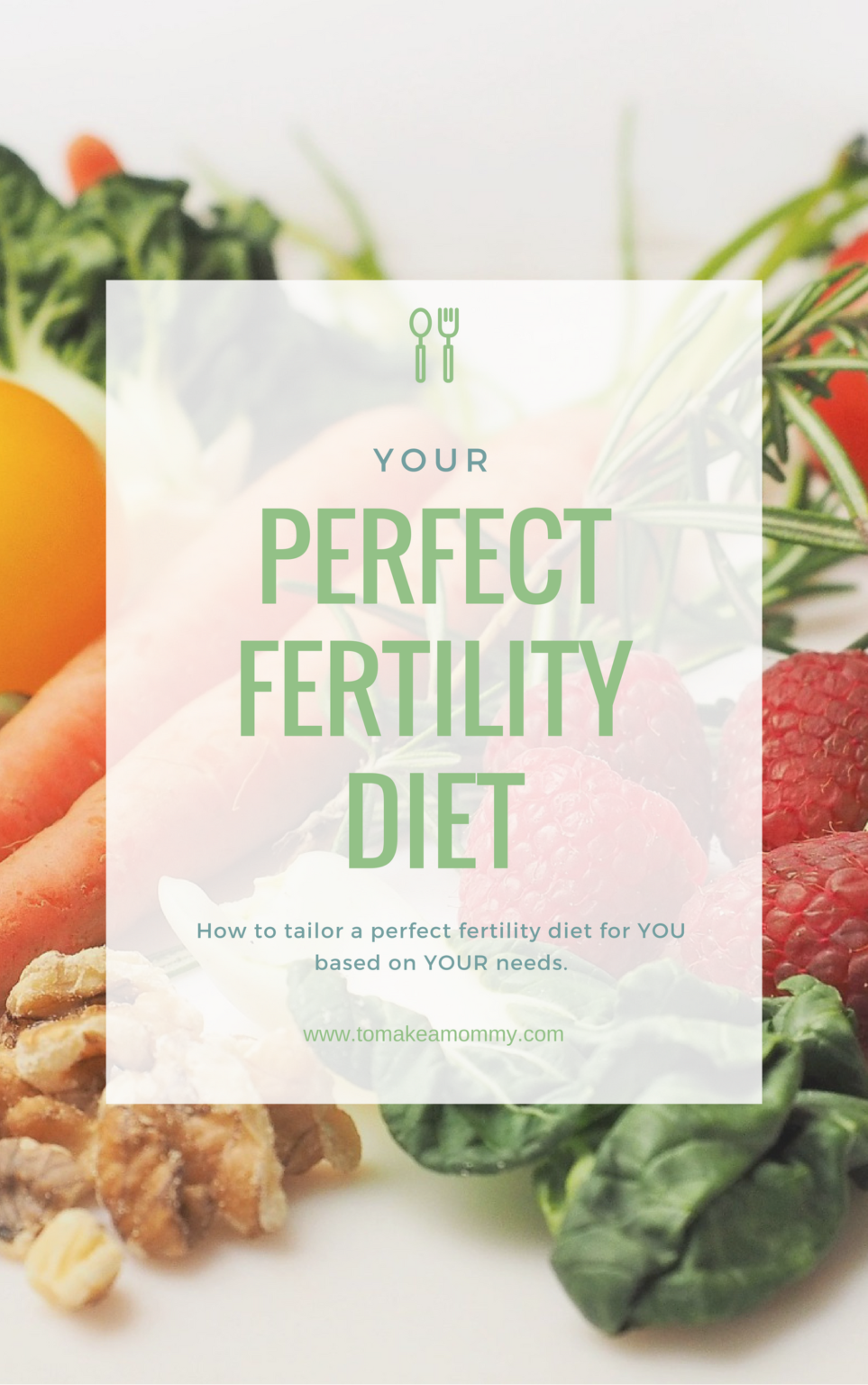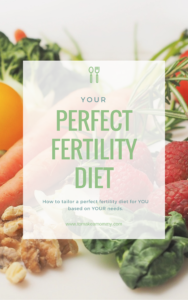 If you are like me then you've spent quite a bit of time googling and reading book after book trying to figure out what the EXACT RIGHT fertility diet is. If you are like me you've probably also gotten very frustrated as all the diets seem to contradict each other! Here's the thing- there isn't one exactly right fertility diet. Why? Because every woman is different! And as such, every "fertility diet" needs to be tailored to her particular needs. If you are just starting to try to conceive, then I wouldn't worry so much about it. Eat healthy, and if you want to get pregnant quickly, then follow my Fertility Diet overview and you'll be fine. But, if you have been trying to conceive for over a year unsuccessfully, or have only had losses, then it is time to do a little research and figure out your perfect diet!
If you are lucky, you can follow my diet plan and only alter one or two things and maybe cut out a known allergen. If, however, you are struggling with an auto-immune related disorder such as lupus, thyroid disease, or Hashimoto's, you may need to do a much more stringent diet like the Auto-Immune Protocol Diet to get your condition under control and return yourself to fertility.
Clear as mud? Here are six simple steps to follow to tailor your fertility diet to your needs.
First- See your doctor and your acupuncturist. Get ALL the tests. What are your diagnoses? I had endometriosis, High FSH, Low AMH, diminished ovarian reserve, and an MTHFR mutation. I had also experienced multiple early losses (miscarriages and chemical pregnancies). My acupuncturist diagnosed me with Cold Uterus with Kidney Yang Deficiency and Blood Stasis. All of these had associated recommended diets– sometimes that conflicted!
Second- Take into account your other dietary issues and health status. All of your personal issues have to be taken into account when designing your perfect fertility diet. I have severe seafood allergies and a dairy intolerance. At first I was eating dairy anyway, and just taking lactose pills, because I thought it was a good "fertility" food. Well, yes it is- for some small subset of the population. But NOT for me (Read more here on Dairy). If you have no idea what your dietary issues are you probably need to do an elimination diet to figure them out! You can do a Whole30 or the Autoimmune Protocol Diet, and then do the slow introductions and journal what you have reactions to and what you don't!
Third- Start a list. Make a spreadsheet, start a journal, start WRITING down all of the recommended diets for YOUR situation so you can start developing your ideal fertility diet. Include what's recommended, what isn't, and what your personal diet and health needs allow.
Fourth- Research! Google, google, then google some more. In the end YOU are the only person who can become an expert on the diet you need- not a doctor, not an acupuncturist, not a fertility guru, not an author, and not a modest blogger. Empower yourself and take ownership of your fertility journey by doing the research yourself! Definitely invest in The Infertility Cure by Randine Lewis which provides tailored diets specific to your Eastern Medicine diagnosis (acupuncture). Don't get overwhelmed- get organized. This is important, because you are also discovering the diet that will take you to optimal health. This is something you want for pregnancy, and, um, for the rest of your life!
Fifth- Commit and implement. Once you have your tailored diet, commit fully to it. Don't do all that research, only sort of implement, and then guzzle down three boozy drinks on the weekend! You owe it to yourself to commit to the diet- without cheating- for 3-4 months to see what a difference it makes in your life. And remember to be flexible- if you are eating lots of nuts and seeds and just feeling terrible, maybe you need to ditch the nuts and seeds. Which brings me to:
Six- Listen to your body. You should feel GREAT when you start eating a diet that is tailored to your diet. If you don't, evaluate your diet and see what you need to kick. For many people, it is dairy and/or gluten. For others, it can be anything inflammatory.
Seven- Download my free-ebook on the Perfect Fertility Diet: Creating a tailored diet for YOU based on YOUR needs! This free e-book outlines the basic Ultimate Fertility Diet (the one that got me pregnant!) and then provides tailored diet advice for the following diagnoses: Anovulation; Endometriosis; High FSH; Hormonal Imbalance; Luteal Phase Defect; MTHFR Mutation; Polycystic Ovarian Syndrome (PCOS); Thyroid Problems; Hashimoto's; Unexplained Infertility; Uterine Fibroids; and Recurrent Miscarriage/ Chemical Pregnancies.
I truly believe that when I finally tailored the traditional fertility diet to the one that was PERFECT for me, I finally nourished myself to perfect health and that is why I was able to get successfully pregnant! Read my full miracle story here if you need a little inspiration!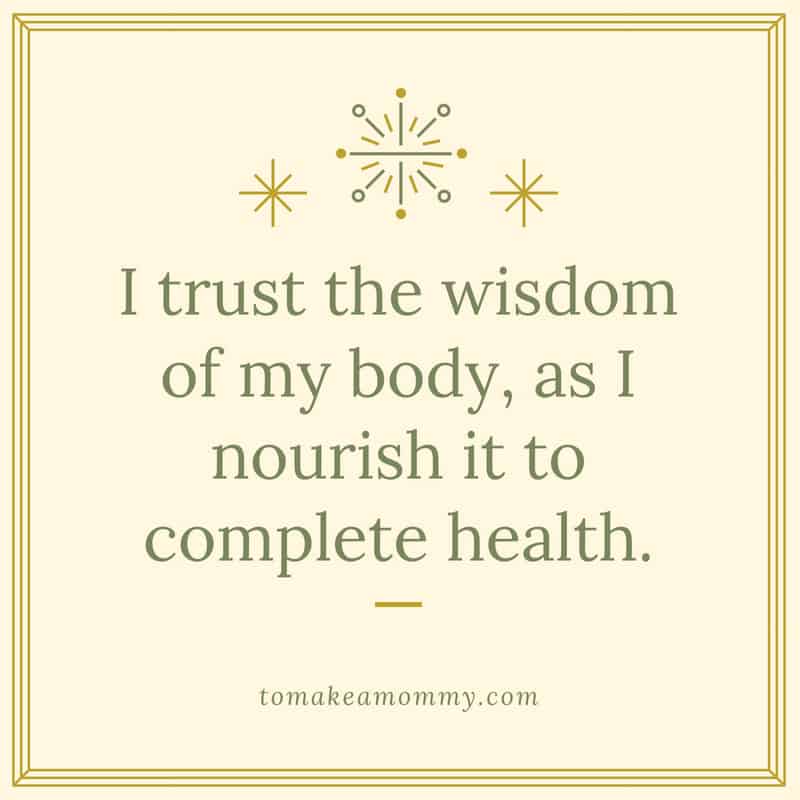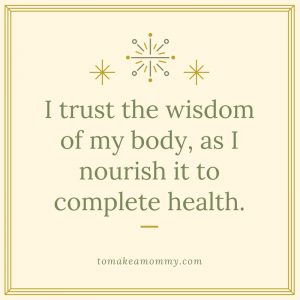 ✕
Want to get pregnant fast?
Love lists? Me too. Grab my 79 Things I did to transform my life and get pregnant in less than 3 months after 2 years of infertility and miscarriages! Totally free!

When Anna Rapp was struggling with infertility and recurrent early miscarriage, she was diagnosed with diminished ovarian reserve, High FSH, low AMH, low follicle count, endometriosis, and an MTHFR mutation. Despite being told donor eggs were her only solution, Anna used her graduate training in research methods and analysis to read everything she could find on fertility and egg health. Ultimately, she lowered her FSH and got pregnant naturally (twice). She blogs about how she did it and encourages her readers to take charge of their fertility journey and get happy, healthy, and pregnant!