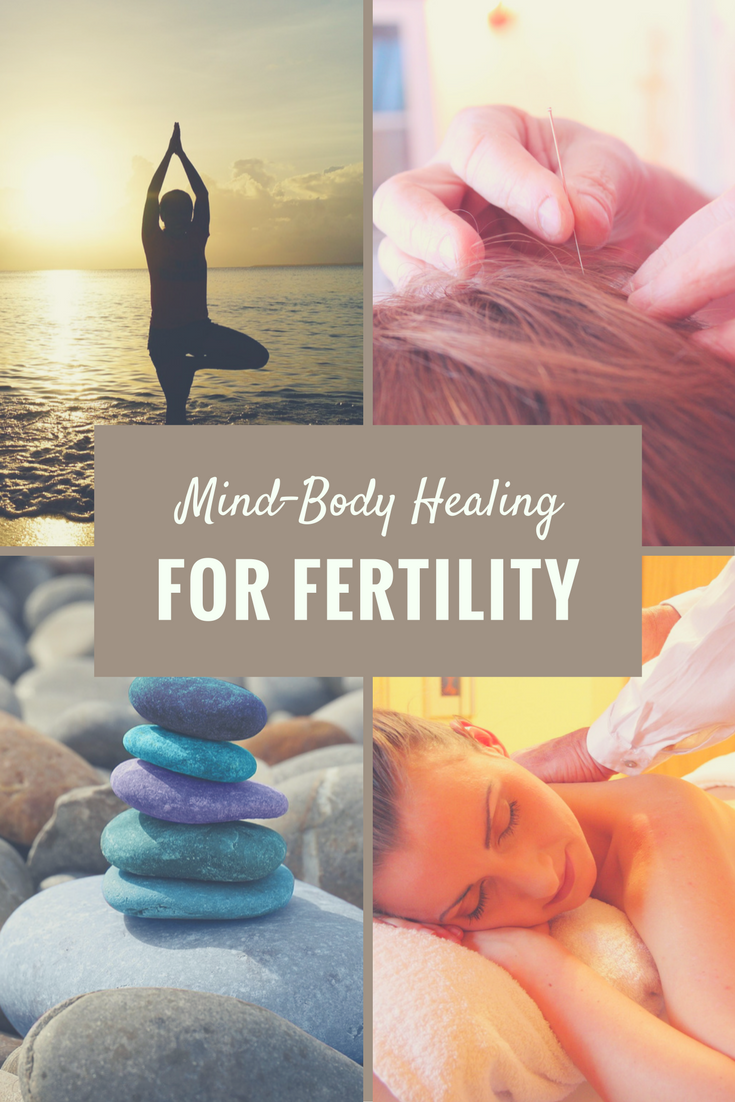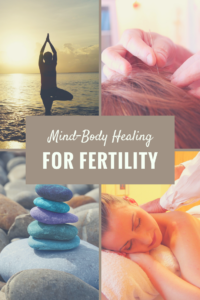 This is an overview of the mind-body practice I used twice to get pregnant against the odds. Read how I integrate these practices throughout a typical day here!
Read all my posts on Mind-Body healing for Fertility here!
Cleansing your home of toxins, and eating a clean, organic whole foods diet are both critically important to reclaiming your fertility and getting pregnant. There are many stories of women who became pregnant simply by following these first two life changing practices. However, the To Make A Mommy Fertility Plan isn't just about getting healthy and pregnant. It's also about getting HAPPY … and pregnant. If you are like me, then after struggling with "infertility" for years you are stressed out and maybe a bit depressed. Does any of this sound familiar?
People just keep telling you to "relax" or maybe to "take a vacation" and it will just happen.
Your helpful grandmother keeps saying, "Honey, it's not that big a deal, you can always adopt."
Your in-laws keep pressuring you to do one more IVF treatment.
Your husband doesn't know what to do when you cry every time you get your period.
In other words, you are in desperate need of some serious self-care and your spirit needs a boost. Further, if your spirit, your soul, your true-self isn't ready to become pregnant (for any number of reasons), then your body isn't going to become pregnant.
Maybe you have some serious issues from your past that you haven't really dealt with.
Maybe you are secretly terrified of being a mother.
Maybe you are just secretly terrified of being pregnant.
Maybe you secretly aren't sure your relationship is strong enough for the long haul.
Or, maybe, you are just so damn tired and exhausted and stressed from trying to get pregnant that you can't see straight!
It is important that you take the time to care for your spirit as well as your body. There are many ways to do this, but I recommend working out your fertility related emotional issues through special fertility psychotherapy work, practicing daily fertility meditation, finding a really great acupuncturist, and practicing daily visualizations and body work that support fertility.
The To Make A Mommy Mind-Body Fertility Plan only includes the mind-body practices that I used to successfully get pregnant. This doesn't mean that there aren't other practices out there that can help you nourish your soul. For example, I didn't do any of those cool adult coloring book things, but I bet they would help. I am only recommending what I actually did and what I actually believe got me pregnant. There are plenty of other things I did in the mind-body realm that I don't believe helped. I won't mention them here.
*This post contains affiliate links which at no cost to you provide me with some small change to help keep this blog running! If you decide to buy something I recommend, please consider clicking through one of my links to help support this blog and my family! Thank you!
A word of clarification-
I do not recommend these mind-body practices because I think you need to "just relax." In fact, I think that "relaxation" is overrated. ALL of your emotions are ENERGY and ALL of your ENERGY is your fertility. Don't do these things to relax; do these things to nourish your whole self- body and soul. When you nourish your whole self you become healthy and happy; fertility follows naturally.
Yoga. While I don't think yoga is necessary for fertility, it was already a daily practice of mine. I am not a big exerciser – I mostly walk and do gentle yoga. I practiced a few key fertility-enhancing yoga positions each day for months. However, the month I conceived I also religiously did the practices in the Restoring Fertility DVD. While I recommend yoga as a fertility mind-body practice I do so with one reservation: don't do yoga just to relax. Do yoga to energize your eggs, your ovaries, and your womb! This is why I love the Restoring Fertility DVD- it incorporates self-acupressure to bring energy and blood flow to your reproductive organs at just the right time in your monthly cycle.