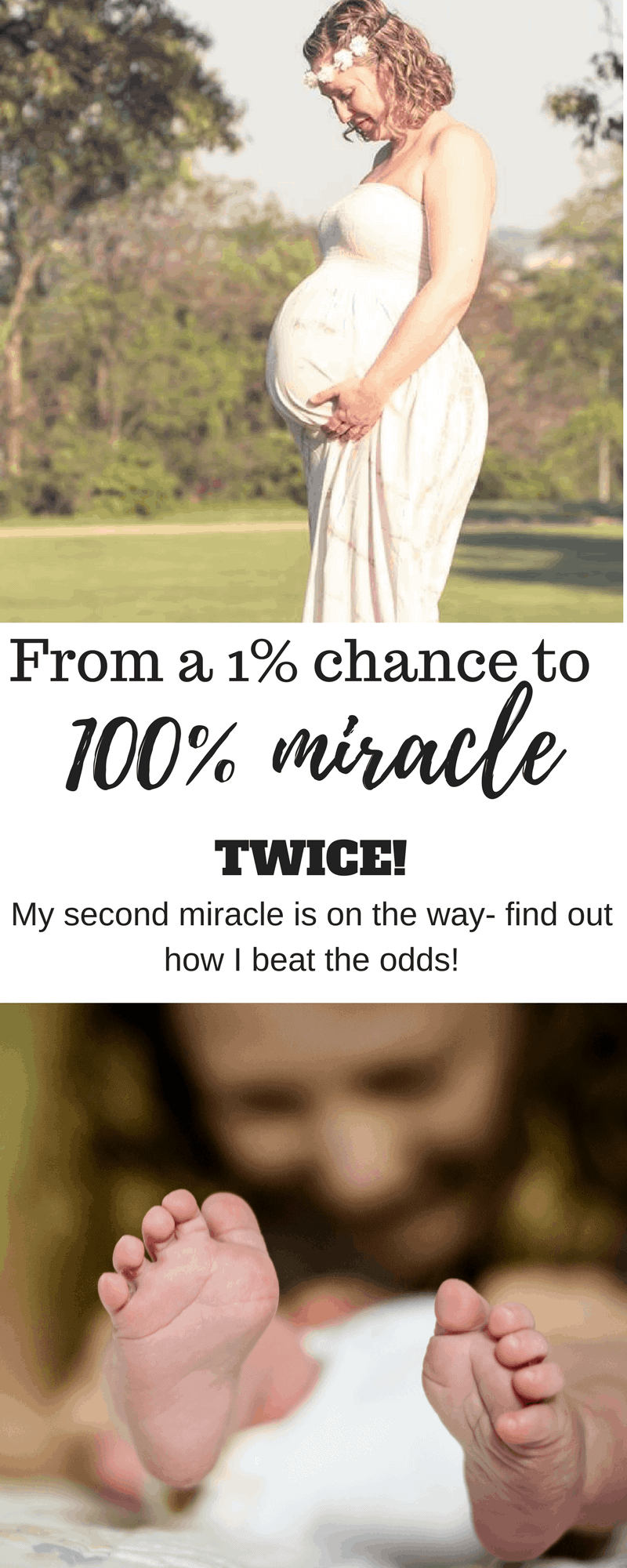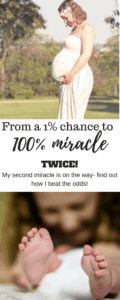 If you haven't already heard- I'm pregnant! Just about 39 weeks pregnant, actually! With another miracle! For some reason I haven't been able to write the story until now. But every week I have a blog reader email me and ask me for the details. Many of them have one child and are hoping that I didn't have to do all 79 Things again to get pregnant, and that it was easier having the first.
Well, I have good news and I have bad news. The good news is, I did do less mind-body work, out of lack of time. The bad news is, I did MORE non-toxic overhaul and a MORE intense diet!  
Of course, I was also older (35), and I was still dealing with the same diagnoses- High FSH, Low AMH, Low Antral Follicle Count (taken together these mean Diminished Ovarian Reserve), Endometriosis, MTHFR mutation (Single), and recurrent early loss.  In addition to my losses while trying for our first, I had three chemical pregnancies and one very early miscarriage (5.5 weeks) while trying for our second miracle.
So, here is my unadulterated story of trying for a second miracle. It includes the story, the timeline, and what I did differently. ENJOY!!
*This post contains affiliate links which at no cost to you provide me with some small change to help keep this blog running! If you decide to buy something I recommend, please consider clicking through one of my links to help support this blog and my family!  Thank you!
My Second Miracle Story
I had my first miracle in May 2015 at 33 years old. When I went for my 6-week post birth checkup, my midwife asked what kind of birth control we planned on using. I laughed- yeah right. Nursing around the clock and a gajillion infertility diagnoses and infertility specialists who said I'd never get pregnant with my own eggs? No birth control for us, thank you.
She laughed at ME and said, "Oh sure, I see people like you all the time, and you wind up pregnant three months later!"  And so, my hopes began to rise.
See, people seem to think once you have one baby after infertility you are "cured." But, you aren't. You just received an amazing miracle.
But, every time I'd hear a comment like this, I'd think, "well, maybe!" And so I went home from that appointment and my husband and I started baby dancing.
At three months postpartum (when I went back to work and switched to pumping part time instead of nursing), I got my period back. "Yes!!!" I thought. "I'm fertile!!!!"   Haha. Joke was on me!
Fast forward one year. My periods had started to get very heavy and painful again- I took this to mean that my endometriosis was getting worse after a brief reprieve from the pregnancy. There is a myth that pregnancy "cures" endometriosis, but it doesn't. However, not ovulating slows it down and can make it a bit better for awhile.
Then, in the spring/summer of 2016, I got pregnant. Four times. Three chemical pregnancies, immediately followed by an early miscarriage. I called my fertility doctor (reproductive endocrinologist at Shady Grove), who ran day 3 tests which were not great. FSH wasn't terrible for me at a 15, but still very high for normal people.  I visited my acupuncturist but she refused to give me herbs while nursing. Both doctor and acupuncturist said to call when I finished breastfeeding.
When my son was about 15 months I decided it was time to get serious about trying again despite what the doctor and acupuncturist said. BUT I was still nursing and I wasn't willing to quit.  What if I never got pregnant again? What if this was my one shot at breastfeeding? I wasn't going to quit early and then regret it for the rest of my life. 
Even though my periods were still wacky in length (changing every month) I decided I would go ALL IN on the diet and mind-body work. We already had done the full non-toxic overhaul and had stuck with it. Well, after about 2 months, I was suffering from fatigue, low blood-pressure, and depressed mood.
I went to my doctor who ran a ton of tests- thyroid, iron, mono, etc. The nurse pulled me aside. She said, "Did I hear you were nursing a toddler and on a crazy diet?" I confirmed this. She said, "Go home and eat a piece of bread with peanut butter and a banana. I bet you feel better." Well, I did, and she was right. I gave up on "all the things" and went back to eating whatever I felt like and trying not to concentrate on getting pregnant.
Around February 2017 my husband started getting nervous. I was still breastfeeding, my periods were still wacky, and we were getting older. He wanted me to stop breastfeeding so we could do ALL THE THINGS again. I wanted to make it to two years or nursing my miracle.  We agreed I would start the weaning process, and I would start whatever diet, herbs, smoothies, supplements, etc., I could while breastfeeding, and that as soon as I stopped nursing I would go ALL IN.
The next few months are detailed in the timeline below. The long and short of it is that I completely weaned at the end of May, did ALL THE THINGS (mostly), and got pregnant in July.  Here are the gory details of everything I did! At the bottom of the post is the comparison of what I did differently from the first time!
The Timeline
February 2017– I started gently weaning my son. I also started praying like crazy. We had an amazing trip to Paris where I prayed a lot to St. Anne (a fantastic fertility saint) and St. Therese of Lisieux (my confirmation saint). I also brought a flower to the grave of Victor Noir in the Pere Lachaise Cemetery- he is a fertility symbol there. I ordered the AVA bracelet to track my wacky cycles and try to figure out when I was ovulating and what was going on with my luteal phase.
March 2017– Started the fertility diet except allow whole wheat and all fruits including bananas. Start CoQ10 (my favorite is the BioQuinone Active Gold), and daily fertility smoothie and herbal infusion.  Continued prenatals, probiotics, Calcium, and DHA/Omega 3s. In late March I got the stomach flu and had to do ginger ale, white rice, and saltines for a week. Couldn't stomach smoothie or infusion for two weeks. Diet busted.  Ava bracelet shows my luteal phase is too short, suggesting a progesterone issue (probably from nursing).
April 2017– Restarted fertility diet, smoothie, and infusion. Also started Lemon-ginger drink around ovulation, which had Vitamin E in it (I tried to do it every day, but it was just too many beverages!). Started daily bone broth. Added a food-based Vitamin C on days I didn't do the lemon drink, and added a good methylated folate. Started seed cycling (I promise to write a blog post on this at some point!!). Started hubby on daily male smoothie, and some supplements tailored to his needs- a multivitamin, folate, zinc, cod liver oil, and R-Lipoic Acid. Of course we were both taking our daily 2 brazil nuts!  Hubby also severely limited booze and caffeine, and started watching all his lifestyle activities. Read here for general tips on Male Fertility, and here for everything my dear husband did! Ava bracelet continued to show my luteal phase is too short, suggesting a progesterone issue (probably from nursing).
May 2017– Started adding in the mind-body work. I participated in the FabFertile Mindfulness Fertility Group program which helped me jump start my self-care work, and helped me to restart my gratitude and mindfulness practices. I did A TON of prayer, especially to St. Gianna Boretta Molla and St. Rita of Cascia. I visited both of their shrines in Pennsylvania that month to pray to them. I got to hold the relics at the shrine of St. Gianna!  When I prayed at St. Rita's shrine she told me that I am already healed and that my baby girl is on her way. Started trying to do the Circle & Bloom Natural Cycle Program every day. Started trying to do visualization and yoga, but it was hit or miss on any given day. At the end of May 2017 I stopped nursing completely. Ava bracelet continues to show my luteal phase is too short, suggesting a progesterone issue (probably from nursing).
June 2017– First day not breastfeeding I called acupuncturist and started seeing her one to two times a week and started taking Chinese herbs tailored to the time of my cycle. Upped my game with the diet by eliminating wheat completely and started focusing on meeting the perfect daily macronutrient ratios according to the latest research. This was a big tweak for my diet, as it meant I needed to eat more meat than I did when I conceived my son.  So, instead of having organic chicken or turkey 1-3 times a week, plus organic free-range beef 1-2 a month, I was having chicken or turkey once a day, and beef once or twice a week. It was the only way to hit the right protein ratios (read more about this research and how to figure out your "macros" here!)! I also eliminated bananas, and other high-sugar fruits and veggies, just like I had the first time. I continued to struggle with the mind-body work, doing Circle & Bloom sometimes, but not every day like with my son. Started taking vitex for the first time in my life to try and help my short luteal phase, which was continuing. Hubby and I tried to have sex every day like we did with our first conception, but it was difficult with a toddler running around. Weekend naptime was golden, weekdays were more difficult.
July 2018– Continued with all of the above. Got CD 3 testing, and my FSH is 9!! Woohoo!! First time in my life with a normal FSH reading! Must be the months of wheatgrass in my smoothie! 🙂 But I only have 1 follicle (or maybe 2, the ultrasound technician wasn't sure if it was a cyst or another follicle). Got a full mayan abdominal massage during my follicular period (read my post about it here!). Got nervous about vitex and stopped taking it around Cycle Day 14 (afraid it would cause an issue during luteal period). Forgot to wear Ava bracelet for two days and totally screwed up its readings. Ava said I ovulated on CD 17, but I had NO cervical mucus or ovulation pain like I usually do. Hubby and I keep trying to baby dance every day, just in case.
August 7, Cycle Day 32. Lots of negative pregnancy tests. It's a full moon, and I receive a womb blessing from a coworked who is an intuitive spirit worker. I tell her I am waiting for my period as all the tests are negative, but she thinks I am pregnant with a little girl.  She says she can see the light of the embryo traveling from my fallopian tube to my uterus.
August 8, Cycle Day 33.  I meet with my Reproductive Endocrinologist (RE) at Shady Grove (my "infertility" doctor). She is excited about my FSH levels and wants to try me on Clomid or do an IUI.  I know both would be terrible ideas for me. I ask for a pregnancy blood test- just to be sure. It comes back completely negative- zero HCG.
August 9, Cycle Day 34. My acupuncturist says if I am not pregnant then we need to switch herbs from luteal support to menstruation support.  I START TAKING THE HERBS TO BRING MY PERIOD. (I still can't believe I did this! Always remember, it ain't over til Aunt Flo shows up!)
August 10 Cycle Day 35. I dream of positive pregnancy tests and being pregnant. Ava bracelet shows my basal body temperature decreasing as if I am not pregnant, but my resting pulse rate increasing, as if I am pregnant.
August 11, Cycle Day 36 (a Friday). A very faint POSITIVE HOME PREGNANCY TEST. Woohoo! I call my RE and ask to come in for a blood test and for a progesterone prescription since my luteal phases have been so darn wacky. She refuses as it is a Friday and they are fully booked. The nurse says, "We'll do a blood test on Monday; if you are still pregnant then we will prescribe progesterone."  Ugh. Luckily, I have a leftover progesterone prescription in my medicine cabinet and start using them anyway. I'm too worried about my wacky cycles to not.
Over the weekend the line grows darker!
August 14, Cycle Day 39– positive blood HCG of 120!
August 16-positive blood HCG of 304!
August 18– continued doubling of HCG with 805!
August 24– Ultrasound confirms gestational sac in uterus (phew, no ectopic!), but no fetal pole or heartbeat seen.  Lots of praying!
September 7- (63 days after last menstrual period began)- Ultrasound confirms a heartbeat!!! Woohoo!!!! 
What I did differently – An Overview
If you follow the blog, you know to get pregnant the first time I did a whopping 79 Things to get Happy, Healthy, and Pregnant. Here is a summary of what I did differently this time:
As you can see the big difference was a lot less mind-body work. Why do I think I was able to get pregnant without it?  I think there are a number of huge reasons:
I'd already dealt with my emotional fears about pregnancy and childbirth BEFORE getting pregnant with my son via hypnotherapy and the Fertile Heart practice.

I had a great first pregnancy and first birth, so I didn't have new fears.

I'd already become at peace with my infertility diagnoses and wasn't struggling with anxiety or depression from them. Heck, I was blogging about it!

I had reason to believe in miracles.

It was easy to visualize myself pregnant and giving birth since I had done it before- I didn't need elaborate guides to help me.

My husband and I agreed that if we weren't pregnant after six months after I stopped breastfeeding that we would pursue other ways of having our next child. In other words, I was confident that our family would grow in one way or another, so I didn't have the overwhelming fear of not being a parent that sometimes comes with primary infertility. And, I've always had in my heart that I want to adopt, so that would be a blessing in and of itself. 
Phew!  There is my story!! I hope for those of you as obsessed with fertility details as I am this has been helpful!  Please let me know what else you would like to know!
Blessings on all your fertility journeys– baby dust to all my readers!!
All photos by the wonderful Aiste of BeeMePhoto!
The 79 Things!
Want to know how I got happy, healthy, and pregnant in less than 3 months after 2 years of infertility and miscarriages?
You need my list of the 79 diet and lifestyle changes I made that transformed my life and brought my miracle baby to me!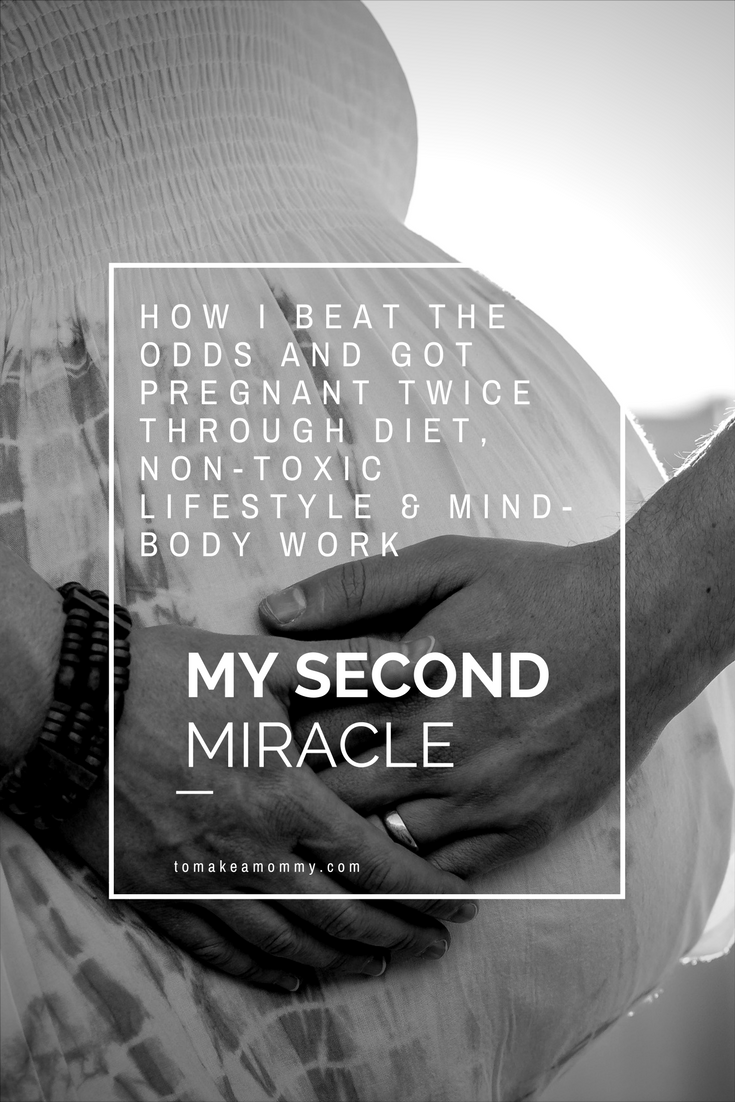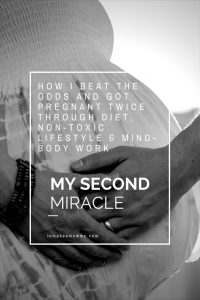 ✕
Want to get pregnant fast?
Love lists? Me too. Grab my 79 Things I did to transform my life and get pregnant in less than 3 months after 2 years of infertility and miscarriages! Totally free!

When Anna Rapp was struggling with infertility and recurrent early miscarriage, she was diagnosed with diminished ovarian reserve, High FSH, low AMH, low follicle count, endometriosis, and an MTHFR mutation. Despite being told donor eggs were her only solution, Anna used her graduate training in research methods and analysis to read everything she could find on fertility and egg health. Ultimately, she lowered her FSH and got pregnant naturally (twice). She blogs about how she did it and encourages her readers to take charge of their fertility journey and get happy, healthy, and pregnant!