This post has been medically reviewed for accuracy by Dr. Sarah Mathis, D.O.
When you're trying to conceive or at your initial pregnancy visit, the first question your OB/GYN will ask you is, "Are you taking a prenatal?" They want to ensure you're getting enough nutrition to support a pregnancy and taking enough folate (i.e., folic acid- more on the distinction and its importance later).
Now, if you're like me and OBSESSED with optimizing all your health choices (it's exhausting, isn't it?), you probably want to know the BEST prenatals are for getting pregnant fast, or for pregnancy! I wasn't as interested in hyper-focusing on the most ideal supplements when I started trying to conceive. However, by the time I was struggling with infertility and the doctors were recommending donor eggs, I decided it was time to get serious about finding the best prenatals and other supplements for getting pregnant. And then of course when I got pregnant, I only wanted to take the best!
If only took months to figure out the best water filter, the cleanest mattress, the safest skincare and makeup, the best CoQ10, the best probiotic, the best fertility monitors, etc., surely it couldn't be that hard to figure out the best prenatals, right?
Well, I did figure out the answer . . . sort of! Unfortunately, the answer is . . . well, it's complicated. 🙂
Hah. Sorry. Here we go . . .
Also . . . Please see my full review on fertility supplements, as a prenatal is often insufficient for personal infertility needs. I don't currently have a post on supplements for pregnancy, beyond prenatals, but I'm working on it!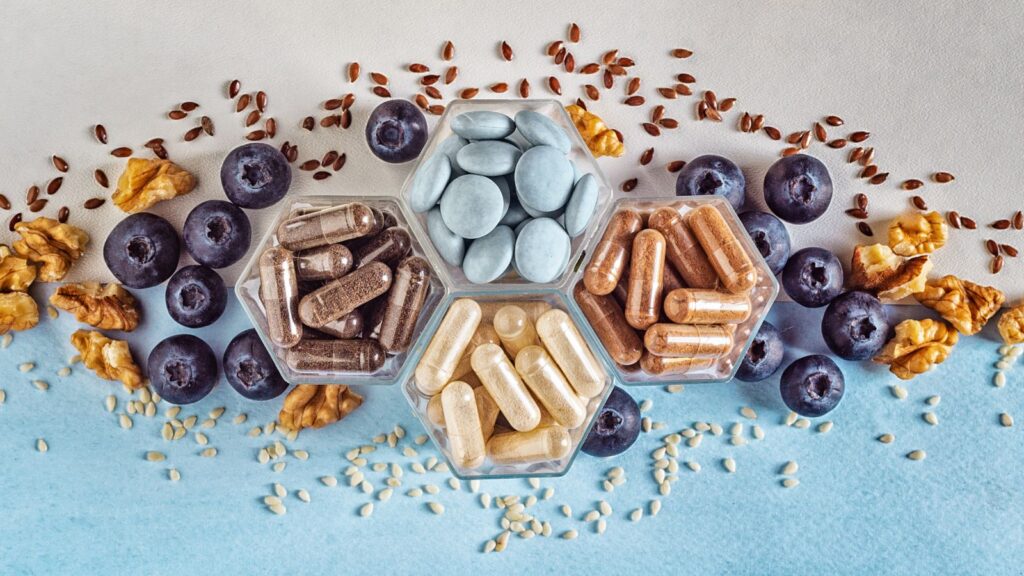 The Problem with Finding a Perfect Prenatal
Okay, so here is the problem- there is no single best prenatal vitamin. If you're on the hunt for the best prenatals and looking for a crystal clear answer, I'm sorry! This is one of the reasons it has taken me so long to write this blog post. I've been hoping a "perfect" prenatal would come on the market!
If you're familiar with my blog, you know that I'm passionate about lots of particular products, including one certain probiotic for fertility (Seed), one certain CoQ10 (Pharmarnord– read more here), and one certain protein powder (Perfect Supplements– read more in my smoothie post!).
But, I'm just not PASSIONATE about one "best" prenatal. There are a few that I think are very, very good, several that I think are good, and many more that I think are okay. And a whole bunch I think aren't good. So, the good news is there is a lot to choose from! The bad news is that YOU are still going to have to do some decision-making on the best prenatals after reading through the post! For some of you, it may come down to access and cost, of course.
Why is it so hard to weed through the best prenatals?
The reason that it is hard to find a perfect prenatal is multifaceted. First, because there are all sorts of things to look out for: BPA, phthalates (YES- you read that right), fillers & additives, pesticide residue, and heavy metals. And it's not like the companies are advertising that they have these issues (but most of them do).
You also need to make that you're getting the proper daily value of each essential nutrient. Make sure you have at least 800 mcg of methylated folate, as well as at least 150 mcg of iodine and choline, or else you'll have to supplement elsewhere (or eat eggs every day). Further, many prenatals don't have enough other nutrients, and when they do, they may be in poorly absorbed nutrient forms.
Furthermore, although you NEED Omega-3s when trying to conceive or pregnant, Omega-3s don't do so well when bundled with other nutrients, and there is the same problem with iron. So mostly, you're going to want to supplement your Omega-3s separately and supplement iron separately (only if you need it).
Towards the bottom of the post, I'm going to list several of the best prenatals that I am a fan of, and I will list the pros and cons of each. This list of the best prenatals checks my boxes when looking for which one to take and offers some different price point options. I'm hoping this helps you make your decision!
When choosing between the best prenatal supplements, please make your own health decisions in consultation with the wise healers and doctors you select and trust.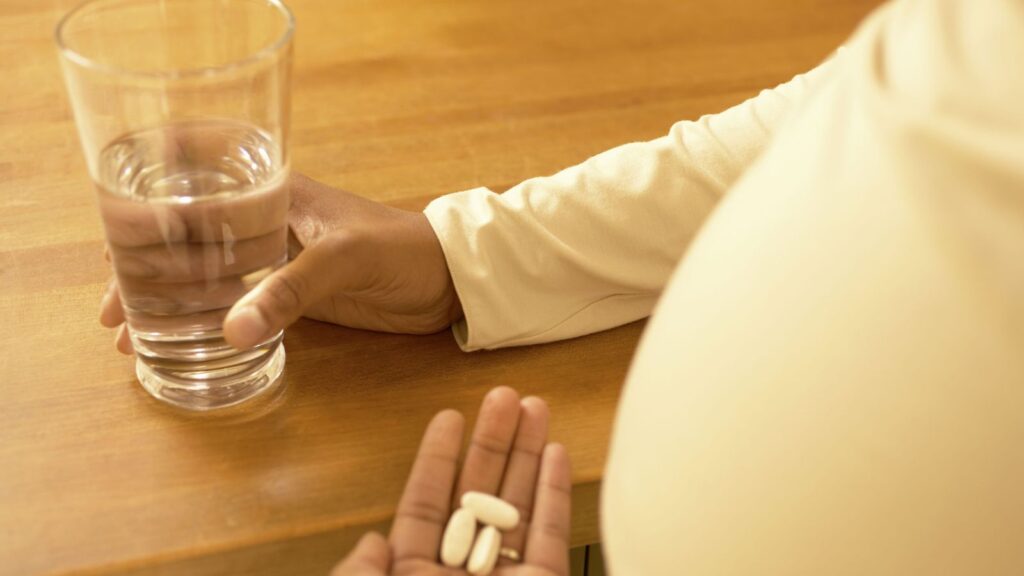 Different Kinds of Prenatal Vitamins for Fertility
So, TRYING to conceive and the period when we are boosting fertility is different than when we are pregnant as far as the best prenatals go. This is for one reason- we can take special fertility-focused prenatal/multivitamin that contains bonus ingredients that you would avoid when pregnant. This latter kind of supplement is relatively new (last five years or so), and your OB/GYN may be unaware of its existence. For the purpose of this post, I will refer to them as:
Traditional Prenatals- Multivitamins formulated for pregnancy, with higher amounts of nutrients to support pregnancy and at least 800 mcg of folate and choline, iodine, vitamin B6, and more. An OB will generally support you in taking these before conception, throughout pregnancy, and during breastfeeding (although some brands now offer post-natal supplements!).
Fertility Multivitamins– Multivitamins that you take INSTEAD of a traditional prenatal vitamin during the TTC period, often if struggling with infertility. Because these have folate, choline, vitamin B6, Iodine, etc., you do NOT want to ALSO take a prenatal. But because they ALSO include ingredients like Vitex, Resveratrol, NAC, Melatonin, and others (differing by brand, of course), you're going to want to stop these once you confirm pregnancy. There are many fewer of these on the market, so if you are interested in these, just skip to the end of the blog with my recommendations, and come back to read about the best prenatals when you get pregnant. Just a reminder here that I am not a doctor, and you should consult with a doctor on supplements.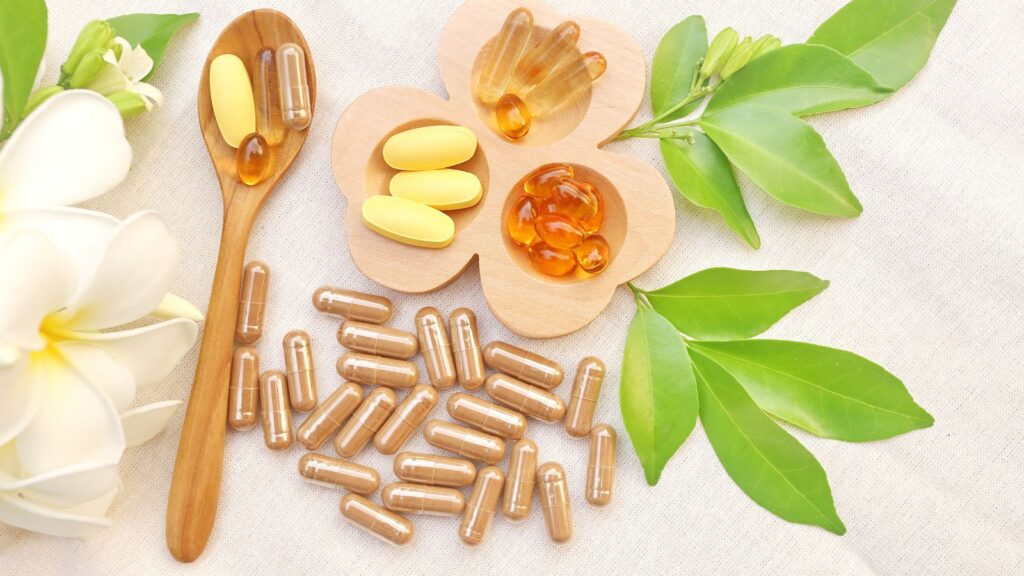 Plastics in your prenatal- avoiding phthalates in your vitamins!
Here's a big disappointment- most prenatal supplements have plasticizers at varying levels, including phthalates, and some even have bisphenol (BPA). Phthalates and BPA are of huge concern to female and male fertility, and your baby's health. You can read more about them and how to avoid them in this blog post on phthalates and fertility. I have done my best to research the amounts of plasticizers in prenatals, however, I do not have access to this data. One website does, and they aren't sharing. I have been in contact with a researcher who had access and have adjusted my rankings accordingly. You can email me with questions.
Here is the good news- taking a folic acid (folate) supplement may have a protective effect on plasticizers to protect the baby from birth defects and autism. So, you can reasonably take your prenatal vitamin, and rest assured that the folate is doing its best to cancel out the effects.
If reducing your phthalate and BPA intake is your primary concern, I would recommend choosing one of the following prenatals: MegaFood Baby & Me 2 (Amazon Link) or Garden of Life MyKind Organics 3 a Day (Amazon Link), Ritual (they test for plasticizers!!).
Of course, you should also do everything in your power to reduce your blood levels of BPA and phthalates by doing things such as:
Stop eating and drinking from plastic containers, and never microwave or put plastic in the dishwasher.
Stop eating out, and make as much of your food at home as possible. Buy whatever organic food you can afford; phthalates are often used in pesticides and other products used to treat conventional produce.
Ditch any personal care items or cleaning items with "fragrance" or "parfum" in the ingredients. I love Beautycounter for beauty products because they are vigilant about product formulation and testing- all products are safe for fertility, pregnancy, people, and the planet! This post has my favorite cleaning items. See all my favorite non-toxic items here!
Ditch your vinyl shower curtain.
Avoid dairy and limit high-fat meats; phthalates tend to accumulate in animal fat.
Don't handle receipts, and wash hands immediately afterward (this goes for all thermal paper products, including ATM receipts, airline tickets, lottery tickets, etc.).
Avoid canned food.
Every week vacuum with a HEPA-filter, and damp dust.
Wash your bedding weekly.
Consider filtering your air.
Purchase used cars that have off-gassed, or seek a low phthalate and VOC new car option (We went with the Honda Odyssey when we upgraded to a minivan because it was the lowest VOC option).
Avoid PVC flooring and carpeting.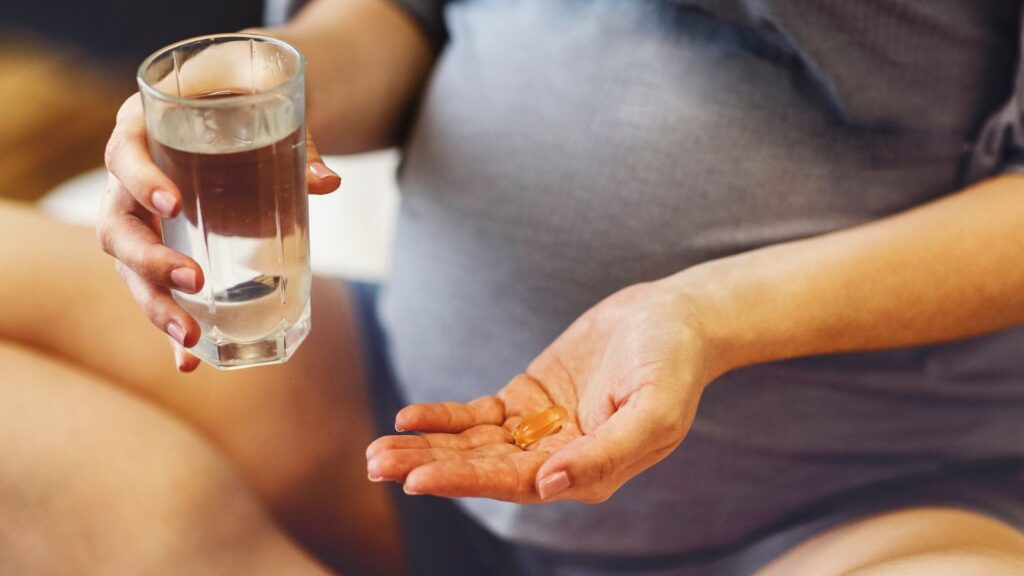 Which trimester is the most important for prenatals?
Taking prenatals is most important before you get pregnant and during the first trimester. Prenatals are super important during the baby's early development and can provide tons of helpful nutrients for TTC. When choosing from the best prenatals, you may want to take different prenatals (fertility multivitamins) for TTC than you are during the first trimester. (More on the best prenatals for trying to conceive later in this post.) That way, you can maximize the benefits and hone in on key nutrients that may not be recommended for pregnancy (such as Vitex, Resveratrol, NAC, melatonin, etc.). Make sure that you aren't taking prenatals and fertility multivitamins to prevent overdoing it on folate, choline, B6, iodine, etc.
Do Doctors Still Prescribe Prenatals?
Yes- doctors can still prescribe prenatals; however, you may want to seek out your own over-the-counter option. Staying informed about the vitamins and medications that you take is one of the best ways to make healthy, beneficial decisions for you and your baby. By conducting your own research on the best prenatals on the market, you can then decide for yourself which are the best prenatals for you based on the ingredients that they do (or don't) contain. However, once you find the option that you want to take, I would recommend consulting with your doctor before taking it!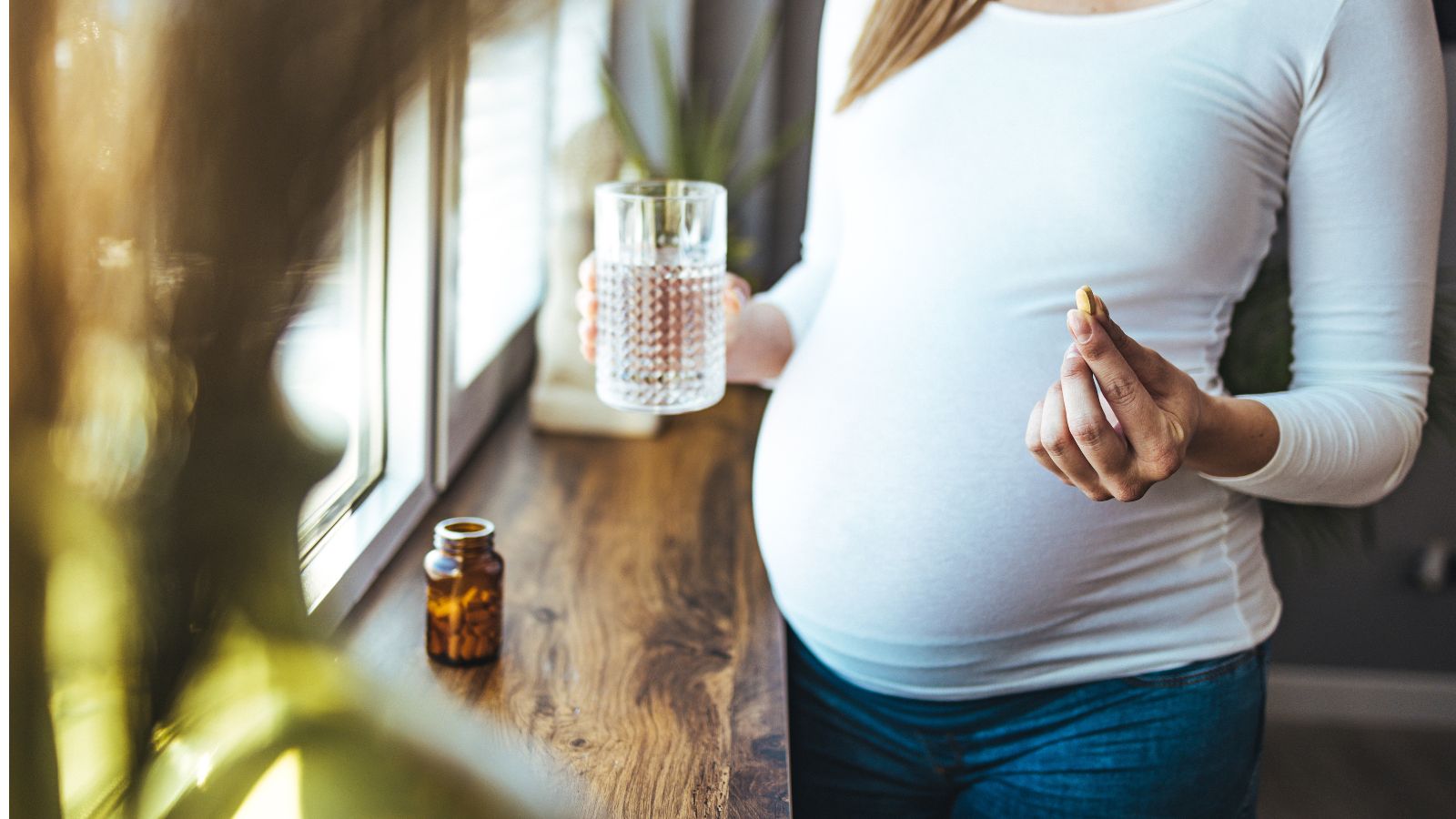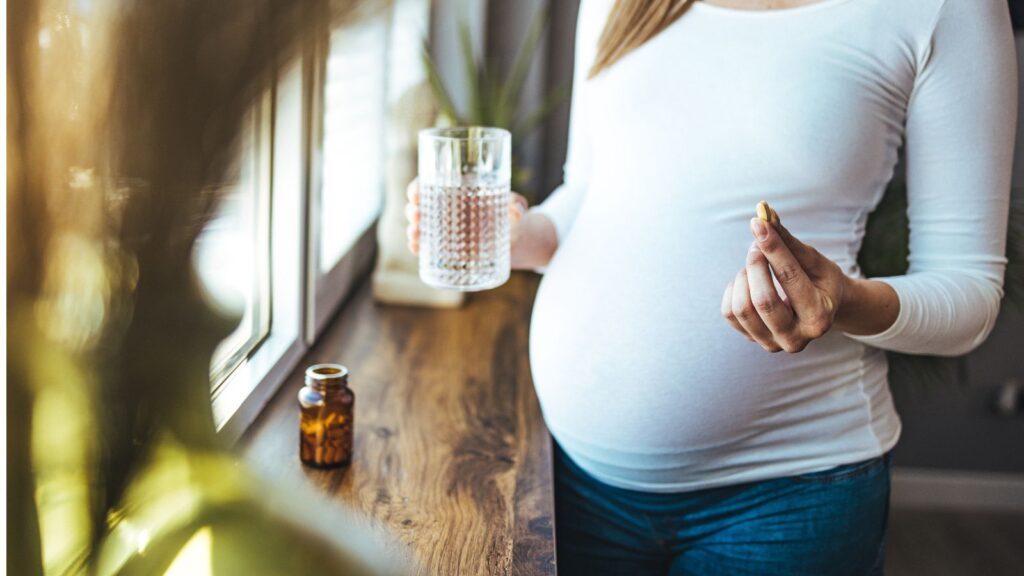 Do Prenatal Gummies Work the Same?
Prenatal gummy vitamins can be a lifesaver for morning sickness! However, if you're TTC, these won't be the best prenatals for you since the added sugar isn't ideal. For optimal health (especially if you struggle with fertility), stick with the non-gummy vitamins to maximize your chances of conception. If you're prone to morning sickness, the good news is that many of the best prenatals on this list come in capsule form instead of horse pills.
Are Whole Food Prenatals Better?
Maybe. Maybe not.
There is a giant internet debate on whether food-based vitamins are superior to synthetic vitamins. Here's the catch though- there are almost no food-based prenatals. And ones that claim they are "whole food" prenatals are usually just packaged with whole foods added to the synthetic ingredients. So, I wouldn't get hung up on this obsessively, although I certainly did in the past (so no judgment, lol).
There are some exceptions, however, like the Garden of Life MyKind Organics 3-a-day prenatal vitamin (one of the best prenatals in my opinion), which is truly made from food.
The best thing about whole foods-based prenatals is they tend to have lower amounts of plasticizers (see discussion above). The negative thing is that they have slightly higher heavy metal amounts (because they are made from FOOD, which has heavy metals). The brands I recommend are still well under California Prop 65 guidelines. Please note that I cannot, for legal reasons, cite my source here, and I apologize. You'll just have to trust me, or ignore this paragraph.
Because I don't update this blog post weekly, or even monthly, PLEASE CHECK YOUR SUPPLEMENTS and makes sure they do NOT have a Prop 65 warning on them. You don't need that amount of heavy metals in your life if pregnanct or trying to conceive.
When I started my fertility journey, I was very strict about sourcing whole foods supplements whenever I could. At this point, I feel I am older and wiser, and I am much more interested in how well your supplement WORKS, if it has what you say it has, and if it has few harmful additives, etc.
I definitely take non-whole-food-based supplements in addition to whole-food supplements.
Also, BEWARE of any company that tries to sell you a "whole-foods" vitamin but then doesn't list the actual nutrient content of the supplement. They might say things like, "Oh, we are better than organic, and because our pills are made of food, we don't list the nutrients." Um, hard pass.
All that said, Garden of Life MyKind Organics Prenatal (3 a Day) is still on my top list of best prenatals (also available on Amazon). The rest of what I would consider to be the best prenatals on the market are below!
Confused yet? Haha, we're just getting started. Maybe you're beginning to see why it took me years to write this post.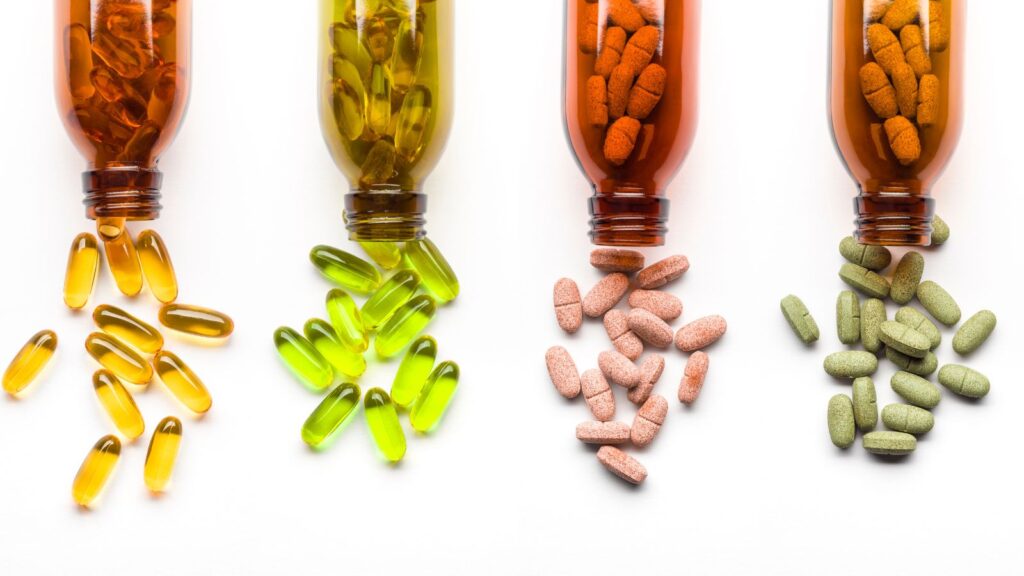 Folic Acid vs. Folate in a Prenatal Vitamin, and why you need it if trying to conceive
Here's the bottom line up front: the best prenatals will have methylfolate or natural food folate rather than synthetic folic acid, ideally at least 800 micrograms (mcg).
Why do you need folate aka folic acid when trying to conceive?
The first and foremost reason is that folic acid reduces the risk of cleft lip/palate and neural tube defects (NTDs), and/or spina bifida. The CDC urges women trying to conceive to take at least 400 mcg every day for at least one month before trying to conceive. Doctors also suggest that some women may need up to 5mg of folic acid if they are at higher risk of having neural tube defects for these reasons: diabetes, you or your partner have neural tube defect, you've already had a pregnancy with or have a family history of neural tube defect, you have epilepsy, or you are a heavy drinker.
The second reason is that evidence from a Canadian study suggests that mothers who take the recommended doses of folic acid in their first trimester were less likely to have children with autism traits. This was compounded by the finding that children who were exposed to higher levels of phthalates in pregnancy and whose mothers did NOT take the recommended amount were MORE likely to develop autism traits. This doesn't mean that phthalates cause autism, but it does suggest that folic acid may mitigate the relationship between phthalates and autistic traits.
Please note that genetics contribute to 40%-80% of autism risk, and I do not think autism is a bad thing. I'm just citing research you may be interested in.
Why methylated folate instead of folic acid for fertility and pregnancy?
There is something called an MTHFR gene mutation which is linked to mental and physical health outcomes. One complication of having an MTHFR gene mutation is that your body may not process folic acid into L-methylfolate efficiently or at all. AND, you probably don't know if you have this mutation.
I was lucky that my Reproductive Endocrinologist tested me for it after multiple early miscarriages. When I tested for a heterozygous mutation, it clued me in early to seek out methylated options and research the health issues associated with this.
If you can ask your doctor to test you for this, great. If not, there are options to pay for testing yourself, including MTHFR.com, 23&Me, and Ancestry.com. I have not used those services myself.
The long and short of it is, that around 30%-40% of the American population may have a mutation, so if you haven't tested, you may just want to assume you have it and avoid synthetic folic acid.
But, lest I not give you all the information, please know that the studies on preventing neural tube defects were done with synthetic folic acid, not methylated folate. There is no reason to assume high-quality methylated folate would not work the same, but if you test negative for the mutation, I know of no reason why you would need to avoid folic acid.
Also, be aware that having inflammatory bowel disease (IBS) or celiac disease can affect how your body absorbs folic acid, so talk to your doctor and do further research. Please forgive me for not having all the answers, I'm doing my best here!
Why take 800 mcg of folate if the CDC suggests only 400 mcg?
Most of the high-quality prenatals have 600-800 mcg of methylated folate.
Be aware that many processed foods contain synthetic folic acid, and so if you are taking it and consuming foods with folic acid, you may be getting WAY TOO MUCH. Overdosing on folic acid is a big no-no, and is not just related to higher instances of autism in kids, but also to immune dysregulation and an increase in cancer instances.
Feeling frustrated yet? Honestly, this topic of finding the best prenatals makes me bonkers- it's one of the hardest blog posts I've written! Don't panic though, we're in this together.
Here's the part that explains it- people with an MTHFR mutation are shown to do better with the active 5-methyl-THF derivative of methylfolate, and a dosage of 600-800 mcg is needed to receive the complete benefits.
So, think of it this way. No MTHFR mutation? Take 400-600 mcg of folic acid, per the CDC/FDA. Yes, for MTHFR mutation, take 600-800 mcg 5-methyl-THF ideally, or other methylated folate.
Personally, I would NOT take a prenatal vitamin with 800mcg of FOLIC ACID. Well, heck, I wouldn't take one with any, because I have an MTHFR mutation. But, I WOULD take one with 800 mcg of methylated folate.
Clear as mud? Let's move on . . .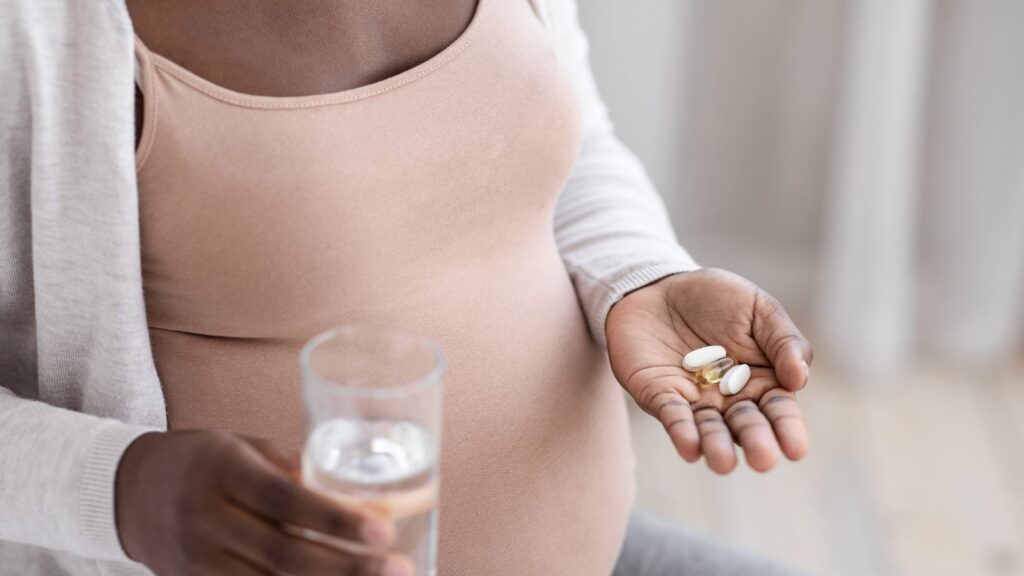 Other Key Nutrients to Look for in a Prenatal Vitamin
Choline
Choline is beneficial in your baby's brain and spinal cord development. It aids in lifelong memory function and can also help to prevent neural tube defects at birth. It's not found in all prenatal vitamins; however, it's recommended for pregnant women to take 450 mg daily. If you choose a prenatal without sufficient choline, you may want to supplement separately.
Vitamin D
Ideally, we want D3 (cholecalciferol) because supplementing with D3 is much more effective at raising Vitamin D blood levels than D2. BUT, it isn't vegan-friendly. Most vegan prenatals are going to have D2, which is plant derived. If you take a vegan prenatal vitamin (and you probably will, because most are), GET SOME SUNSHINE for your D3!
Iodine
Iodine is essential for thyroid hormone production in both pregnant women and babies. This helps with normal brain development for the baby and is super important, but isn't found in all prenatal supplements. Make sure you're purchasing a prenatal vitamin that contains iodine, or supplementing when pregnant.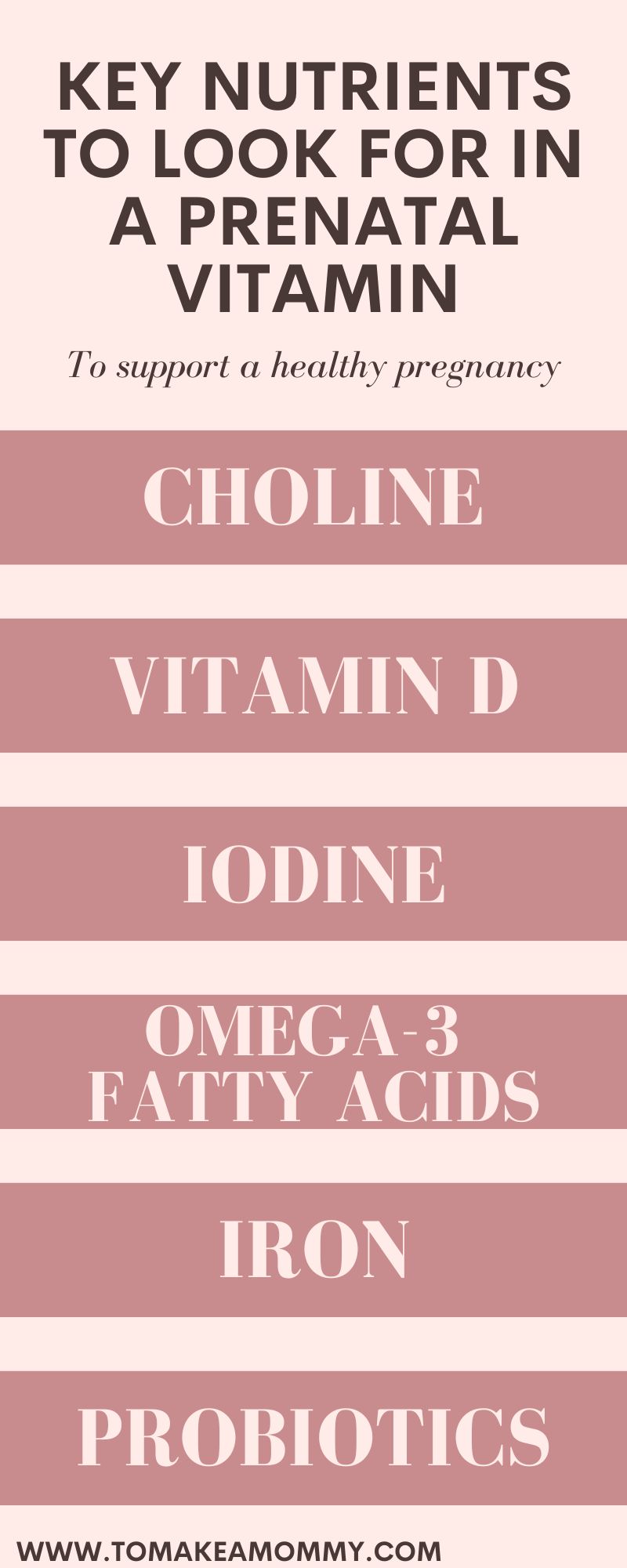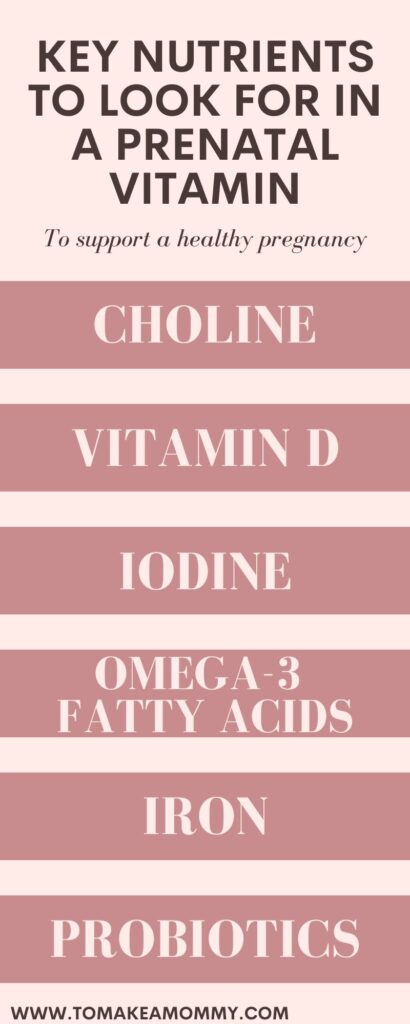 Omega-3 Fatty Acids with DHA
Omega-3 fatty acids with DHA are extremely beneficial for pregnancy. They aid in improving childhood development, fetal brain growth, increased birth weight, and decreasing the chances of preterm labor. Prenatal DHA is super important, so if your prenatal doesn't include these, make you're getting the appropriate daily amount through other supplements. I always supplemented separately for this.
Iron
During pregnancy, you're extra vulnerable to iron deficiencies. Iron is essential to the production of hemoglobin, which aids in the production of cellular energy. If your prenatal doesn't contain iron, be sure to supplement to ensure that you're getting the appropriate daily amount. This is especially important during the second two trimesters! Excessive iron can constipate you, so discuss with your doctor if you experience constipation.
Probiotics
Gut microbiomes are extremely important to overall health. During pregnancy, gut bacteria levels become altered. Choosing prenatals that include probiotics during your pregnancy can aid in regulating your gut microbiome, as well as helping to prevent infections and preterm delivery. You can check out my post on my favorite probiotic for fertility, which just happens to have been formulated to be optimal in pregnancy! Spoiler alert, it's Seed.
Avoiding Overdosing on Specific Nutrients in Vitamins
For most nutrients and vitamins, if you take too much you will just pee (or poop!) out the excess. However, there are a few that are stored instead of excreted. These are fat-soluble vitamins and include A, D, E, and K. You don't want to overdose on these! Even with the best prenatals, don't go willy-nilly adding supplements left and right without keeping track of their contents. Check in with your doctor, and don't overload your poor liver!
Dodgy Filler Ingredients to Avoid in a Prenatal Vitamin
It's bizarre what companies put in as fillers. Many prenatals include an artificial food dye (gross!), like Blue 2 or Red 40. The best prenatals on the market won't include harmful fillers and dyes- so make sure to keep a close eye on ingredient labels. As with anything that you're consuming, using, or bringing into your home- pay attention to what you're using and make sure it won't potentially harm you or your children! Research is your best friend- I have an entire post on avoiding common toxins and chemicals linked to infertility and miscarriage.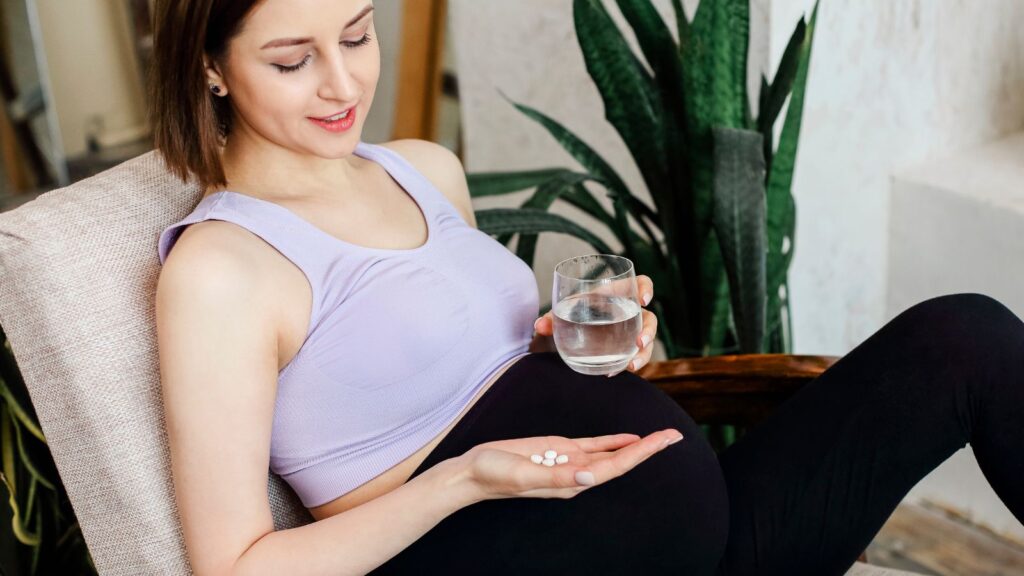 The Best Prenatals for Pregnancy and Trying to Conceive
Here is my list of the best prenatals and fertility multivitamins for pregnancy and the trying to conceive (TTC) period. I am pro/conning each one based on: how many times you have to take it per day, cost, sugar content, and issues with nutrients in the case of B12, Iron, and Folate. I'm also including what we know about the content of plasticizers (i.e. phthalates and bisphenol), heavy metals, and pesticide residue; but to be fair, I don't have access myself to the data (remember that note about how I couldn't share my source? ugh). In my opinion, these are some of the best prenatals for pregnancy and to help you get pregnant.
Unless noted in the CONS, every item on my list meets the California Prop. 65 regulations for heavy metals content, as well as meeting AAP guidelines of having at least 800 mcg methylfolate or natural food folate (instead of folic acid), 150 mcg iodine, and 200+ mcg choline. PLEASE NOTE that supplement companies may change their formulations and their sourcing, and I am NOT promising to keep on top of it all. So, always double-check ingredients, and God forbid you get a prenatal vitamin with a Prop 65 warning on it, RETURN IT.
Please see my full review on fertility supplements, as a prenatal vitamin is often insufficient for personal infertility needs.
The Best Prenatals of 2023
These are the best prenatals for pregnancy, fertility, and TTC, that you would ADD other supplements tailored to your infertility needs to. Please note that most of these do not contain DHA like the ones you buy at CVS, so you need to purchase additional DHA.
All of these prenatals are third party tested, and do not require Prop 65 warnings. They all have the good folate, and proper amounts of choline, Vitamin D, iron, etc., unless otherwise noted.
Also, just because a prenatal is not on this list does NOT mean it isn't okay. The only things that make a prenatal not okay are if they have the wrong folic acid, if the don't meet choline needs, if they have bizarre additives like food dye, or if they don't meet the nutrient requirements above!
Ovaterra Advanced Prenatal Vitamin– Y'all, this is the gold standard, and I do mean GOLD, as in you will spend all of yours on it. These are some of the best prenatals out there. Pros: The only prenatal vitamin on the market with the full recommended daily value of baby brain-building choline. Great folate, and lots of Vitamin D which is awesome. Cons: Will break the bank.
Ritual Essential Prenatal Vitamin– These vitamins contain high levels of 5-methyltetrahydrofolate, iron, choline, omega-3 DHA, iodine, and vitamin D. Pros: Comes in capsule form, relatively affordable, tested for heavy metals AND plasticizers (YAY!), and made with recycled packaging.  They are doing a truly good job of testing each batch to make sure they are pure. Cons: Comes in citrus essence or mint essence, which is achieved through a food-grade plastic tab in the bottle, scented with essential oil. This could really be a pro or con, depending on how you look at it. Seems weird.
MegaFood Baby and Me 2 (Amazon link) has one of the highest quality folates. Note that their "food based" means simply the synthetic vitamins are packaged with food, not that they are derived from food. Pros: Low in plasticizers, great amounts of l-5-methyltetrahydrofolate, iodine, and choline. Packaged with real food. MegaFood tests their supplements for pesticides and heavy metals, which is huge, and they are certified glyphosate residue free. They have a mini version that is easier to swallow. Cons: 2 large horse pills. Not grain-free (if you care, I'm not saying you have to), as it has some rice products as fillers, as well as some random yeast extracts.
Thorne Basic Prenatal Vitamin– The MTHFR-mutation folks rave about this prenatal vitamin, but those are some super high doses of B12. Might only be appropriate for those with methylation issues. Talk with your doctor if you choose this one, please. You might want to stop when you become pregnant. Or maybe your doctor will have you stay on. A functional doctor would be smart to have here. Pros: The MTHFR wellness thought leaders love it, and it's got a ton of great quality l-5-methyltetrahydrofolate. Capsules, instead of horse pills. Cons: Worry about going over daily value of B12. No choline. Although many Thorne products are NSF certified, I can't confirm that their prenatal is.
Mama Bird AM/PM Prenatal- Good amounts of vitamins, good methylfolate. Pros: 800 mcg L-Methylfolate, good Iodine and Choline. Nothing outrageous in amount. Has a basic probiotic (though you need more!), has enzymes to help you digest it, has no rice in the fillers so it's grain-free, and I think AIP-compliant. cGMP certified lab. Cons: Expensive!!!
Garden of Life myKind Organics 3 a day (also available on Amazon)- The only prenatal vitamin from Garden of Life that has enough of the required nutrients, has natural folate sourced from food, and is completely organic. This company replied to my inquiries and said that their folate is actually from lemon peel. This is what I started taking after I found out MegaFood lied about the folate in their prenatals. Pros: Actually made from food, the only one on my list that is. A good company that I trust. NSF Certified. Cons: Expensive. 3 big horse pills a day. Has a bunch of food and herbs in it so if you, for example, get a stomach ache afterward, you'll have no idea from what. Not AIP or Grain Free. No Choline which you need in pregnancy, so switch when you get pregnant!
Natalist Prenatal Daily Packets  -These individual prenatal packets have tons of high-quality nutrients in them. Pros: These have high levels of l-5-methyltetrahydrofolate, vitamin B12, iodine, and other essential nutrients, and they're third-party tested. NSF GMP Certified. Cons: These prenatals are $60, which is pretty pricey. Since these come in individual packets, I wouldn't consider them to be the most environmentally friendly option (although they are certified plastic-neutral). You also have to take five pills a day, which is kind of a lot. 
Beli Women Prenatal -These prenatal capsules are grain-free and are packed with beneficial ingredients. Pros: You only have to take three capsules a day, so they're pretty easy to incorporate into your routine. They have solid levels of l-5-methyltetrahydrofolate, choline, and B vitamins. They're third-party tested and even received the Purity Award. NSF GMP Certified. Cons: At $50, they're on the more expensive side.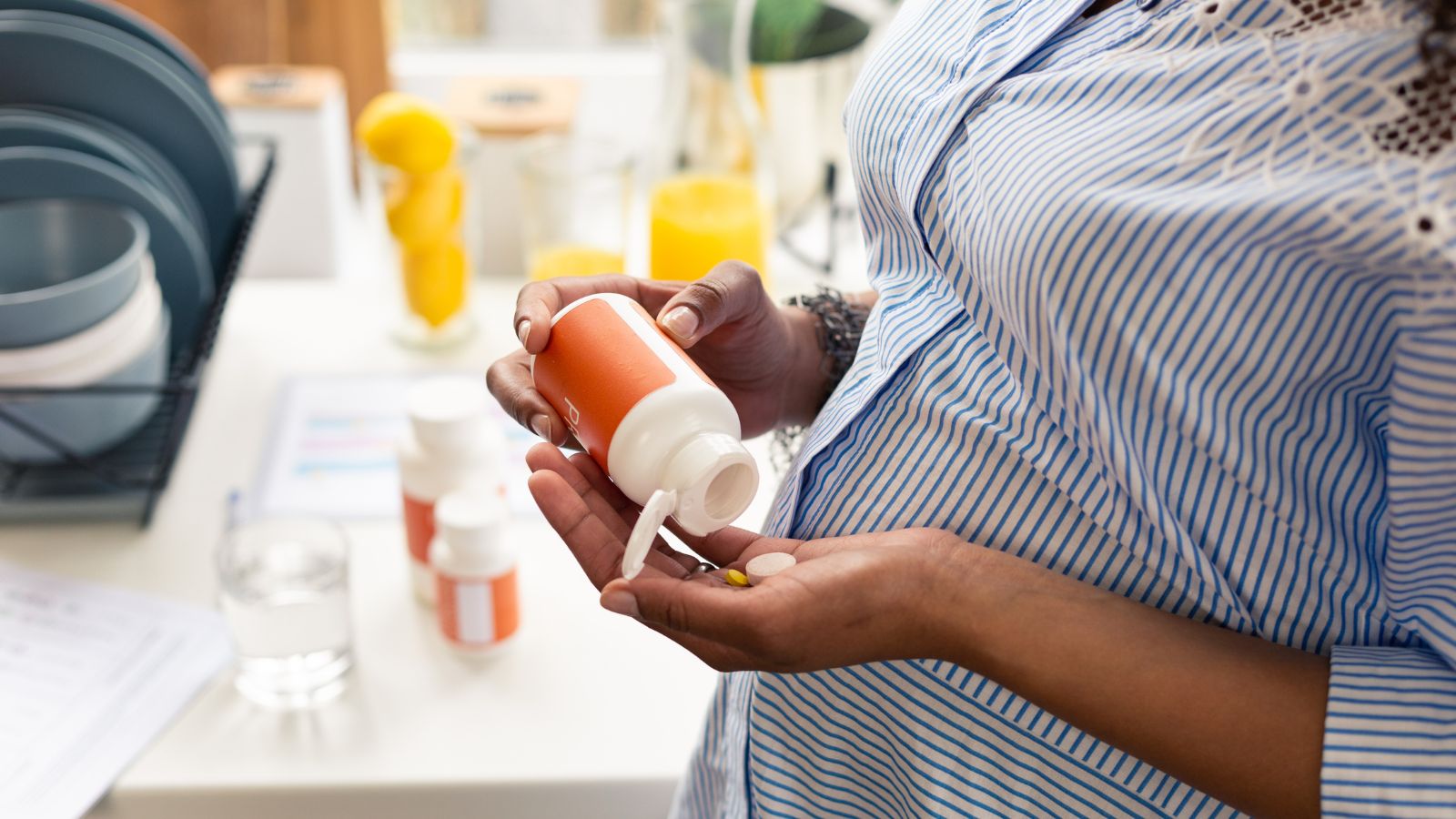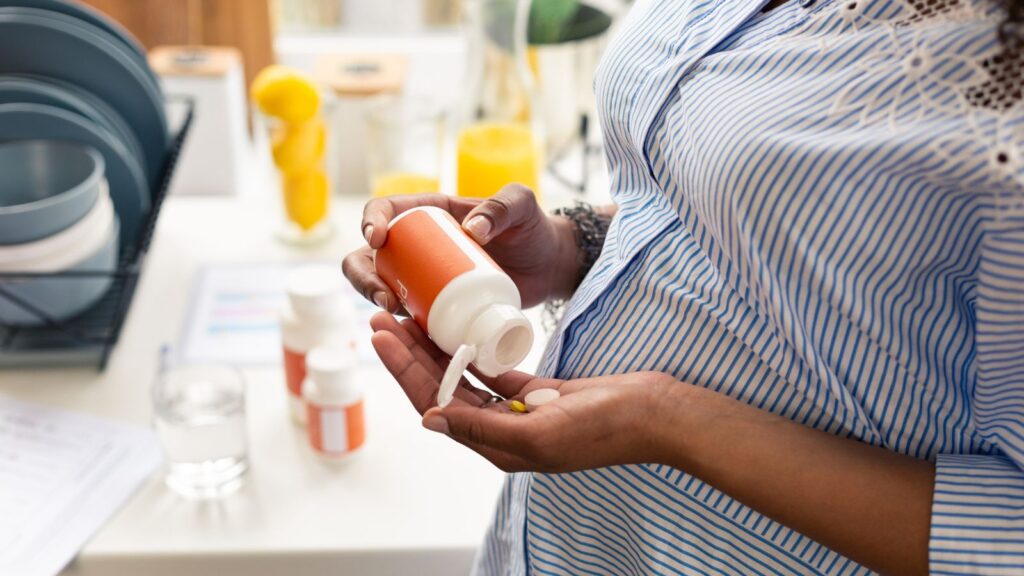 The Best Prenatals When Trying To Conceive (Fertility-Specific Multivitamins/ Prenatal Alternatives)
These are fertility multivitamins that are specifically formulated to meet the needs of women trying to conceive. You would take these INSTEAD of a prenatal vitamin. They include additional fertility-boosting nutrients, herbs, or additives that may make them unsuitable for pregnancy. Once you are pregnant, you will want to switch to one of the above. Generally, you would use these throughout your cycle, and continue to take these until a positive test.
I usually choose to buy all my supplements separately, but these are some good, clinical-grade fertility supplements that bundle many together to make your supplements more affordable and emotionally manageable. I took a prenatal and then added the other supplements as needed.
FH Pro for Women– Pros: Designed to support ovarian function and egg quality, it includes safe folate, Myo-inositol, CoQ10, Alpha-Lipoic Acid, Choline, D-Chiro-Inositol, Grape Seed Extract, trans-Reversatrol, N-Acetyl-L-Cysteine, Melatonin, and Benfotiamine. Whew! Given the Melatonin I'm not sure I would take this if trying naturally, but only with IVF or a medicated cycle. (Available on Amazon as well) Cons– Expensive. It has both CoQ10 and Melatonin, so are you supposed to take it in the morning or nighttime? Confusing.
FertilAid– Pros: A full multivitamin with plenty of good folate+ Vitex, Red Clover, PABA, Eleutherococcus, and Ginkgo Biloba. Like the one above, only with fewer items and more suitable for natural conception because of no melatonin. Cons: You still need to grab your COQ10 and other supplements per your needs. (Also available on Amazon)
Pink Stork Fertility– Pros: Designed to boost general fertility, it includes most of your usual multivitamins, including good folate, plus Vitex, CoQ10, Inositol, Choline, PABA, Shatavari, Stinging Nettle Leaf, Ashwagandha, and Black pepper extract. Cons: They don't say how much CoQ10. Weird.
Best Prenatals for MTHFR
If you have an MTHFR gene mutation, you will want to find a prenatal vitamin that includes methylated folate rather than synthetic folic acid. The active 5-methyl-THF derivative of methylfolate is best (but you can choose other methylated folate as well, as long as it's not synthetic) at 600-800 mcg. Here are some of the best prenatals for MTHFR.
Thorne Basic Prenatal Vitamin– This is a super popular option in the MTHFR-mutation community, so I wanted to include it in this list as well. Make sure to consult with a doctor before starting this one- it has super high levels of B12. Pros: The MTHFR wellness thought leaders rave about it, it comes in capsule form, and it's made with high-quality 5-methyltetrahydrofolate. Cons: Doesn't have choline, so make sure to either switch once pregnant or supplement otherwise. I worry about B12 levels, which are super high.
MegaFood Baby and Me 2 (Amazon link) This is great for MTHFR because of the high quality folates. Pros: Low in plasticizers, packaged with real food, ideal amounts of 5-methyltetrahydrofolate, iodine, and choline. MegaFood tests their supplements for pesticides and heavy metals, and they are certified glyphosate residue free. They also sell a smaller version that's easier to swallow. Cons: 2 large horse pills. Rice products as fillers mean it isn't grain-free, as well as some random yeast extracts.
Ritual Essential Prenatal Vitamin– These vitamins contain high levels of 5-methyltetrahydrofolate, which is ideal for MTHFR. They also have iron, choline, omega-3 DHA, iodine, and vitamin D. Pros: Comes in capsule form, relatively affordable, tested for heavy metals, and made with recycled packaging. They also test for plasitcizers! Yay! Cons: Comes in citrus essence or mint essence, which is achieved through a food-grade plastic tab in the bottle, scented with essential oil. This could really be a pro or con depending on how you look at it. They smell nice, but the extra plastic in my opinion is a con.
Ovaterra Advanced Prenatal Vitamin– This prenatal vitamin is high quality- and the price point reflects that. Pros: The only prenatal vitamin on the market with the full recommended daily value of choline, high in vitamin B6 and D, and high in 5-methyltetrahydrofolate. Cons: This stuff is SUPER pricey.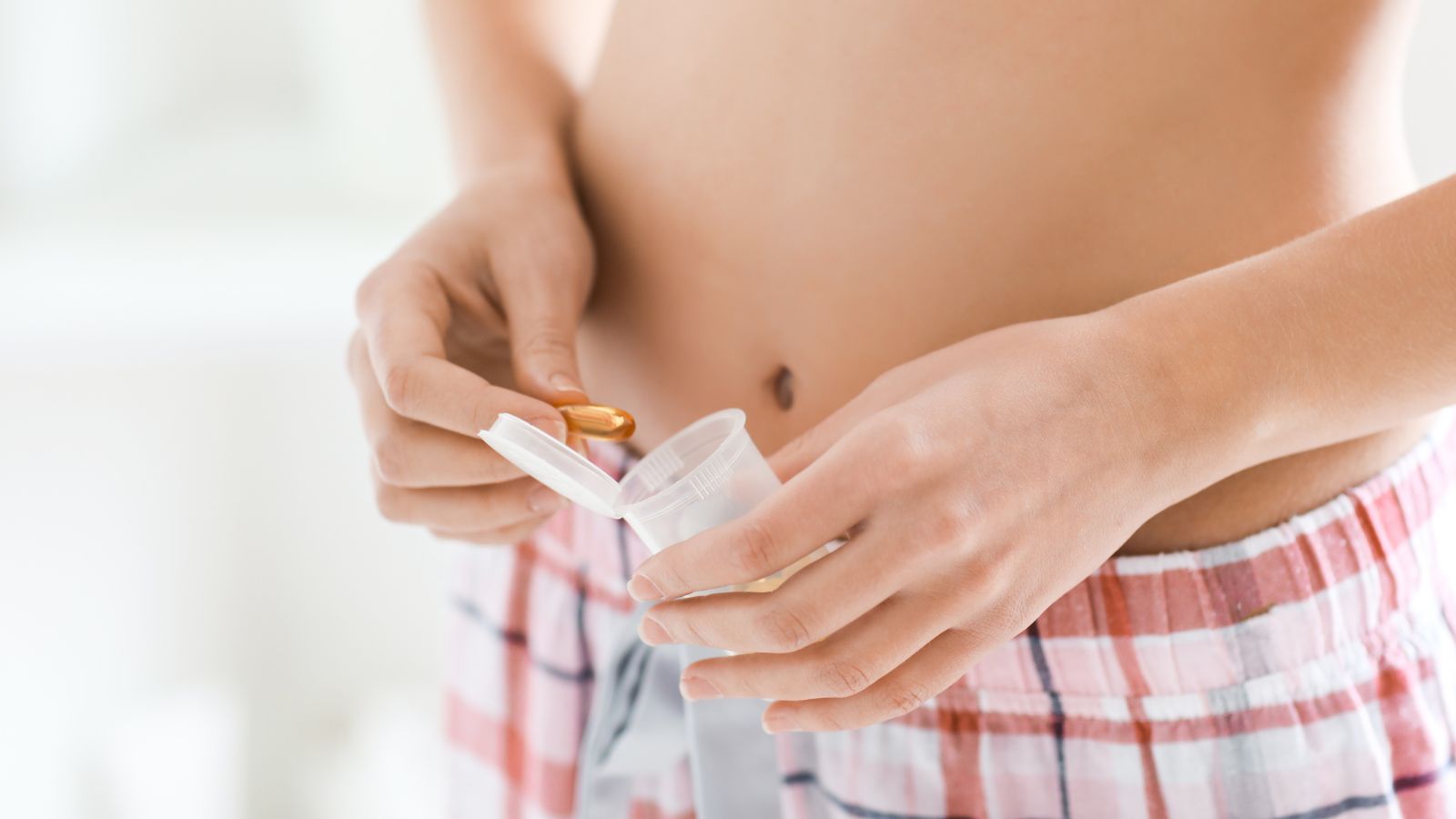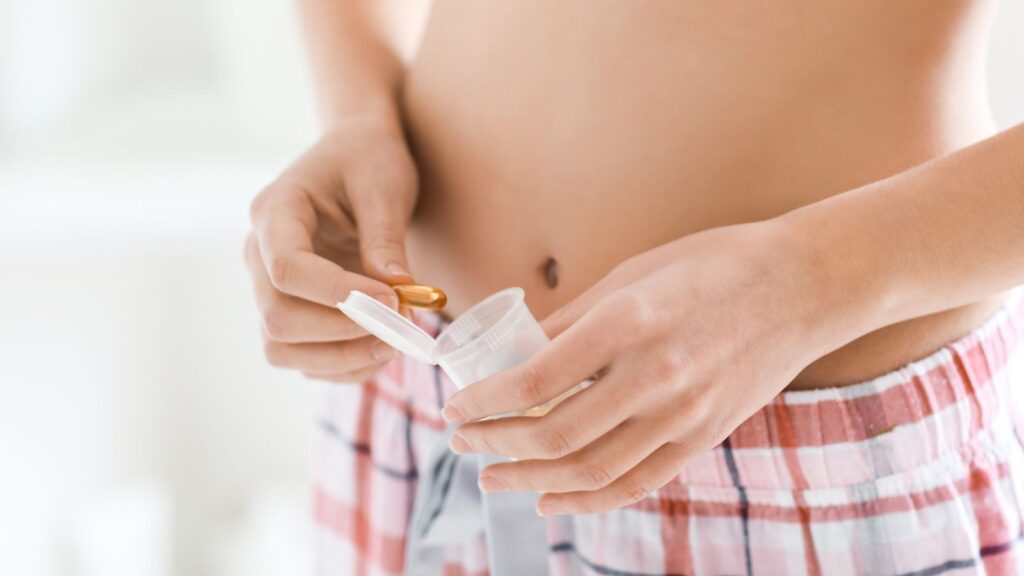 Best Prenatals for Breastfeeding aka Postnatals
During breastfeeding, it's important to continue to take dietary supplements like prenatals or postnatals to ensure you're getting the nutrients you need. It's recommended for breastfeeding women to take 600 mcg of dietary folate equivalents daily. Here are some of the best prenatals for breastfeeding.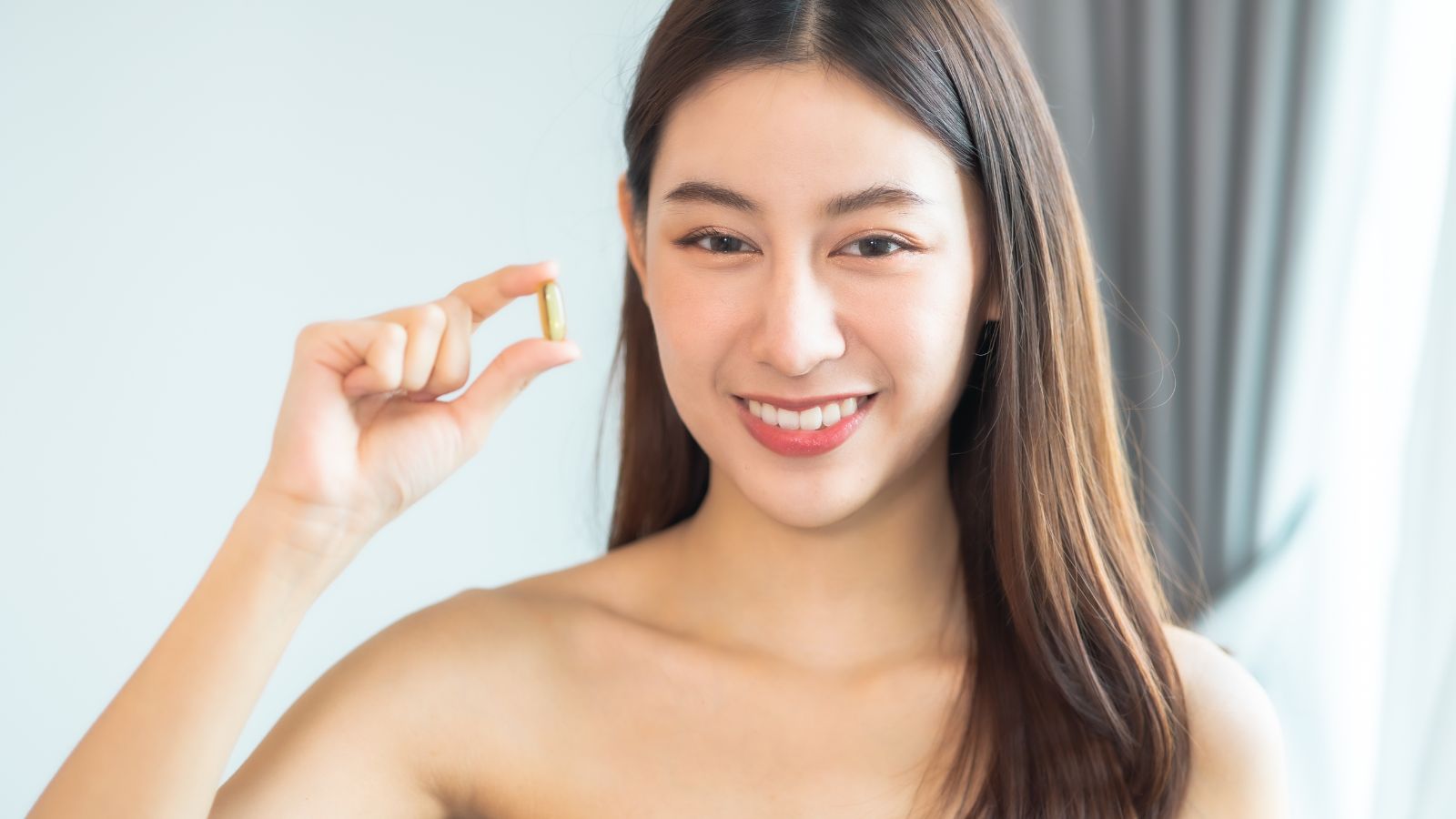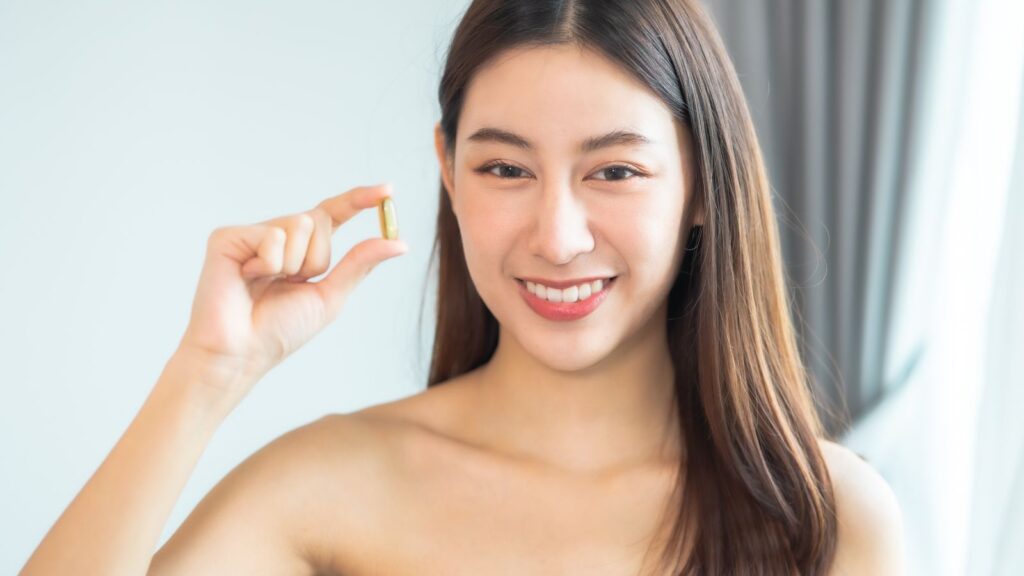 I hope that this list of best prenatals has helped narrow down the ultra-confusing prenatal vitamin market for you. With so many options available, my hope is that I helped you with this list of what are, in my opinion, some of the best prenatals out there.
Did I miss a great brand? I'd love to know. Please comment below or contact me and let me know!
I'd love to hear from you on if this post was helpful! Please leave a comment, and share this post!
As always, consult with a doctor before taking a prenatal vitamin to make sure it's the right fit for you.
✕
Want to get pregnant fast?
Love lists? Me too. Grab my 79 Things I did to transform my life and get pregnant in less than 3 months after 2 years of infertility and miscarriages! Totally free!

When Anna Rapp was struggling with infertility and recurrent early miscarriage, she was diagnosed with diminished ovarian reserve, High FSH, low AMH, low follicle count, endometriosis, and an MTHFR mutation. Despite being told donor eggs were her only solution, Anna used her graduate training in research methods and analysis to read everything she could find on fertility and egg health. Ultimately, she lowered her FSH and got pregnant naturally (twice). She blogs about how she did it and encourages her readers to take charge of their fertility journey and get happy, healthy, and pregnant!