Trying to find pregnancy-safe skincare? Me too! I've dived deep into the research to find you clean beauty brands that are pregnancy-safe and as non-toxic and high performing as possible.
Clean Skincare Brands When Pregnant or Trying to Conceive
When I was trying to conceive and struggling with low egg-quality and repeated early miscarriage, I discovered just HOW many dangerous toxins and chemicals were in products I was using, including traditional skin care products and makeup. Replacing my everyday products was one of the many lifestyle changes I made to get pregnant. I threw away everything, went to Whole Foods, and bought the most affordable stuff I could find that seemed clean- mostly Avalon Organics skincare and Mineral Fusion. Some of it worked okay, but some of it didn't work too well.
Every time I went to Whole Foods, I'd buy another product. I ended up spending hundreds of dollars trying to find a clean, non-toxic skincare routine that worked! Eventually I landed on a stable non-toxic beauty routine that I love, and I stopped trying random brands from the store. Check out all my posts on non-toxic beauty and non-toxic living for fertility!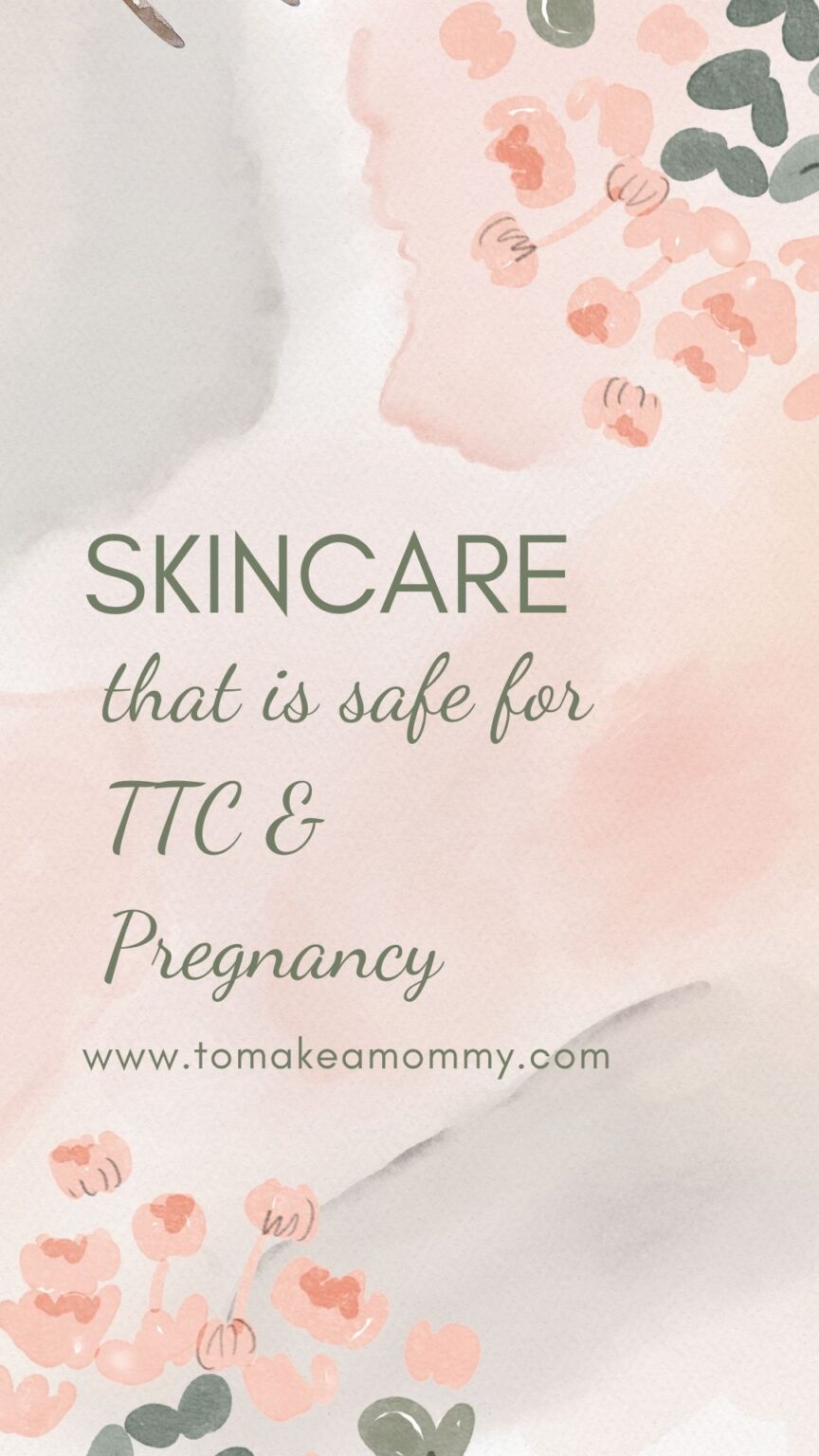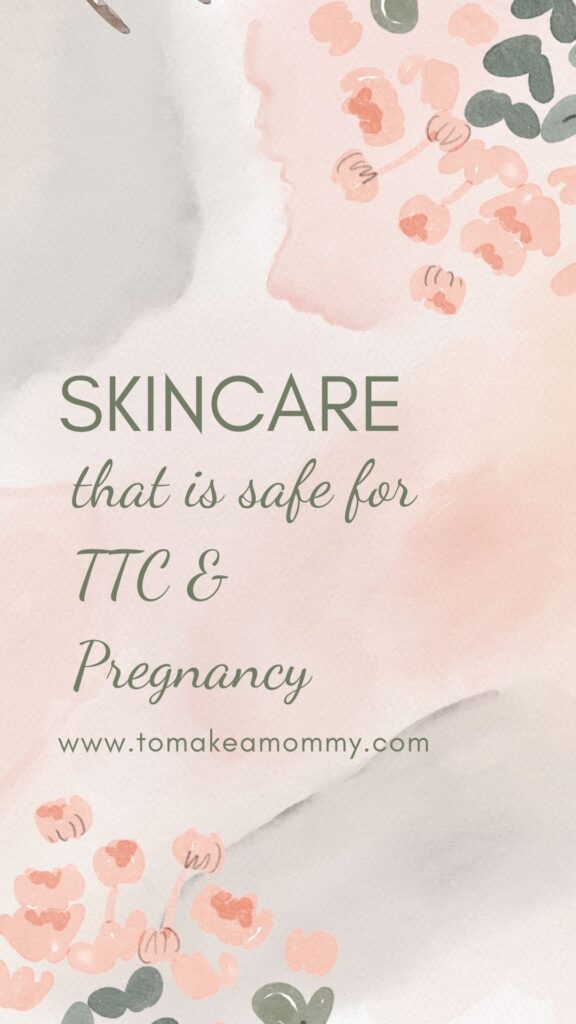 When I first started changing my products, I was trying to stay away from the big-bad ingredients like phthalates found in fragrances, and parabens used in preservatives. If you haven't already read the book It Starts with the Egg, grab it now! It leads you through the science of how toxins, especially BPA and phthalates, have such a detrimental impact on egg health and our ability to sustain a healthy pregnancy. Also, grab my quick downloadable checklist for the WORST toxins you MUST avoid when trying to conceive or pregnant!
BPA and phthalates are directly related to infertility (read more on that here). I would also recommend avoiding these toxins while trying to conceive.
Trying to shop in a maze of "clean products"- and having to guess if they're actually clean- is time-consuming and expensive. Today, I'm sharing a list of my favorite non-toxic skincare, along with some other safe options that score low on the EWG scale.
Non-Toxic Skincare When Trying to Conceive
Here is the fabulous news. There are a TON of fertility-safe and pregnancy-safe skincare options. YAY!! There are also quite a bit of fertility and pregnancy-safe makeup brands. AND there are plenty of nontoxic skincare options for everyone!
How are you to figure out if a product is safe or not? AND how are you to avoid spending thousands of dollars trying product after product to see if it actually works?
Let's start with the basics.
Skincare Ingredients to Avoid When TTC or Pregnant
Here is what skincare ingredients you need to avoid FOR SURE if you are trying to conceive, balance your hormones, or if you're pregnant.
Retinoids
Retinoids are a type of vitamin A derivative that are commonly used in skincare products to treat acne and wrinkles. However, high doses of retinoids can be toxic to developing fetuses and have been linked to birth defects, miscarriages, and developmental disabilities. If you're trying to conceive, I'd avoid them in case you end up pregnant! If you aren't trying to conceive or pregnant, there are ways to use retinoids safely, including using them only at night and not in the sunshine.
Parabens
Parabens are a class of preservatives commonly used in skincare products to prevent the growth of bacteria and fungi. They act as endocrine disruptors and have been linked to diminished ovarian reserve. (In other words… they age your eggs.) They include ingredients like methylparaben, ethylparaben, propylparaben, or butylparaben (anything ending in -paraben). Parabens mimic your estrogen, disrupting your hormone function and potentially affecting your fertility. There are also links to breast cancer and tumors, weight gain, abnormal fetal development, and depression. Parabens are likely unsafe for everyone.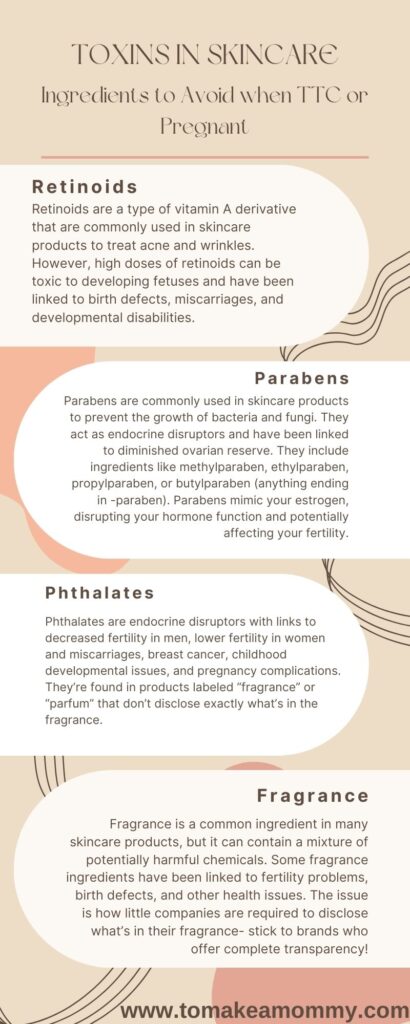 Phthalates
Phthalates are endocrine disruptors with links to decreased fertility in men, lower fertility in women and miscarriages, breast cancer, childhood developmental issues, and pregnancy complications. They're found in products labeled "fragrance" or "parfum" that don't disclose exactly what's in the fragrance. (More on phthalates and why you should avoid them here.) Phthalates are unsafe for everyone.
Fragrance
Fragrance is a common ingredient in many skincare products, but it can contain a mixture of potentially harmful chemicals. Some fragrance ingredients have been linked to fertility problems, birth defects, and other health issues. The issue is how little companies are required to disclose what's in their fragrance- stick to brands who offer complete transparency! Click here to read more about how perfume can affect fertility.
Toxic Skincare Ingredients EVERYONE Should Avoid
Beyond hormone health, fertility, and pregnancy, many common skincare ingredients are NOT safe for human use, whether you are trying to conceive or not! You'd be surprised at how popular some of these ingredients are, despite the known risks associated with our health:
Hydroquinone
Hydroquinone is a skin-lightening ingredient that is commonly used in skincare products to treat hyperpigmentation. However, it has been linked to several health risks, including cancer and organ toxicity. Hydroquinone is banned or restricted for use in many countries, including the EU, Japan, and Australia.
Formaldehyde
Formaldehyde is a known carcinogen that is sometimes used as a preservative in skincare products. Exposure to formaldehyde may harm fertility and increase the risk of miscarriage. Try to also avoid formaldehyde-releasers (i.e. quaternium-15, DMDM hydantoin, imidazolidinyl urea, diazolidinyl urea, polyoxymethylene urea, sodium hydroxymethylglycinate, or bromopol).
Coal Tar
Coal tar is a byproduct of coal processing that is sometimes used in skincare products to treat psoriasis and other skin conditions. It has been linked to several health risks, including cancer and organ toxicity.
Triclosan
Triclosan is an antibacterial agent that is commonly used in skincare and personal care products, such as soaps and toothpaste. It can cause hormone disruption, antibiotic resistance, and other health issues.
Polyethylene Glycol (PEG compounds)
Used in many cream formulas, it uses ethylene oxide in production and can be contaminated with 1,4-dioxane, which is carcinogenic.
Butylated Hydroxytoluene (BHT)
Used as a preservative, BHT is an endocrine disruptor and can negatively impact testosterone levels and sperm quality. BHT is also linked to enlargements in the liver, renal dysfunction, inflammatory effects in the lungs, and decreased potassium levels.
Methylisothiazolinone and Methylcholoroisothiazolinone
Both of these are used as preservatives and are known to be irritants and cause skin allergies. These are also potentially carcinogenic and linked to neurotoxicity.
Trifluoroacetyl Tripeptide 2
Commonly used in skincare, this ingredient is linked with developmental and reproductive toxicity. It's also potentially an endocrine disruptor and carcinogenic.
How to Find Fertility-Safe and Pregnancy-Safe Skincare Products
There are so many skincare brands that offer safe, high-quality products without putting you or your hormones in danger. Parabens, phthalates, retinol, and fragrance are common offenders, but many other ingredients can be considered dangerous as well. The easiest way to find safe skincare is by searching EWG's Skin Deep database. If looking at ingredients is to overwhelming for you, try to stick with products that are either EWG verified, or score a 1 or 2 on the Skin Deep scale. If you are up to it, start studying ingredients, and click the links in EWG to learn more about them.
I love using EWG because of how informative it is. They list the score and what potential risks every single ingredient comes with, so you can decide for yourself if it's something you're willing to add to your routine. Staying informed about what you're using is the best way to protect your hormone health, and EWG allows you to stay in the know as a consumer!
Limitations with the EWG Skin Deep Database
Please note that the EWG Skin Deep Database is not perfect. At times an ingredient may be classified incorrectly, or scored differently with different brands. Some ingredients are safe at low levels, but nonetheless receive a higher score. Oftentimes, a a very clean, non-toxic skincare product can receive a bad score on the EWG because of something like a citrus essential oil. Grapefruit Extract used to receive a score of 6, but now, I believe its a 3 or 4. I would not hesitate to use a product with Grapefruit Extract. Please use your own common sense, and go beyond the initial ratings. If you are avoiding all the ingredients I warn about in this post, then you are doing very well indeed.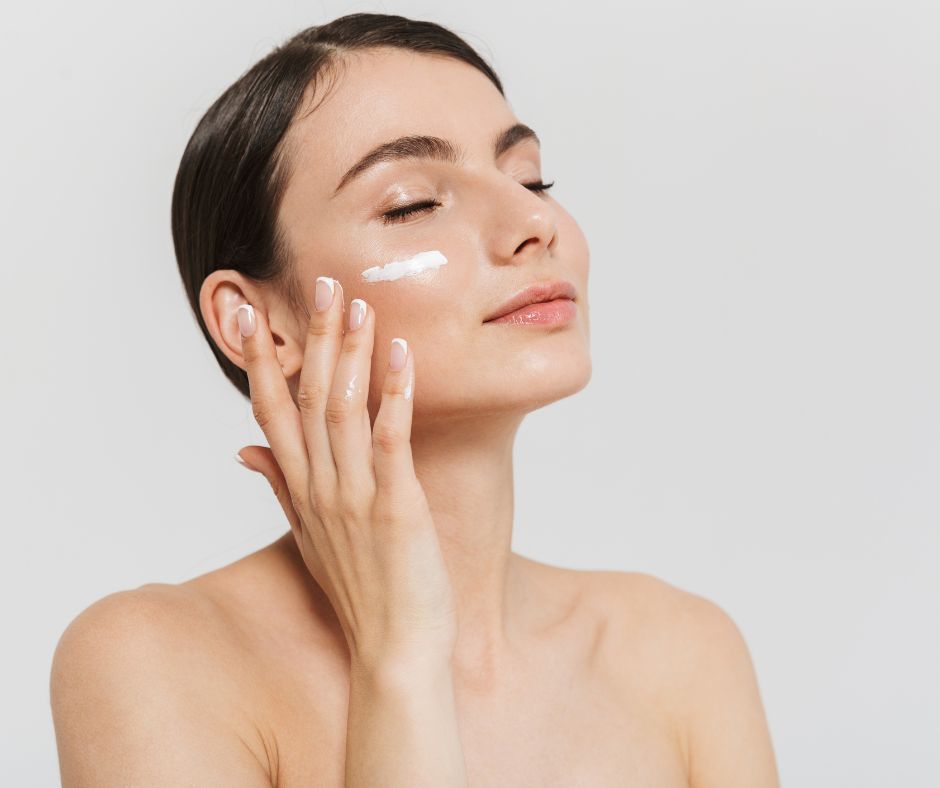 Salicylic Acid- Is it Safe for fertility and pregnancy?
Salicylic acid has been approved for fertility and pregnancy by the American College of Obstetrics and Gynecologists for topical use only in pregnancy in products with under 2% concentration. Doctors advise staying away from concentrations over 15% when pregnant, although there is no evidence of it penetrating the skin and getting into the blood. This conservative guide gives some more great information when deciding which products are right for you.
A Quick Note on Preservatives and Safety
Any water-based product needs some preservatives to prevent potentially harmful microbial growth. Skipping preservatives in oil-based products is okay, but then you need to keep an eye out for rancidity to be safe. With water-based cosmetics, skipping preservatives can be potentially dangerous. The growth of bacteria poses a threat to your health, especially for compromised immune systems and babies.
Even EWG-verified products typically have sodium benzoate or potassium sorbate, and many have phenoxyethanol. I think this is totally okay as long as levels are controlled. I look for a trustworthy company that keeps the preservative levels as low as possible. I also avoid these preservatives- any -paraben, methylisothiazolinone, methylchloroisothiazolinone, and any formaldehyde-releasers (i.e. quaternium-15, DMDM hydantoin, imidazolidinyl urea, diazolidinyl urea, polyoxymethylene urea, sodium hydroxymethylglycinate, or bromopol).
Is Phenoxyethanol safe for pregnancy?
Phenoxyethanol is a good, safe, broad-spectrum preservative that is used instead of the dangerous parabens. There are no known hormonal effects, and the ingredient is used in Europe where they have very stringent regulations. However, there are some other concerns with phenoxyethanol, which is why some of the non-toxic companies that use it (including Beautycounter) are actively swapping it out for other preservatives like sodium benzoate.
Phenoxyethanol is unsafe in nipple cream for a breastfeeding baby, and it's not safe for people who are allergic to the ingredient. There are also some concerns that production workers making phenoxyethanol might be exposed to a carcinogen that results from the process. Never use a product with Phenoxyethanol in it if you have a known allergy to it. I personally use several products with phenoxyethanol and am grateful for the preservation it provides, but am happy that many non-toxic companies that still use it are switching to sodium benzoate.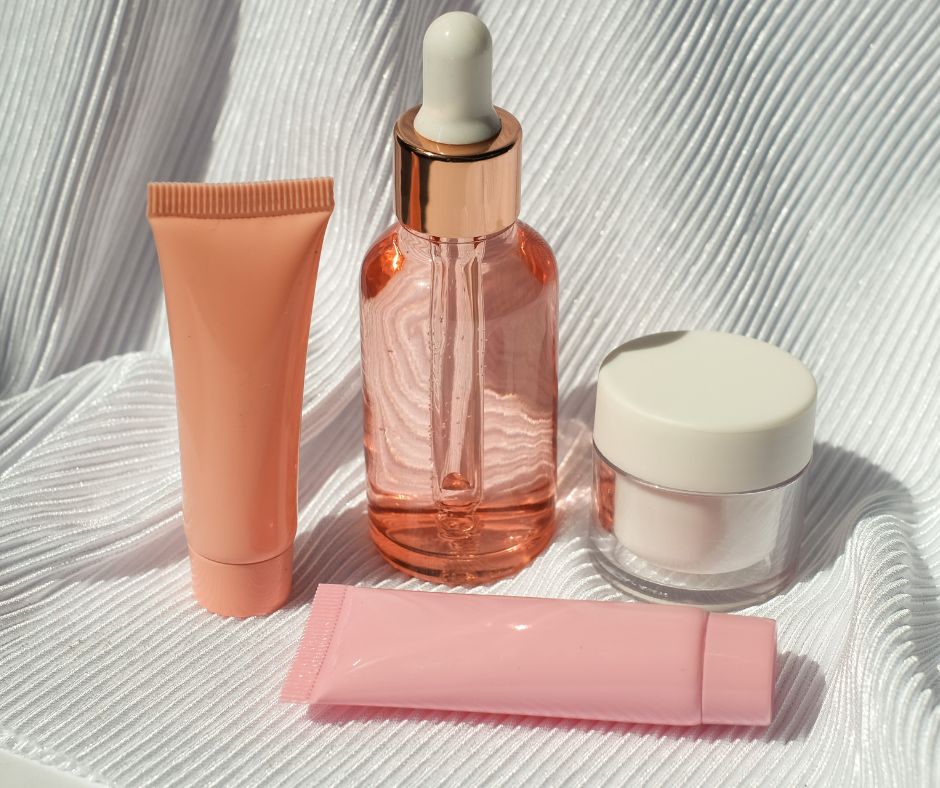 This post most definitely has affiliate links in it. If you decide to buy something I recommend, please consider clicking through one of my links to help support this blog and my family! This is how I am able to stay home with my children and blog freely without charging for courses, coaching, or membership, etc.. Thank you!
My Favorite Fertility and Pregnancy Safe Skincare Brands
1- Beautycounter
Beautycounter is my top choice because of their blend of performance + safety. Every single product Beautycounter makes is pregnancy-safe. During product formulation, Beautycounter identifies the highest performing product on the market and then asks, "How can we make something similar that is safe for people and the planet?" This means their products are much higher performing than other non-toxic lines, because they start with performance, versus, for example, essential oils, or organic ingredients.
Beautycounter is also dedicated to safety, and every single product is safe for pregnancy and breastfeeding. They rigorously screen ingredients against 23 safety endpoints, including developmental toxicity and carcinogenicity, and ban over 2,800 toxic and potentially dangerous ingredients (check out their Never List). They conduct extensive screening and testing of ingredients for contaminants such as heavy metals and phthalates.
Additionally, Beautycounter is a certified B-Corporation working to protect the planet and people, and paying staff to lobby in Washington D.C. for greater regulation of its OWN industry.
Beautycounter is also leading efforts to responsibly source raw materials, and is the first beauty brand to conducted in-person audits of all of our mica suppliers to require legal mining (a.k.a no child labor) and transparency. Their vanilla is ECOCERT-organic certified, and they partner with women-owned supplier who partners with cooperatives in Madagascar. All Palm Oil is certified Sustainable as well.
Beautycounter is also committed to sustainable packaging, and limiting their environmental footprint. By 2025, 100% of their packaging will be recycled, recyclable, refillable, reused, or compostable. They are registered with the Science Based Targets Initiative (SBTi) on their goals to reach a net-zero greenhouse gas emissions across their value chain.
Also, Beautycounter embraces women of all colors and sizes. Their website is never white-washed. They are also dedicated to working towards Equity in Safer Beauty for Black, Indigenous, and People of Color (BIPOC), and have held congressional briefings on the top in the past few years.
When we spend our money, we are voting with our dollars. And, I like to vote for Beautycounter.
I started swapping over to Beautycounter products in 2017, and I joined as a consultant in 2018, and I've LOVED adding this business to my blog. Because I am so familiar with their product line, I am happy to answer your questions or help you pick products that will be helpful. Take my skincare quiz to get personalized results direct from me, and check out the products I use and love everyday!
Beautycounter is my top recommendation for high-performing, non-toxic skincare. To make it more affordable, join my Non-Toxic Beauty Newsletter and Facebook group where I share all the sales, deals, and ways to save money with Beautycounter! Below I've listed a few more non-toxic skincare brands that I would recommend.

Is Beautycounter Safe for Fertility and Pregnancy?
YES! All Beautycounter products are specifically formulated to be safe in pregnancy and breastfeeding. Their products are so good and so clean! I love that the entire brand is dedicated to clean formulas, so I don't have to worry about accidentally picking up a toxic product.
ALL of Beautycounter's products are safe for fertility and pregnancy, and all salicylic acid used in their products is always under 2% concentration. So you can shop without worrying!
2. Crunchi
Crunchi is another fabulous choice, and I love their cleansing bars especially. Crunchi not only uses safe ingredients, but they test all their products for common contaminants such as heavy metals and PFAS. Crunchi is also dedicated to low/zero waste packaging which I really appreciate! Crunchi has no phenoxyethanol which makes it a great choice for those who have allergies or concerns. Their price point is also a bit below Beautycounter's, which is fabulous.
All of Crunchi's products are safe for trying to conceive, pregnancy, and breastfeeding.
3. Pure Haven
Pure Haven is a super dedicated non-toxic brand! All of their products are pregnancy-safe and fertility safe. See my full review of Pure Haven products here!
4. Annmarie Skincare
If you're into wildcrafted herbs an gemstone-infused oils, Annmarie Skincare is the right one for you! I adore their process which includes slowly infusing oils with organic herbs and the magical energy of gemstones to deliver truly lux and clean skincare.
The Best Non-Toxic Skincare Brands for Fertility and Pregnancy
Beautycounter– My favorite skincare brand. I almost exclusively use the Countertime Line for my ahem, aging skin, and I love it! The Tetrapeptide Supreme Cream and the Ultra Renewal Eye Cream are my two favorite products.
Pure Haven: A great non-toxic company that has cleaning, home, baby, and beauty products!
Crunchi– I love their sensitive skin cleansing bar, and their dedication to low/zero waste packaging.
Annmarie Skin Care – Organic & Wildcrafted ingredients
Andalou – I think their 1000 Roses line is just heavenly
Blissoma– Lovely products! They have a great mild rice facial cleanser, for a gentle physical exfoliating product.
Ecco Bella– Lovely non-toxic perfumes also!
C'est Moi (they make great non-toxic skincare for sensitive skin!)
Drunk Elephant
Lemongrass Spa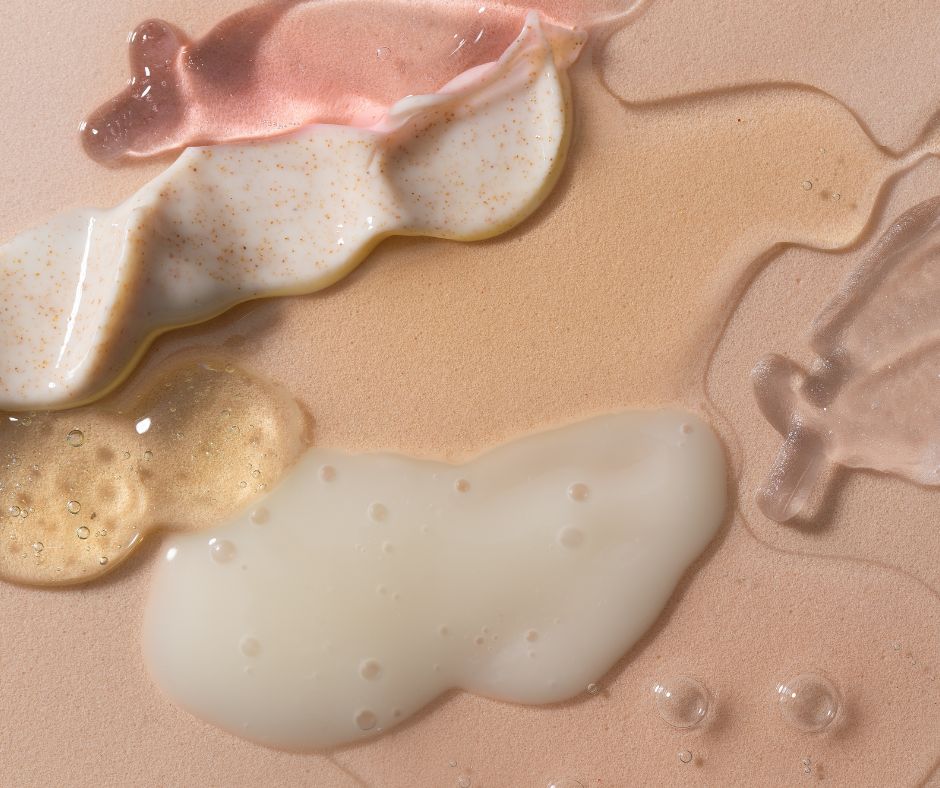 Questionable Popular Skincare Brands
Versed Skincare- Many Versed products are EWG verified/got low hazard EWG scores, but some of their products use retinyl palmitate, PEGs, and other moderately hazardous ingredients.
Rhode Skincare- Most of their brand seems to fall low on the EWG scale, but some of their lip peptides include fragrance and PEGs. You may want to look deeper into the brand before buying.
Dr. Hauschka- Although Dr. Hauschka uses no mineral oils, PEGs, or synthetic preservatives, they still use unidentified fragrances in their products. Products without fragrance should be okay.
Olay- Some of Olay's products are EWG verified (like the Olay Regenerist Brightening + Vitamin C Hydrating Moisturizer). However, a few of their formulas use parabens, unidentified fragrances, retinyl propionate, BHT, and methylisothiazolinone. I'd judge on a product-by-product basis with them!
Alba Botanica Skincare- A few of their products are low-scoring on the EWG scale, but many include retinyl palmitate and fragrances. If you avoid those ones it would be alright.
Burts Bees- Most Burts Bees products are clean, but there are unidentified fragrances in a few of their formulas. As long as there aren't unidentified fragrances, I would use them.
Young Living- Okay if you avoid the products with reinyl palmitate
Trash these Toxic Skincare Brands for Better Hormone Health
Tarte- Although some of their products fall low on the EWG scale, many of their skincare products include fragrances, PEGs, and trifluoroacetyl tripeptide 2.
Tula- Uses PEGs, retinyl palmitate, fragrances, and methylisothiazolinone.
Cetaphil- Uses PEGs, parabens, and retinyl palmitate.
Clinique- Generally paraben-free, but a few products include parabens, fragrances, BHT, and PEGs.
Neutrogena- Uses fragrance, PEGs, parabens, BHT, and teflon (linked with developmental/reproductive toxicity).
Arbonne- Uses PEGs, and fragrance without disclosing ingredients.
Rodan & Fields- Contains ethoxylated ingredients and fragrance, and the dodgy sunscreens like avobenzone, homosalate, octisalate, and octocrylene.
Melaleauca- Contains ethoxylated ingredients and fragrance
Aveeno- watch out for undisclosed fragrance, ethoxylated ingredients, and oxybenzone
CeraVe- parabens, ethoxylated ingredients
Cetaphil- petroleum, ethoxylated ingredients, questionable preservatives
Olay- Undisclosed fragrance and ethoxylated ingredients
What's your go-to skincare brand? Have you tried any of these options?
Sign up for my Non-Toxic Beauty Newsletter and join my Facebook group Non-Toxic Beauty with Anna Rapp to learn more about my favorite clean beauty products!
Want more posts on products that are safe for TTC & Pregnancy?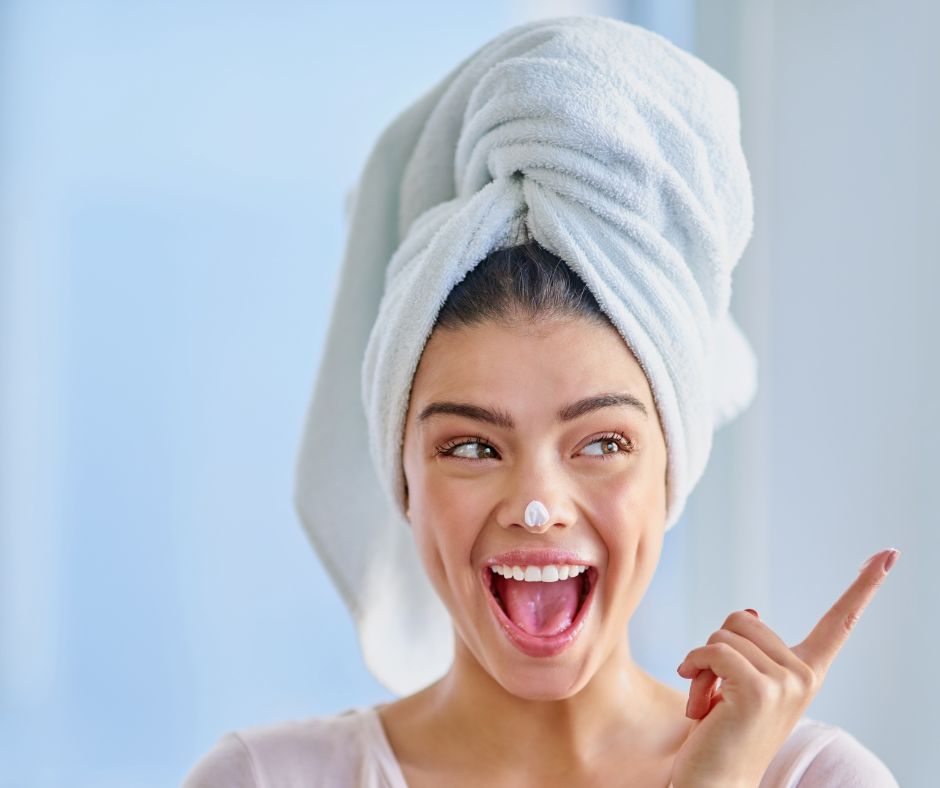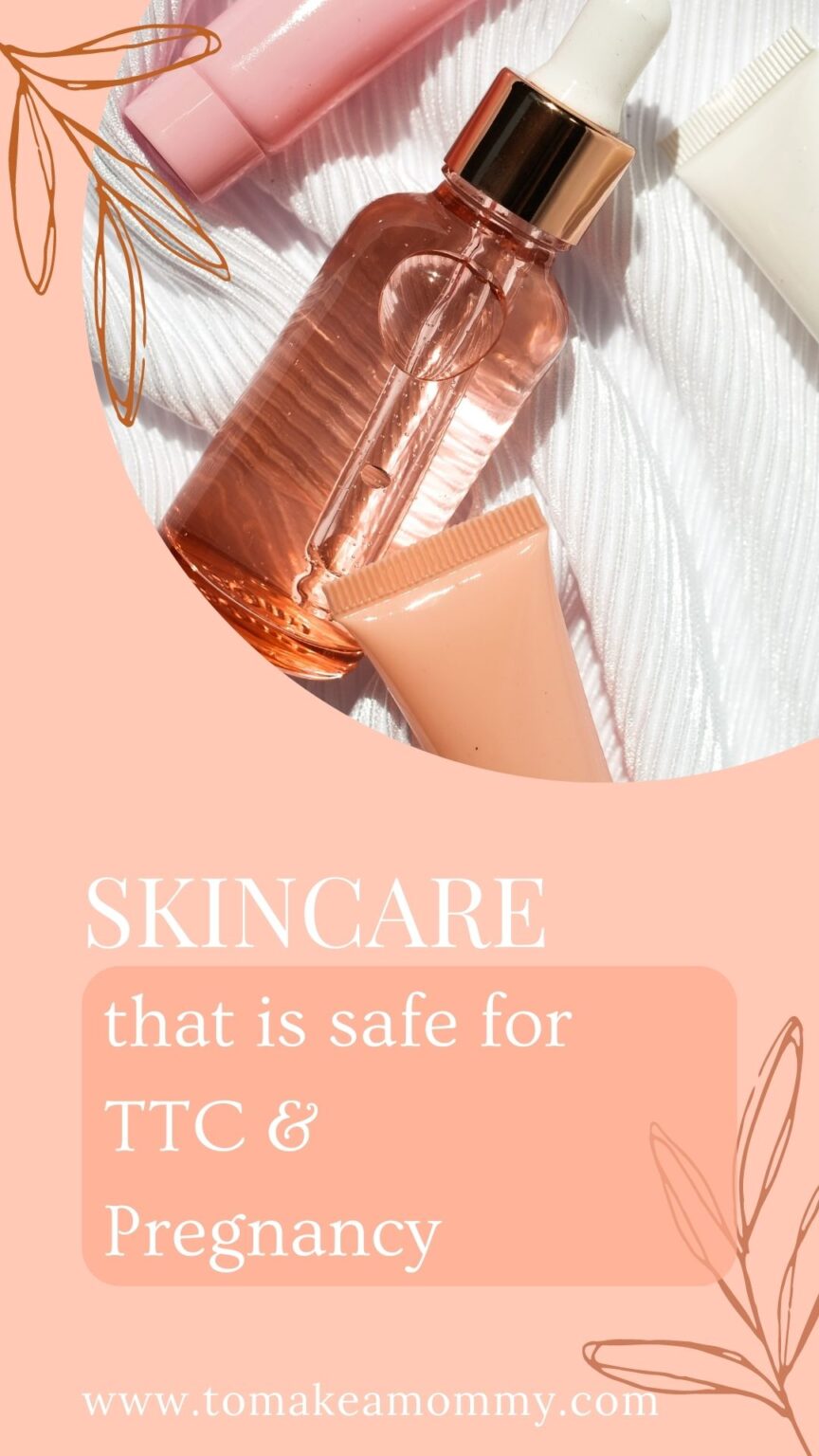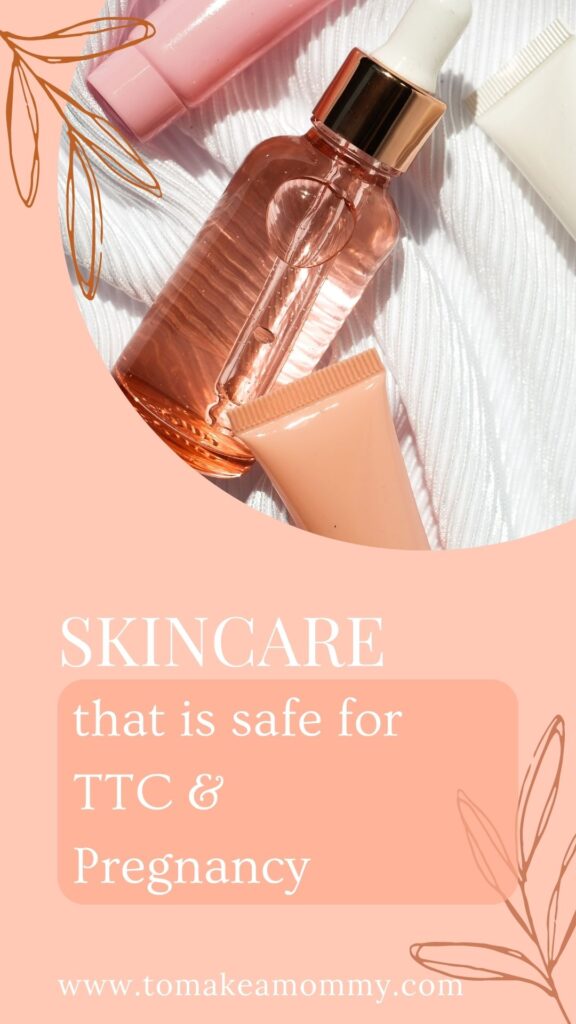 When Anna Rapp was struggling with infertility and recurrent early miscarriage, she was diagnosed with diminished ovarian reserve, High FSH, low AMH, low follicle count, endometriosis, and an MTHFR mutation. Despite being told donor eggs were her only solution, Anna used her graduate training in research methods and analysis to read everything she could find on fertility and egg health. Ultimately, she lowered her FSH and got pregnant naturally (twice). She blogs about how she did it and encourages her readers to take charge of their fertility journey and get happy, healthy, and pregnant!