One of the quickest and easiest switches you can make to boost your chances of getting pregnant when trying to conceive is replacing your old toxic hair care products with good, clean, non-toxic, or organic, alternatives.
This is especially important if struggling with infertility or going through IUI or IVF. Luckily, the market is awash (get the pun? heh heh) in nice fertility-friendly hair shampoos, conditioners, and styling products that are free from harmful endocrine disruptors such as phthalates (synthetic fragrance) and parabens (a preservative).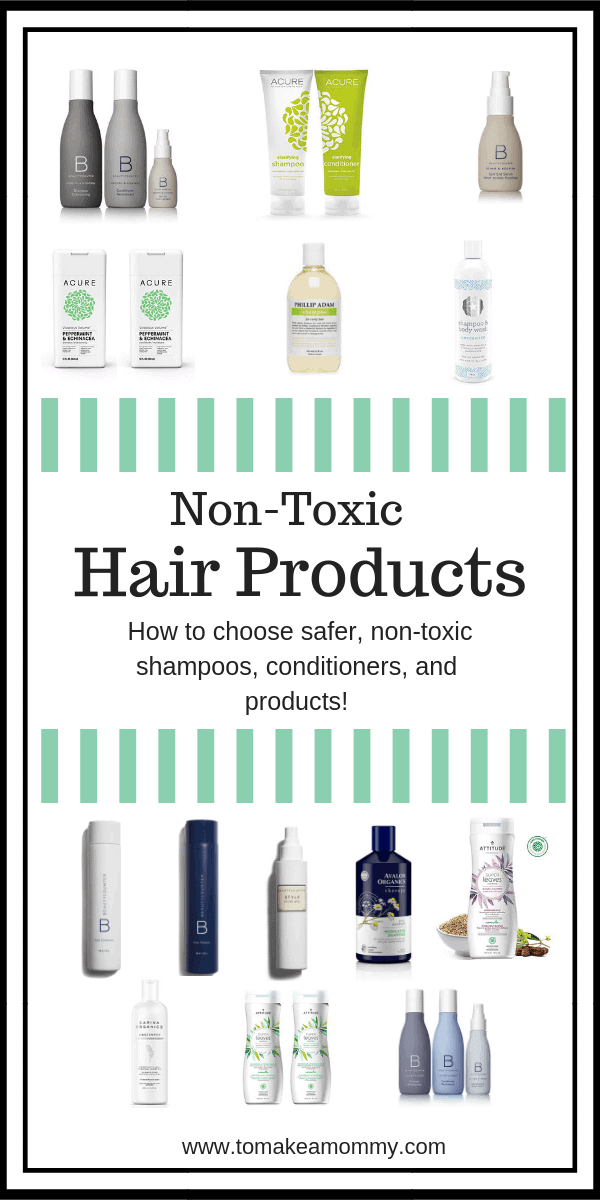 (Looking for EVERYTHING I did to get pregnant after being diagnosed with High FSH, Low AMH, Endometriosis, MTHFR mutation, and repeated early loss? Check out this post on my lifestyle changes for pregnancy!)
In this post, I'm going to convince you why you should ditch your old haircare products and switch to organic hair care. If you are still using conventional hair products, this will teach you how to find new safe, organic options and I'm going to share some of the best non-toxic options, including my personal favorites! I'm also going to include a section on non-toxic hair products for our UK readers- hopefully, I'll add more countries as time allows!
Check out my post on hair dye and fertility here!
*This post contains affiliate links which at no cost to you provide me with some small change to help keep this blog running. If you decide to buy something I recommend, please consider clicking through one of my links to help support this blog and my family!  Thank you!
My Story of Switching Hair Care Products to Organic
After two years of infertility and repeated early miscarriage, I was devastated when I learned that some of my personal haircare brands contained chemicals linked to infertility. I have thick, curly hair, and I was alternating between curly-hair shampoos and conditioners by big-name brands. I was also using multiple hair products (curling gel, curling oil, curling creme, hairspray, hair gel). Honestly, I kind of had fun shopping the aisles for new curly hair products and trying them out. And they always smelled so good!
After I learned about the dangers to fertility of the phthalates in "fragrance" and anything ending in -paraben, I checked my products and read the packaging. They all had them. Into the trash, they went :(.
(Don't worry, my earth-loving husband grabbed them out, squirted out the ingredients, and recycled the plastic bottles. :-))
Toxins in Hair Care Products Linked to Infertility and Miscarriage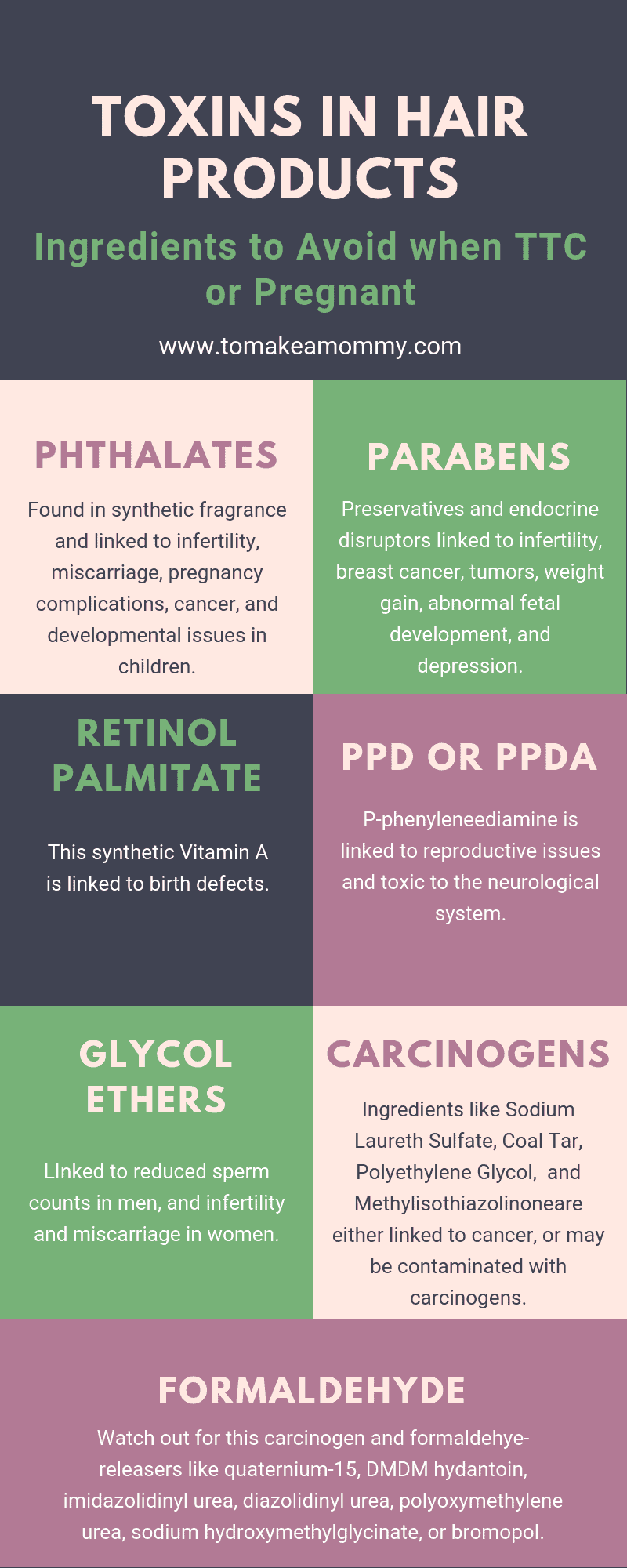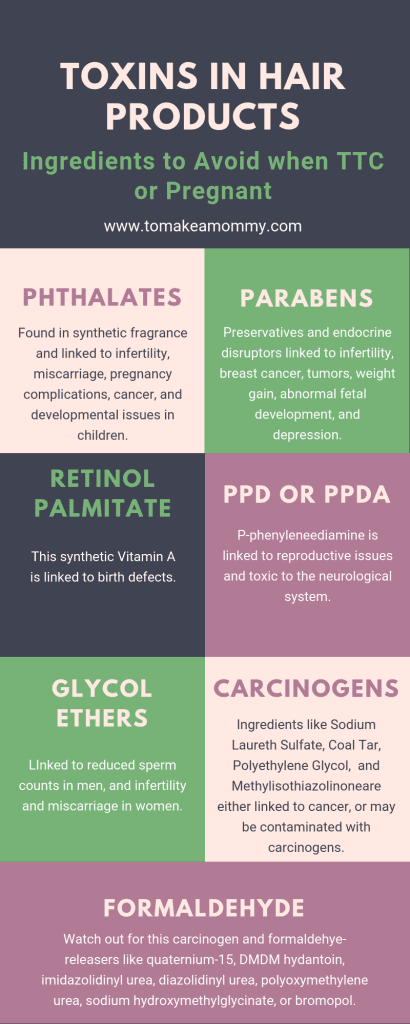 Phthalates– These are endocrine disruptors hiding in the ingredient "fragrance" or "parfum." Find hair products that specifically state they are free of phthalates or synthetic fragrances. Phthalates are linked to decreased fertility in men and women, miscarriage, and pregnancy complications. They are in every product that says "fragrance" or "parfum" and doesn't specifically designate itself as phthalate free. Please read my full post on avoiding phthalates for more information! Phthalates are also linked to breast cancer and developmental issues in babies and children.
Parabens– These are preservatives that are endocrine disruptors and are linked to male and female infertility. They include any ingredient that ends in -paraben, like methylparaben, ethylparaben, propylparaben, or butylparaben. Parabens are considered estrogen mimics which means they sit in the cell receptors and make the cell behave as if its already received estrogen- when it hasn't. Can you imagine what this does to your system during your reproductive cycle? Parabens are also linked to breast cancer, breast tumors, weight gain, abnormal fetal development, and depression.
P-Phenyleneediamine (PPD or PPDA)- This and other ingredients in most permanent hair dyes are linked to reproductive issues and are likely toxic to the neurological system. Read my full article here on toxins in hair dye and what safe alternatives are!
Other Toxins in Hair Products
It turns out that there are a lot of additional yucky ingredients in conventional hair care brands that are linked to cancer and other health and environmental concerns (but not necessarily reproductive/fertility issues). Here's a quick overview with some shopping guides too.
Sodium Lauryl Sulfate (SLS), Sodium Laureth Sulfate (SLES), Cocamide DEA, and Cocamidopropyl Betaine– These are all surfactants that help water remove dirt. While there used to be concerns that SLS and SLES affected the reproductive system, I am not convinced of that research. They are linked to skin irritation, however, AND I am convinced that SLES especially, Sodium LaurETH Sulfate, can be contaminated with 1,4 dioxane, which is a cancer-causing agent.
Coal Tar Ingredients– Cancer-causing agents that can be found in conventional dandruff shampoos.
Formaldehyde– I know its crazy, but its a carcinogen found in some shampoo! Also watch out for formaldehyde-releasers (i.e. quaternium-15, DMDM hydantoin, imidazolidinyl urea, diazolidinyl urea, polyoxymethylene urea, sodium hydroxymethylglycinate, or bromopol).
Methylisothiazolinone and Methylcholoroisothiazolinone– Preservatives that are irritants and cause skin allergies. Also linked to neurotoxicity and potentially cancer.
Polyethylene Glycol (PEG compounds)- Used as thickeners in shampoo, they can be contaminated with ethylene oxide and 1,4-dioxane, which are carcinogens.
A note on preservatives: Any water-based product that sits on the shelf really needs a little bit of preservative to prevent potentially harmful microbial growth. You'll find that even the EWG-verified products generally have a little sodium benzoate or potassium sorbate. I think this is totally reasonable as long as levels are controlled. What you want is 1) a company you trust to keep these levels as low as possible (why I use Beautycounter hair products), and 2) to avoid these preservatives- any -paraben, methylisothiazolinone, methylchloroisothiazolinone, and any formaldehyde-releasers (i.e. quaternium-15, DMDM hydantoin, imidazolidinyl urea, diazolidinyl urea, polyoxymethylene urea, sodium hydroxymethylglycinate, or bromopol).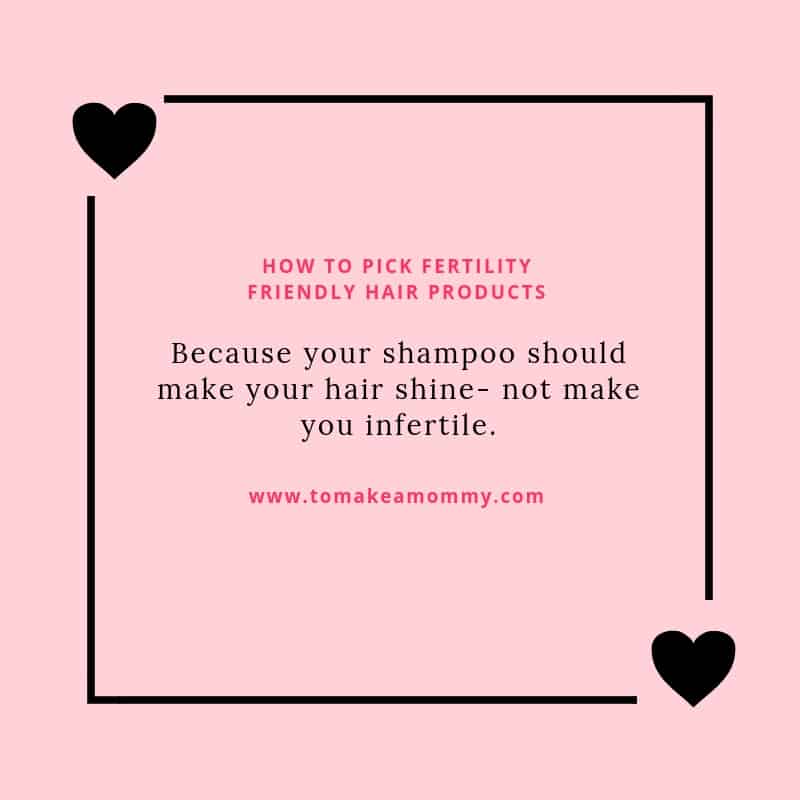 How to find Fertility-Safe Hair Treatments
It's actually very simple. Only buy hair products that say they are free of phthalates and parabens and you'll be fine. Sometimes, annoyingly, they are free of these but don't mention it on their product- this is mostly a problem with smaller companies. Big companies generally slap a big label on their products saying they are free of phthalates and parabens. Sometimes it will say free of "synthetic fragrances" instead of phthalates. That is usually okay- just check the company website to make sure they promise no phthalates. Be sure to double-check the ingredients are non toxic and to make sure there is no Retinol or Retinol Palmitate.
The good news is that there are plenty of hair products you should be able to find in stores near you that are free of these, and fine for fertility. Now, if you want to go super crazy and also avoid all the other ingredients linked to toxicity, cancer, skin irritation, etc., plus anything that comes from petroleum because you are worried about the earth, etc., then you need to get something super crazy non-toxic, like products that are EWG Verified on their Skin Deep database.
Ideally, you want a natural shampoo, shampoo bars, or conditioner (or product) that is EWG Verified or scores a 1 or 2 on their scale in Skin Deep. Those are the only ones I will list later as recommended products. I will also list a couple of small company products that I have tried that fit the bill but aren't currently rated on Skin Deep.
HOWEVER–most non-toxic hair products you'll find at your local organic store are going to be totally fine for fertility and not have phthalates, parabens, or retinol. BUT, if you are just strolling the aisle of Whole Foods or your local organic store, you NEED TO CHECK THE LABELS of whatever you are picking up for the ingredients listed above. Not everything will be free of phthalates and parabens- most are, but you NEED to double-check!
**** A note on "green-washing****
There are a group of bloggers who are concerned about "green-washing" by companies that state they don't use phthalates but they still have undisclosed "fragrance" in their ingredients. I agree this is kind of weird, and its why I've switched to companies like Beautycounter that have EWG-verified products and that list every single ingredient and talk in detail about what they are and what they are made from.
BUT, I think until we are proven otherwise, if a company says they are phthalate free, why would we not believe them? Just read the ingredients then do what feels best to YOU and go with a company you trust.
Non-Toxic Hair Care Products: Shampoos, Conditioners, Cremes, Oils, etc.
Okay, Anna! I'm sold! I want to go super crazy organic, non-toxic! What should I use?
Here's the good news: There are lots of options with a price range that varies.
Here's the bad news: I don't know which will work for YOUR particular hair! I'll start by telling you the ones that I use, and then I will list some options for different kinds of hair that are EWG Verified or only a 1-2 on the Skin Deep rating.
I have very thick, wavy (sometimes curly) hair.

Non-Toxic Shampoo and Conditioner
Currently, I am only using Beautycounter Daily Shampoo & Conditioner with no curling product: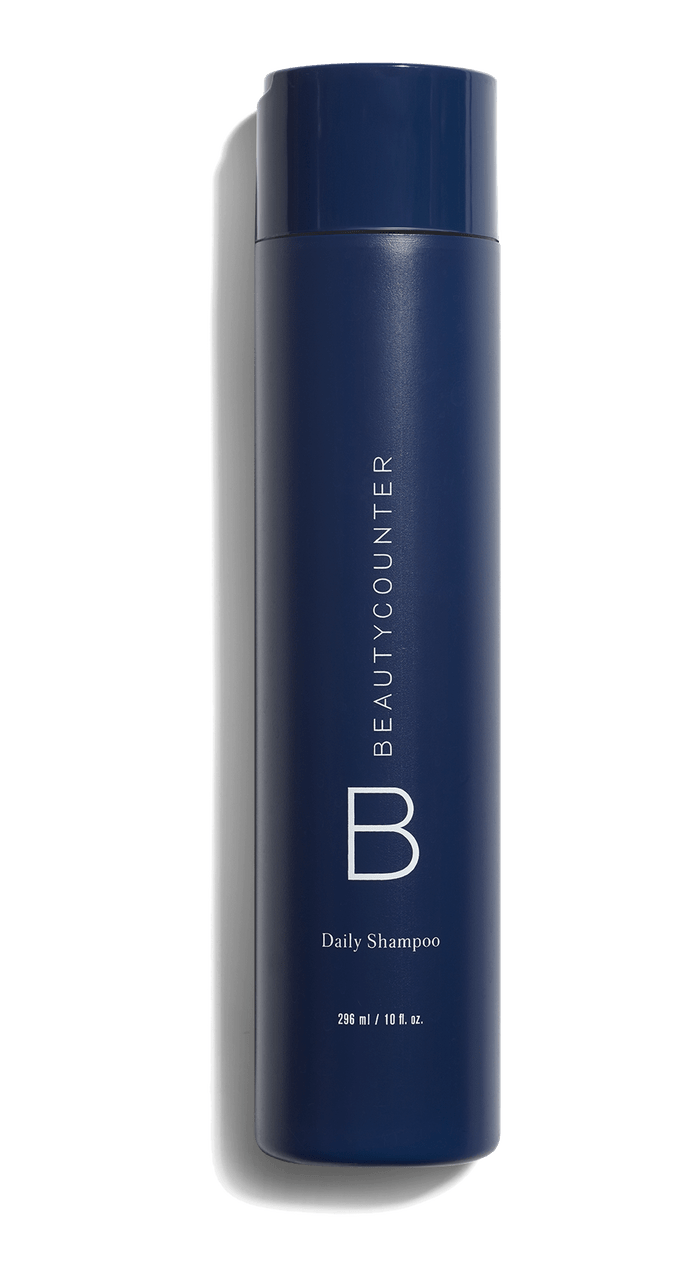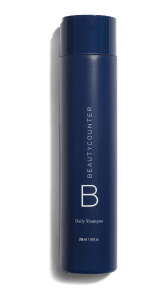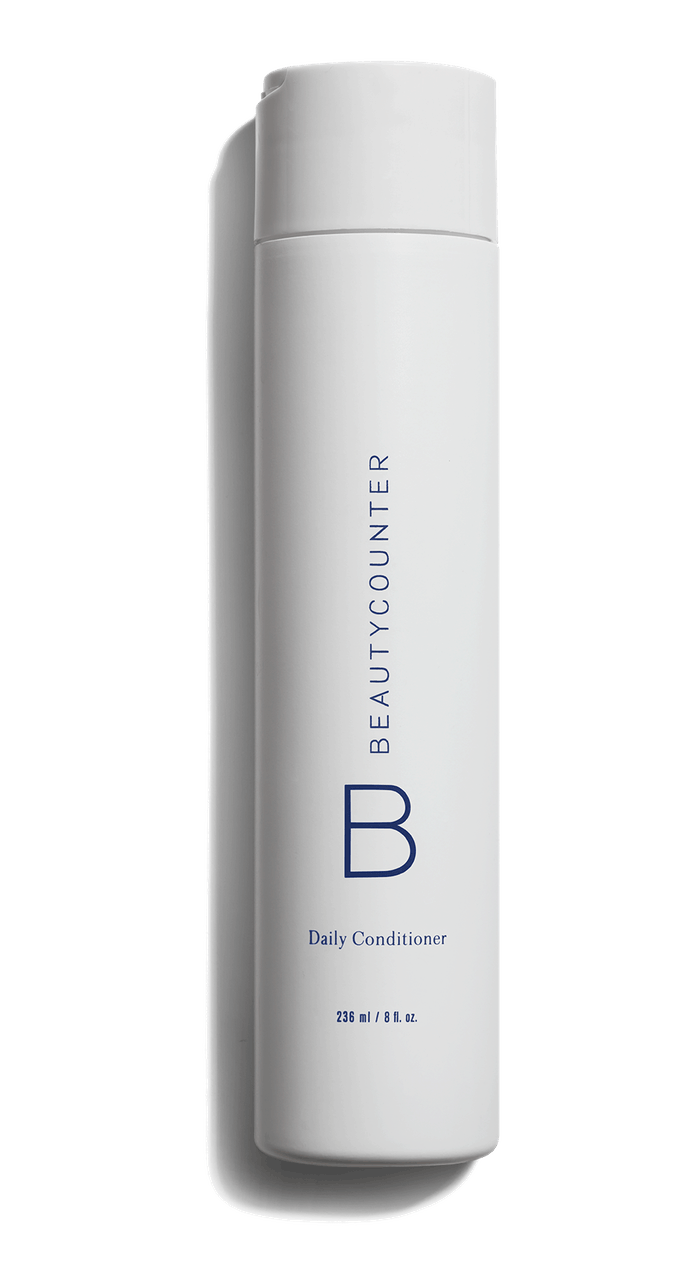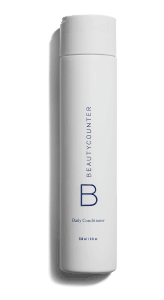 My husband and mother are loving Pure Haven's line of shampoo, conditioner, and scalp treatment! They also have several more hair products that I'll share here.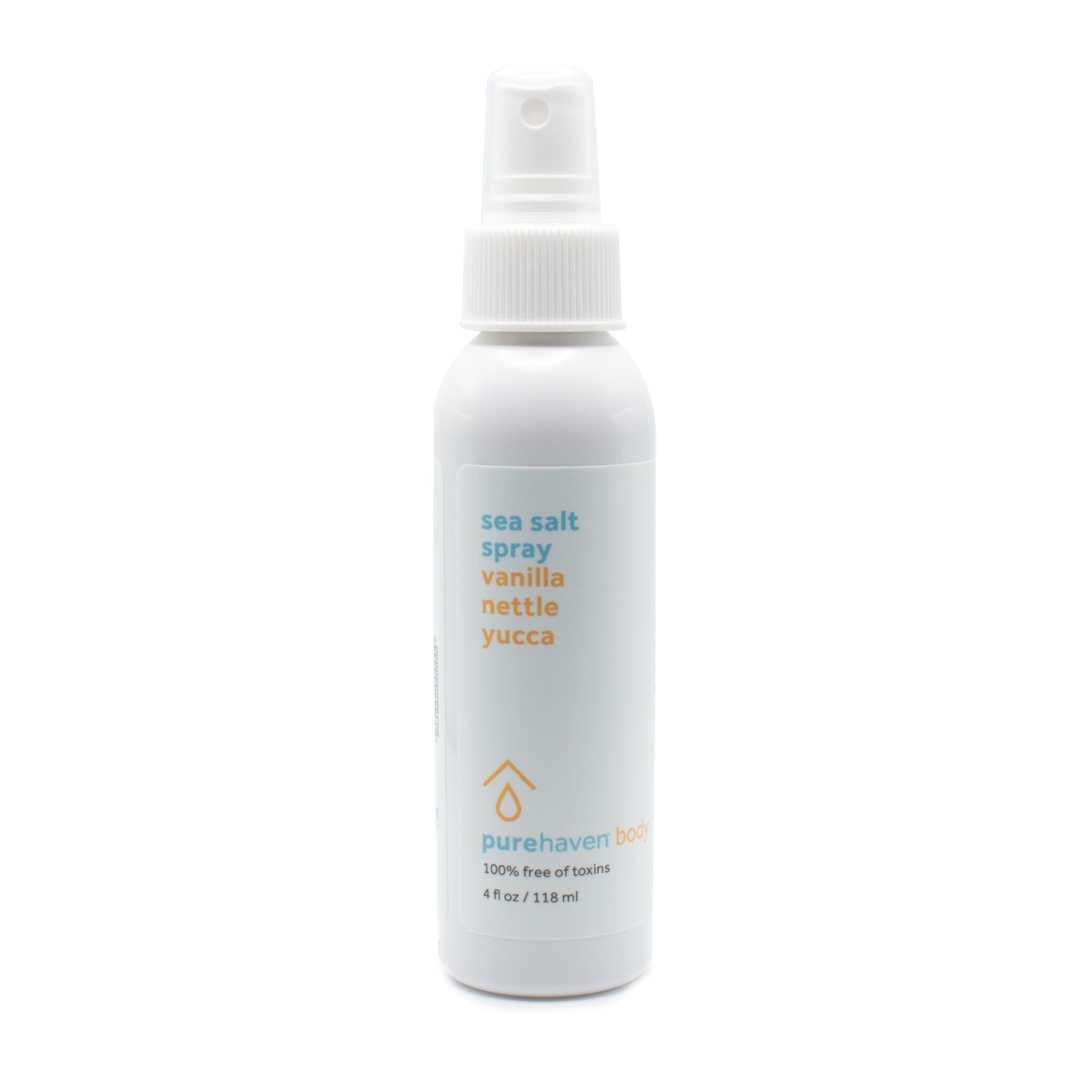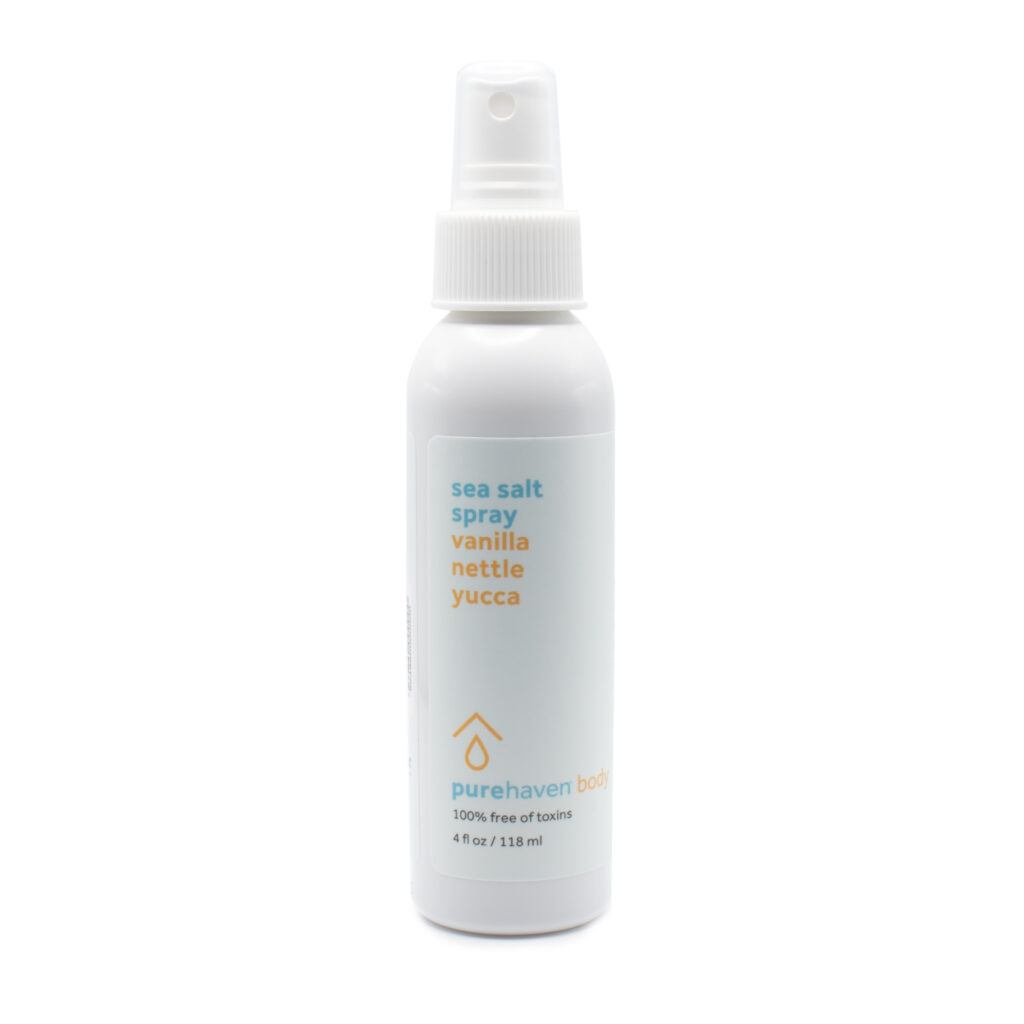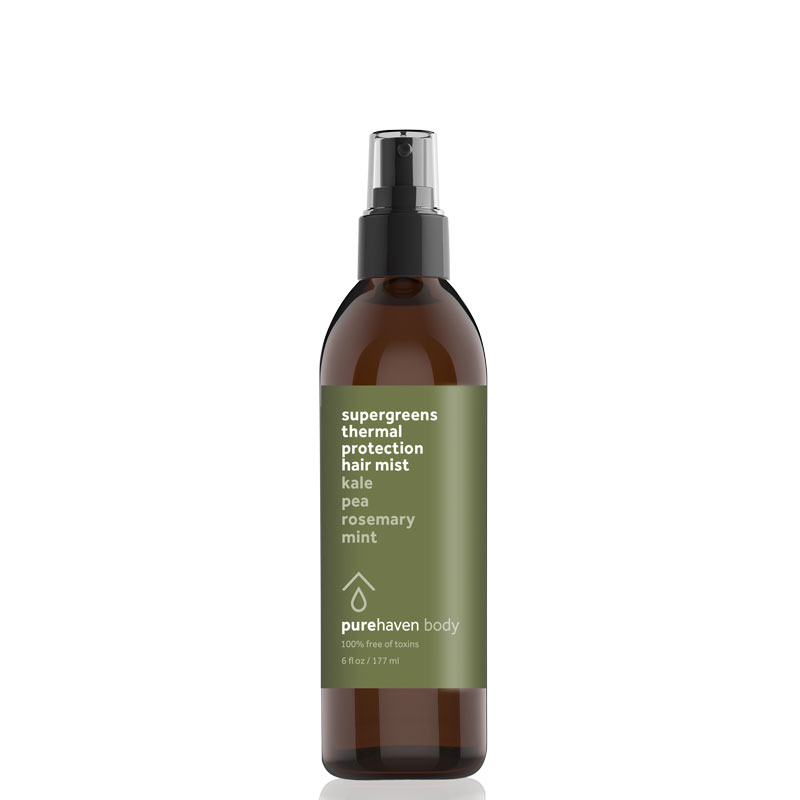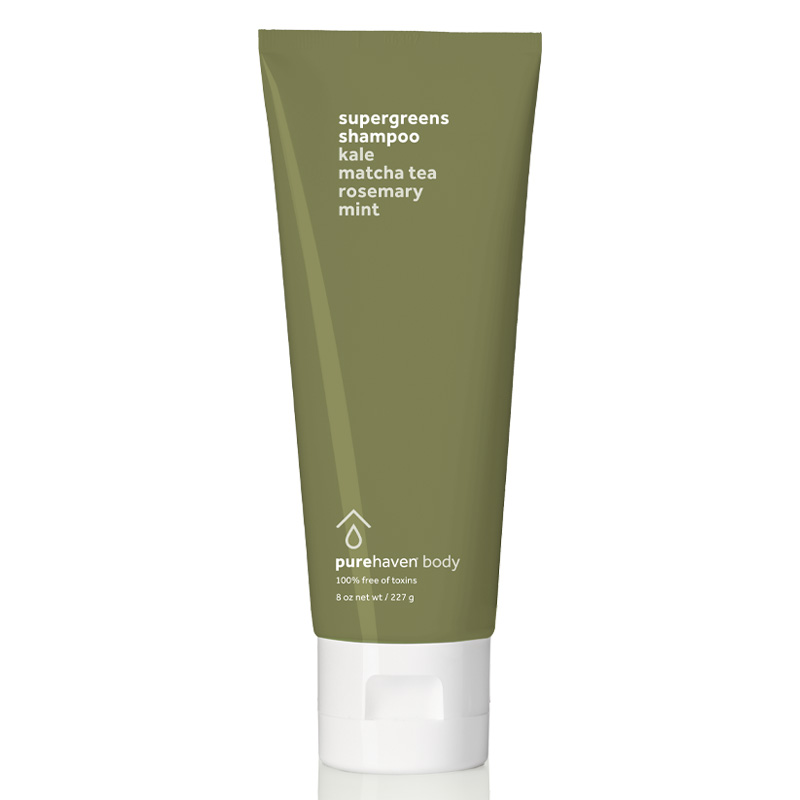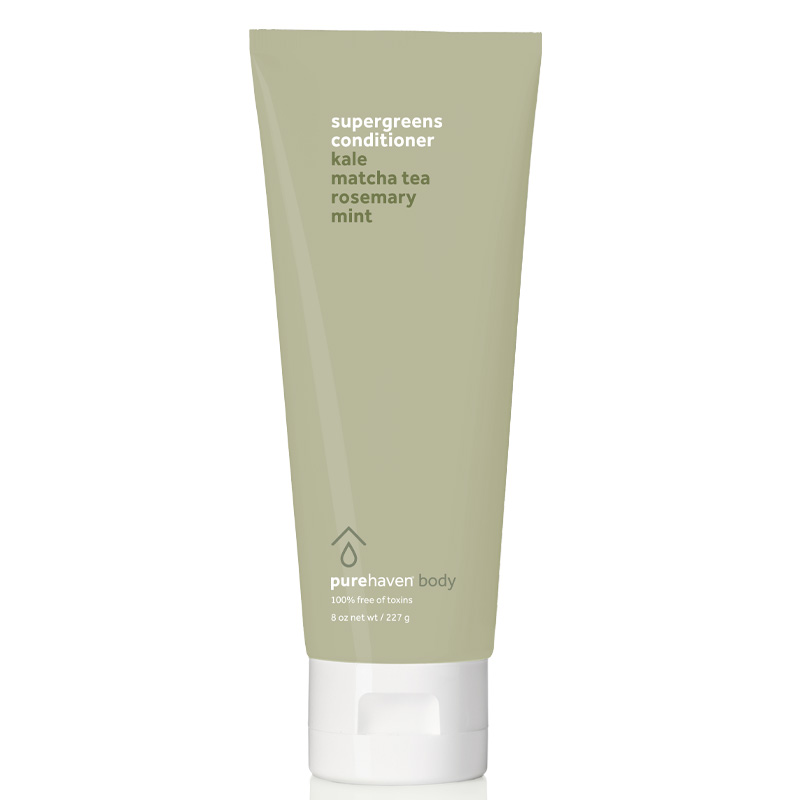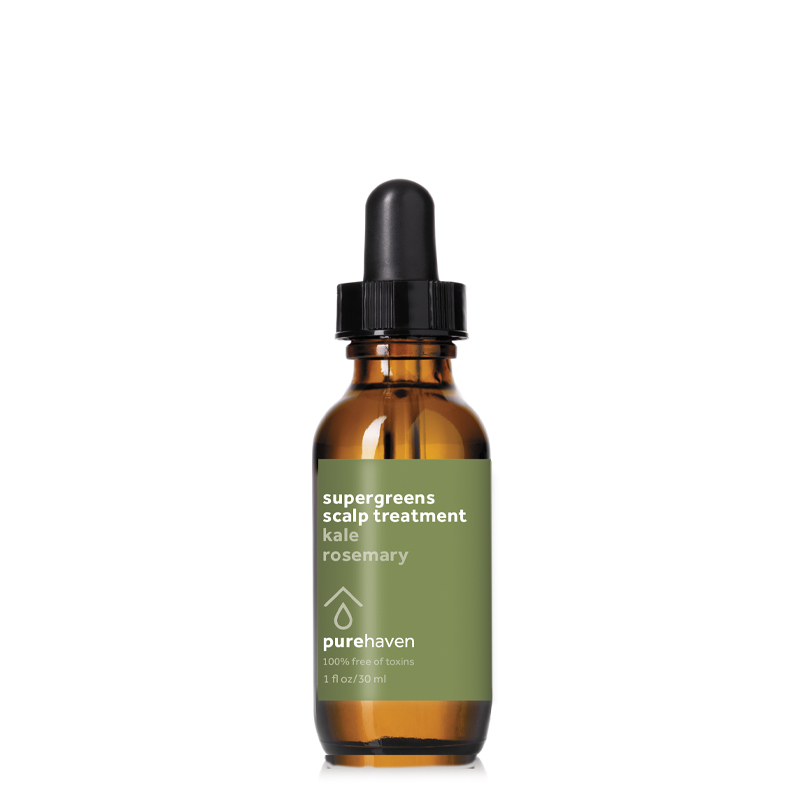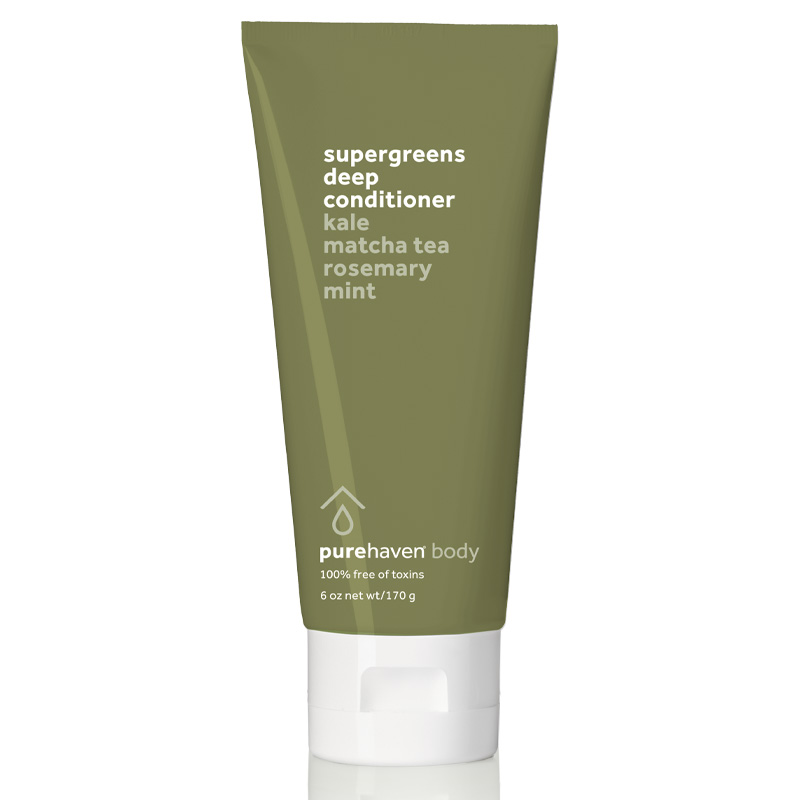 These are some of the products that I have used and loved in the past:
Other NON-TOXIC Natural Hair Treatment Options
Here are your options for hair products that are EWG verified or score a 1 or a 2 on the EWG Skin Deep database. I first share general brands, and then specifics for different kinds of hair. You'll find links to info on UK-based hair products at the end! Please email me and let me know if you need help finding a brand for where you live!
PLEASE ALWAYS DOUBLE CHECK INGREDIENTS. Brands are always changing formulations.
Hair Brands with many (or All) EWG Verified products, or scoring only 1 or 2
Acure– This is a good safe brand, and you can now buy them at Target at a great price!
Attitude– Almost all products from this brand are EWG verified! Some examples of different products are below!
Alaffia– A good non-toxic company with a wide range of shampoos and conditioners, generally rated around a 1!
Avalon– Many Avalon products are EWG verified, and generally, others score low and safe. This is the brand my husband uses!
Babo Botanicals– This is a great company, with many EWG verified products. Although they started marketing baby products, they now have products for the whole family including adult hair care.
Baja Baby– Their unscented hair care products are EWG verified!
Beauty Counter– Almost all Beauty Counter brand products are EWG verified, and they are a great brand for ensuring toxins aren't in their products. This is a company I trust to not change formulations and put in a sneaky toxic ingredient. *Note- they are not "all-natural" so their hair care is actually going to work a lot better than organic companies. But they test all their ingredients and ensure safer products.
*Click here to join my Beautycounter newsletter and find out more about their products and get news about discounts and deals!
Clevos Natura– This company has great EWG-verified products. Pricey, but people LOVE them in their Amazon reviews!
Ecco Bella– A favorite of mine for their non-toxic perfumes, they also make a special shampoo and conditioner just for scalp treatment with neem as the secret ingredient.
Neal's Yard Remedies– This is a great clean company that crafts its products based on essential oils which deliver a lovely scent.
Paul Pender's – A few different EWG-verified shampoos!
Pure Haven Shampoo, Conditioner, Hair Spray, Deep Conditioner, Salt Spray, Scalp Treatment, Dry Shampoo, Protective Heat Spray, and more
Qet Botanicals– A brand with many different EWG Verified Products, including a dry shampoo!
Non-Toxic Hair Care Products in the UK
Many of my readers are in the UK, or near it, or order from Amazon.co.uk. I worked with my blog readers and Facebook group members to find their favorite non-toxic shampoos. Here they are!
But, PLEASE REMEMBER to check your ingredients as formulations may have changed!
John Masters– Plenty of great options, with different scents and purposes. One reader's favorite is the Lavender & Avocado Intensive Conditioner.
What hair products do you use and love?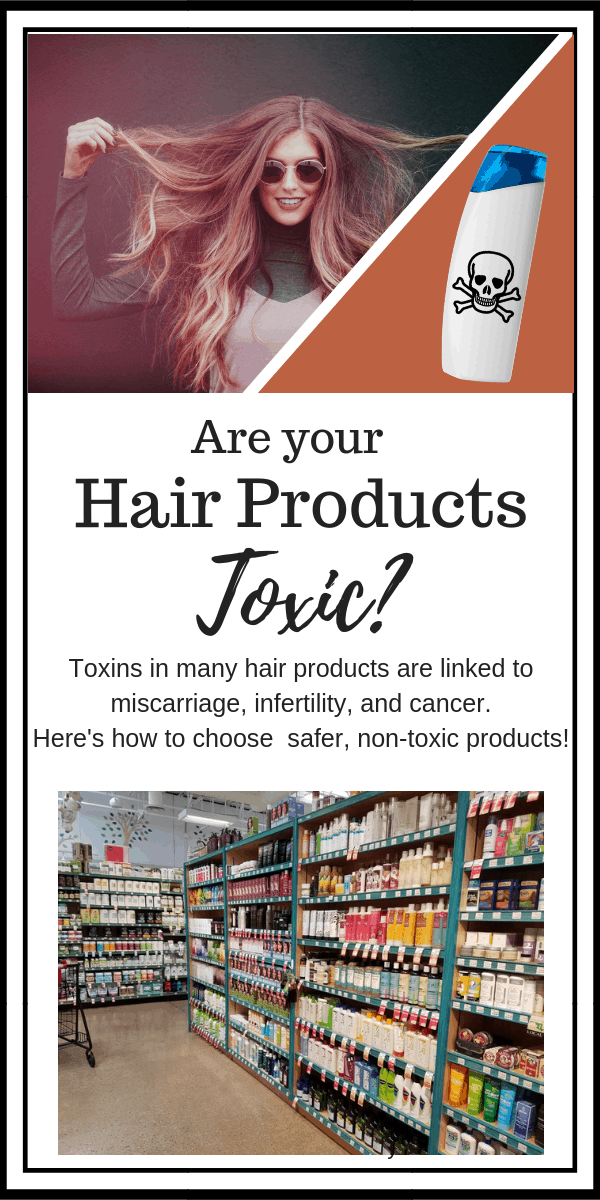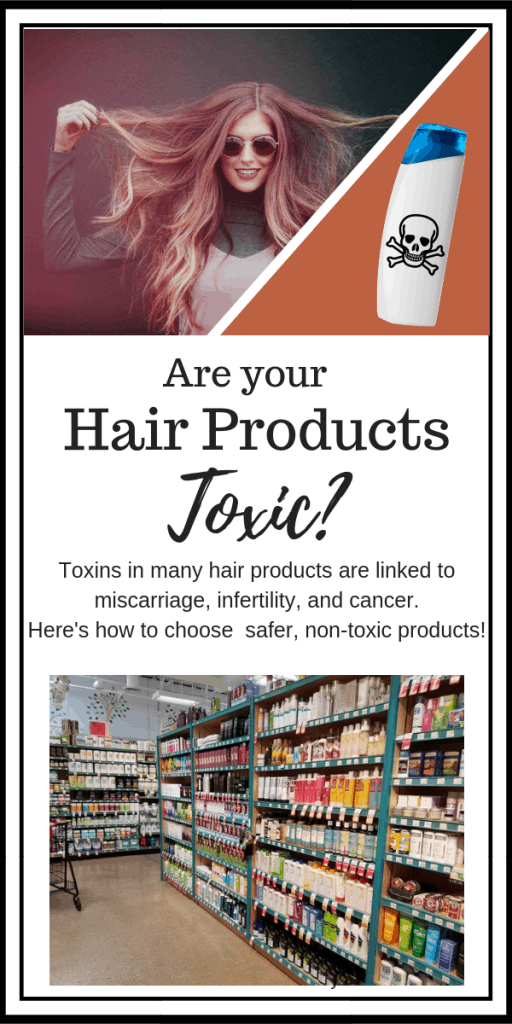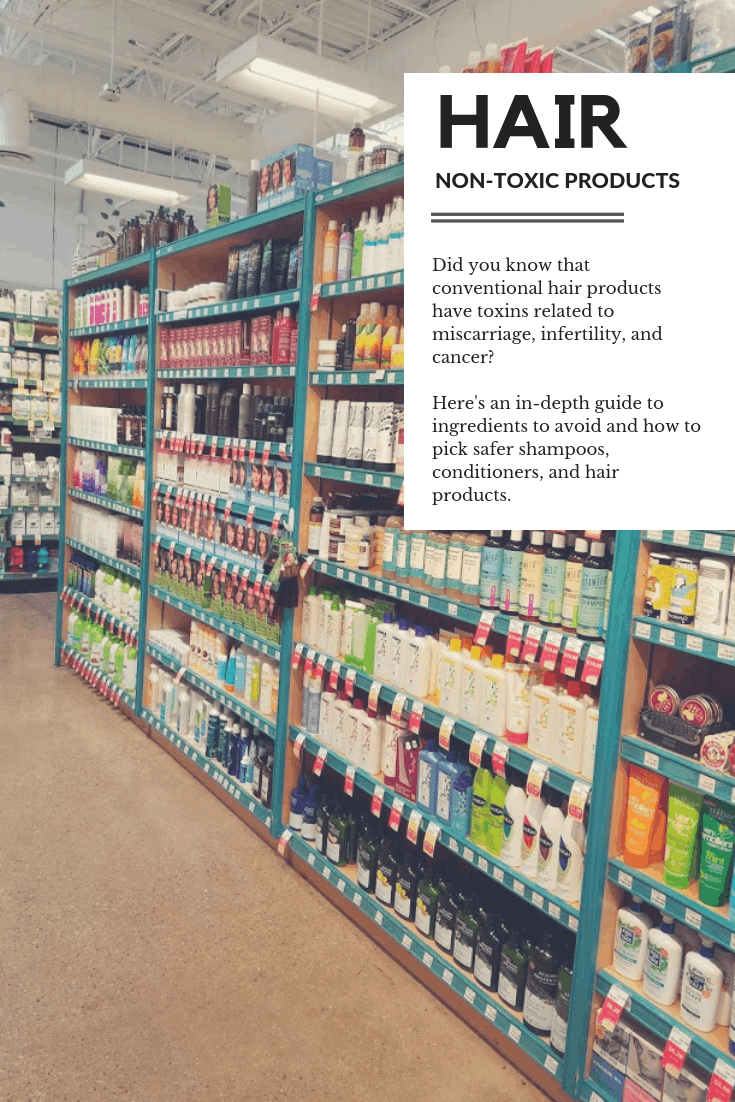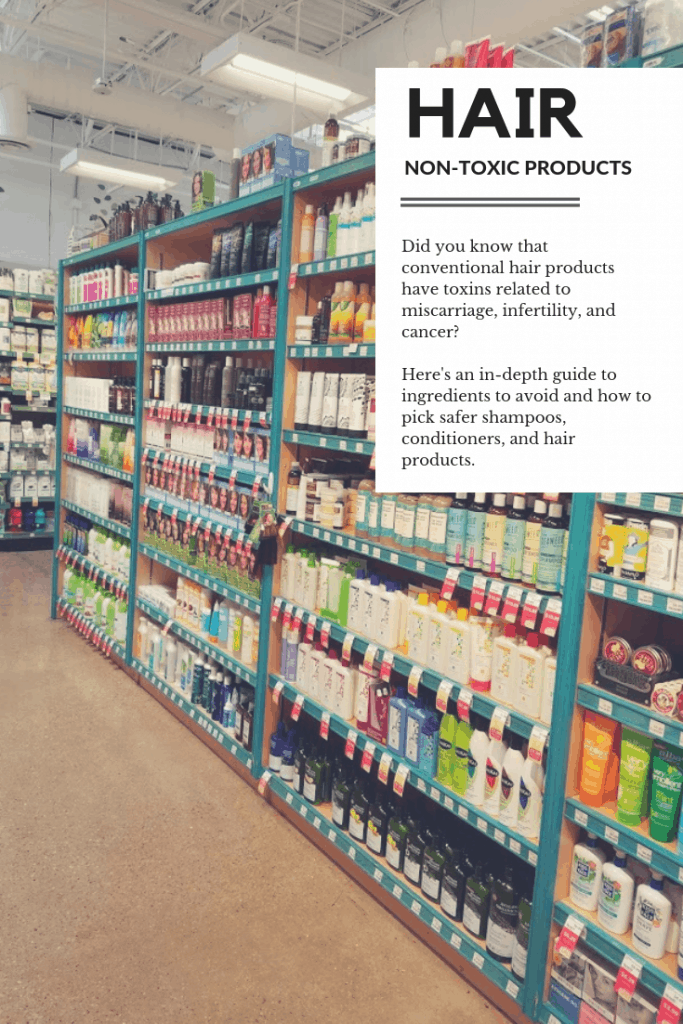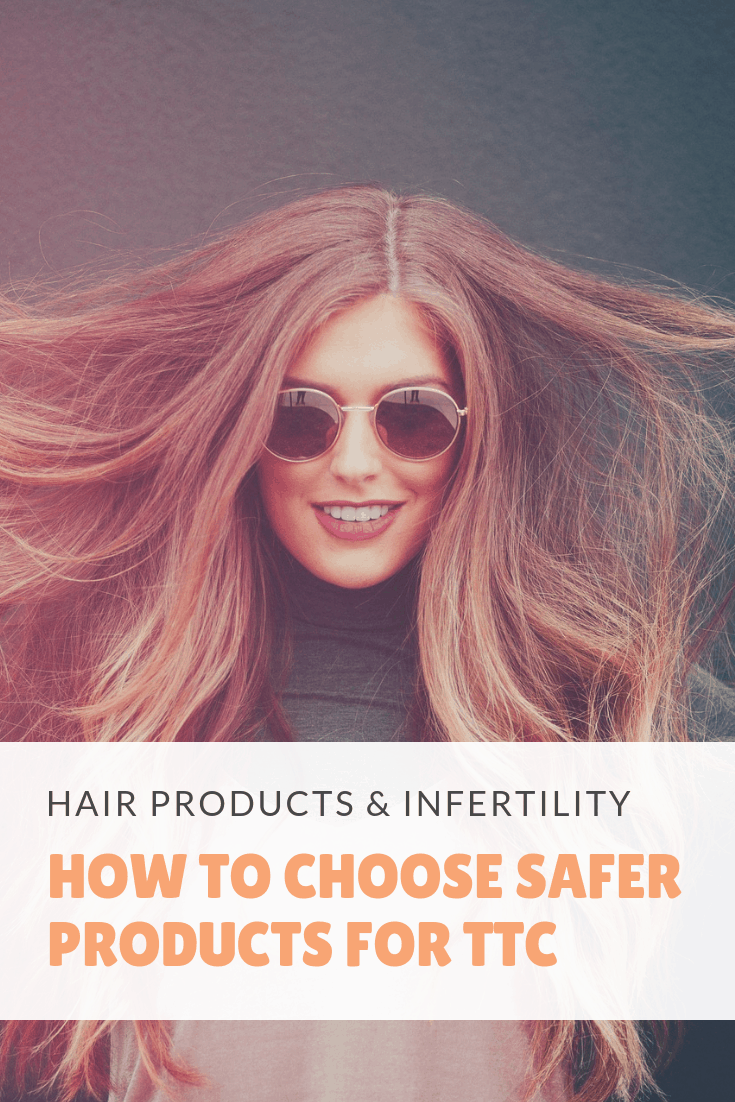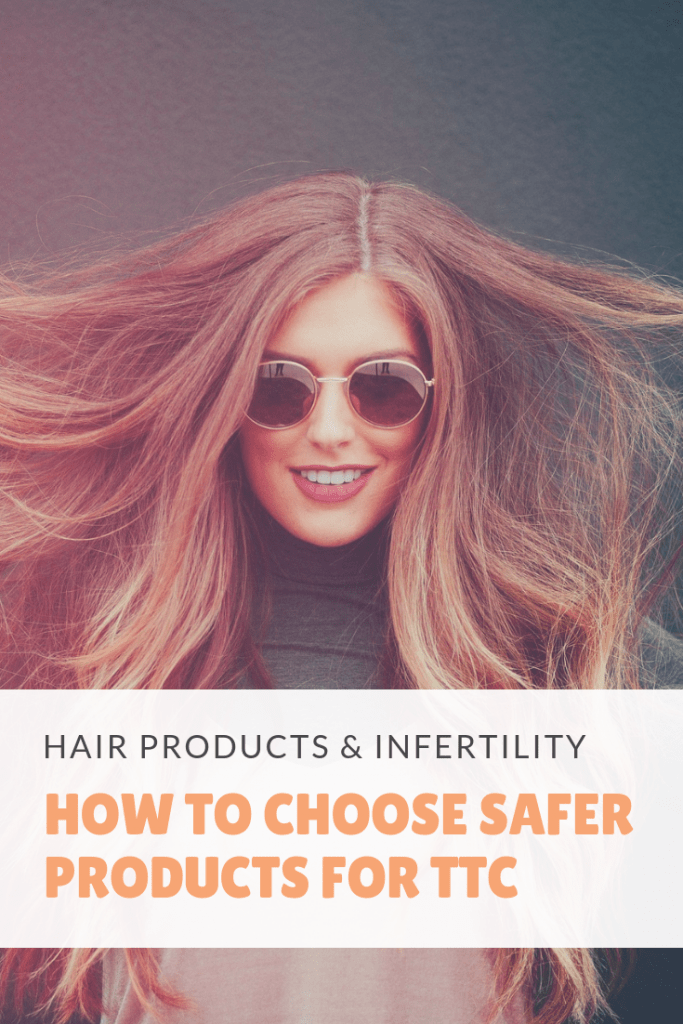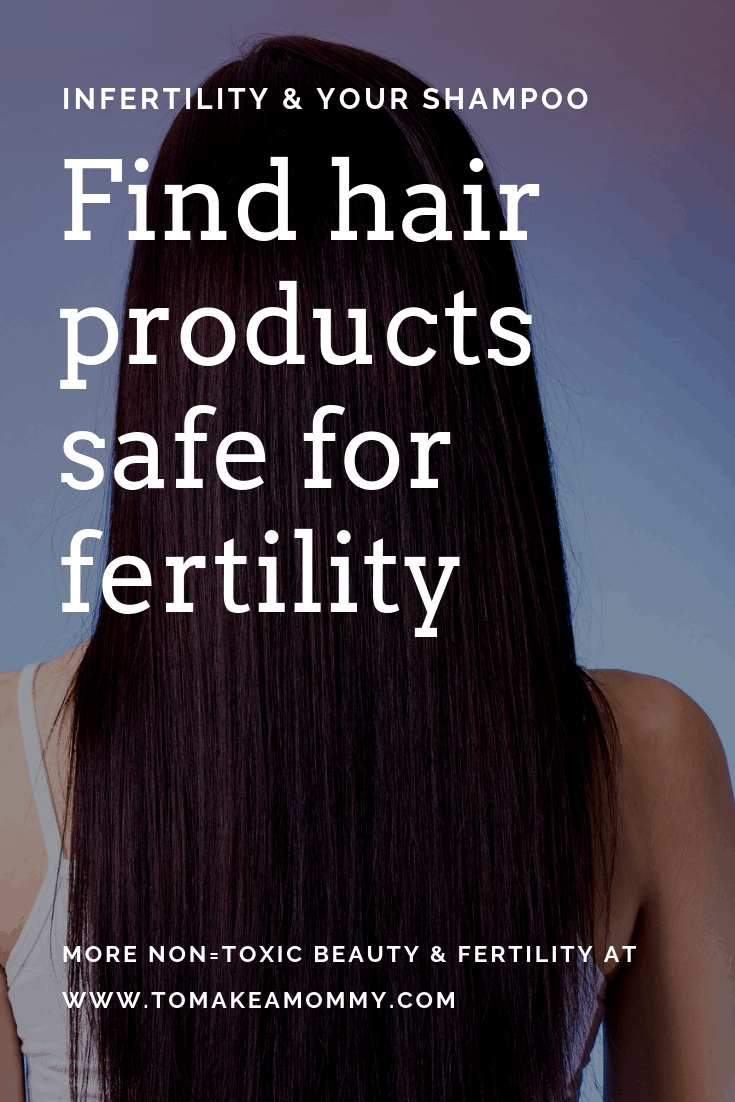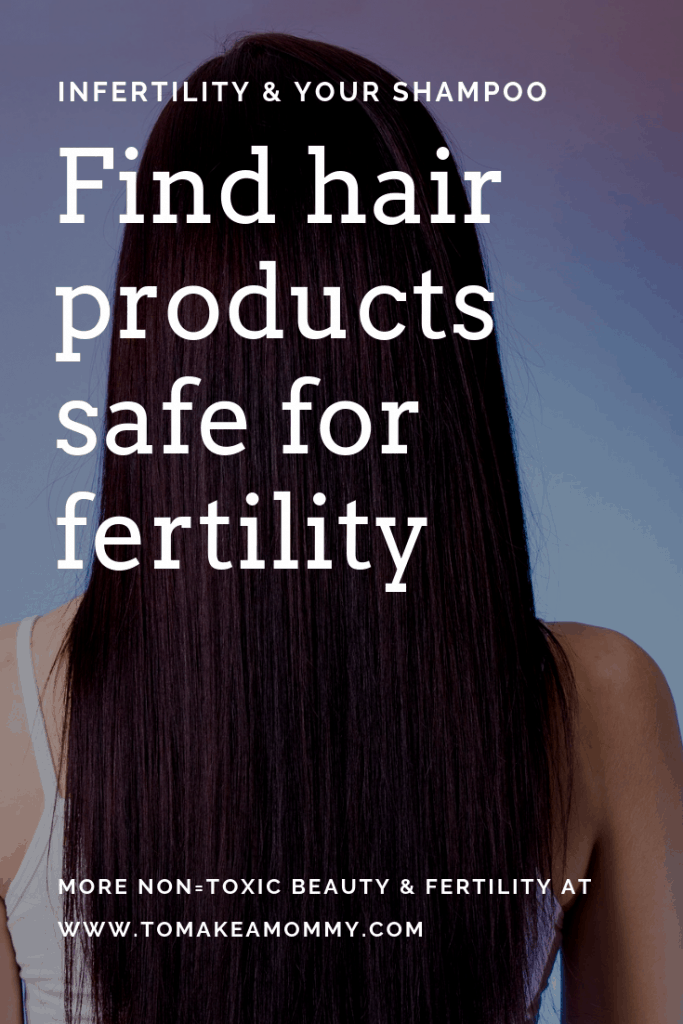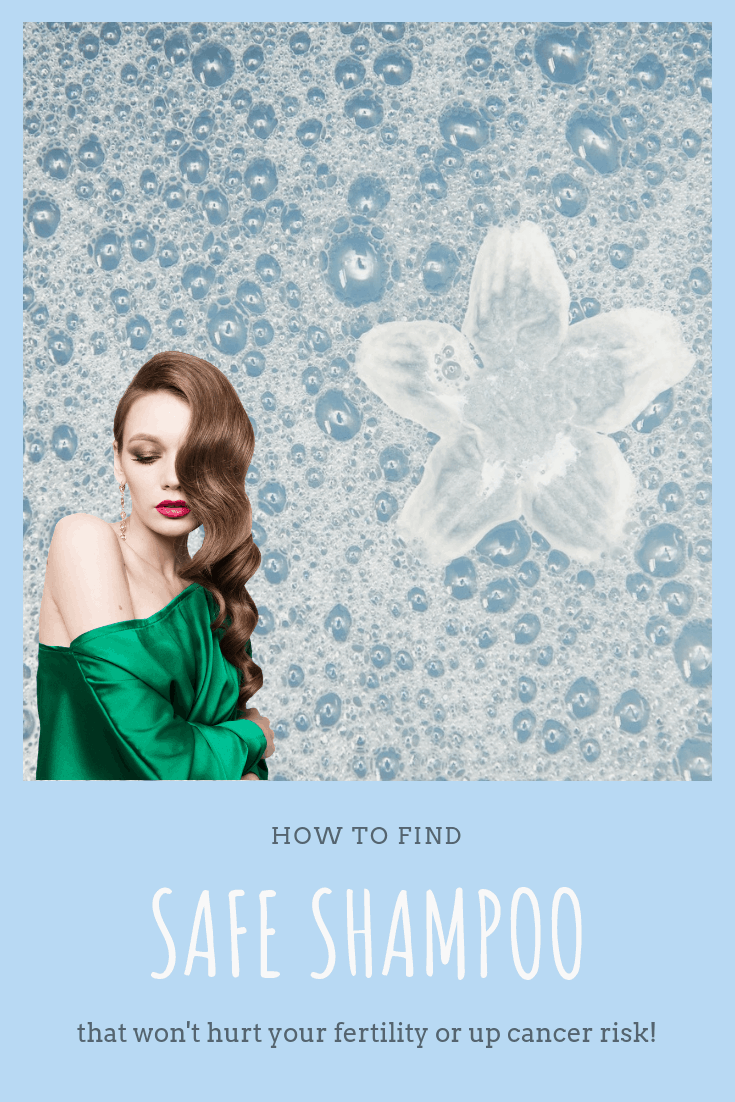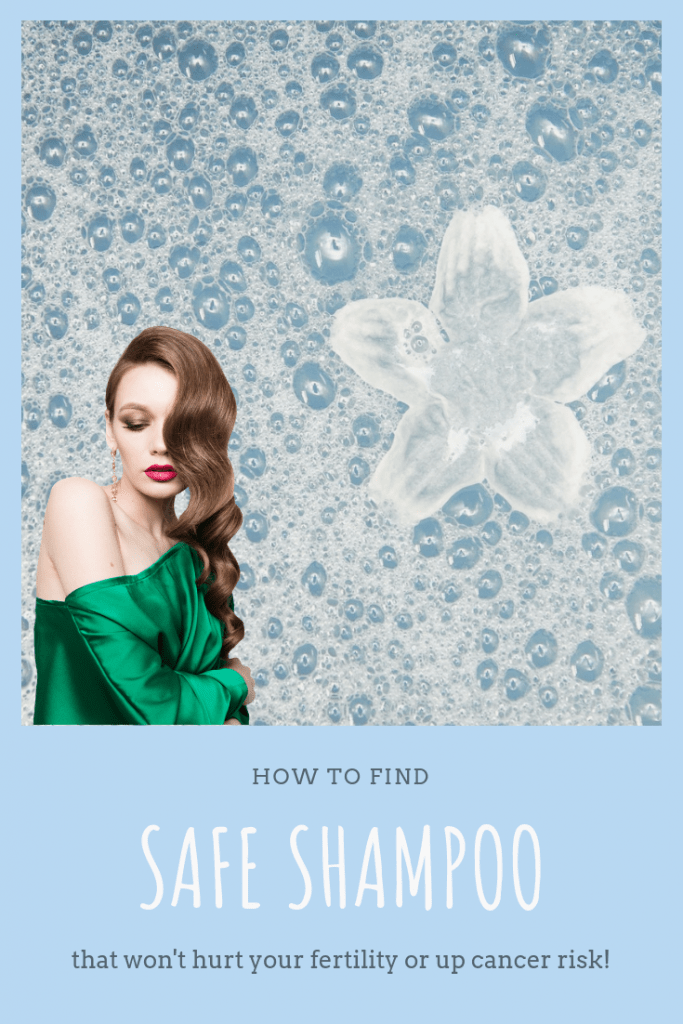 Anna Rapp is a fertility journalist and non-toxic living expert. When Anna Rapp was struggling with infertility and recurrent early miscarriage, she was diagnosed with diminished ovarian reserve, High FSH, low AMH, low follicle count, endometriosis, and an MTHFR mutation. Despite being told donor eggs were her only solution, Anna used her graduate training in research methods and analysis to read everything she could find on fertility and egg health. Ultimately, she lowered her FSH and got pregnant naturally (twice). She blogs about how she did it and encourages her readers to take charge of their fertility journey and get happy, healthy, and pregnant!