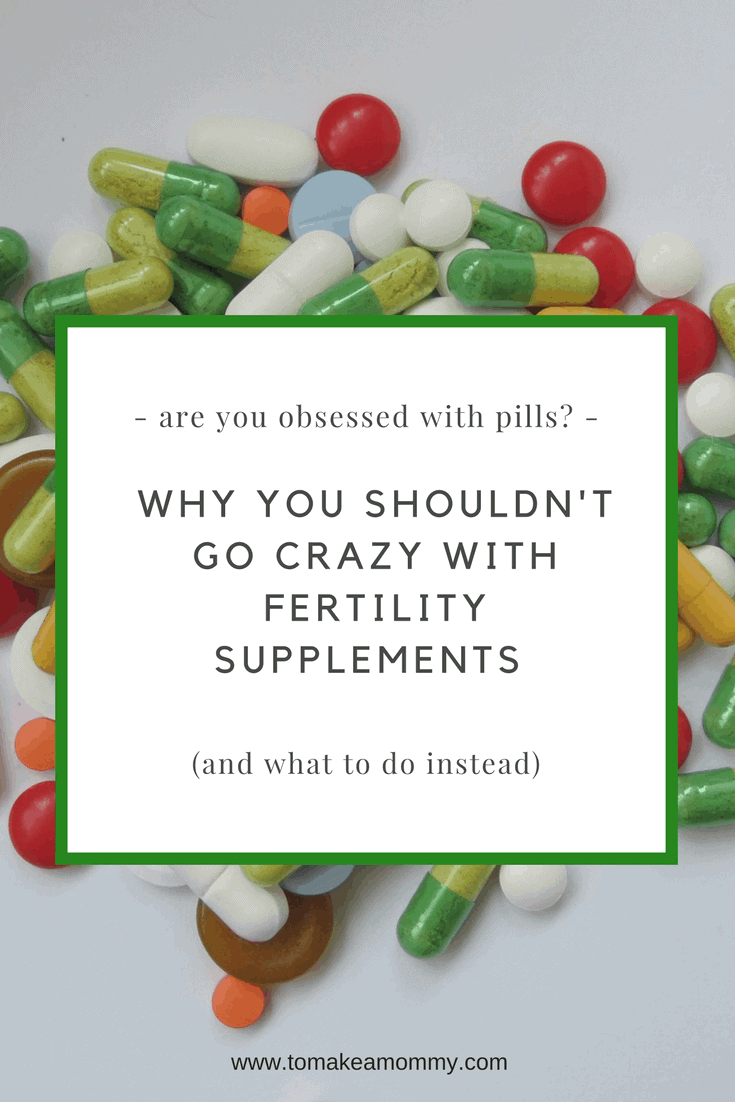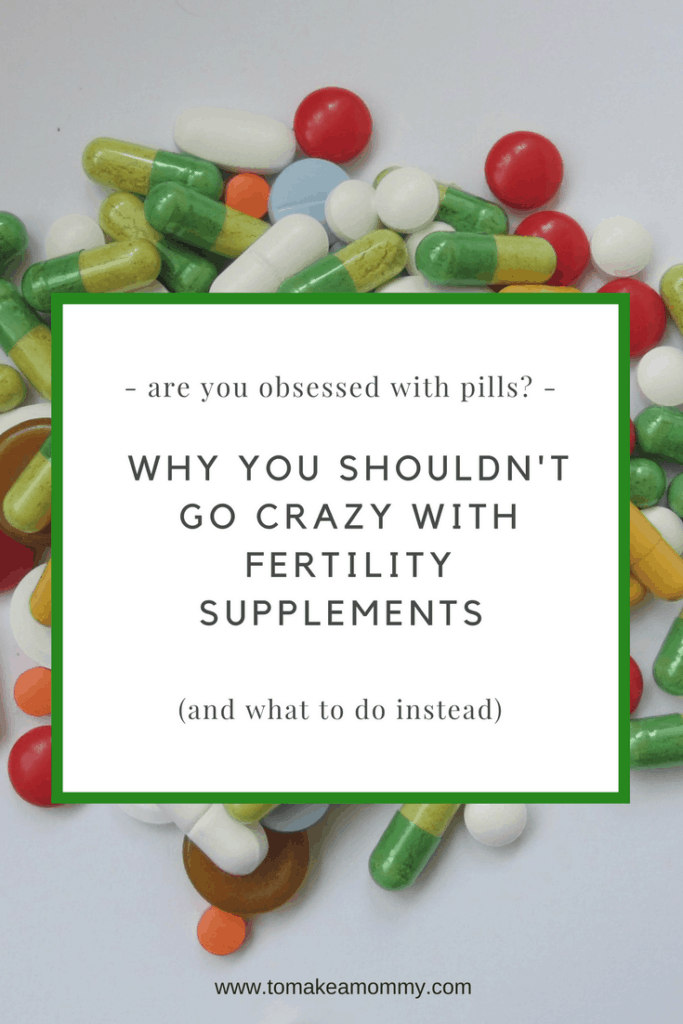 This post has been medically reviewed by Dr. Sarah Mathis, D.O.
When you are taking the long route to baby it can be so easy to start going crazy with pills that might help you become more fertile. I've seen so many women trying to get conceive who take dozens of vitamin pills a day, along with their teas, powders, and sometimes their hormone shots! It's not that I don't believe that all these pills and powders are helpful- in many cases I do, and I take some myself. It's just that I think they aren't the miracle bullet cure that many people think they are.
In this blog post I'm going to tell you why it is important to not be obsessed with supplements, how to choose your supplements wisely,  what supplements I took, and what supplements are recommend for everyone trying to conceive.
If you just want a quick guide to my favorite female fertility supplements, click here!
Are You Obsessed with Fertility Supplements?
We're starting this post with a little tale about Supplement Sally (don't hate me for the alliteration). Sally is concerned about her advancing age and wants to lower her FSH and increase her egg quality.  She googles what supplements to take and starts doing everything she reads about- wheatgrass, CoQ10, DHEA, Maca, Vitex, Royal Jelly, Bee Pollen, L-Arginine, Inositol, Melatonin, Vitamin E, VItamin C, VItamin D3, Ashwagandha, Antioxidants powder and Green Powder in her fertility smoothie, plus her regular probiotic, prenatal, folic acid, calcium, and Omega 3/DHA.  She starts drinking red raspberry and red clover tea. Then she goes to her acupuncturist and gets a load of chinese herbal medicine on top of all of that. Maybe she also finds my website and starts making my herbal fertility infusion and lemon drink.
What do you think is going to happen?  Is Sally going to get pregnant?
Maybe. Best case scenario, Sally gets a little overwhelmed with all the pills, has some new unexplained stomachaches, but gets pregnant.  Worst case scenario, she actually makes her situation worse!  Let's imagine some ways that might happen . . .
If before she started the supplements Sally had regular ovulation and a normal cycle some of these supplements that are meant to improve egg quality might have actually made her cycle irregular (like Vitex).
If previously Sally's hormones other than FSH were at normal levels after a couple months of DHEA, Red Clover, and Melatonin, they are totally out of whack.  Now Sally's doctor wants to put her on new western medicine to try and correct the hormones.
Some of the chinese herbs from Sally's acupuncturist might be interacting, or over-amplifying the effects of other supplements she is taking.  Sally could wind up out of whack in other crazy ways- her blood pressure might go so low she passes out, her appetite might disappear, or she might have no sex drive.
See the problem?
Sally thought what most people think, "Here is my diagnosis, what pills can I take to correct it?"
It is a pretty normal response.  And in some cases it works- and you might get pregnant either because of or DESPITE all the supplements you are taking.  BUT you might still be unhealthy and/or unhappy- thus leading to increased chances of pregnancy or birth complications, and continued imbalance.
So what is the alternative?
Finding health and balance
Let's start with a general statement that I want you to accept as a premise:
In our ideal state, we are completely healthy, happy, and in balance with ourselves and nature.  
In our ideal state we eat the perfect diet, we aren't exposed to harmful toxins or chemicals, and we are one with the world.
In our ideal state we don't have traumatic pasts or presents that haunt us and color our choices, beliefs, and feelings.
In our ideal state we are perfectly and optimally fertile.
This doesn't mean we don't get sad or sick occasionally, but it means we are fully nourished, our immune systems are robust, and our "resting" place is one of peace and happiness.
So, why aren't we in our ideal state?  Well because since we are born sh** happens.  We are fed unhealthy food and learn to eat a diet that doesn't nourish us and is filled with health-depleting sugar and white carbs. We spend our lives assaulted by environmental toxins, some of which we can't control, and most of which we aren't aware of until now. We've had ups and downs, traumatic situations, disappointments, and fear that has crept into our lives.
So, here's the bottom line.  You want to fix all that sh** as much as possible.  You want to return yourself as close to that ideal fertile state as you possibly can.
Can supplements help you?  Yes, certainly.  Can 25 supplements help you?  Maybe, but you're missing the point.
What you need is to fully nourish yourself with a clean, organic, whole-foods fertility diet, reduce fertility-harming chemicals and toxins from your life as much as possible, and develop a fertility mind-body practice that helps you acknowledge your emotional baggage and begin to heal.   
So where do supplements come in?  Fertility supplements should be part of your plan to completely nourish yourself to idea health.  Ideally, you are fully nourished through food.  That is why I prefer every supplement I can in a food-based way.  I drink my wheatgrass and my red raspberry instead of taking pills. I eat my Selenium in 2-3 Brazil Nuts a day, and I am diligent about getting enough sunshine for Vitamin D.  
Diet & Lifestyle first, pills second.
How to decide if you need a fertility supplement
Here are some questions to ask yourself before you add a pill to your supplement regimen:
Is this something that I cannot get through a whole-foods diet?

Is this something that will bring balance to my system and bring me closer to an ideal state?

Have I researched this supplement sufficiently to feel comfortable taking it?

Is this something I need to consult with my doctor or naturopath about?
Even though I have diminished ovarian reserve, low egg quality (suspected because of multiple early losses), and High FSH, I didn't take DHEA, red clover, or vitex, even though they are all recommended for those conditions.  Why? Because as I researched them in depth I started to feel like they weren't right for me. For example, there is some concern that DHEA might worsen hormone-sensitive conditions like endometriosis (which I have!), PCOS, or uterine fibroids. I didn't want to risk that!  Both red clover and vitex can regulate cycles and improve fertility, but they are generally recommended for women whose cycles NEED regulation. At the time my cycles were a perfect 28 days with ovulation on or near the 14th. I didn't want to mess that up.
Also- Add things to your regimen one at a time so you can tell if you have an adverse reaction. For example, royal jelly gave me awful stomach aches, but I only knew because I added it on its own, not the same day I started 5 different things.
*This post contains affiliate links which at no cost to you provide me with some small change to help keep this blog running! If you decide to buy something I recommend, please consider clicking through one of my links to help support this blog and my family!  Thank you!
So what pills SHOULD I take?
Honestly, the basic fertility supplements are simple- a whole foods prenatal, an omega 3 & DHA supplement, and a good probiotic.  You also need a calcium supplement since you are a woman, and you are probably avoiding dairy to get pregnant. Beyond that you are supplementing for your personal conditions.  Get guidance from your acupuncturist, naturopath, doctor, and any other healer. Then, research, research, research.  Never trust any one healer or doctor to understand 100% of your health.  Only YOU can understand 100% of your health.  YOU make the decisions.
The Four Fertility Supplements Everyone Should Take When Trying to Conceive!
Prenatals
Everyone trying to get pregnant needs a good prenatal.  Check out my in-depth blog post on picking the best prenatal when trying to conceive.  It is also important to make sure you have a prenatal with folate and not folic acid.  Most people cannot process folic acid and it just builds up in the body- it can even lead to INCREASED miscarriages for some.  Play it safe and take folate- it gives all the benefits you need from folic acid (decreasing neural tube defects) without the sides effects. 
My Favorite Prenatals for Getting Pregnant Quickly
Omega 3 & DHA Supplements
You need to be taking these for yourself, your overall health, your fertility, and the health of the baby you are going to conceive.  If you can, take a high quality fish oil.  
Now, if you've gone down the google rabbit hole of trying to find the ideal EPA/DHA fish oil pill you've probably gone a bit crazy. It is very difficult to find clear guidelines on appropriate amounts for fertility. In the book Fully Fertile the authors suggest 1000-1200 mg EPA and 400-500 DHA based on a study by Wakefield in 2008 (although all I see in that study is how important it is not to overdose on EPA).
However, there are other experts suggesting that the best options are when the DHA intake is at least three times more than the EPA. In my opinion the best option for a fish oil is Nordic Naturals. If you are going with the Wakefield version, then the first option is good. If you are going with the DHA 3x amount then you'll want to Pro-DHA or Prenatal options!

Nordic Naturals Ultimate Omega– A good solid fish oil supplement with Omega 3s and DHA. Hubby can take this one too!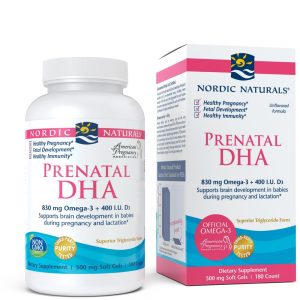 Nordic Naturals Prenatal DHA– A fish oil supplement that is specifically tailored to the needs of pregnancy.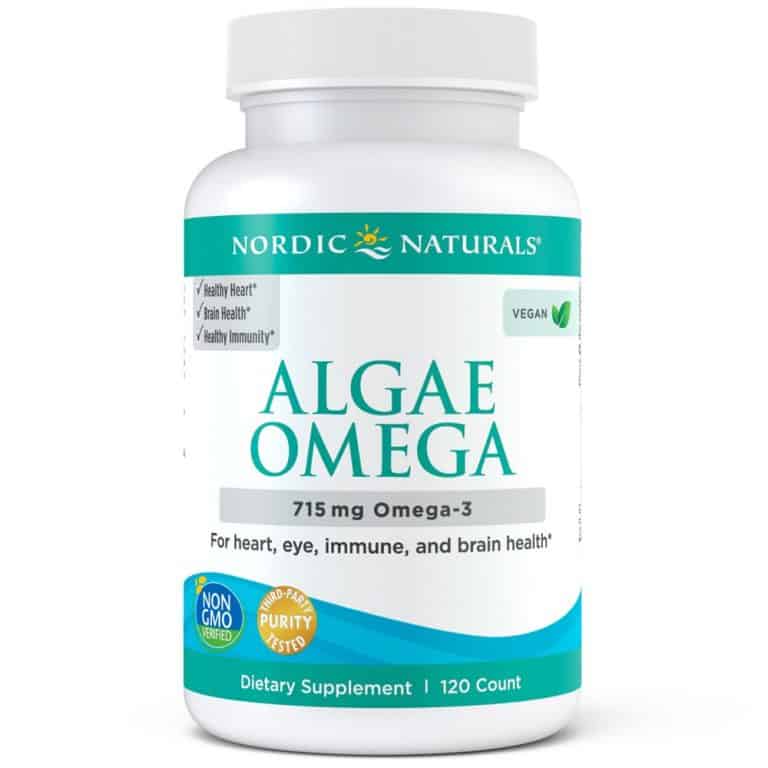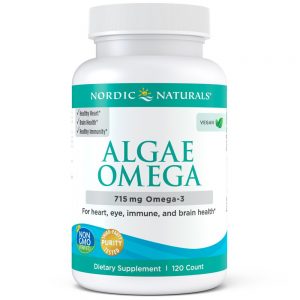 Algae-based Omega 3/DHA – This is actually what I take because I have a shellfish allergy and need an algae-based product for safety. Also good for vegans!
Probiotic
Get a high quality, multi-strain probiotic. The more strains the better. Make sure it has an expiration date (if it doesn't have one, you shouldn't buy it). Ideally you want a potency count of CFU (or colony forming units) of 50 billion or higher. Make sure it has at least Lactobacillus acidophilus, Lactobacillus plantarum, Bifidobacterium lactis, Bifidobacterium longum, and Bifidobacterium bifidum which are important good bacteria in your small intestine, large intestine, and lower bowel.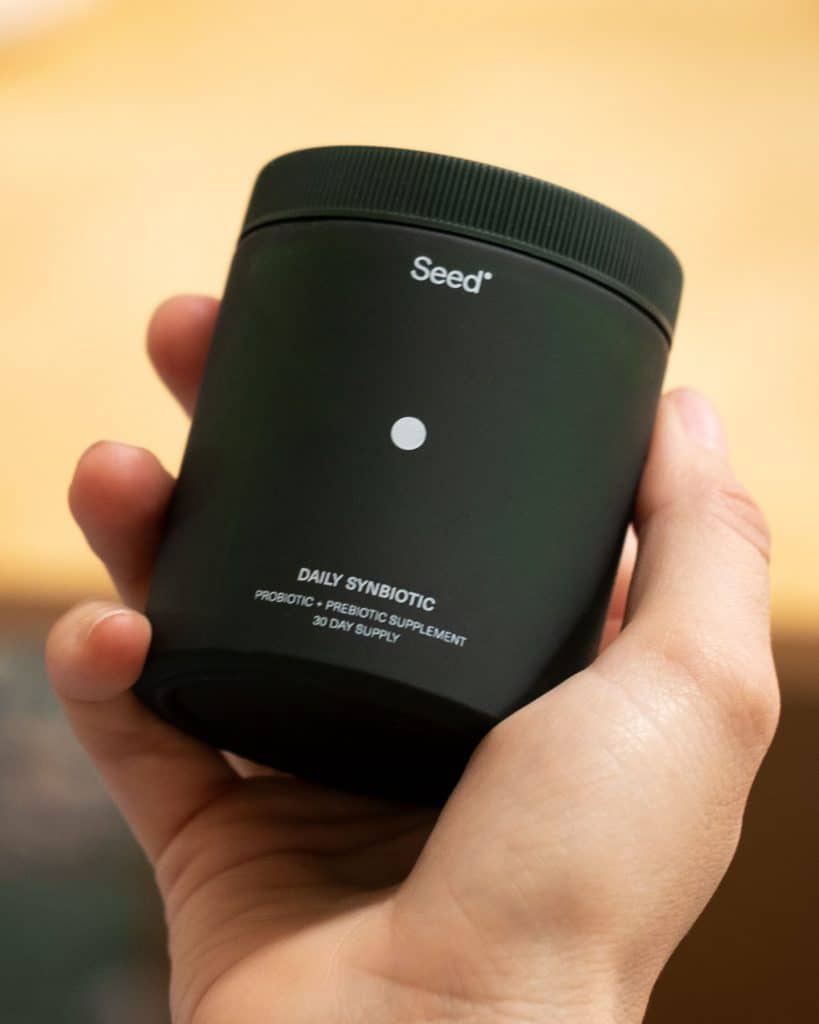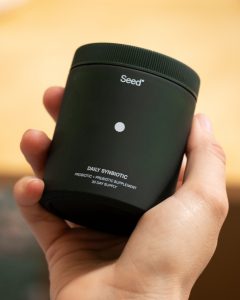 I use the Daily Synbiotic from Seed, and I think it is the best probiotic on the planet. It has 24 human-sourced bacteria strains, each of which is clinically researched in human trials and shown to provide benefits in one of these areas: digestive health,  gut immune function, heart health, skin health, reproductive health, gut barrier integrity, and oxidative stress. And there is a strain that boosts folate production. And it is shipped in a glass container protected by compostable packaging. 100 thumbs up! Get 15% off with code TOMAKEAMOMMY.
CoQ10 For Fertility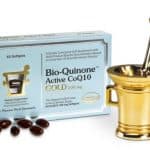 CoQ10 – Because of my egg health issues (suspected because of reoccurent early miscarriage/chemical pregnancies, low AMH, low antral follicle count, and high FSH) I took 300mg daily of CoQ10 for egg health.  You need to take either an Ubiquinol CoQ10 or a highly bioavailable Ubiquinone variety like the one I take now. Either is going to be expensive. Avoid the discounted (i.e., cheap) Ubiquinones. They will work but you will have to take twice as much, thus making them more expensive. I used to buy this  Ubiquinol brand at BJs wholesale club for a big discount, but its not the cleanest option out there.  There are plenty of options out there!
For dosage- Some research suggests 300mg daily of Ubiquinol or a highly bioavailable Ubiquinone (like the one I take now) or 600 mg daily if you get a less bioavailable Ubiquinone. But, listen to your body. The higher the quality of CoQ10 you are taking, the lower the does you'll need to take. 600mg may be too much. Here are some tips for taking CoQ10: only take 100mg at a time, anything more and you'll just pee it right out; take it early in the day- it can give you so much energy you'll get insomnia if you take it late at night and; take it with some healthy fat to help absorption, such as olive oil, egg, meat, nuts, avocado, or coconut oil.

I 100% love the Pharmanord Bio-Quinone Gold– I can feel a difference like no other CoQ10 I've ever taken. I recommend it hands-down. When not trying to conceive I actually use it just as an energy enhancer (since I don't drink caffeine). Please note it does contain a highly processed form of soy oil; Pharmanord says there is no protein or phytoestrogens left and that is good for me.  Their more expensive Ubiquinol does not have soy- it uses coconut oil.
Other CoQ10s that are highly rated are Jarrow, Healthy Origins if you want one with no allergens at all, Theralogix NeoQ10, or Bluebonnet for a gelatin-free vegan option.
Check out my whole post on CoQ10 & its benefits for fertility here!
Other Supplements for Fertility that I Took

Vitamin E – I take a very, very small dosage of the antioxidant Vitamin E in a mixed tocopherol form for egg health.  Make sure you ALWAYS take a mixed tocopherol Vitamin E if you are going to take it! I only take the Vitamin E on days I don't drink my magical Lemon Fertility Tonic.

Vitamin C – To complement Vitamin E as an additional antioxidant I use a delicious whole-foods Vitamin C spray on occasion (not every day).  Mostly if I feel like my immune system needs a little boost, or if I don't think I've consumed enough natural Vitamin C in that day.
Folate– Because of my MTHFR mutation my body can't process folic acid well. It is very important that I get enough folate in a bio-accessible form. My prenatal has 800 mcg of food-based folate, but when trying to conceive and during the first trimester I also take this Folate supplement to make sure I am getting enough!
Food supplementation I do, and did when I got successfully pregnant.

Wheatgrass– This is a food I drink in my fertility smoothies for lowering my FSH and providing overall nourishment. 

Spirulina – This blue-green algae is a food I drink in my fertility smoothies for my High FSH and my traditional chinese medicine diagnoses.
Red Raspberry Leaf, Nettles, & Oatstraw – These are herbal foods that I drink in a daily herbal infusion to boost overall nutrition and improve the health of my uterus. When I travel and can't make my infusion I take Red Raspberry Leaf capsules.
I also was taking mysterious chinese herbs given by my acupuncturist when I got pregnant, but I am not currently taking any.  
Are you ready to discover YOUR perfect fertility diet?
Tired of all the conflicting fertility diet information? It is up to YOU to take control of your fertility journey and do the research to figure out YOUR perfect fertility diet. I've developed this free e-book as a guide to jumpstart the process. It includes tailored diet information for many infertility diagnoses, such as PCOS, Endometriosis, Anovulation, Luteal Phase Defect, Thyroid Problems, Fibroids, Unexplained Infertility, and more! It is completely free to download! Enjoy!
✕
Want to get pregnant fast?
Love lists? Me too. Grab my 79 Things I did to transform my life and get pregnant in less than 3 months after 2 years of infertility and miscarriages! Totally free!

Anna Rapp is a fertility journalist and non-toxic living expert. When Anna Rapp was struggling with infertility and recurrent early miscarriage, she was diagnosed with diminished ovarian reserve, High FSH, low AMH, low follicle count, endometriosis, and an MTHFR mutation. Despite being told donor eggs were her only solution, Anna used her graduate training in research methods and analysis to read everything she could find on fertility and egg health. Ultimately, she lowered her FSH and got pregnant naturally (twice). She blogs about how she did it and encourages her readers to take charge of their fertility journey and get happy, healthy, and pregnant!