The mental gymnastics of trying to conceive are hard. I experienced this myself when going through infertility. I spent hours researching what to eat, what to use, and what to do– it was exhausting! To then be met with disappointing results time and time again can be so depleting. If you're battling infertility, you're not alone. I was there myself after being diagnosed with low AMH, high FSH, endometriosis and recurrent miscarriage. I am so happy to share that I now have two miracle babies of my own.
I have shared my story of the different lifestyle changes that I made throughout my blog that helped me to become pregnant. Although there are so many factors that affect fertility, understanding your fertility window plays a major role in pregnancy. You want to make sure you are having sex when you are at peak fertility! You can use fertility monitors to zero in on ovulation, increase your chance of conception, and ensure that you're not missing your most fertile days. I've tried many ovulation monitors and fertility trackers myself, so today, I'm sharing the best fertility monitors and ovulation trackers on the market!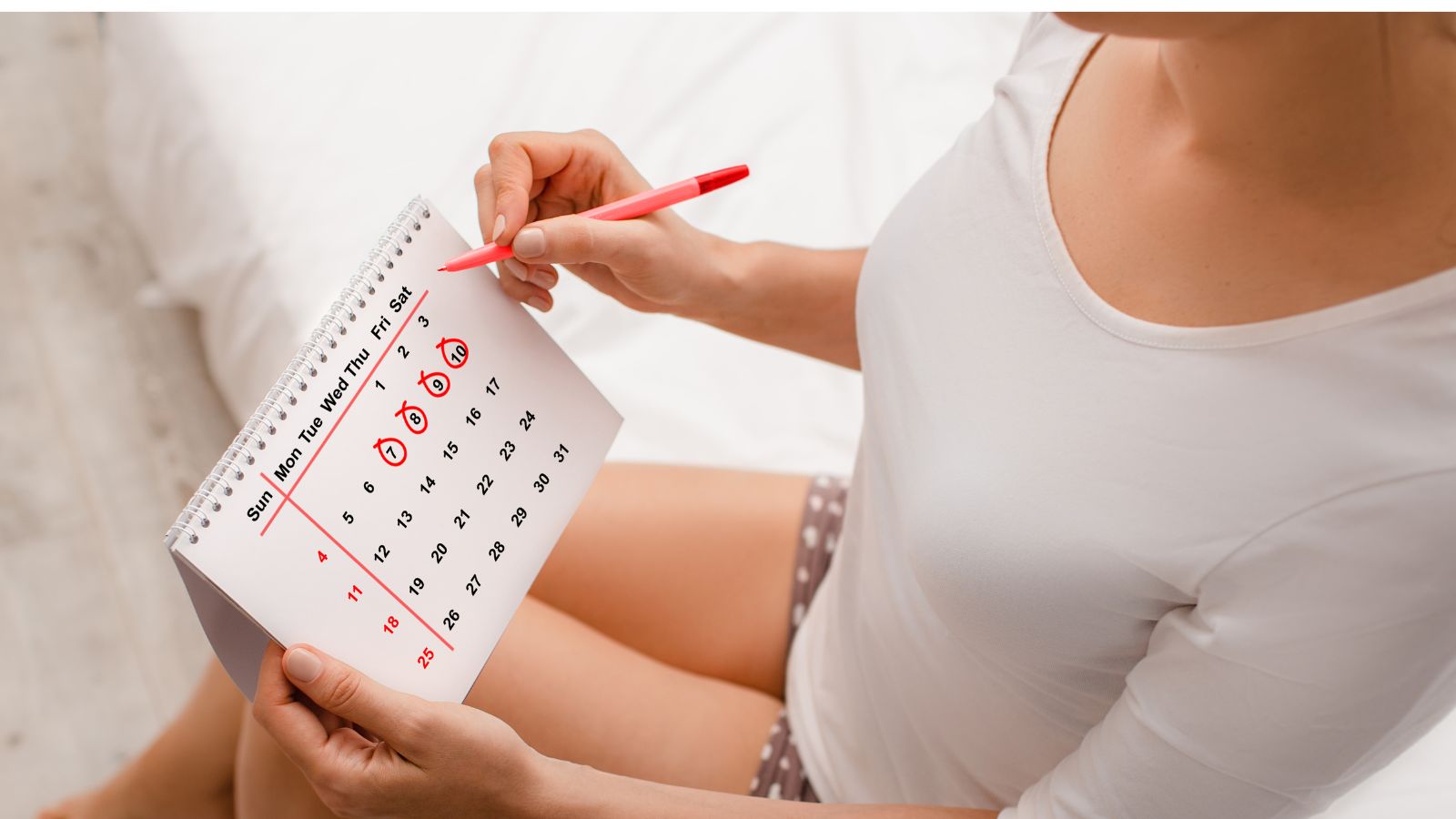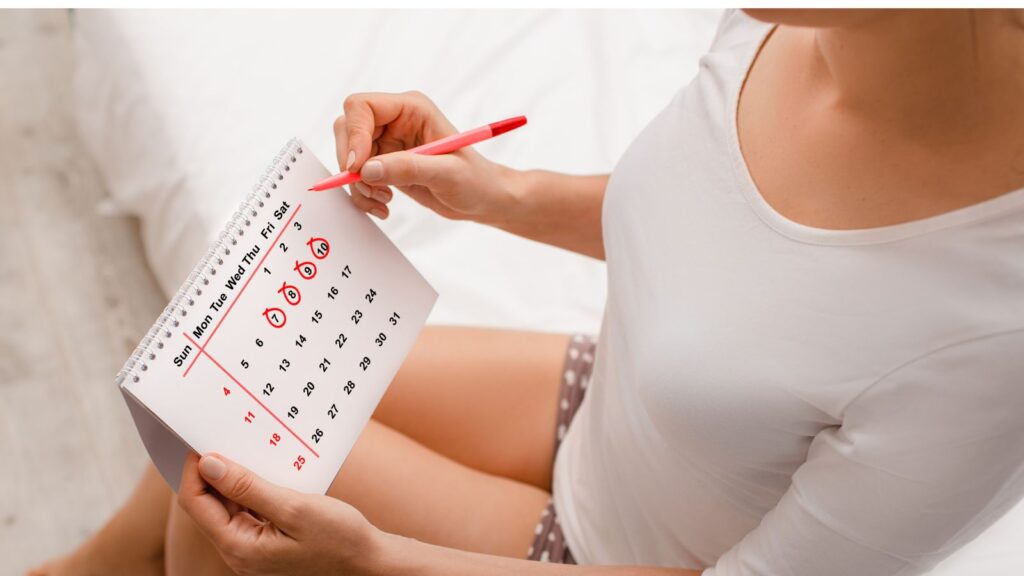 The Best Fertility Monitors to Maximize Your Chance of Conception
Although fertility monitors cannot guarantee pregnancy, they're a helpful tool to track your fertility hormone levels. Trying to conceive can be extremely stressful when fertility problems arise- and tracking may not be for everyone! If you're interested in tracking, I've tried so many fertility monitors for myself. Today, I'm sharing my thoughts on different fertility monitors on the market to help you make an informed decision about tracking your fertility.
One helpful tidbit is that you can use your HSA or FSA health savings accounts to purchase an ovulation monitor or fertility tracker! I share my recommended products below.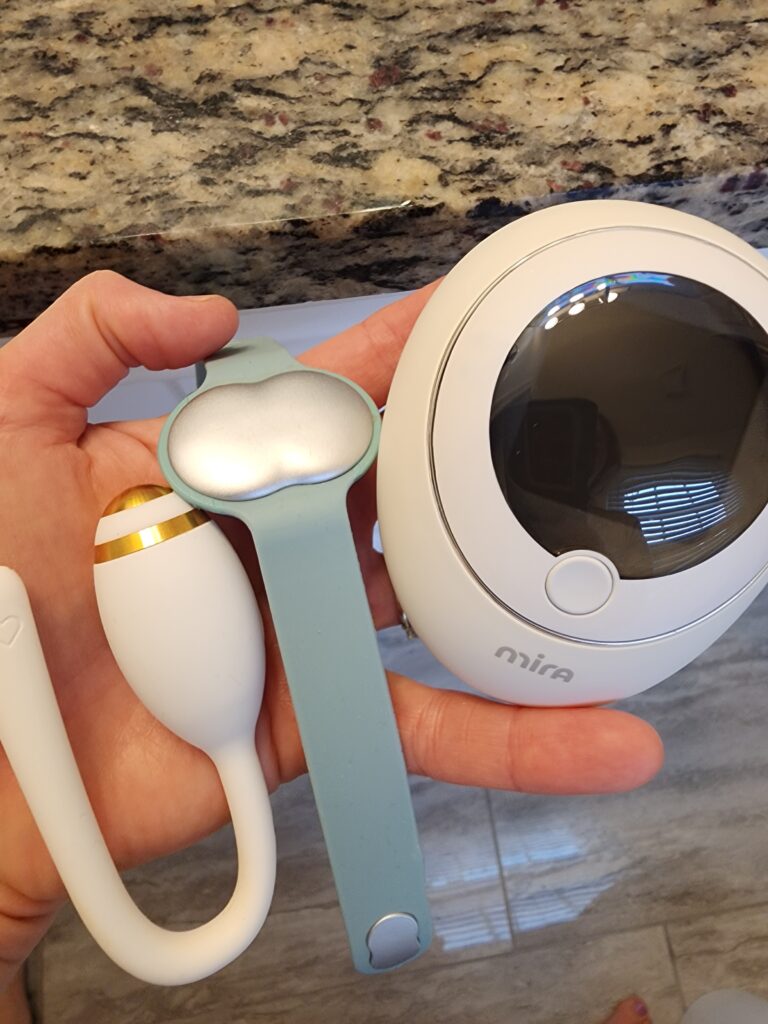 What is the best way to monitor fertility?
When I was trying to conceive, I changed basically everything about my lifestyle and tested out SO many different fertility monitors while trying to get pregnant, both the first time and the second time. I found tracking my basal body temperature to be very, very stressful. For me, waking up at the same time every day and trying to take my temperature without moving was just way too much. My charting always looked like a mess. I ended up having sex every day just so I wouldn't have to track and I could make sure we'd have sex while I was ovulating. If you're struggling with fertility and tracking isn't for you, having daily sex will amp up your chances of getting pregnant!
I tried the Ava Fertility Tracker for my second pregnancy, and I loved it! It was super helpful and took a lot of the BBT tracking stress off of my plate. Tempdrop is a more up-to-date version of the Ava. I have also tried Kegg and Mira, and love them both. Fertility tracking can be super personalized to you and what you feel comfortable adding into your routine. There are also different ovulation trackers that are the best for conditions like PCOS and irregular cycles. There are so many different options to choose from, so pick what feels right for you! The best fertility monitor is going to be the one that works for YOU.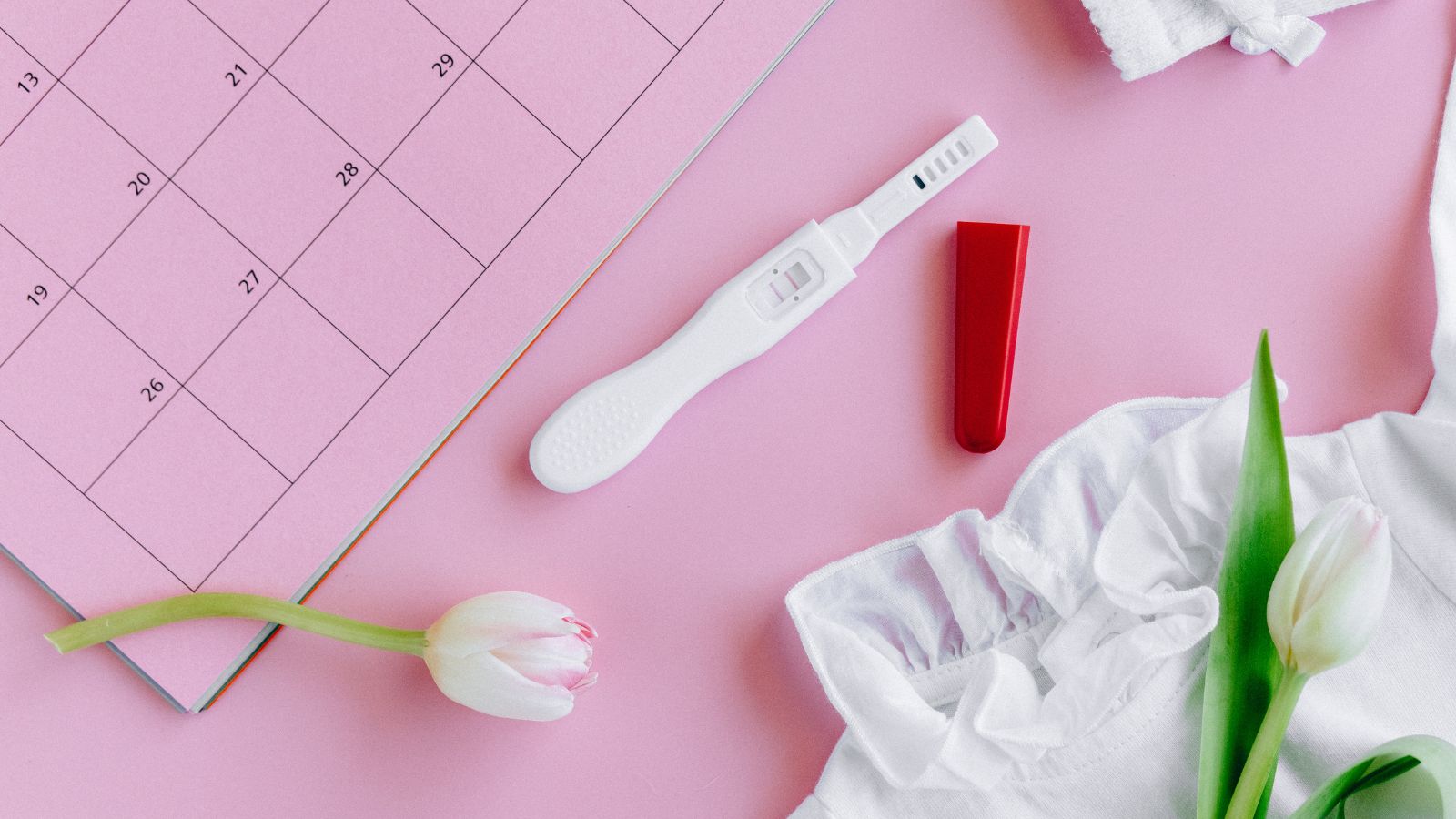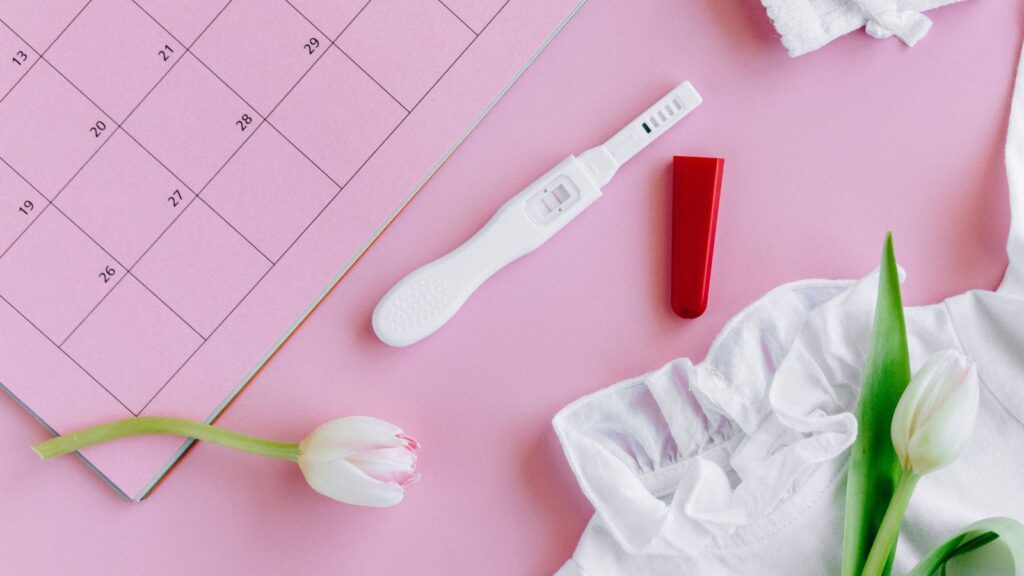 How to Track Ovulation
Ovulation is the third phase in the menstrual cycle, where an egg (ovum) releases from one of the ovaries and moves down the fallopian tube into your uterus. It typically happens once a month and allows for a chance that sperm may reach the egg and make a baby. It's possible to get pregnant up to five days before ovulation and on the day of ovulation, but your best chances of pregnancy are the three days before and including ovulation. Each month there are ovulation indicators like body temperature, cervical mucus, and spikes in hormone levels (specifically your luteinizing hormone surge, i.e., lh surge), that can be used to track your ovulation. There are many helpful tools for monitoring this, which I'll cover in this blog!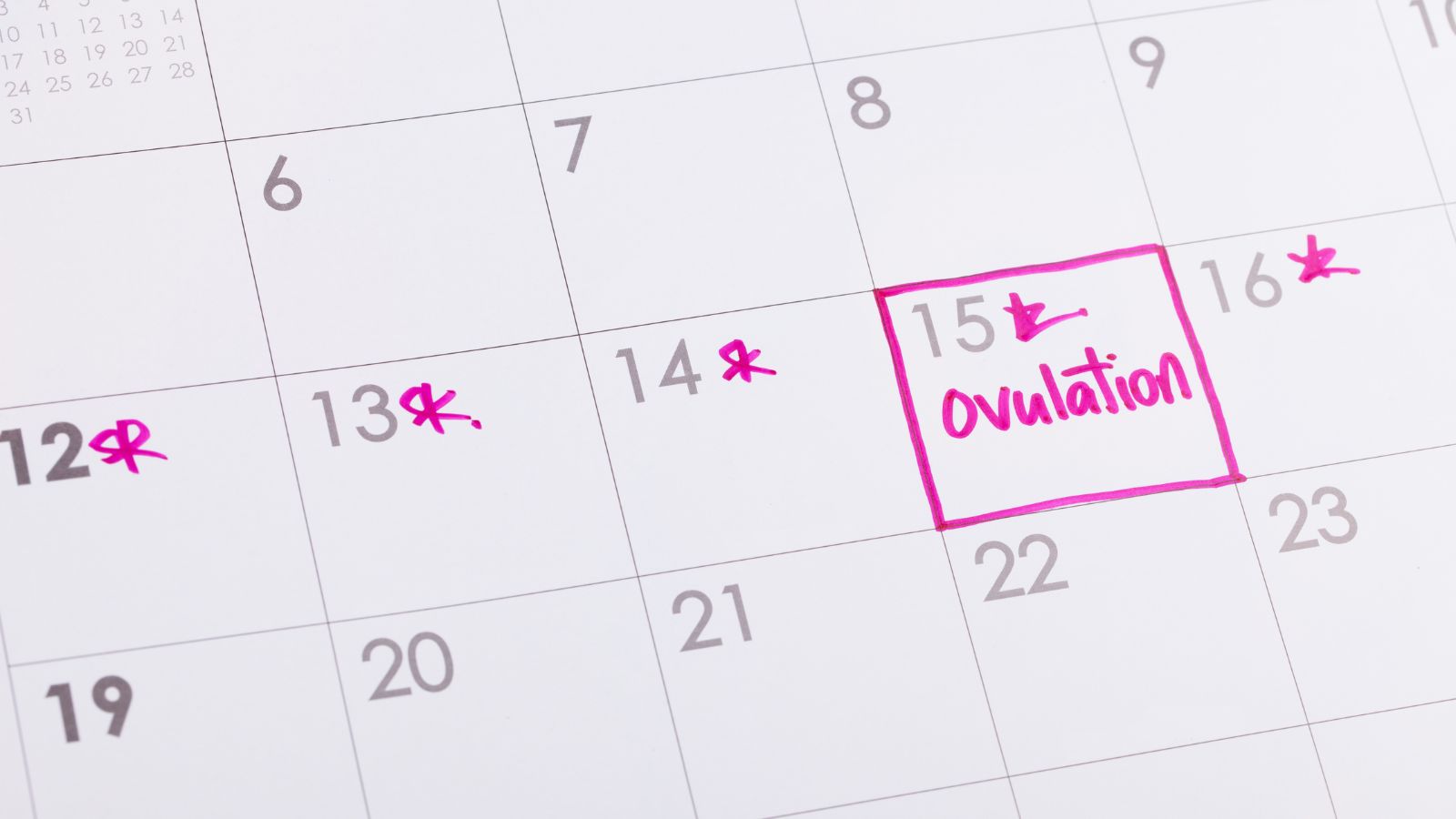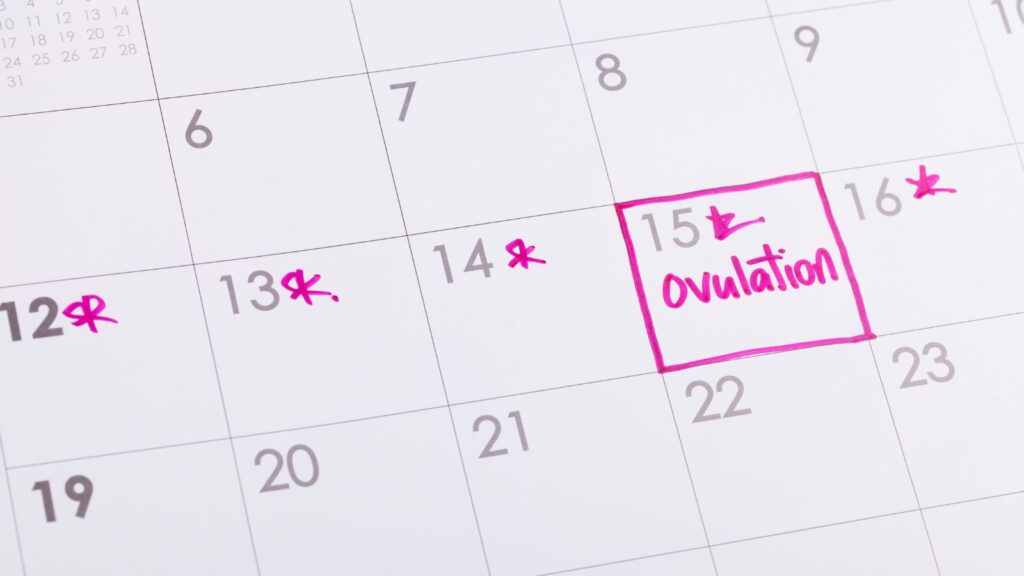 Why Track Using a Fertility Monitor?
Fertility monitors are a great tool for learning your ovulation window. They're able to provide more accuracy and insight into your ovulation rather than guessing each month. When trying to conceive, especially if you struggle with infertility, knowledge is power! The more you know about your body, the more you will be able to work with it and understand what ways you can increase your chances of pregnancy.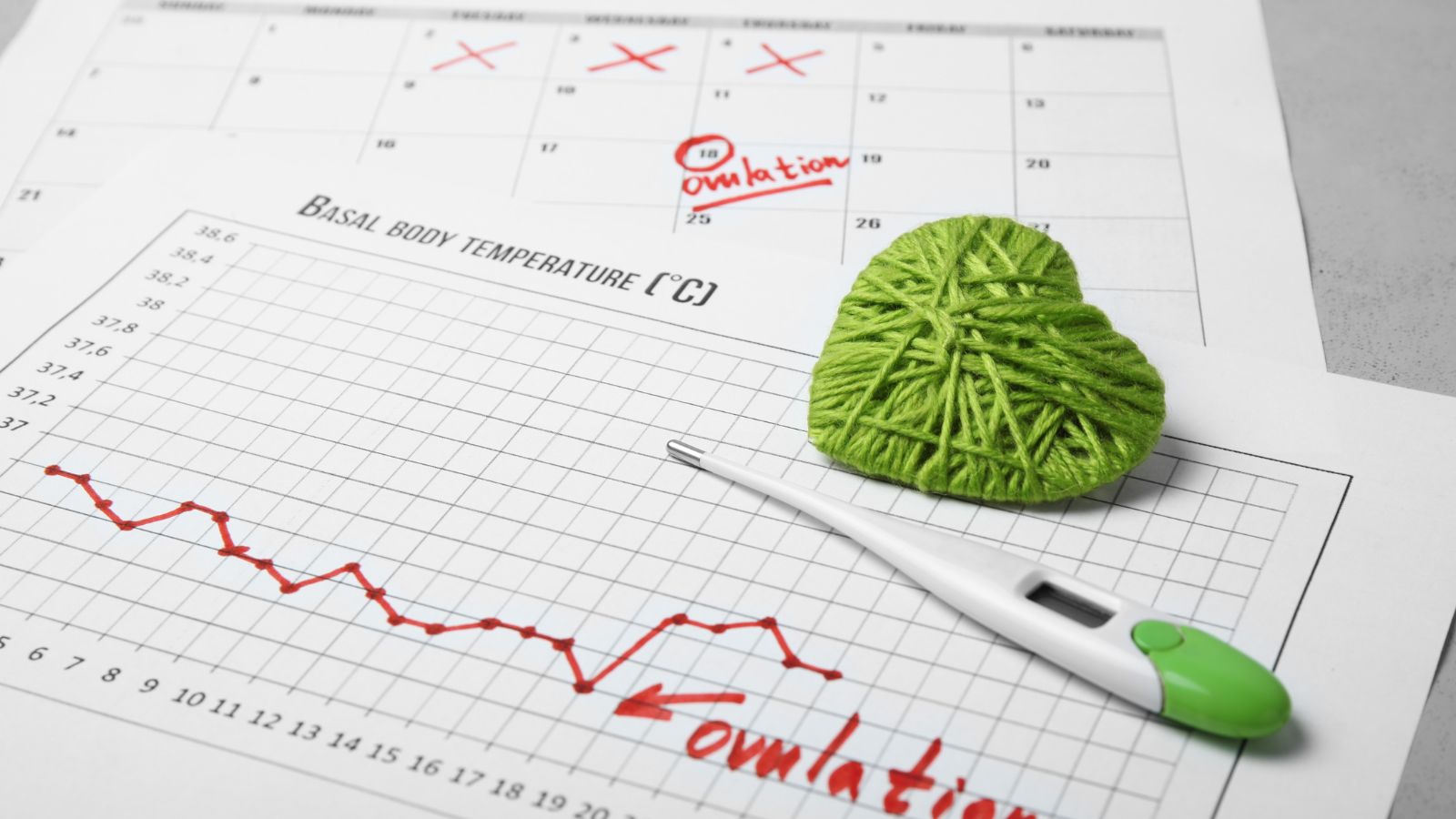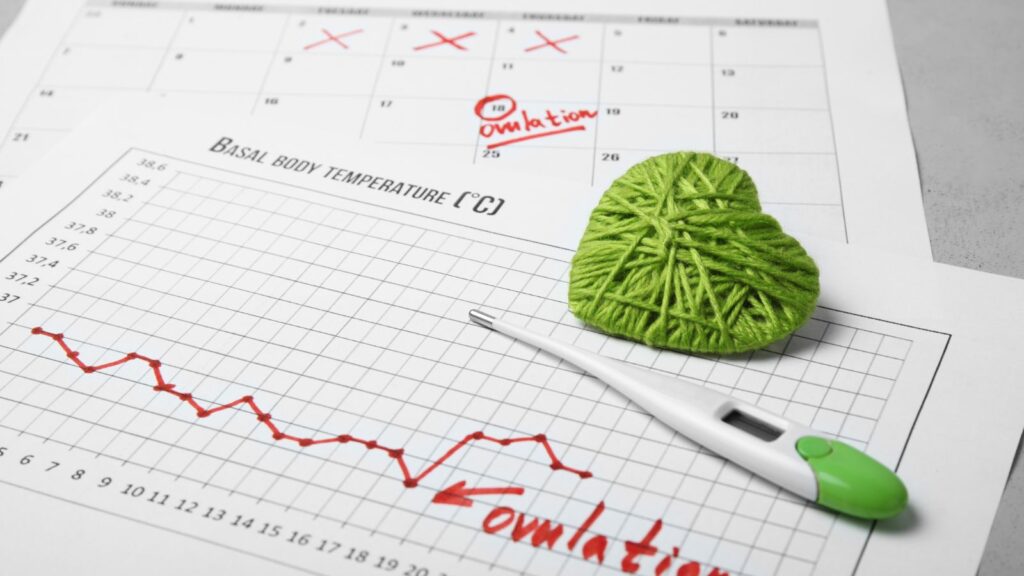 Which fertility tracker is the most accurate?
The best fertility monitor is probably the Mira fertility tracker which is very accurate for detecting ovulation and understanding your hormone cycles. It's so intuitive and easy to use, which I love. It's also much less stressful than some other methods because there's such a small margin for error. The tests are really accurate because they pick up on the tiniest hormone fluctuations.
It's definitely a splurge, but if you're looking for as much awareness as possible about your hormone levels, ovulation, and fertility, that's the test I would pick. It also predicts monthly cycles pretty accurately based on the data they pick up, which can be a huge plus if you are going through PCOS, irregular cycles, or any other hormone imbalances.
The Inito Fertility Tracker works similarly to the Mira, but is more affordable. I haven't tried the Inito yet, but it looks just as promising!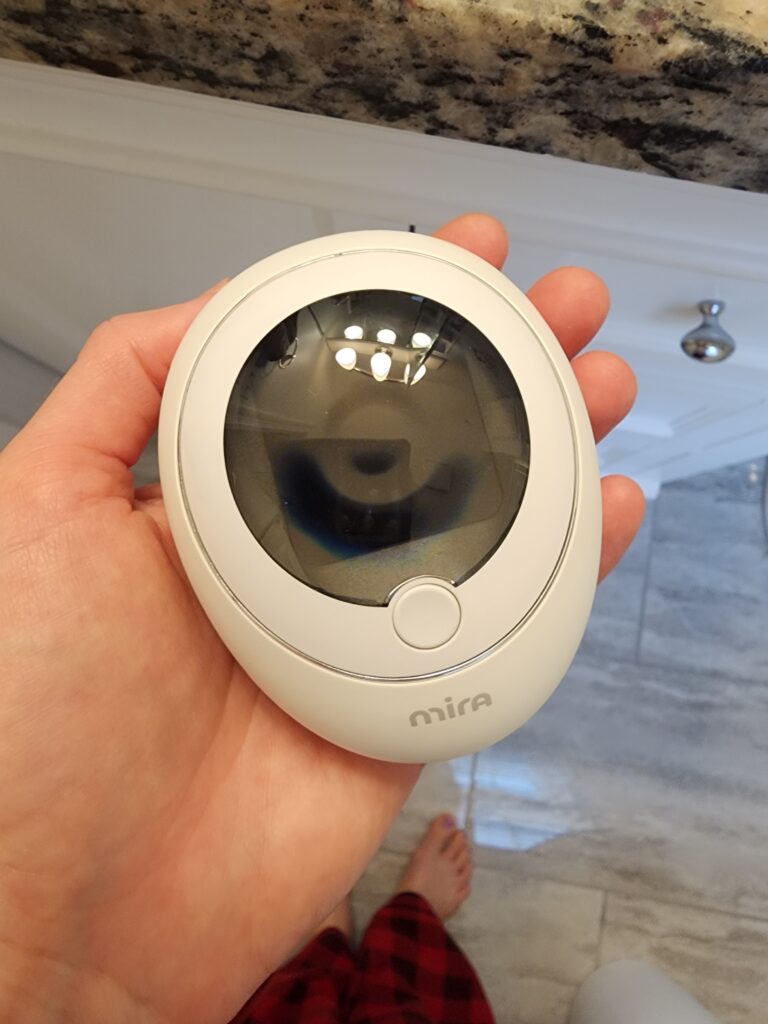 How Do Fertility Monitors Work?
Fertility monitors are a great tool to help identify when to have intercourse to maximize your chances of getting pregnant. Most fertility monitors track your cycle through basal body temperature, cervical mucus, or hormones found in your urine. Fertility monitors use that information to determine your ovulation and fertile window.
The World Health Organization reports that 1 in 6 people globally are affected by infertility. If you are among the many people who are struggling, a fertility monitor may be a good option to understand which times you are most likely to successfully conceive. There are many different types of fertility monitors, but most of them only track one data point. Using more than one type of fertility monitor can help you get the most accurate results.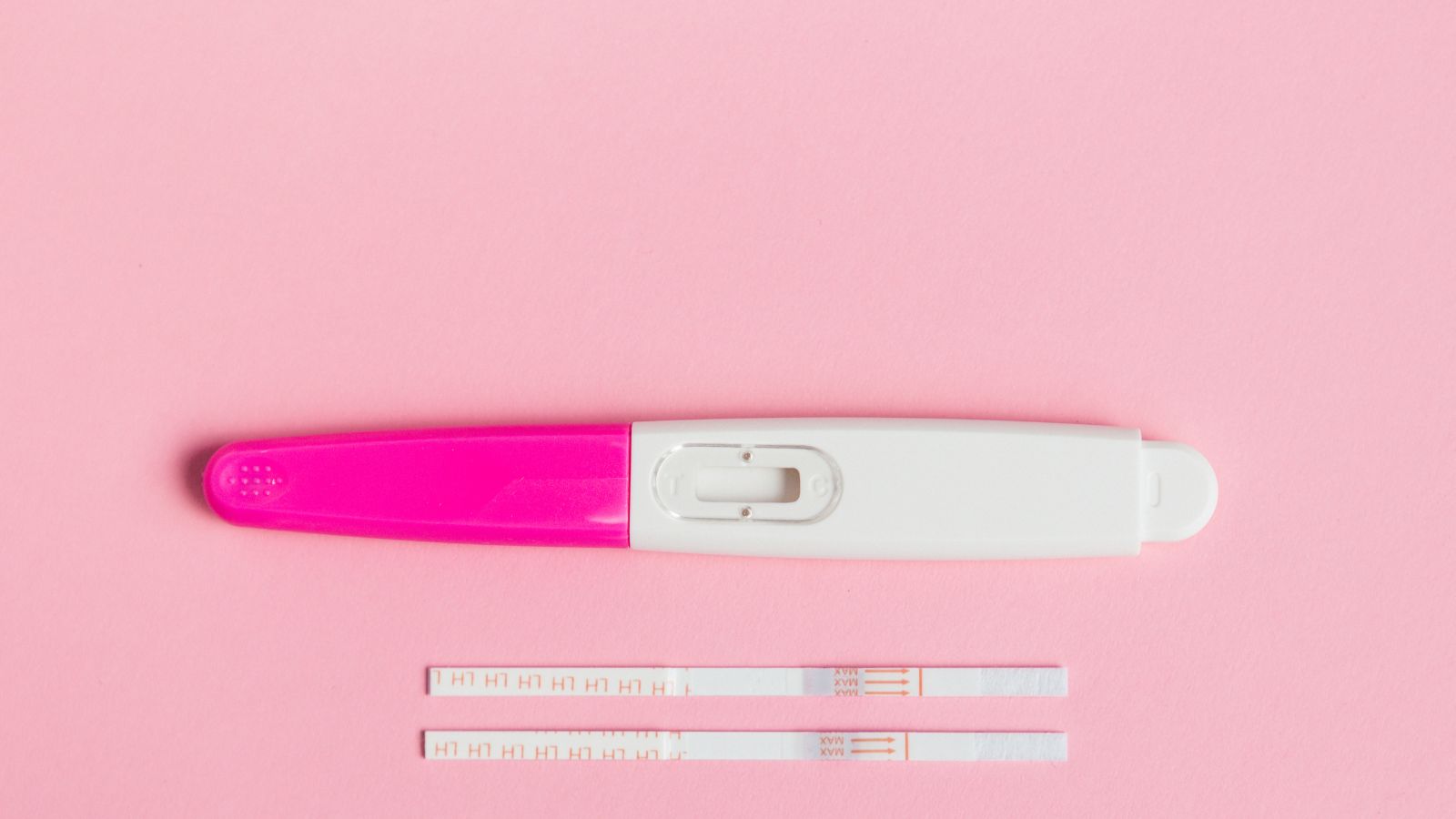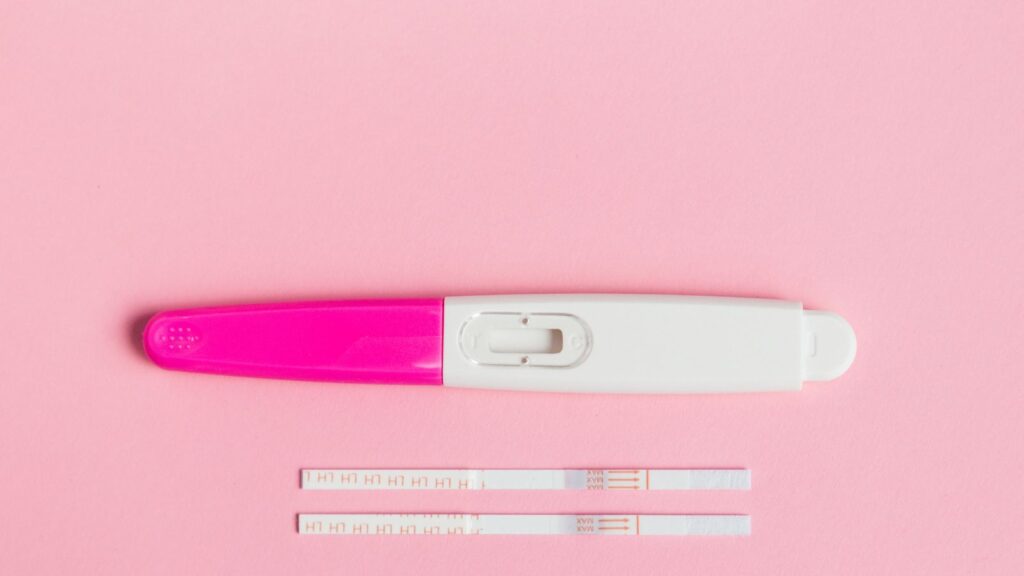 Most Common Types of Fertility Monitors
Basal Body Thermometers
Basal body thermometers track your basal body temperature (BBT), or the lowest recorded natural, non-pathologic body temperature, after your body has been resting for a period of time. Your body temperature dips just a bit before ovulation and then has a higher BBT after ovulation due to the formation of the corpus luteum. The corpus luteum releases progesterone to prepare your body for potential pregnancy, causing the hypothalamus to set higher basal body temperatures.
You can take your oral temperature first thing in the morning before getting out of bed, just like a regular thermometer. This is the good old-fashioned way of tracking your cycle and fertility, and also a relatively affordable option! It may be a good idea to use another method of fertility tracking paired with recording your BBT, since several factors can impact your temperature besides fertility.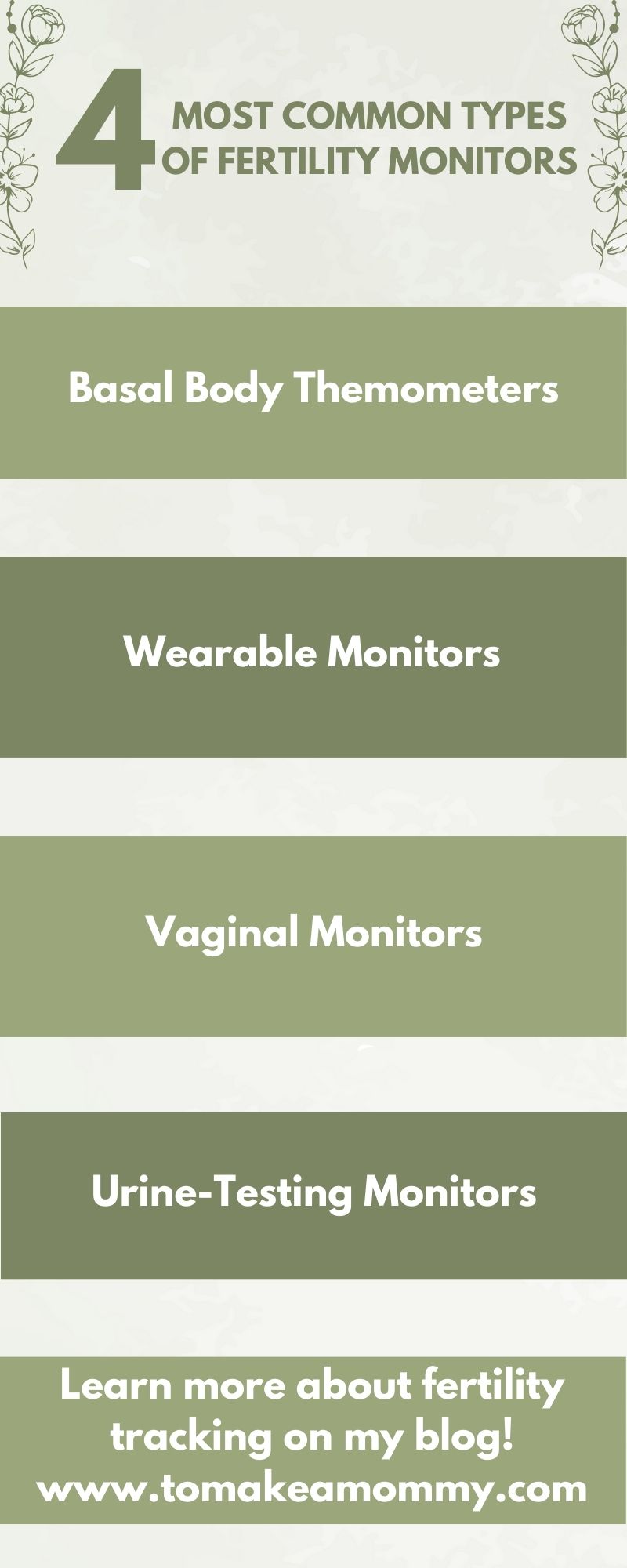 Wearable Monitors
Wearable monitors can be worn on your wrist or upper arm overnight to track your basal body temperature. A wearable monitor is a great solution to tracking your BBT, because then you don't need to remember to track it when you wake up! Wearables are also super helpful for those who have irregular sleep patterns, do shift work, who wake up to breastfeed, who get up to pee during the night, or anything that would interfere with your BBT upon awakening. Or, ff having to remember to take your temperature every morning before getting out of bed stresses you out (it totally stressed me out, lol), this is a really convenient alternative.
Best Wearable Fertility Monitor: Tempdrop
Vaginal Monitors
Vaginal monitors are inserted into your vagina to measure the quality of your cervical mucus. There are variations throughout your cycle in the quality of cervical mucus that are indicative of higher levels of fertility. These monitors can use the data to identify when you are most fertile.
Best Vaginal Fertility Monitor: Kegg Fertility Tracker
Urine-Testing Monitors
Urine-testing monitors measure hormone levels in your urine. The main hormones that are measured are the Luteinizing Hormones (LH). Some models are also able to measure additional hormone levels to give even more insight into your cycle. LH are produced by the pituitary gland and increase right before ovulation. The urine tests can identify the LH surge, which typically happens a day or so before ovulation.
Best Urine-Testing Fertility Monitors: Mira and Inito
What is the best way to monitor fertility?
There are so many different tools that you can use to track ovulation. The best fertility monitor to learn about your hormone levels will be the more sophisticated trackers that provide the most information. However, if these tools are out of your budget, combining methods like simple BBT tracking and checking your cervical mucus can provide great insight as well. It really depends on how detailed you want to get with the information and what your personal preferences are. Having access to your in-depth hormone levels can be really valuable, especially if you experience infertility or hormone imbalances in general.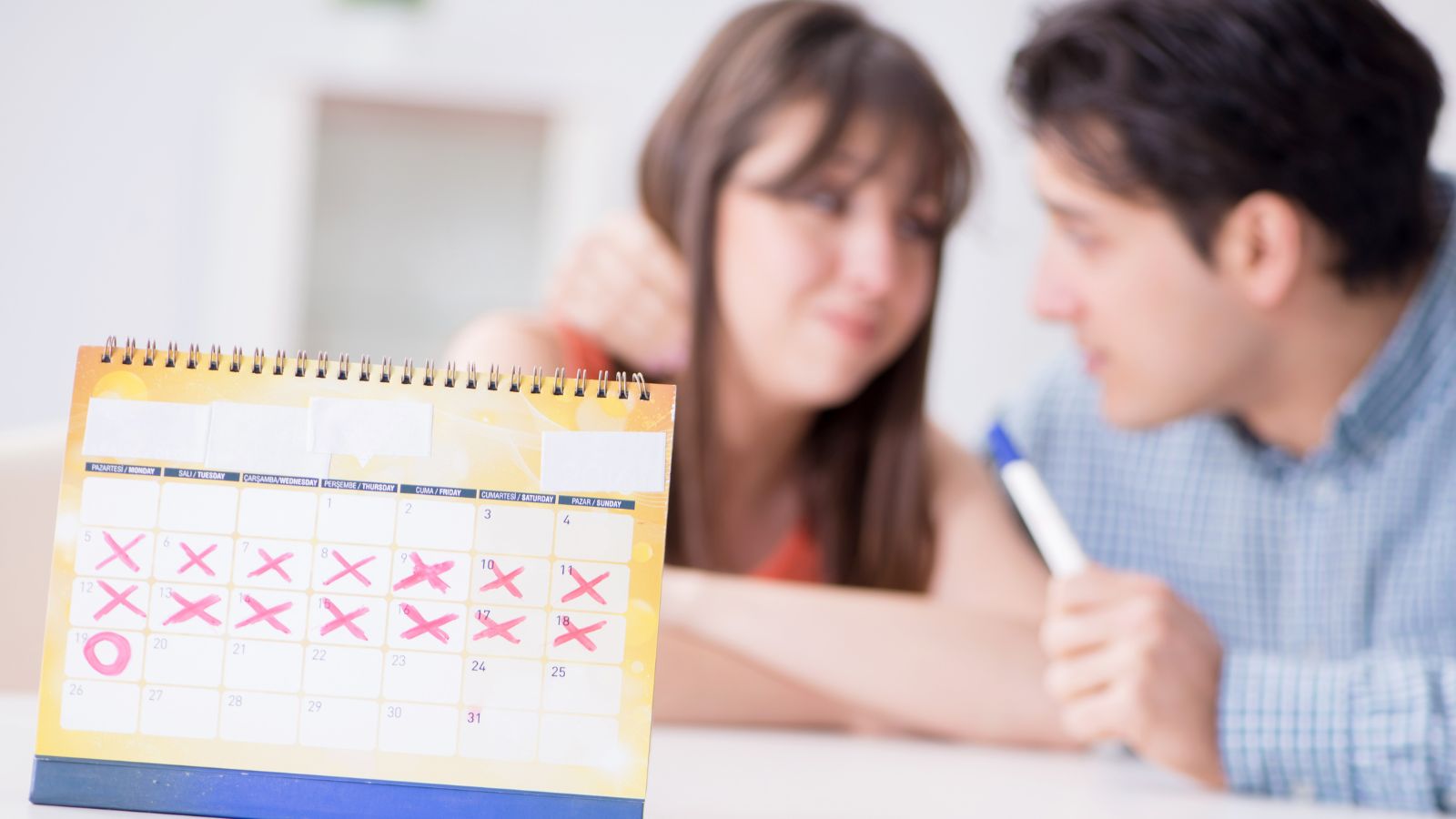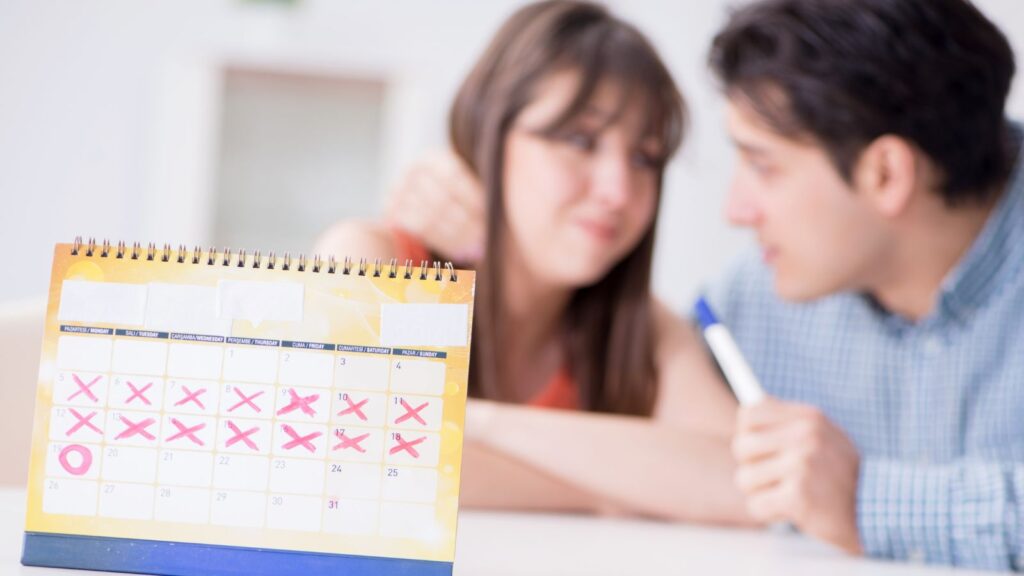 What is the best fertility monitor for irregular cycles?
Irregular menstrual cycles can make things feel so much more difficult when trying to conceive. (If you experience irregular cycles, read more about red clover and herbal fertility tea infusions!) A fertility monitor can be an amazing tool in this case to help you understand your hormones better.
My top recommendation for irregular cycles is to either get a Mira fertility tracker or an Inito fertility tracker so that you can track ACTUAL hormone levels. Both Mira and Inito also go super in-depth in tracking your hormone levels and providing tons of data about your unique cycle. Whether you go for Mira or Inito, the additional insight into your hormones, cycle predictions, and ovulation will be so helpful to understand.
What is the best fertility monitor for PCOS?
Similarly to irregular cycles, having PCOS can complicate the process of getting pregnant. PCOS stands for Polycystic Ovary Syndrome, and it's defined as symptoms that are caused by a hormonal imbalance in women. These symptoms can show up as irregular or changing cycles, increased facial or body hair, acne, ovarian growths, and infertility. The World Health Organization reports that approximately 116 million women are affected by PCOS globally. So if you struggle with PCOS, you are not alone!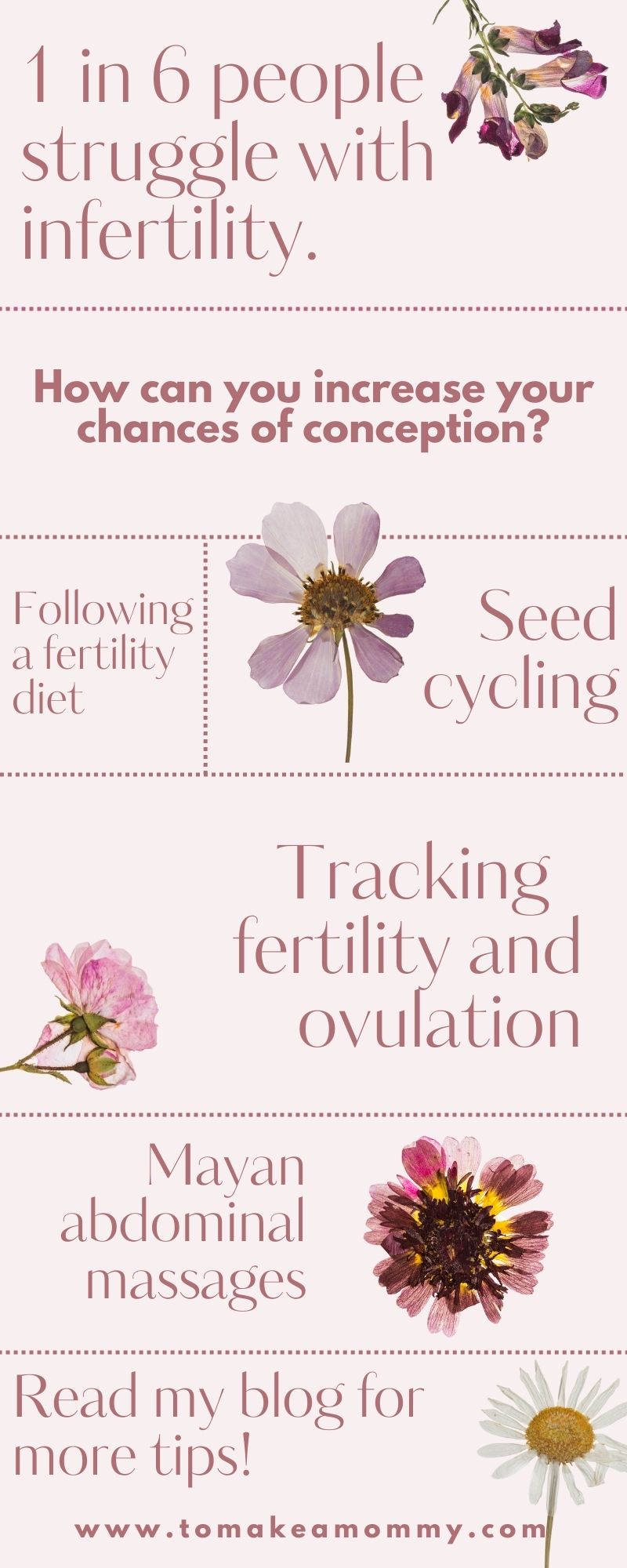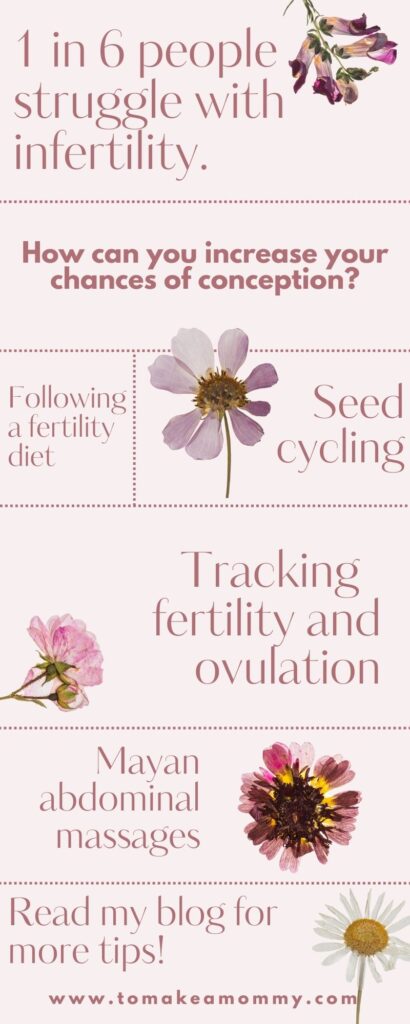 In terms of tracking fertility, I would recommend Mira or Inito due to their accuracy and since they report actual hormone values. They both have the ability to track ovulation regardless of hormone imbalances. Check out my free e-book, Your Perfect Fertility Diet, to get tailored advice for several diagnoses, including PCOS.
What Are the Odds of Getting Pregnant While Tracking?
Fertility monitors are a great tool for determining fertility and the best time to try to conceive. You can get pregnant much quicker when you track ovulation because you're able to pinpoint exactly when you're ovulating and have sex during your fertile window. However, a fertility monitor won't be able to address the root issues of infertility. Good news- there are SO MANY ways to naturally improve your hormone health. There were many lifestyle changes that I incorporated to get pregnant, including my fertility diet, seed cycling, getting a Mayan abdominal massage, and so many other decisions I made to be blessed with my second miracle baby. I actually did 79 Things, lol. There is hope!
Best Fertility Monitors to Increase Your Chance of Conception
Pros: This is a classic option to monitor your BBT before getting out of bed every morning. The environmental footprint is low since you're reusing the same thermometer every day. It's also super affordable and has great reviews. Manually taking your temperature is accurate in determining your BBT as long as you follow the instructions correctly!
Cons: Having to remember to take your BBT every morning can get a bit stressful, but if you're someone who thrives on routine, that may not be an issue for you. It also doesn't connect through Bluetooth, so if you're tracking your BBT through an app, you have to enter the data yourself manually.
The Mira is my top pick for best fertility monitor because of its accuracy and insight into your cycle. They have options that can read your luteinizing hormone (LH), follicle-stimulating hormone (FSH), E3G (a metabolite of estradiol (E2) found in urine), AND PdG (Pregnanediol Glucuronide the urine metabolite of progesterone) hormone levels! This tells you when you ovulate, identifies a 6-day fertile window, and confirms that ovulation happened during a cycle. The Mira analyzer is a urine-testing monitor into which you insert the test wand that you dip in your urine. The analyzer automatically syncs with the Mira app so that you can learn more about your body's hormone levels. You get your test results instantly and can track them on the app. You can decide which type of urine wands to purchase based on which hormone results you'd like to see.
Pros: Highly accurate, you receive hormone results within 15 minutes and they upload and sync to your phone (it's really cool). App and device are both easy to use. Works easily for PCOS and irregular periods. Best: Gives accurate results with actual hormone values! Also, you can share your hormone charts with your doctor or acupuncturist, which may help with diagnosis. My RE was willing to supplement with progesterone after I showed her my luteal phase defect on my Mira app.
Cons: Expensive! Plus, you have to buy more wands which are also pricey. Also, I'm not happy about the environmental footprint since they use disposable urine-testing wands that have specialty electronics in them. Thankfully, they're starting to mark the recyclable parts of their wands to help reduce waste. The worst con, though, is that the app can be a little problematic, and my Mira analyzer would sometimes randomly shutoff in the middle of analyzing.
Mira has generously created code ANNA20 to offer 20% off for my readers!
I personally have used the Mira Fertility Tracker and found it to be amazing in terms of what it can do. Grab your Mira today!
Here is my Instagram post from when I was trying out the Mira and kegg:
Inito ($149) (Best Affordable Option)
The Inito fertility monitor tests urine for 4 fertility hormones- estrogen, LH, PdG, and FSH. It measures beta LH instead of alpha LH, which reduces the chances of a false positive from cross-reactions with other hormones. It learns your unique body and considers past readings in its results.
Pros: This is a great ovulation tracker at a more affordable price than the Mira. All four hormones are tested on a single test wand, making it a little more environmentally friendly than the MIra as well. Best: Gives accurate results with actual hormone values! Really, all the pros are the same as the Mira. You can bring your app in to share with your doctor or acupuncturist, to help with diagnosis and treatment. This is also a great option for PCOS or irregular periods!
Cons: The biggest con is that currently they only have an app for iOS, so Samsung users are out of luck. Unfortunately, due to the disposable nature of this product, it's not very environmentally friendly. The reoccurring price of test wands is also an issue.
Inito has kindly given my readers 15% off with code TMAM15!
Tempdrop is an armband that tracks your temperature throughout your sleep. The algorithm for this product ensures accuracy even if you have highly disturbed or irregular sleep, which is a bonus! It syncs up to an app to share the data, and you can plug in your other symptoms as well for best tracking. Quick tip- wearing it over the axillary artery will give you the most accurate data!
Pros: Tempdrop is a fabulous way to track BBT, even if you do shift work, wake up several times at night, breastfeed, toss and turn, get up to pee an hour before waking, etc. These are things that will make a regular waking BBT reading not work. The wearable option solves that! It's also environmentally friendly since you can reuse this every time. Their customer service and help/tech support are reported to be very good (I haven't tried TempDrop yet). Tempdrop will integrate and sync your data with several period tracking apps, although the basic version of the Tempdrop app is free. If you upgrade to the premium version of the app, then you can also track your sleep data.
Cons: This is definitely a higher price point compared to some of the other options. It also may be uncomfortable depending on how sensitive you are while you sleep, since it's an armband that has to be worn throughout the night! Also, if you don't wear it properly, it won't track well. Be sure to keep it over the axillary artery will give you the most accurate data!
Grab your Tempdrop today! Use code AFTOMAKEAMOMMY for 10% off, or just click through my links!
Kegg ($259) (Best Zero-Waste Option)
The Kegg fertility monitor is super unique! It can track changes in your cervical fluids to determine fertility levels. It only takes 2 minutes and connects to an app, which makes it super easy to see your results. You use it daily by inserting it into your vagina around the same time each day, and after about two minutes it buzzes to let you know it's done. You can also use it as a Kegel ball for exercising pelvic floor muscles!
Pros: This is my top pick for ease of use and environmental impact! I love that it's zero waste. It's a vaginal monitor that can track changes in your cervical fluids to determine fertility levels. It only takes 2 minutes and connects to an app, which makes it super easy to see your results.
Cons: This method of fertility tracking is a bit more invasive, so you have to be comfortable inserting the device. Some factors can interfere with the results, like vaginal medications, menstruation, or intercourse.
Kegg has been so kind to give my readers $10 off with code tomakeamommy!
I personally have used the Kegg and found it very easy to use. Honestly, I prefer it to pee sticks any day, but it doesn't get my top pick because it doesn't provide the in-depth hormone data that the Mira and Inito do! I would insert the Kegg while brushing my teeth each night to make sure I did it around the same time each day, and because you are supposed to brush your teeth for two minutes :-). And, yes, I did enjoy the little buzz that let me know the test was over, lol.
Pros: This touchscreen fertility monitor tests urine to identify LH and estrogen levels. It's a bit more affordable than some of the other urine-testing options and has really great reviews on Amazon!
Cons: The Clearblue Fertility Monitor doesn't work well for those who have PCOS or who take a long time to ovulate. You can only test for 18 days before the monitor just reverts back to "low" or tells you to refer to the instructions. This monitor can't identify as many hormone levels as some of the other urine-tracking fertility monitors on my list. It's also not environmentally friendly since it's a disposable product. Even though it has a touch screen to store data, it only stores up to 6 cycles, so you may not have as much of your data at your fingertips as some of the monitors that pair with apps. The fertility monitor test sticks also don't come included in the price, which costs an extra $40. 
Pros: This wearable monitor comes in the form of a sensor patch! It measures your body temperature 24/7 to determine BBT during the time that the app estimates your fertile window. It's worn for 7 days during your cycle. It's another good option if you're not the best at remembering daily to take your temperature, and on the more affordable side!
Cons: You can only use one patch per cycle, so these aren't very environmentally friendly since they're disposable. Also, these can get pricey since you have to buy a new patch for every cycle.
Pros: These urine-testing strips monitor fertility and identify levels of FSH, E1G, LH, and PdG. It tells you about your ovarian reserve, your 6-day fertile window, and confirms ovulation success. It's also a relatively affordable option for urine testing and includes testing strips in the cost, so it's a great option if the other urine-testing monitors are out of your budget. It pairs with an app to provide insight into your fertility and hormone levels.
Cons: Similar to the other urine-testing fertility monitors, the disposable nature of these tests isn't environmentally friendly.
Pros: Natalist is a blood test that measures estradiol, FSH, testosterone, LH, and TSH to provide information on overall hormone levels. This is a really great option if you're looking for official results- these are lab processed for a super in-depth hormone evaluation. Even though these are plastic, Natalist is 100% plastic neutral, meaning they eliminate a pound of plastic pollution for every pound of plastic that they sell. It's also not the kind of test that you take every day, so it's not as much waste as some of the other options on this list.
Cons: For regulatory reasons, this test is unavailable in New York. It also has less immediate results than the other fertility tests on this list, because the results have to be sent to a lab. This is different from other fertility monitors that can be continually tracked- but it's a great way to get more clarity on your hormone levels.
Pros: This vaginal monitor gets inserted before you go to sleep, predicts your ovulation 24 hours in advance, and provides insight into your fertility window. Paired with the app, you can track all of your symptoms and different factors that may affect your fertility. Because it's a single device, this is an environmentally friendly option for tracking your fertility.
Cons: This fertility tracker is super pricey compared to the other options on this list. They do, however, have payment plans- you can pay $279 per year, or $99 upfront and $35 per month for their continual tracking.
Use code TOMAKEAMOMMY20 for 20% off!
Pros: Ovufirst is a wearable fertility monitor that tracks your temperature to update you on your fertility status by monitoring your BBT. It pairs with an app to share the data with you so that you can see your results. Because it's a one-time purchase, it's an initial investment, but it's environmentally friendly!
Cons: The placement of this bracelet may not produce the most accurate BBT results, even though it's more comfortable than some alternatives. It's also a more expensive fertility monitor than some other options on this list.
Best At Home Ovulation Tests
Ovulation tests are similar to fertility trackers but typically only test for LH levels. They're a bit less complex than fertility monitors but are typically more affordable. This can be a great start to your fertility tracking journey if you're just looking for a top-level overview of your general ovulation patterns.
Pros: This is a saliva-based ovulation test that detects estrogen surges, indicating ovulation. It allows you to observe the results while being very affordable, and it's reusable for unlimited testing! It's super low-waste since you can reuse it as many times as you want to.
Cons: This ovulation microscope doesn't provide insight into general hormone levels, and doesn't pair with an app, so it's much more simple than some of the fertility monitors on this list. But it's a great option if you're just looking for a cheap and low-difficulty method!
Pros: These urine-testing ovulation strips test your LH levels and indicate whether or not you're ovulating. They're also sold on Amazon. These are a SUPER affordable option to track hormone levels and a really great starting point (especially paired with BBT tracking). This kit comes with 25 ovulation test strips and has great reviews!
Cons: Since these are disposable test strips, they're not at all sustainable for the environment. BUT they are TINY compared to the big test wands with computer chips inside them (so maybe a pro?)! They have less visibility to hormone health than other options on this list because they only track LH levels. They also don't come with any pregnancy strips or additional pieces, so it's a super bare-bones product (but it's the most affordable ovulation test on this list!).
Pros: This ovulation test kit tests urine to indicate LH levels and predict ovulation patterns. You can purchase it directly through their site, but the Amazon link is cheaper! It also comes with a silicone reusable silicone urine cup, as well as a cycle tracker where you can store the tests to keep track of your results.
Cons: Although this ovulation kit is cheaper than many fertility monitors, it's pricier than some other ovulation test kits per stick. It's also not environmentally friendly because each stick ends up thrown away.
Pros: These top rated Amazon ovulation test strips come in a pack of 50 for $19.99. They determine the surge in LH to track ovulation. They have a bunch of other size packages available on amazon, so you can decide how many ovulation strips you're looking to purchase! They're also sold in bundles with with pregnancy tests.
Cons: Even though these come with the pregnancy tests, they don't come with the bells and whistles of some other options- but are cheap- so it really depends on what you're looking for!
What do you use to Track Ovulation?
Hopefully, this product breakdown has been helpful in determining the next step in your fertility journey! My blog is full of fertility tips to help you maximize your chances of getting pregnant. I'd love to know what fertility trackers you've tried and what has worked for you! Please feel free to leave a comment with your review of what ovulation monitors you've used!
✕
Want to get pregnant fast?
Love lists? Me too. Grab my 79 Things I did to transform my life and get pregnant in less than 3 months after 2 years of infertility and miscarriages! Totally free!

When Anna Rapp was struggling with infertility and recurrent early miscarriage, she was diagnosed with diminished ovarian reserve, High FSH, low AMH, low follicle count, endometriosis, and an MTHFR mutation. Despite being told donor eggs were her only solution, Anna used her graduate training in research methods and analysis to read everything she could find on fertility and egg health. Ultimately, she lowered her FSH and got pregnant naturally (twice). She blogs about how she did it and encourages her readers to take charge of their fertility journey and get happy, healthy, and pregnant!