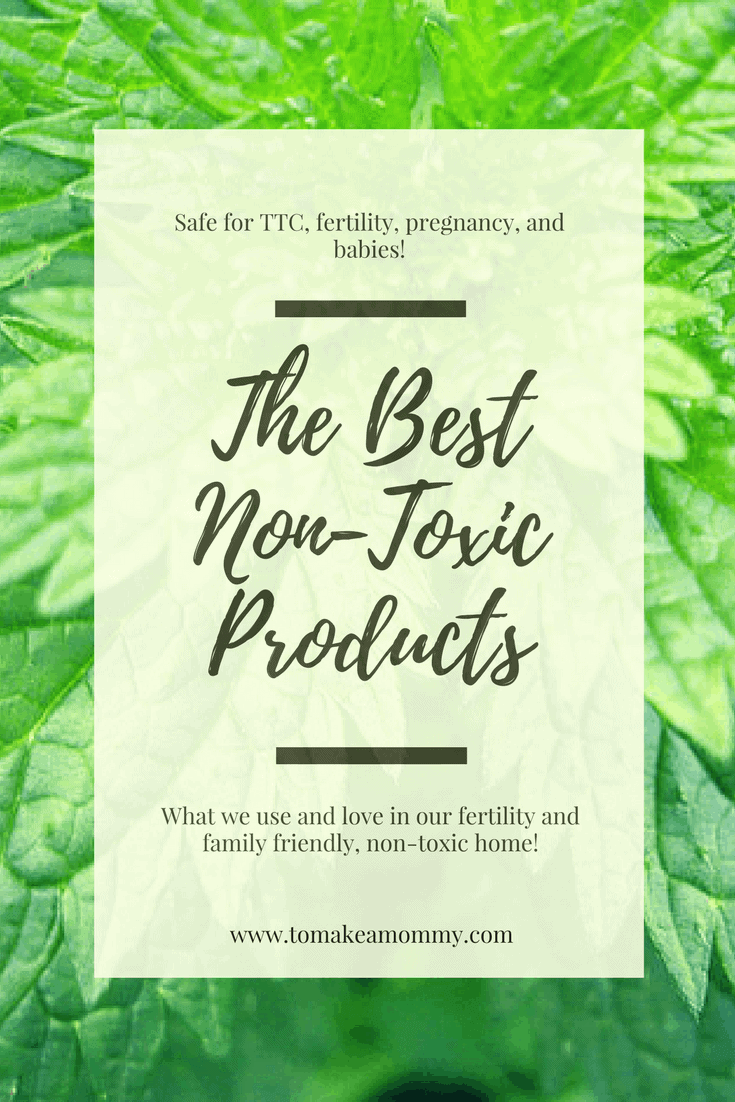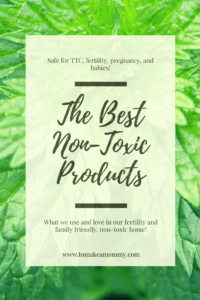 Many of my blog readers and friends ask me what non-toxic products we use in our home and personal care routines. I wanted to make one page that was an easy one-stop-shop for all your non-toxic shopping! I have spent about 8 years researching all things non-toxic during our fertility journey (and then pregnancy and parenting).
At times it was very overwhelming- for example, it took me two years to fully research water filters and commit to one! And five years before we switched to organic mattresses (boy do I wish we'd done that one earlier!).
In the end, these are all products that we use and love! I've also included links for some companies that I have researched and liked but haven't used their products (because I know not everyone is into super $$$ mattresses like I am).
I do have some pregnancy and baby products at the very bottom of the page for those of you who already have kids, or for when you bring your baby home. If you're not there yet, just don't scroll all the way to the bottom.
For more information on how toxins in everyday products affect your fertility and the health of your family, read my overview post here!
How to Figure Out The Safety of Products
You can of course also find your own products. You can use the Environmental Working Group's different databases to search for products and ingredients and make sure your preferred product is safe. Ideally you are looking for EWG verified products, but generally a rating of A, or a 1 or a 2 is okay.
The most important ingredients to avoid for fertility and pregnancy are BPA, phthalates, parabens, triclosan, and the PFOA in nonstick pots and pans. If you can manage also avoid the sodium lauryl sulfates (SLS). If you are avoiding all of those, you are crushing it. If you want to go crazy (like I do), then you can look for products that are totally toxin free, meaning not only are they safe for fertility, but they also don't have any cancer-causing ingredients, or skin irritants, etc.
If there is a kind of product you are looking for that isn't listed here, please let me know! I've also included our male and female fertility supplement list for easy reference. For more information on fertility supplements, read this blog post!
Many of the links on this page are affiliate links, which at no cost to you provide me with some small change to help keep this blog running. If you decide to purchase any of these, please consider clicking through my links to help support this blog and my family! Thank you!
Non-Toxic Cleaning Supplies
The most important ingredients to avoid in cleaning supplies are the endocrine disruptors- phthalates, parabens, triclosan (found in all "antibacterial" products), and sodium lauryl sulfate. Watch out for bleach (especially with chlorine) and ammonia as well. If you notice the Unscented Dr. Bronner's is listed first- you can basically use that for EVERYTHING: handsoap, body wash, shampoo, bubble bath, shaving, brushing teeth, rinsing fruit, hand washing dishes, laundry, mopping, all purpose cleaning, washing windows, and scrubbing toilets. You can also add your own essential oils to these to make them smell nice, or a little more robust.
And you can also DIY and make almost any cleaning product with salt, lemons, vinegar, and baking soda! I have a great book below that tells you how!
For disinfecting, we now use the Force of Nature system which is an AWESOME little appliance that turns water, salt, and vinegar into a cleaner, deodorizer, and disinfectant as effective as bleach, while staying safe and non-toxic. It also reduces waste because you will never buy another spray bottle again! I hadn't bought one of these until my best friend from middle school came to visit. She is a science teacher and I showed her the website and asked if it was legit. She was so excited and immediately ordered one for her house!! We ordered one the next week, and have been enjoying it for years. It has been especially helpful during the pandemic!
Disinfecting: Force of Nature (EPA certified to work on COVID-19 for surfaces, if used as directed). You can find the certification here and the registration number is 93040-1.
Cleaning & Laundry:
Branch Basics: We love this! With one concentrate you can make hand soap, laundry detergent, all-purpose cleaning spray and degreaser, glass cleaner, and bathroom cleaner. I've also made dish soap with it, and cleaned my floors with it! Use code tomakeamommy for 10% off!
MyGreenFills: Before we found Branch Basics we used MyGreenFills for laundry for years. We prefer the unscented version. We've also used them for hand soap, laundry machine cleaner (THIS STUFF IS AWESOME), oven degreaser, and various other products, and we like them a lot!
Puracy– A great non-toxic company with soap, hand sanitizer, body wash, and cleaning solutions! They frequently have sales.
Humble Suds
Meliora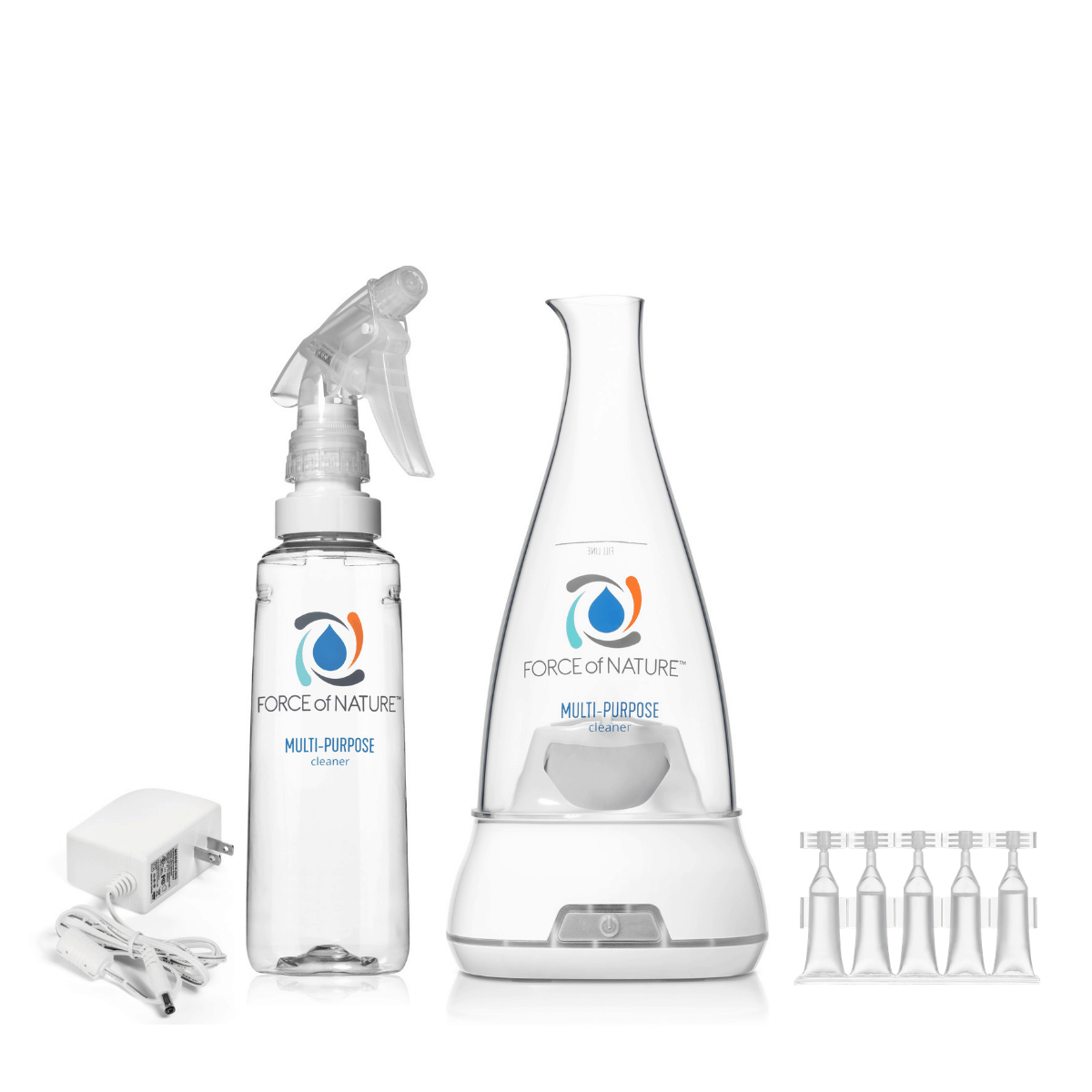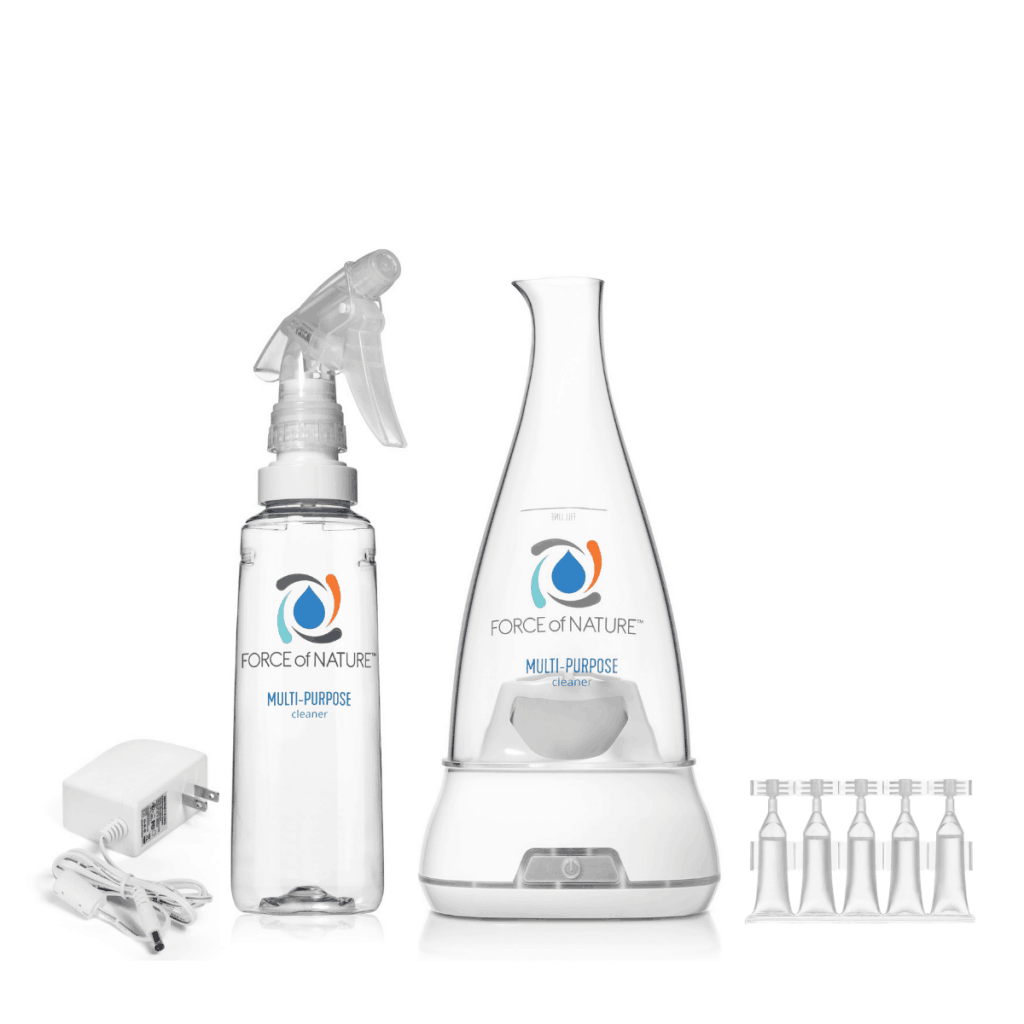 Non-Toxic Deodorant
When it comes to personal care you want to be on the look out for parabens, phthalates, aluminum in deodorant! Here are all the favorites we have tried and loved. Check out my post on deodorant here!
Non-Toxic Make-Up
When shopping for make-up, make sure everything is phthalate free and paraben free. Some make-up still has lead in it, so make sure your selection is free of that as well. You also want to avoid any formaldehyde-releasing preservatives, polyethylene glycols, and butylated compounds. Luckily, there are a lot of brands that are starting to make the switch to non-toxic versions. You can use the EWG's Skin Deep database to find how your make-up scores. I have tried many, many safer brands, and as far as what is available in the US and Canada the best by FAR is Beautycounter. There are other brands I like for their ingredients, such as Jane Iredale, Crunchi, Poofy Organics, RMS Beauty, W3ll People, but I prefer the performance and rigorous heavy metal batch testing of Beautycounter. Crunchi is developing rigorous batch testing also!
My favorite non-toxic make-up companies
Beautycounter -Foundation, Concealer, Blush, Eyeliner, Brow Gel, and LIPSTICK OMG
Crunchi – I love their mascara! They also have a great primer, and options for powder blushes, eyeshadows, and blushes.
Non-Toxic Hair Care
Regular hair shampoos and conditioners have phthalates which are linked to miscarriage and infertility. Check out my post with the details on what ingredients to watch out for in hair products, and what brands are safe. My favorites are linked below!
Non-Toxic Bath, Beauty, & Skin Care
I'm a skin care nut, and when it comes to cleansers, toners, moisturizers, serums, balms, etc., those are all pretty darn potent products that are MEANT to penetrate your skin. Basically what is in your skin care is getting into your body. That is why it is SO important to switch your skin care before almost anything else! Here are some of the ones I've tried and loved (and still use!)
If you are overwhelmed and want to switch to Beautycounter sign up for my Beautycounter newsletter where I share deals and sales. You can email me directly to ask for recommendations! You can see my full skincare routine here. Don't forget to join my private Facebook Group- Non-Toxic Beauty with Anna Rapp!
Shop all my favorite skin-care brands:
Beautycounter – All products formulated to be safe for pregnancy & breastfeeding (and all safe for TTC). I use BC for all my cleansers, moisturizers, serums, toners, and eye creams, etc.
Primally Pure – All safe except skip those with Blue Tansy Oil (discount code ANNA for 10% off!). I use Primally Pure for their body butter (makes amazing hand cream), body oil, gua sha stones and rose quartz roller, and facial masks (so indulgent!).
Neal's Yard Remedies– Lovely organic and herbal based skincare line, their frankincense and wild rose lines are my favorite.
Crunchi– Basic cleanser, toner, and moisturizer for those who aren't fussy.
Blissoma– I LOVE this line of natural beauty! Try their Gentle Rice Cleanser for a great exfoliator.
Bioassance– Great line of safe skincare. Their ethically-derived Squalane + Vitamin C Rose Oil is a reader favorite.
Bath & Beauty, General
Beautycounter- Haircare, body wash and cream, and Sunscreen
Primally Pure– Deodorant, Body butter, hand cream, chapstick,
Neal's Yard Remedies– Organic aromatherapy, their mother & baby line, hand cream, and much more.
Earth Mama Organics- Super gentle body wash
Ecco Bella–Vegan skin care, make-up, lotions, and hair care, I love them for the non-toxic essential oil based PERFUME!
Attitude– Great priced clean shampoos, body washes, baby supplies, cleaning supplies, and more!
The Mighty XO– Magnesium lotions and rollers, mixed with organic essential oils.
Non-Toxic Sunscreen
Traditional sunscreens are loaded with cancer-causing agents and endcrine-disrupting phthalates and parabens. Here are my favorite safe sunscreens, and here is my article all about fertility & sunscreen!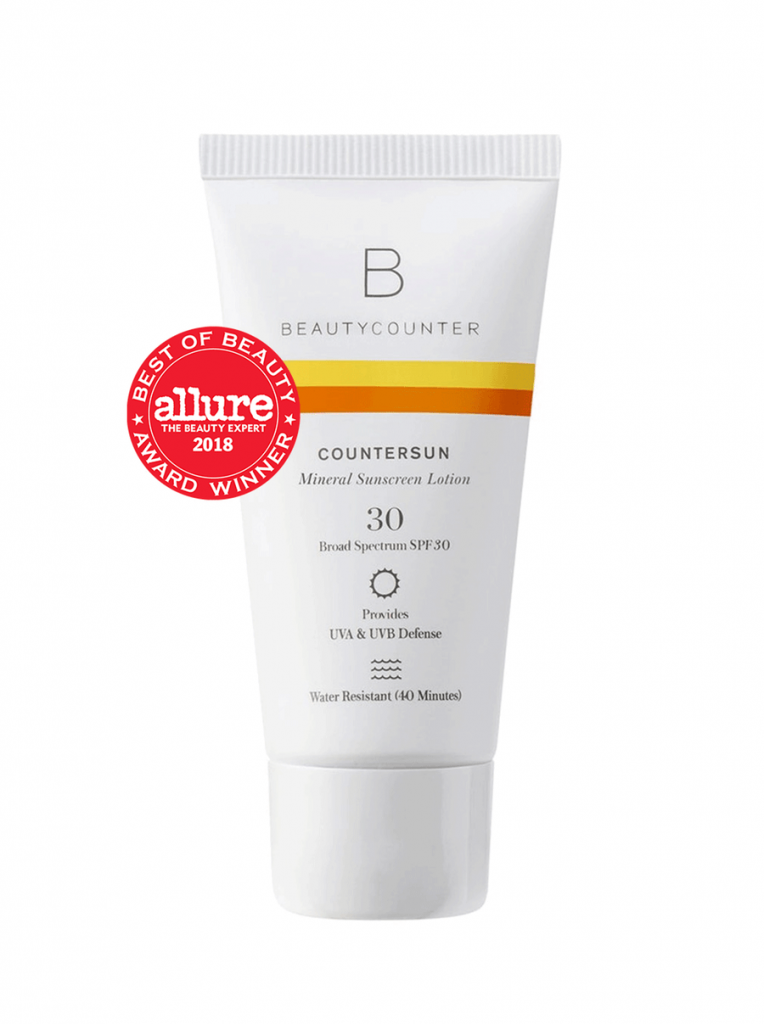 Non-Toxic Coffee Maker & Alternatives
One of the most frequent questions I get is about caffeine and fertility. I don't recommend it at all; studies show it is linked to infertility and miscarriage. My favorite substitutes, are Dandy Blend and Crui Bru, but both are potentially problematic. However, if you are going to make coffee, you should buy organic, swiss-water process decaf (this is the one I splurge on), and make it in GLASS and use an unbleached paper filter. It turns out coffee has a lot of cholesterol, but paper filters it out. My husband uses a glass pour-over set up to solve all these problems. He just removes the plastic part on top of the carafe. This also stores easily in a cabinet instead of living on your counter all the time! I use a vaccuum insulated stainless steel french press (below) for my Crui Bru!
Fertility Safe Coffee Replacements
Organic, Swiss processed Decaf like Kicking Horse
Dandy Blend– My preference, but it turns out to be problematic in terms of trace gluten and some are concerned with chicory in pregnancy. I drank throughout both pregnancies.
Crui Bru– Delicious and indulgent, but there is some research that suggests that the theobromide in the cocao may be harmful to fertility. I drank this throughout my second pregnancy, but would probably not now if trying to conceive.
Rasa– Made with adaptogens, I love this for post-partum and every day energy support. The adaptogens may not be appropriate for everyone when TTC. Consult with an herbalist, naturopath, or acupuncturist to help determine if it is right for you.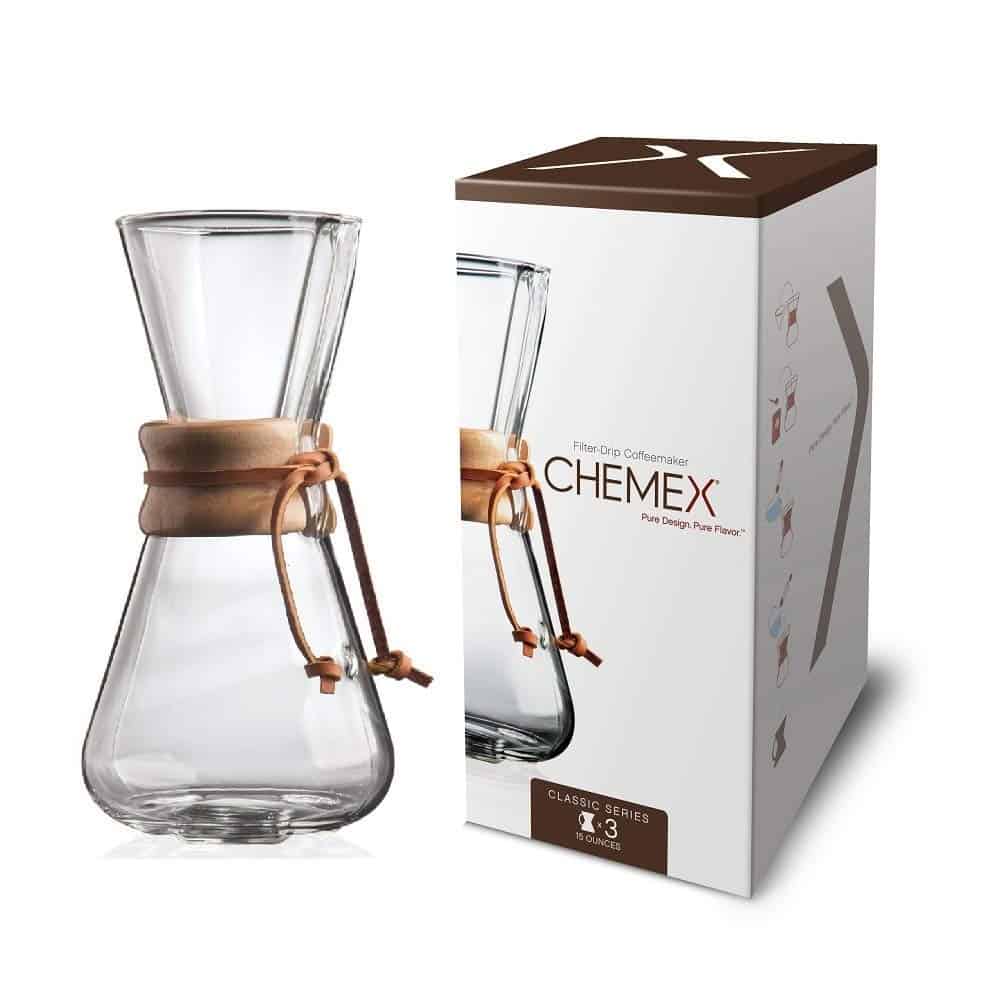 Non-Toxic Household Products
There are a number of toxins hiding in your house that can affect fertility, increase the risk of miscarriage, and harm the natural development of infants. For example, your vinyl shower curtain has PVC, VOCs, and phthalates. You can buy a cheap polyester shower curtain instead (like we do), or invest in a fancy hemp one. Also, phthalates live in the dust of your house- so you need a good HEPA filter vacuum to suck those up every week. Oh, and your tap water has fertility-harming toxins. Don't forget to invest in a high quality water filter!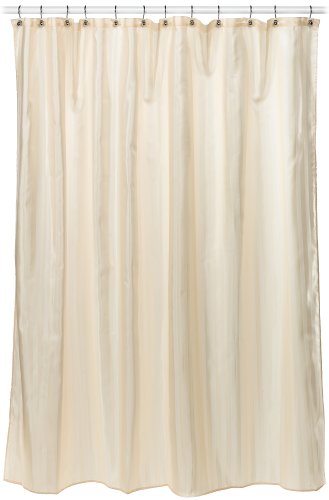 Non-Toxic Laundry
Traditional laundry detergents are loaded with fragrances (pthhalates) that are directly harmful to fertility. The same goes for stain removers. Also, dryer sheets are one of the worst things you can do for your fertility- you're coating your clothes with pthalates. Making this switch is huge, because moving away from smelling phthalates all day long lingering on your clothes, sheets, etc., makes a huge difference in your total toxic load! Here are our favorite non-toxic options.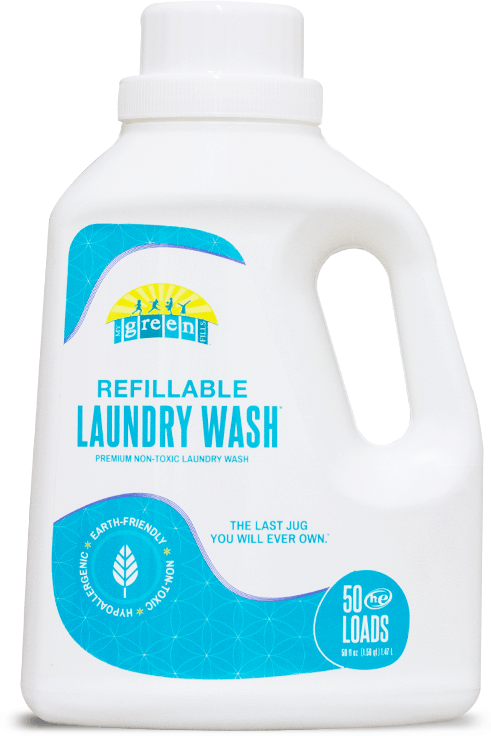 Non-Toxic Kitchen Products
The most important things to do in your kitchen are eliminate plastic as much as possible and never use non-stick coated pots or pans. Here is my big long blog post on how to detox your kitchen, and here are our favorite non-toxic products! We make almost all of our food at home and LOVE cooking, and have done the most research in this area, so we have a lot of recommendations! Also, we were lucky to receive super high quality stainless steel pots and pans for our wedding (seen below), but as long as you get high-quality stainless (see blog post for details) you can find a cheaper set for sure. I included the NutriBullet in this list, even though it is plastic because we use it so many times a day. It is a non-toxic plastic, with no BPA and no phthalates, but it is one of the few things we handwash instead of putting in the dishwasher. Also, our All-Clad pots and pans are very expensive, but any high-quality stainless steel set is going to be good! This affordable Cuisinart set works, it is a high quality 18/10 stainless steel.
Cooking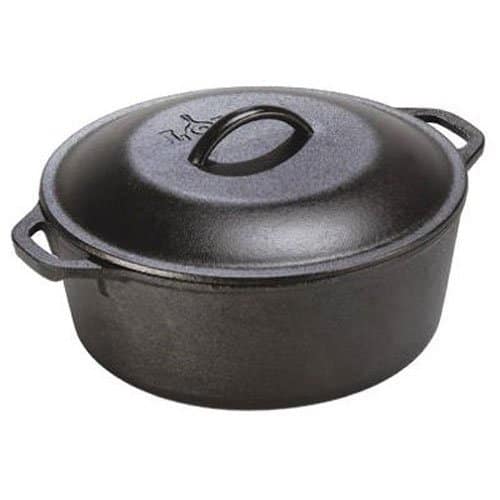 Baking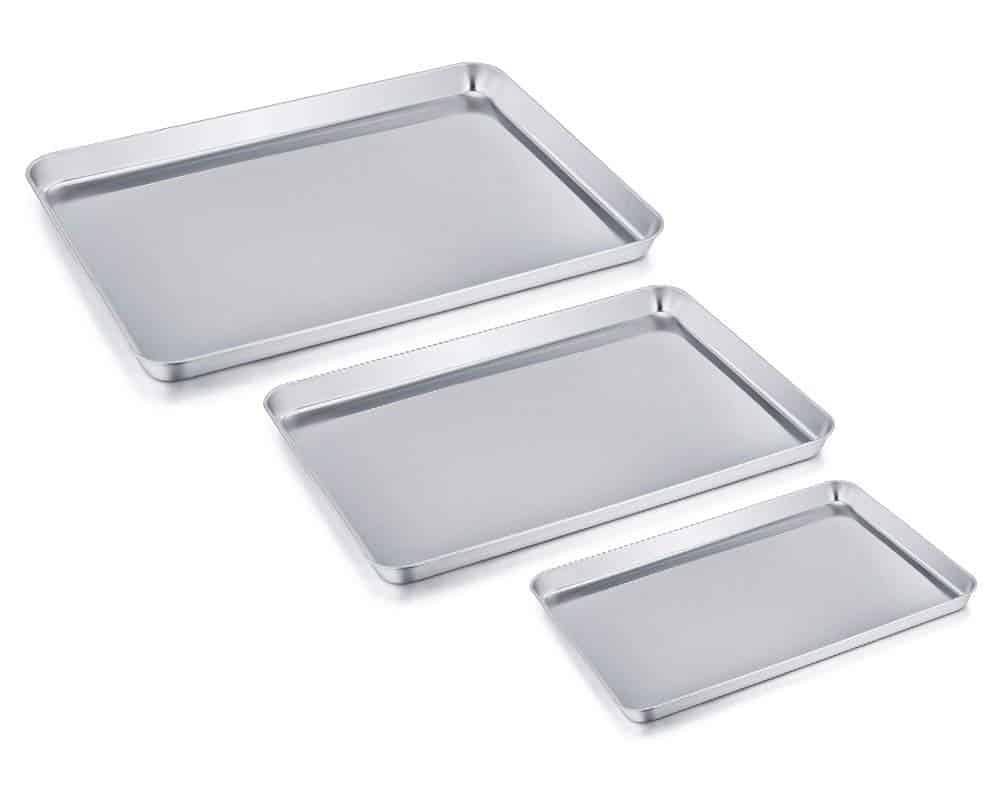 Storage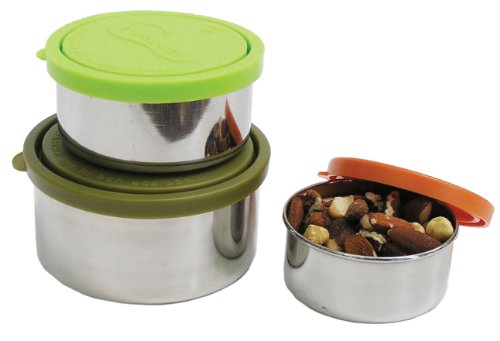 Non-Toxic Cooking Oils
We've done lots of research on the healthiest oils and here is what we use- organic REAL olive oil for salad dressings, cold-pressed virgin coconut oil for regular pan frying, cooking, and baking, and avacado oil for high-heat frying. We avoid plastic containers because the high-fat content of oils is more likely to leach the BPA or phthalates from the plastic.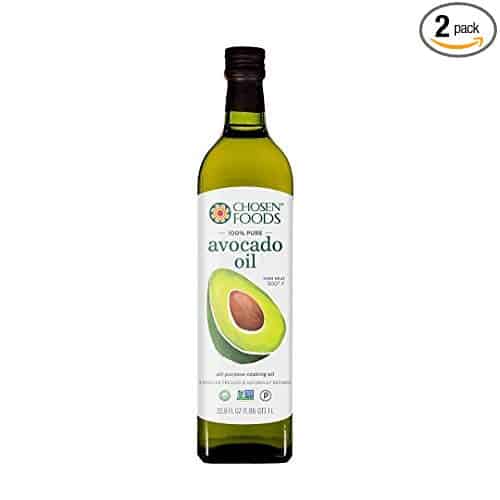 Non-Toxic Toothpaste & Floss
Conventional toothpaste has triclosan, which is an endocrine disruptor, SLS, which is a powerful surfectant with the potential for issues (but not proven), and flouride, which some people (especially those with thyroid issues) choose to avoid while trying to conceive, pregnant, or just at all. We choose to use a toothpaste WITH flouride but WITHOUT triclosan or SLS. For our children, we choose without flouride because they don't know how to spit. Also- conventional floss is often coated with PFAS- the same nasty chemicals in non-stick pots and pans. Grab some all-natural floss. We like this kind because you order refills and it lowers your impact on the environment.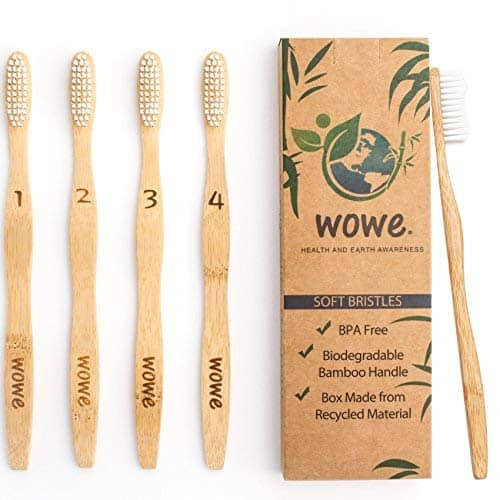 Female & Male Fertility Supplement List
You can read my full post on female fertility supplements, and how to not go overboard and select the vitamins that are best for YOU! But, for quick reference, here are our the ones we use! We subscribe to many of them via Amazon Subscribe & Save to save money!
Hers- Female Fertility Supplements for Diminished Ovarian Reserve, High FSH, low AMH, Endometriosis.
Check out my full post here for all my favorites!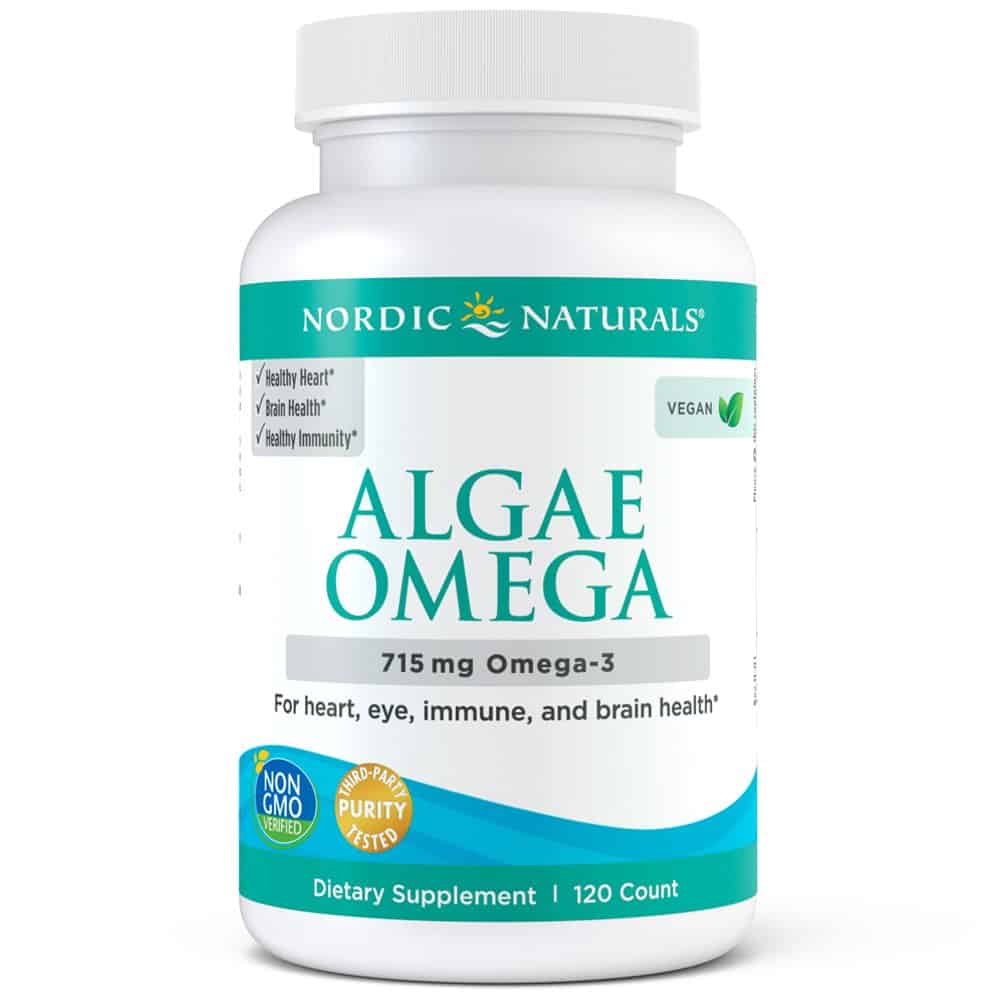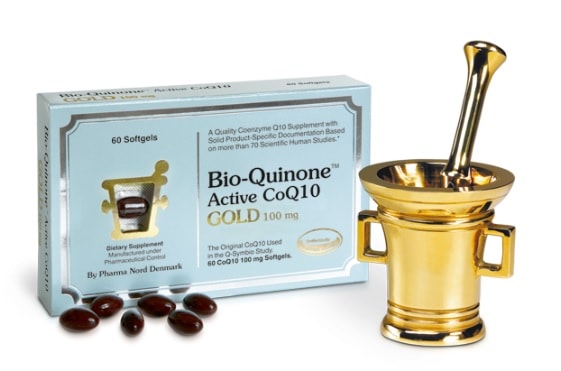 His- Male Fertility Supplements for increasing overall motility, mobility, and sperm count (and don't forget my male fertility smoothie!)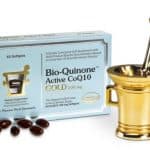 Non-Toxic Products for Pregnancy, Birth, Nursing, & Babies
Once you've done all this research, have changed your life, and are blessed with a little miracle, you do everything you possibly can to avoid having them exposed to harmful toxins and chemicals. I did just as much research on these products for non-toxic belly balm, birth oils, nipple cream, baby shampoo and soap (we brought our own to the hospital- really), diapers, wipes, bottles, sippee/straw cups, plates and utensils. We actually all use the baby shampoo/soap as our family body wash.