Whether you're shopping for non toxic cleaning products for the first time, or you're just looking for better clean options, I've got you covered!
Finding "Clean" Cleaning Products
We often hear about "clean" food, skincare, and makeup- but what about "clean" cleaning products? When you begin to learn about the ways that cleaning products can threaten your reproductive and general health, you will be shocked. I know I was!
When I began my journey to heal from infertility, I was on a mission to eliminate all toxins from my home. Along the way, I've found some fantastic pregnancy-safe cleaning products. Ditching harsh chemicals in your cleaning products doesn't mean you need to let dirt pile up; there are many non toxic cleaning products on the market that will keep your home squeaky clean. Today, I'm sharing 35 of the best nontoxic cleaning products that are safe for pregnancy and actually WORK. 
These non-toxic cleaning products are also pregnancy-safe, and safe when trying to conceive.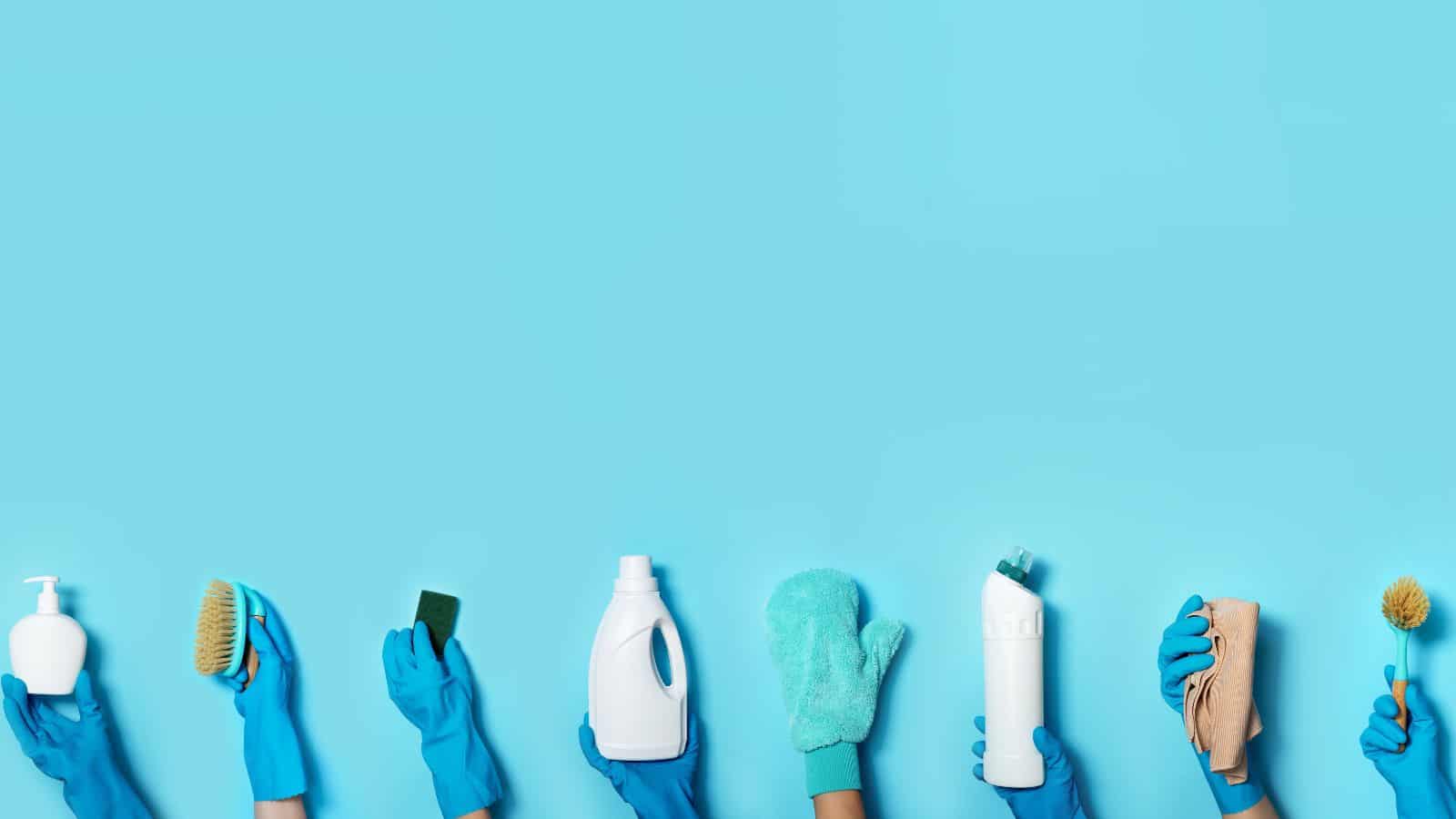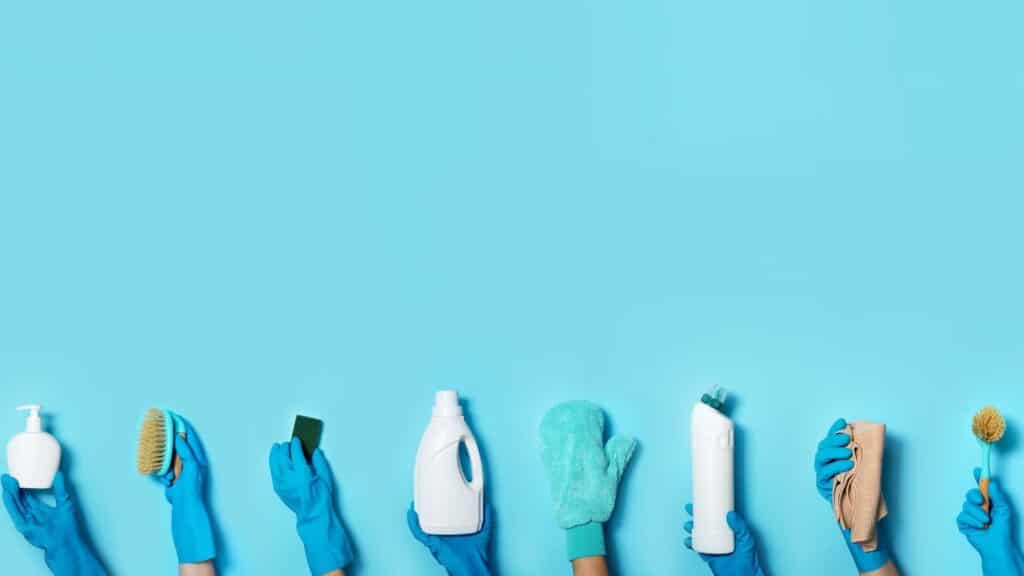 What Are Non Toxic Cleaning Products?
Non-toxic cleaning products don't contain ANY ingredients that can potentially threaten fertility, pregnancy, or general health. Many household cleaners have harmful ingredients like parabens, phthalates, formaldehyde, glycol ethers, triclosan, and chlorine- but the list doesn't stop there. Below are several toxic ingredients to keep an eye out for in your everyday cleaning products.
What Ingredients Should You Avoid In Your Cleaning Products?
Many ingredients pose a threat to fertility, pregnancy, and general health. Whether or not you're pregnant, avoid the following toxic chemicals and opt for non toxic cleaning products: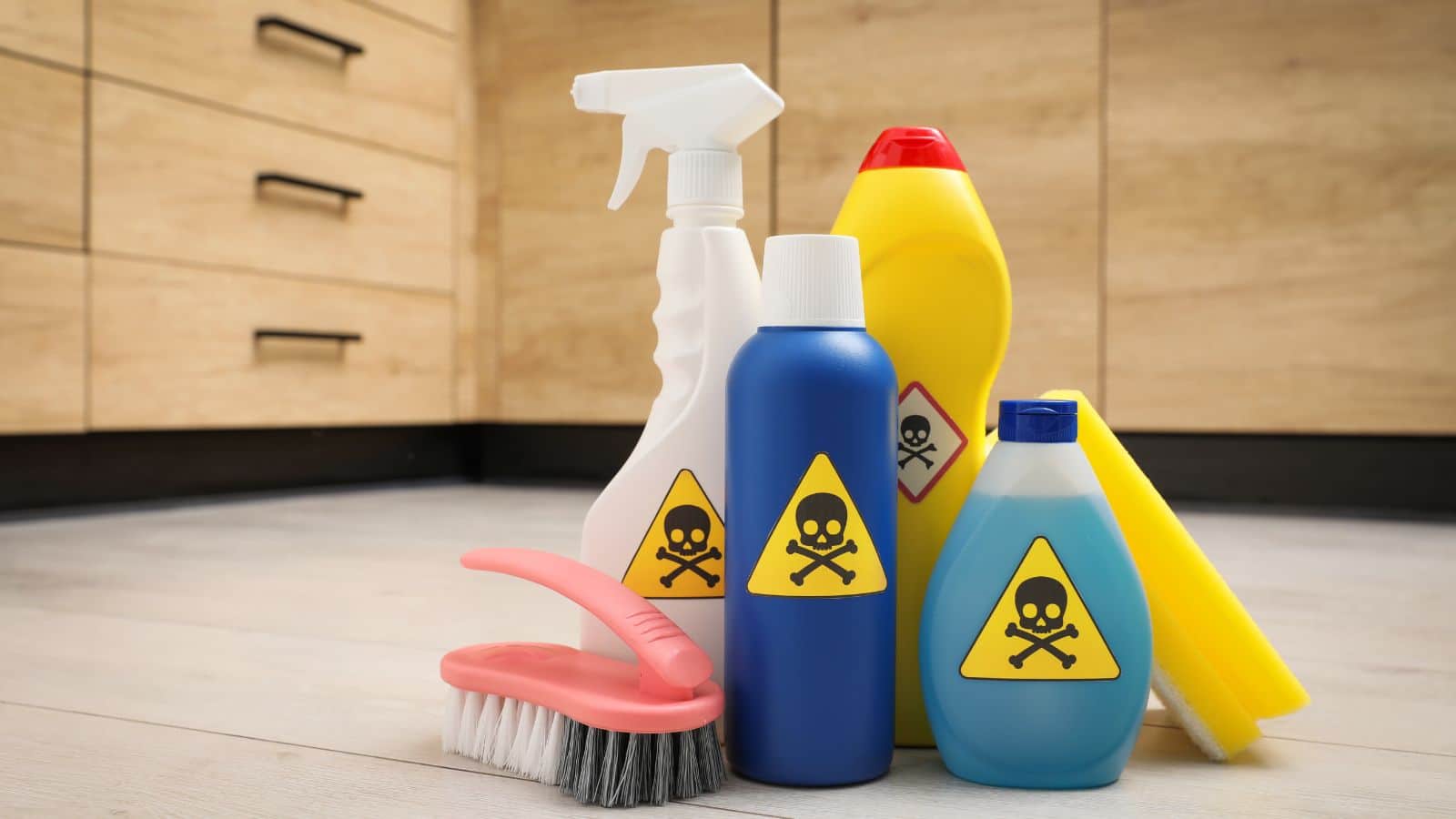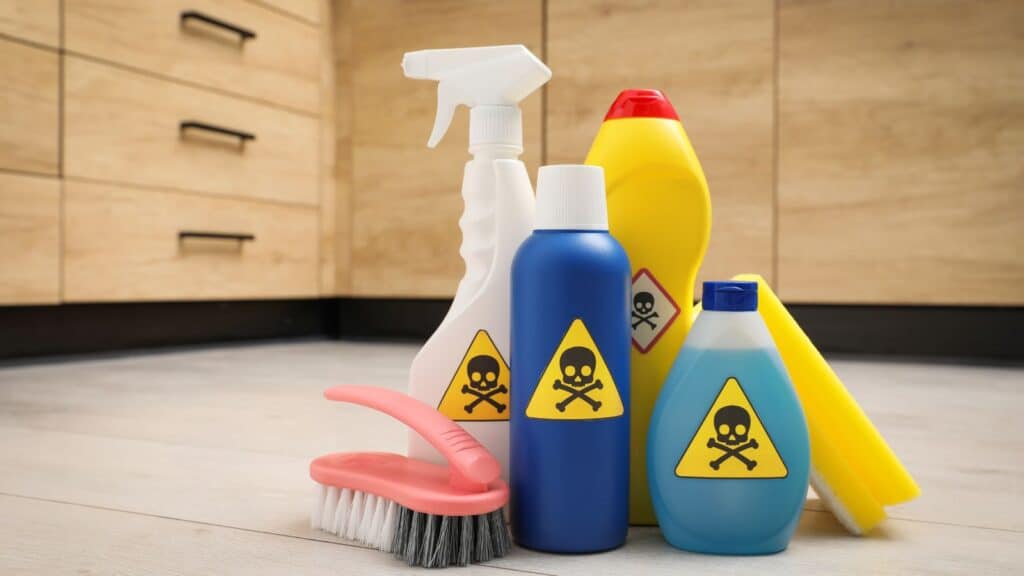 How Do You Know If A Cleaner Is Non-Toxic?
Non-toxic cleaning products won't include any harmful or dangerous ingredients (as listed above). A great way to find out if you're using non-toxic cleaning products is to check the Environmental Working Group site. The EWG Guide to Healthy Cleaning is AMAZING. This database details the potentially harmful ingredients in cleaning products with a scale system that rates products by toxicity. Ideally, you want to look for EWG-verified products, but typically a rating of A, 1, or 2 is okay. In addition to non toxic, I always like to make sure I'm purchasing eco-friendly cleaning products.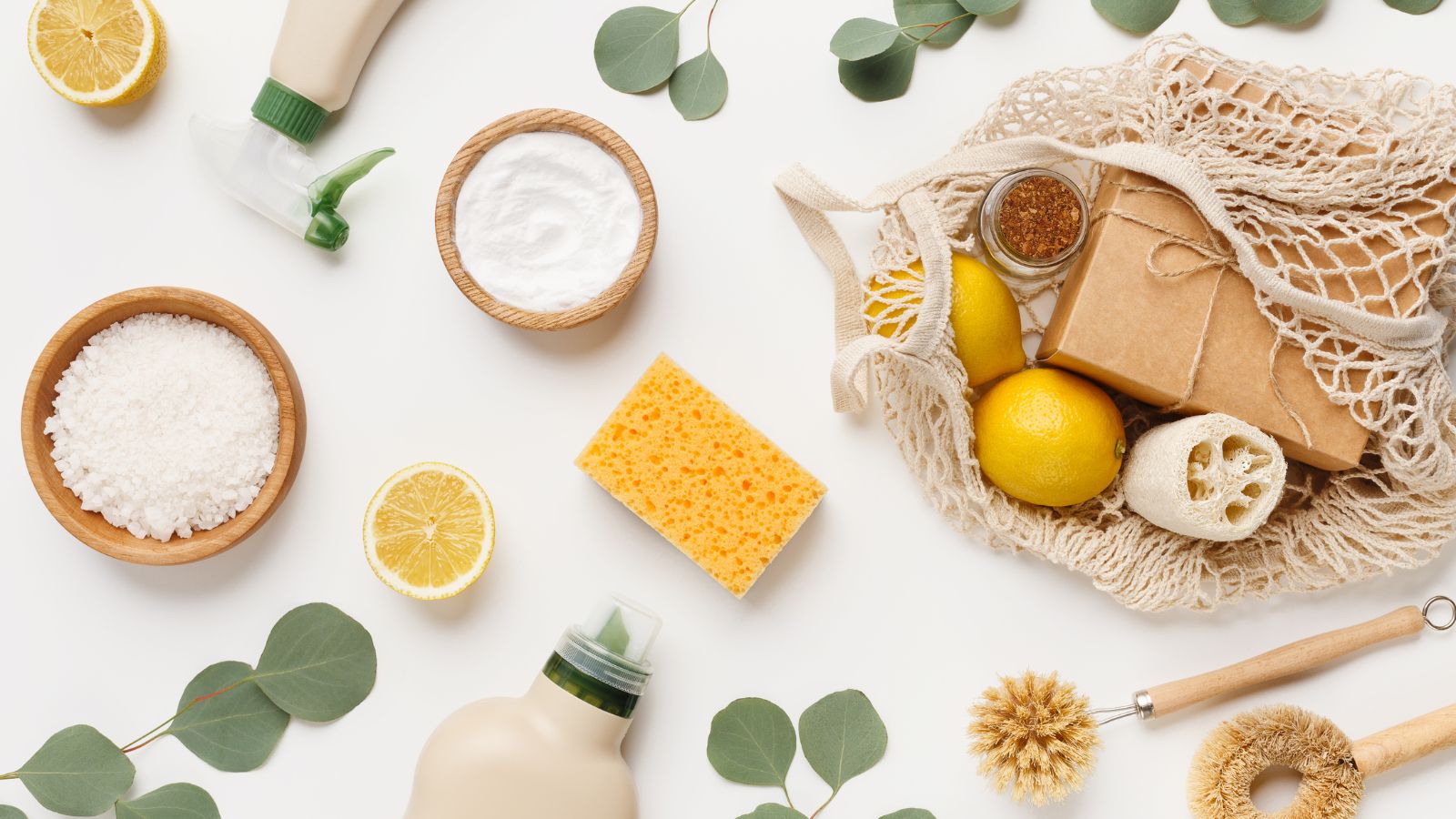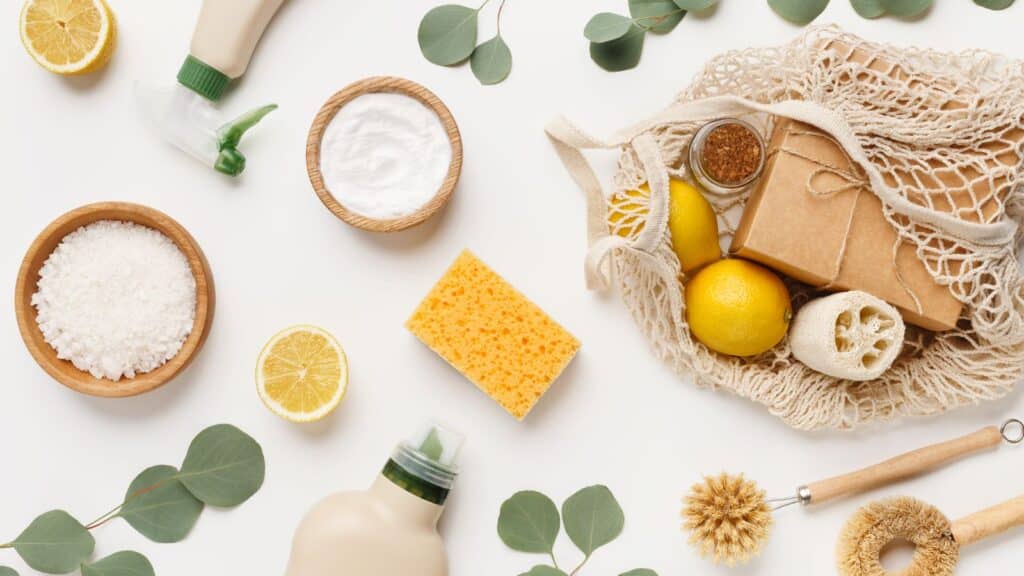 What Are the Best Non-Toxic Cleaning Ingredients?
The best non toxic cleaning product ingredients are the simple ones- vinegar, baking soda, lemon, or Castille soap. Unscented Dr. Bronner's is liquid gold for non toxic cleaning. You can use it for pretty much anything- laundry, mopping, all-purpose cleaning, glass, toilets, dishes- you name it, Dr. Bronner's can *probably* clean it. When it comes to non toxic cleaning products, the simpler, the better!
The non toxic cleaning products included on this list exclude any questionable ingredients. All of them are either EWG-verified or score an "A" on the EWG scale. Any of the cleaners that are not yet ranked on EWG have totally clean ingredient lists. You can shop worry-free for any of the listed non toxic cleaning products!
Other non-toxic cleaning product ingredients include but aren't limited to:
Purified water
Decyl glucoside
Chamomile extract
Coco-glucoside
Glycerin
Sodium citrate
Sodium bicarbonate
Sodium Carbonate
Sodium Percarbonate
Sodium phytate
Sodium Sunflowerate
Organic Palm Kernel Oil
Organic Olive Oil
Organic Coconut Oil
Organic Hemp Oil
Organic Jojoba Oil
Organic Sunflower Oil
Potassium Cocoate
Potassium Sunflowerate
Citric Acid
Tocopherol
Organic Essential Oils
How Do I Find Safe Cleaning Products?
Finding non-toxic cleaning products doesn't need to be complicated- all it takes is a simple search on the EWG Database or a glance at the ingredients list to make sure it doesn't include toxins. Stick with the non toxic paraben, phthalate, and phosphate-free cleaners that have mild ingredients (like a gentle surfactant or ingredients that you can easily pronounce). To make it easier for you, I've laid out options you can pick from below. (Click here to see all the non-toxic products we use in our house!)
What Are the Best Non Toxic Cleaning Products?
My favorite non toxic cleaning products are from Branch Basics, Force of Nature, Pure Haven, Mama Suds, Humble Suds, Meliora, and unscented Dr. Bronner's. There are so many great options to choose from- here is a list of the best non toxic cleaning products by category!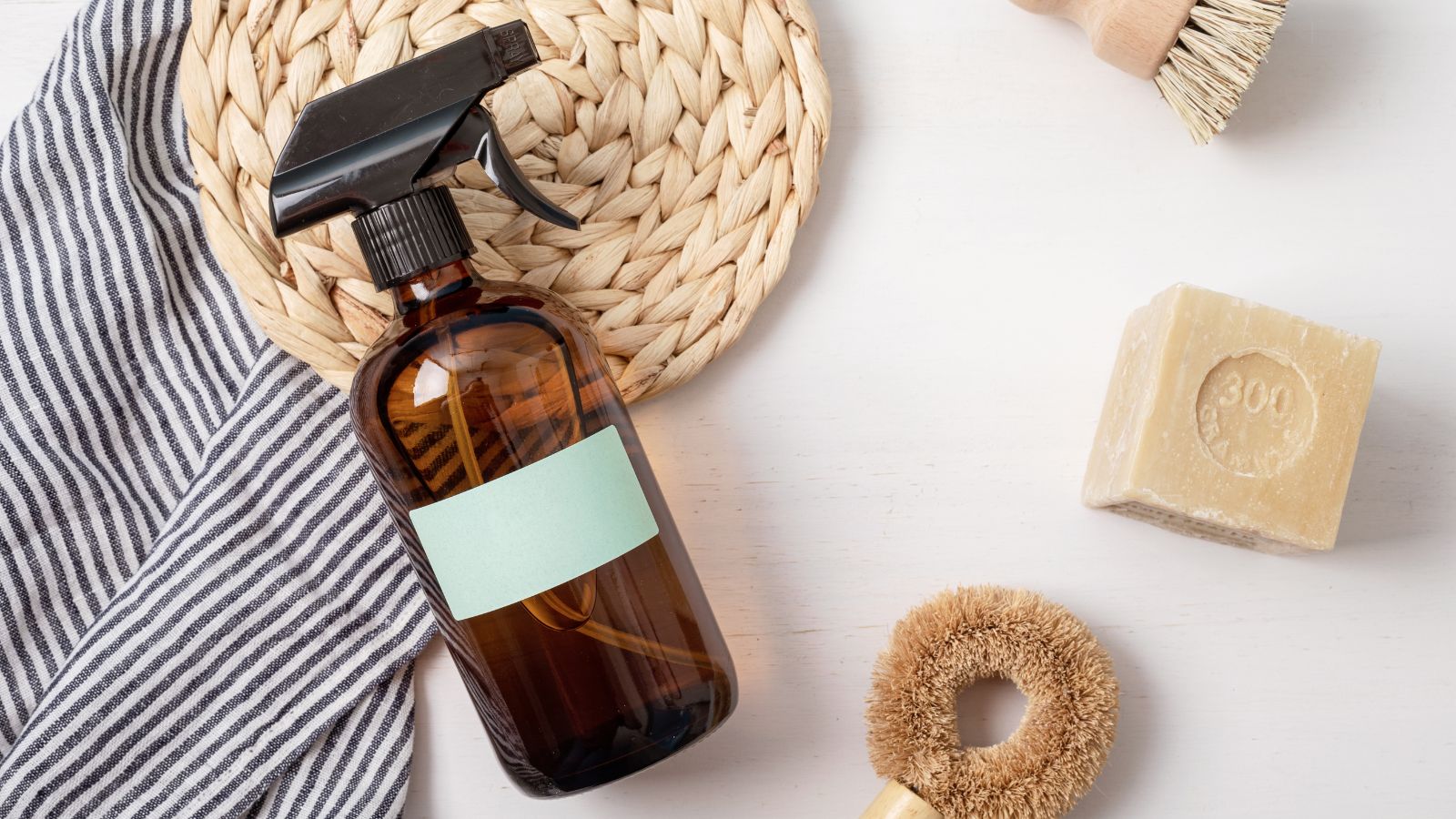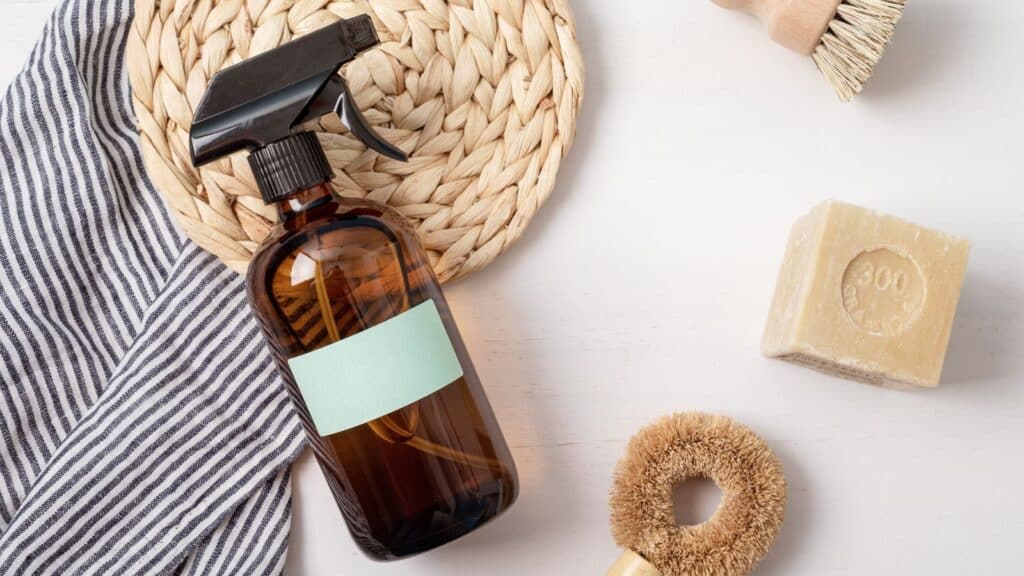 Best Non Toxic All-Purpose Cleaners
From spray formulas to powders, all-purpose cleaners come in handy when it comes to day-to-day chores! However, they frequently contain toxins like butoxyethanol, formaldehyde, or fragrance. Be sure to pick an all-purpose cleaner that doesn't include those toxins OR any other questionable ingredients! After extensive trial and error, we use Branch Basics, Bon Ami, and Force of Nature, and I have found them very effective! Here are some of my favorite non toxic options: 
AspenClean Natural All-Purpose Grapefruit & Lavender Cleaner – We haven't tried this one, but reviews are good!
Bon Ami Powder Cleanser – A classic for a reason! When you need non-toxic super scrubbing power, this powder is what we use! We keep one under the sink in the kitchen, and one in the cabinets in each bathroom.
Branch Basics All-Purpose Cleaner – This is what we use for our surface cleaners across the house! The Branch Basics Starter Kit has a multi-purpose concentrate to mix with water and create several biodegradable formulas. This environmentally friendly, cost-effective cleaning solution can be used on most surfaces, from countertops to stainless steel appliances. It works well, is easy to mix-up, and takes the guess work out of shopping. They also have the safest dishwasher tabs! Use code tomakeamommy at checkout for 10% off!
Drift Botanicals All-Purpose Cleaner
Force of Nature Disinfectant System – this is the only EPA approved disinfectant on my list. We pretty much only use this, Bon Ami, and Branch Basics for all-purpose cleaning.
Humble Suds All-Purpose Cleaner
Humble Suds Scour Cleaning Paste All-surface Scrub
MamaSuds All-Purpose Cleaner Spray
Meliora All-Purpose Cleaner Spray
Best Non Toxic Bathroom Cleaners
Bathroom cleaners often include toxins like chlorine, QUATS, or silicon compounds. Make sure you're choosing cleaning products that don't include those toxins (or any other harmful ingredients)! Wipe away grime and germs from your tub, sink, and tiles with these non toxic bathroom cleaners:
AspenClean Natural Bathroom Cleaner
Branch Basics Bathroom Cleaner – We use this and it works very well! We spray it everywhere, including in the toilet bowl. Use code tomakeamommy at checkout for 10% off!
Bon Ami Powder Cleanser – We use this for stubborn stains in the toilet or sink!
MamaSuds Toilet Bomb Cleaning Tabs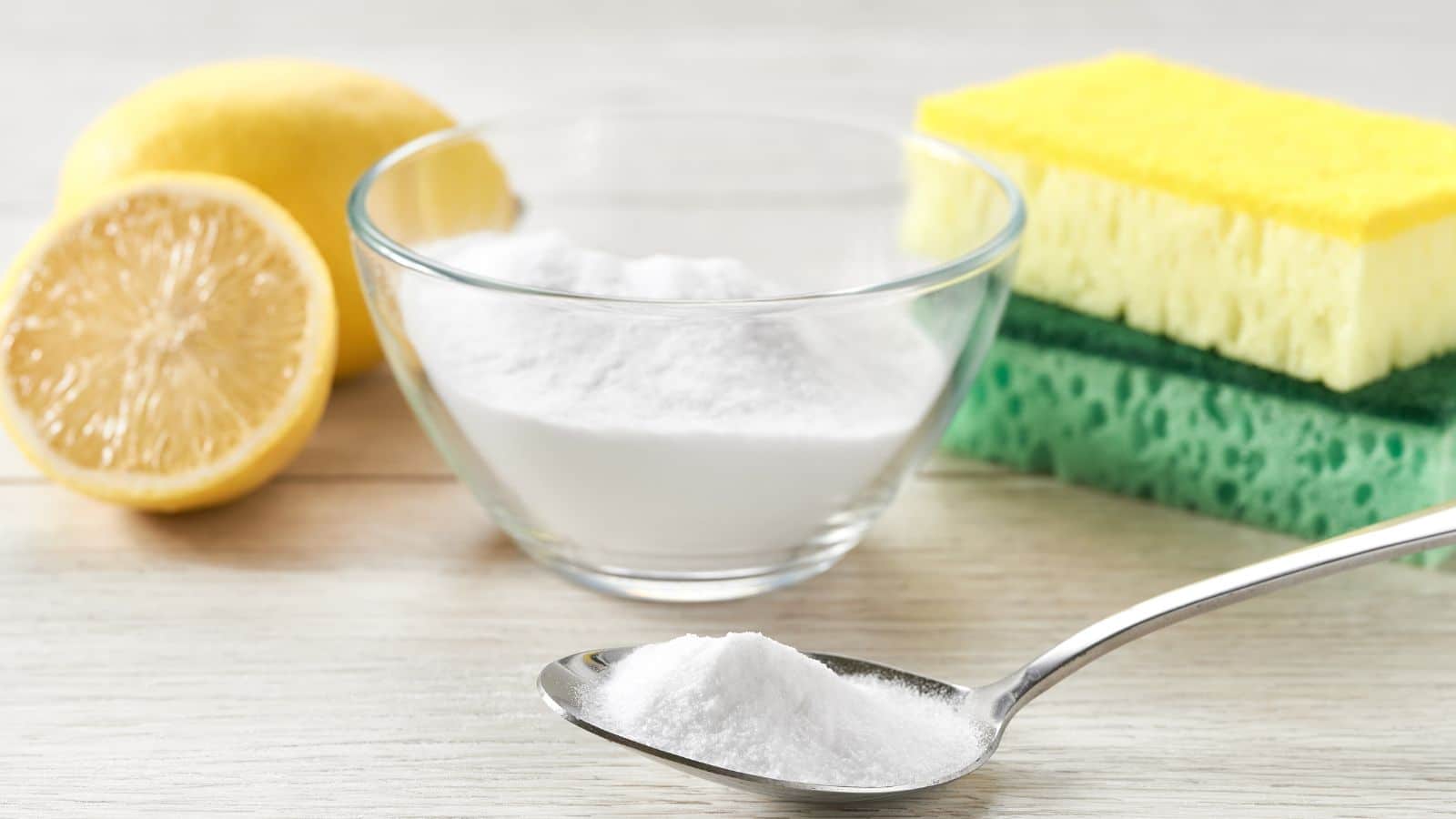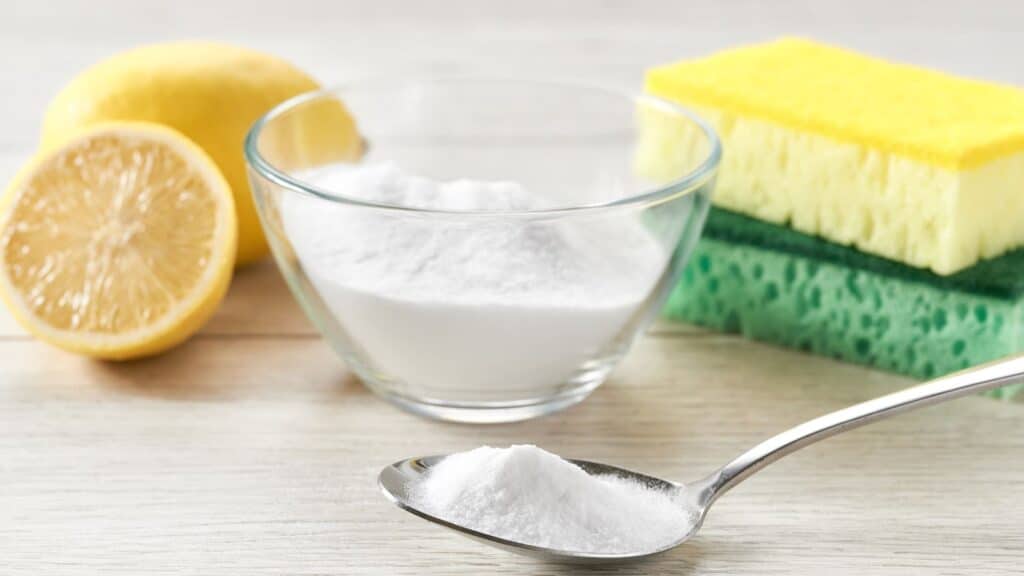 Best Non Toxic Disinfectant Wipes
Disinfectant wipes are a life hack on extra busy days! Although they simplify cleaning, they often contain toxins like fragrance, quaternium-15, or butoxyethanol. It's important to avoid those toxins as well as any other questionable ingredients in your cleaning products. The below cleaning wipes are natural, non toxic, and effective in quickly wiping away messes:
Go by Greenshield Organics Multi-Purpose Wipes- Fresh Mint (Available at Walmart)
Best Non Toxic Glass Cleaners
When it comes to glass cleaners, many of them contain ammonia for the perfect "streak-free" shine, along with other harmful ingredients like butoxyethanol or chlorine. Be sure to choose a glass cleaner that doesn't include those chemicals OR any other dangerous toxins. The below cleaners are non toxic, safe, and deliver streak-free shine without any toxins:
AspenClean Glass Cleaner
Attitude Window and Glass Cleaner– This product is EWG-verified, however, it does list fragrance of "natural origins" as one of the ingredients. It should be fine since it is EWG-verified, but I haven't tried it, cause that bugs me.
Branch Basics Streak-Free Cleaner – This is our favorite! Just one more cleaner you mix up from the concentrate! Use code tomakeamommy at checkout for 10% off!
Best Non Toxic Kitchen Cleaners
Having a clean kitchen without compromising your fertility is essential. Kitchen cleaning products often include toxins like colorants, fragrance, sulfates, or butoxyethanol. Ethoxylated ingredients are of special concern for dishwashing soap and dishwasher tablets, as they are their residues on our dining wear may damage the gut's epithelial barrier leading to leaky gut. Ethoxylated ingredients include sodium lauryl sulfate (SLS), sodium laureth sulfate (SLES), polyethylene Glycol (PEGs), and more (many listed above). Unfortunately, many of these are found in most "green" detergents. Make sure to opt for products that don't include those toxins or any other dangerous chemicals on the list. The below non toxic cleaners are all effective (and safe!) when it comes to eliminating dirt and grease:
Non Toxic Kitchen Surface Cleaners
Non Toxic Hand Dishwashing Soap
Meliora Dish Soap Bar– This comes with zero packaging to be completely waste-free, which I love.  I just suds up my scrubber on the bar and it works well. Hubby isn't as a big a fan and prefers Pure Haven, although he often brings home Seventh Generation from the store, which isn't as non-toxic as I'd like, but is very effective.
Pure Haven Dish Soap – No ethoxylated ingredients!
Non Toxic Dishwasher Powder and Tablets
Pure Haven Dishwasher Detergent – This is a great non-toxic option that is completely free of ethyoxylated ingredients – We used this dishwasher detergent all summer, and found it worked but required a bit of extra pre-rinsing.
Branch Basics Dishwasher Tabs – We are loving these! It's easy to re-order when we are ordering our Branch Basics Concentrate anyway. So glad to know these have zero ethoxylated ingredients. Use code tomakeamommy at checkout for 10% off!
MamaSuds Automatic Dishwasher Powder
Thieves Dishwasher Powder
Grove Collaborative Dishwasher Packs
I do not have any non-toxic dishwasher rinse aids to recommend, because they all contain ethyoxylated ingredients.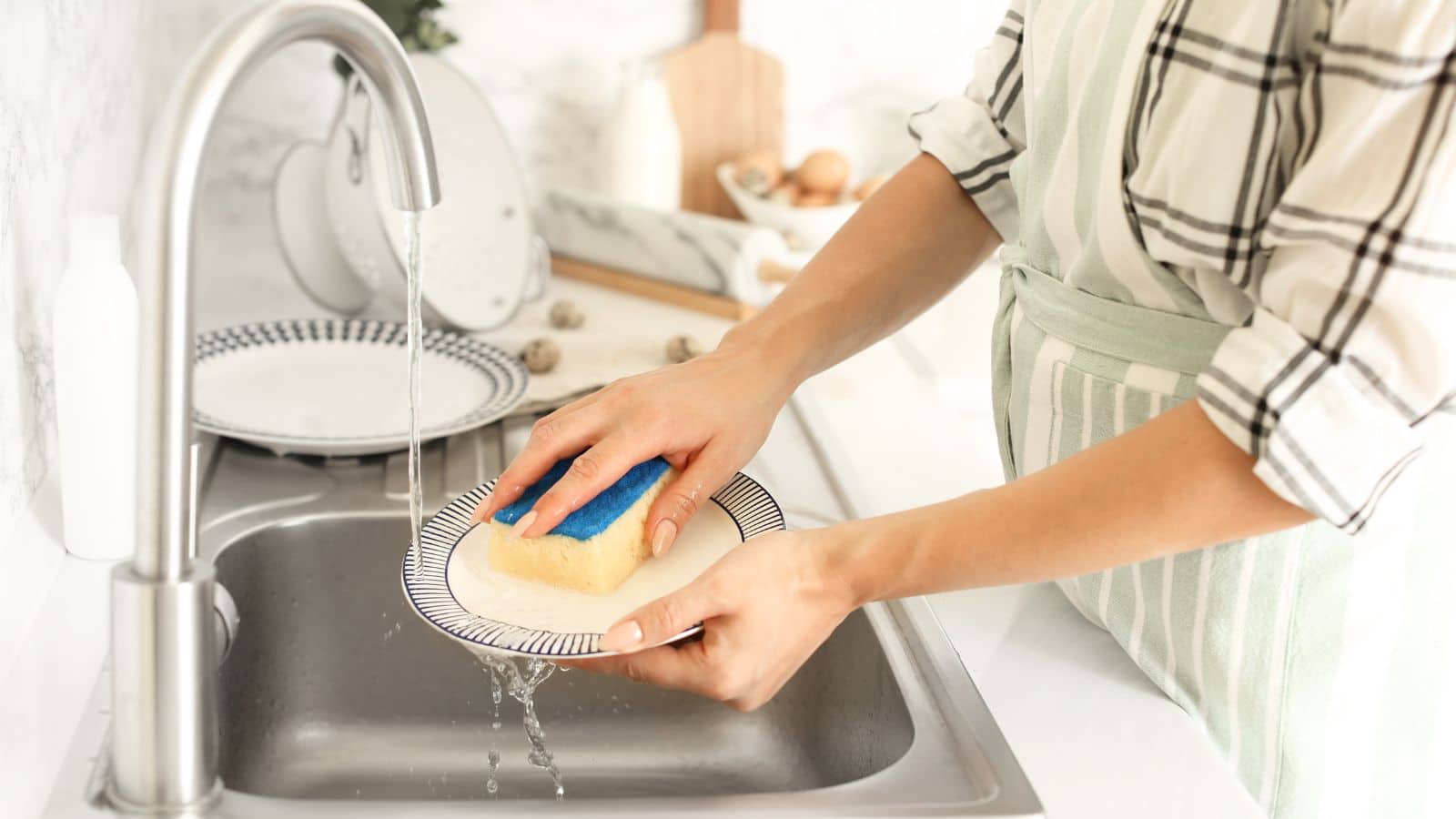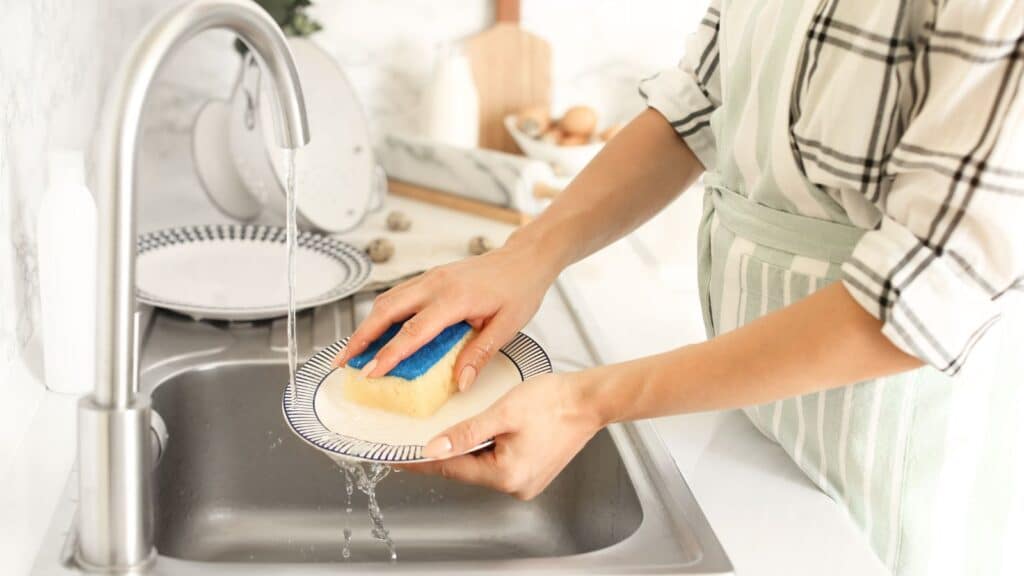 Best Non Toxic Laundry Detergents
Our clothes carry our laundry detergents along with us all day long, so it's important to make sure you're using cleaners that are completely safe and non toxic! Laundry products commonly contain harmful ingredients like fragrance, chlorine, or sodium hydroxide. Although it's best to avoid ethyoxylated ingredients, I'm less concerned for laundry detergents, than I am for dishwashing detergents, because we don't lick our clothes! Still, it's important to avoid these toxins as well as any other questionable ingredients. These are some great laundry detergents and dryer sheet alternatives:
Branch Basics Laundry Detergent – This is what we have used for years now! Use code tomakeamommy at checkout for 10% off!
Wool Dryer Balls– Instead of using dryer sheets that are chock-full of phthalates, opt for wool dryer balls for fluffier, less static laundry.  We love these!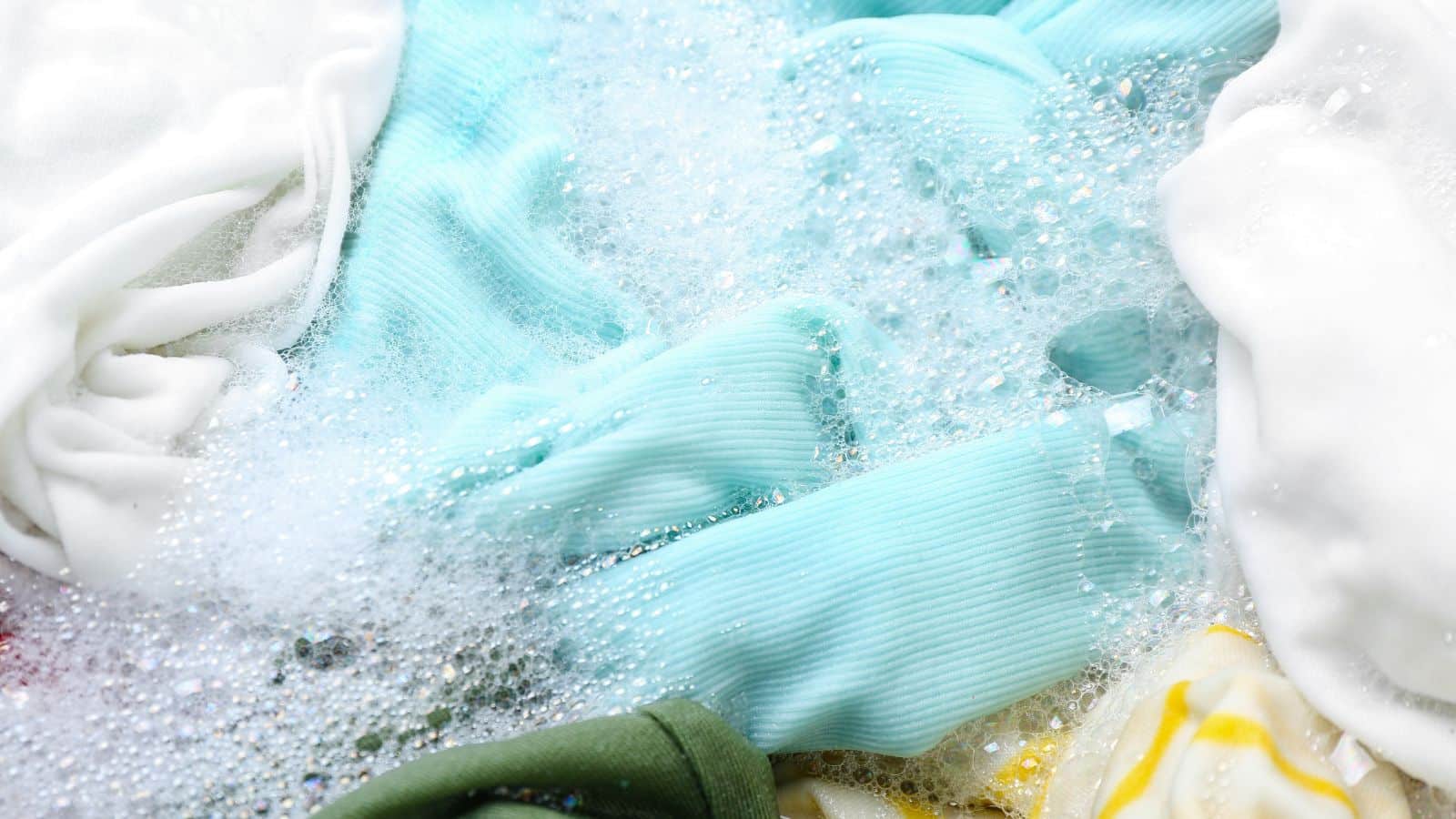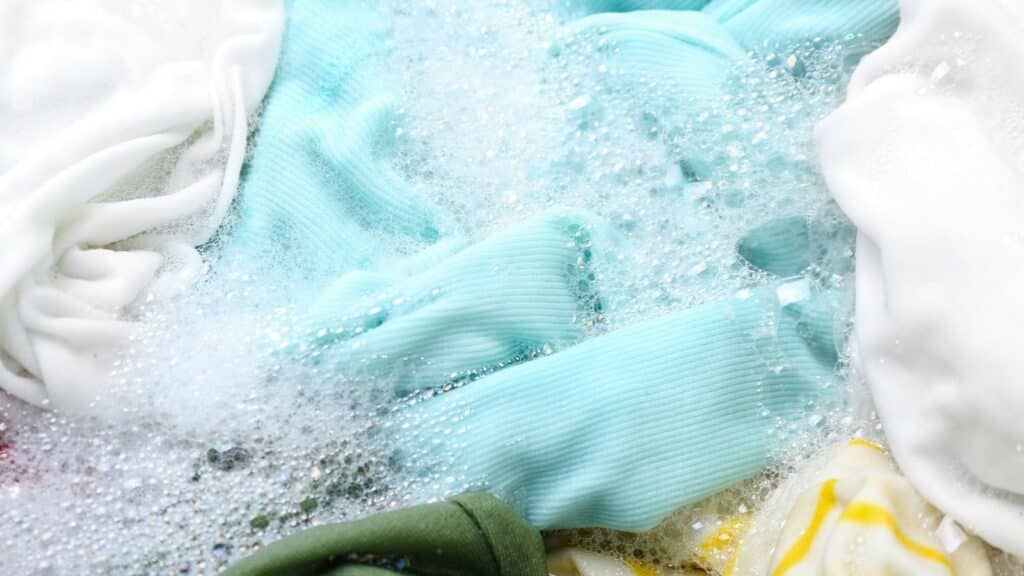 Best Non Toxic Furniture, Carpet & Wood Cleaners
This category covers non-toxic cleaners for the household that don't fit the above categories (wood, furniture, carpet cleaner, etc.). When choosing non toxic household cleaners, be sure to avoid phthalates, triclosan, and chlorine as well as any of the other ingredients that may be questionable!
Humble Suds Revival Wood and Leather Balm
Pure Haven Master Blaster – It blasts stains, eliminates odors, freshens fabrics and furniture, deodorizes sneakers and shoes. Safe around babies and pets!
What Are the Best Non Toxic Cleaning Products As Effective As Bleach?
Force of Nature Disinfectant System
This EPA-approved sanitizer works like a charm- it's even on the EPA list for disinfectants approved to clean surfaces for the novel coronavirus! It's a small home appliance that allows hospital-grade sanitizing and disinfecting spray from the comfort of your own home.
This non toxic cleaner is safe for pregnancy, fertility, children, and pets. It's just as effective as bleach and kills SARS-CoV-2 (the cause of COVID-19), Staph, Listeria, MRSA, Norovirus, Influenza A, and Salmonella (when used as instructed). It can even remove stains from white fabrics, and eliminates the need for a plastic spray bottle. You can purchase the Force of Nature Disinfectant System here.
How to Make the Switch to Non Toxic Cleaning Products
Switching to non-toxic cleaning products doesn't have to be expensive or overwhelming. My recommendation is to focus on the cleaning products that you use most often first. Over time, build up your arsenal of non toxic cleaning products, and before you know it you'll realize you've made the switch! You can also replace products as you run out, so you aren't spending a lot at once.
Making your own non toxic cleaning products is another great way to more quickly build your non-toxic cleaning collection without breaking the bank. With just white vinegar, salt, and baking soda, you can make a handful of your own non toxic cleaning products. See below for some ideas! 
How to Make Non Toxic Cleaning Products?
Making non toxic cleaning products is easier than it sounds and incredibly cost-effective. From granite to tile cleaners, this is also a great way to guarantee that you're using green cleaning products! Here are some DIY non toxic cleaning product recipes that actually work to freshen up your home:
All-Purpose Cleaner
Mix ½ cup vinegar, ¼ cup baking soda, and ½ gallon hot water into a spray bottle. Pro tip- pick one of your favorite scents to elevate your non toxic cleaner. Try an orange or lemon rind, tea tree oil, eucalyptus, mint, or essential oils!
Glass Cleaner
For a safer choice, combine 3 Tbsp vinegar with 1 quart of water into a spray bottle for your glass cleaner.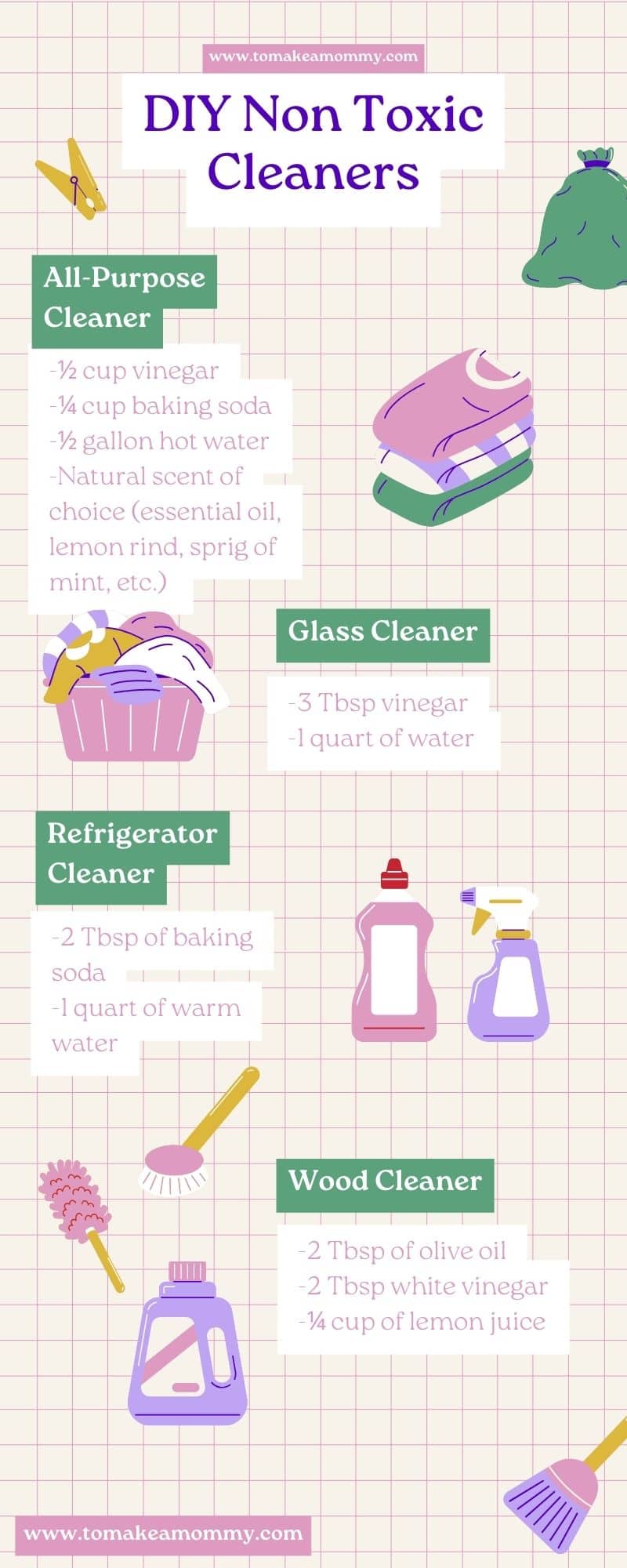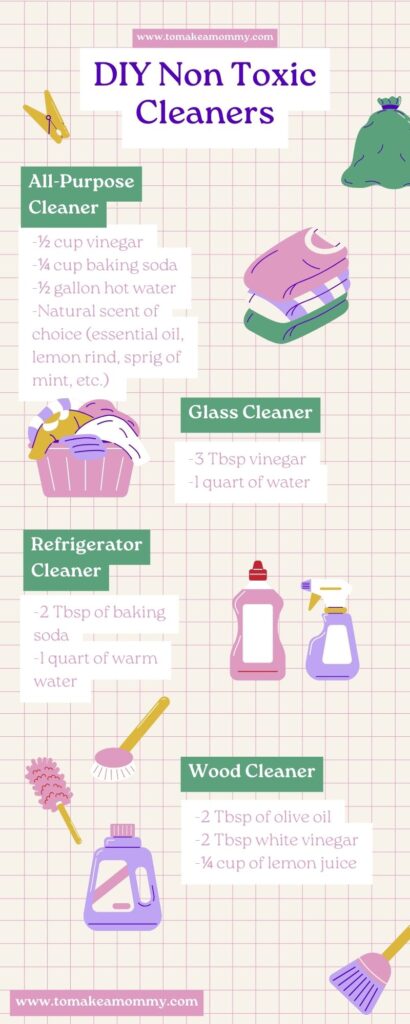 Refrigerator Cleaner
Dissolve 2 Tbsp of baking soda into 1 quart of warm water. You can use this to wipe down the fridge with a sponge or reusable cloth (I avoid paper towels whenever possible!). If you use a little less water, you can also make a paste to tackle tougher spots.
Wood Cleaner
Combine 2 Tbsp of olive oil, 2 Tbsp white vinegar, and ¼ cup of lemon juice. Use a soft cloth to clean the wood, rubbing it in the direction of the grain.
Toilet Bowl Cleaner
Ditch toxic toilet bowl cleaners- instead, just mix ¼ cup of baking soda with 1 cup of vinegar. This solution can be poured right into toilet bowls and scrubbed away after 3-30 minutes.
Making your own cleaner using Dr. Bronner's soap is effective and cheap. Combine ¼ of Dr. Bronner's soap with 1 quart of water in a spray bottle. I use this all the time in my home!
Branch Basics sells a DIY non toxic multipurpose concentrate that can be mixed with water to clean all types of messes- it works as laundry detergent, dish soap, bathroom cleaner, floor cleaner, hand soap, all-purpose cleaning spray, bathroom cleaner, and more. I personally use this brand and I love it.
Let me know if you try out a DIY cleaning recipe, or if you have a go-to non toxic cleaner!
Interested in learning about more non toxic products for your everyday life?
Read all my non-toxic posts here!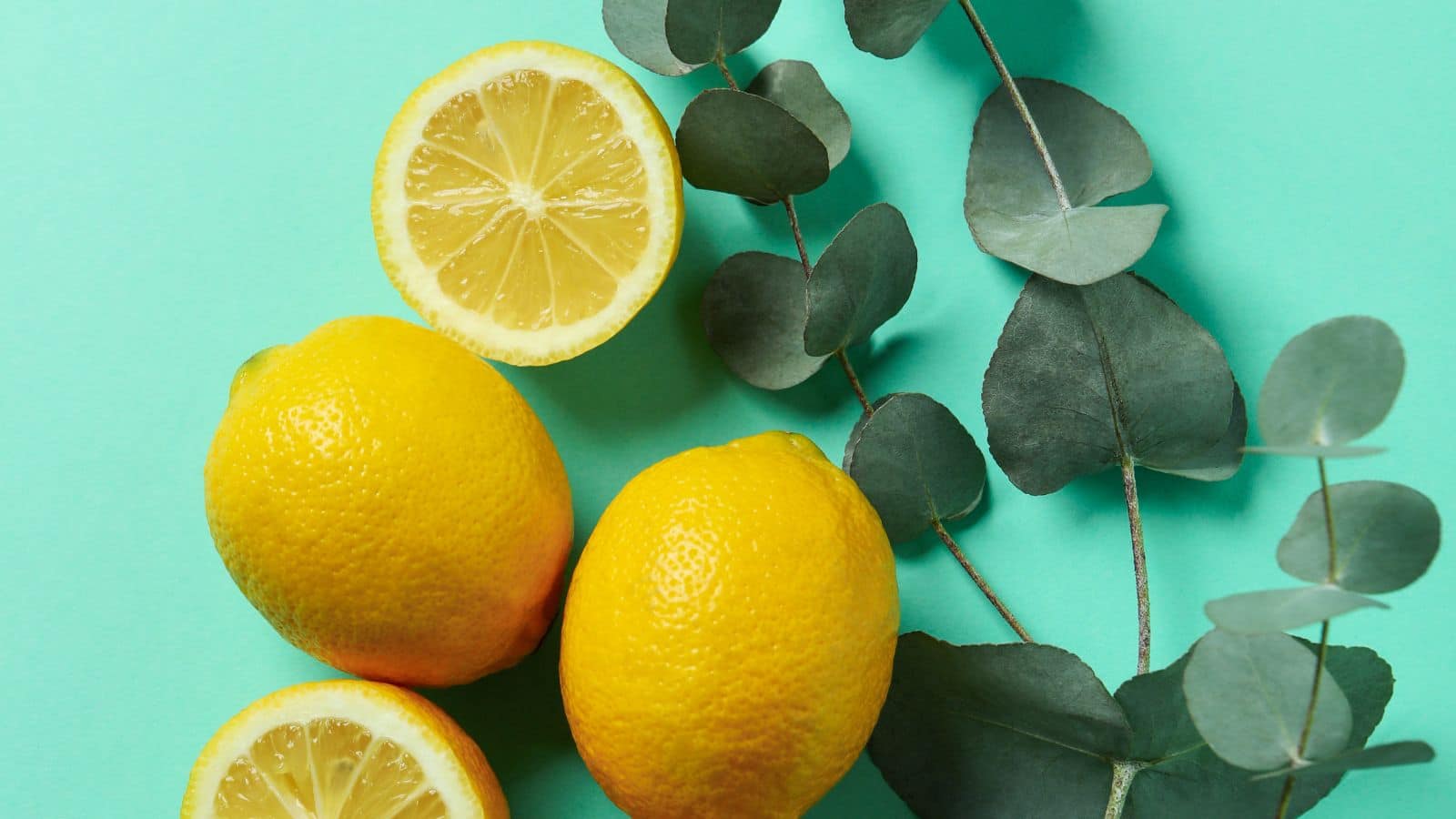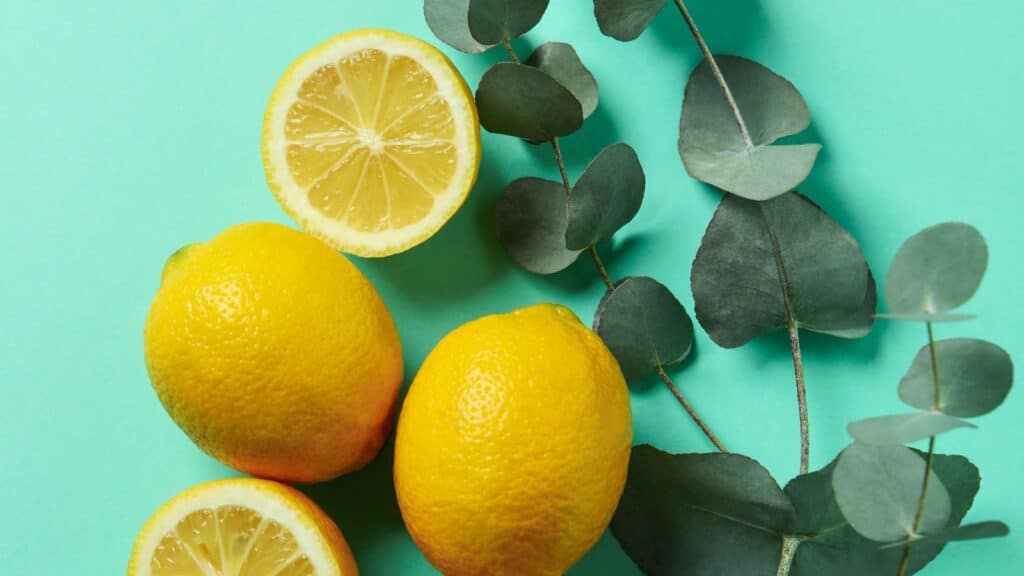 ✕
Want to get pregnant fast?
Love lists? Me too. Grab my 79 Things I did to transform my life and get pregnant in less than 3 months after 2 years of infertility and miscarriages! Totally free!

Anna Rapp is a fertility journalist and non-toxic living expert. When Anna Rapp was struggling with infertility and recurrent early miscarriage, she was diagnosed with diminished ovarian reserve, High FSH, low AMH, low follicle count, endometriosis, and an MTHFR mutation. Despite being told donor eggs were her only solution, Anna used her graduate training in research methods and analysis to read everything she could find on fertility and egg health. Ultimately, she lowered her FSH and got pregnant naturally (twice). She blogs about how she did it and encourages her readers to take charge of their fertility journey and get happy, healthy, and pregnant!