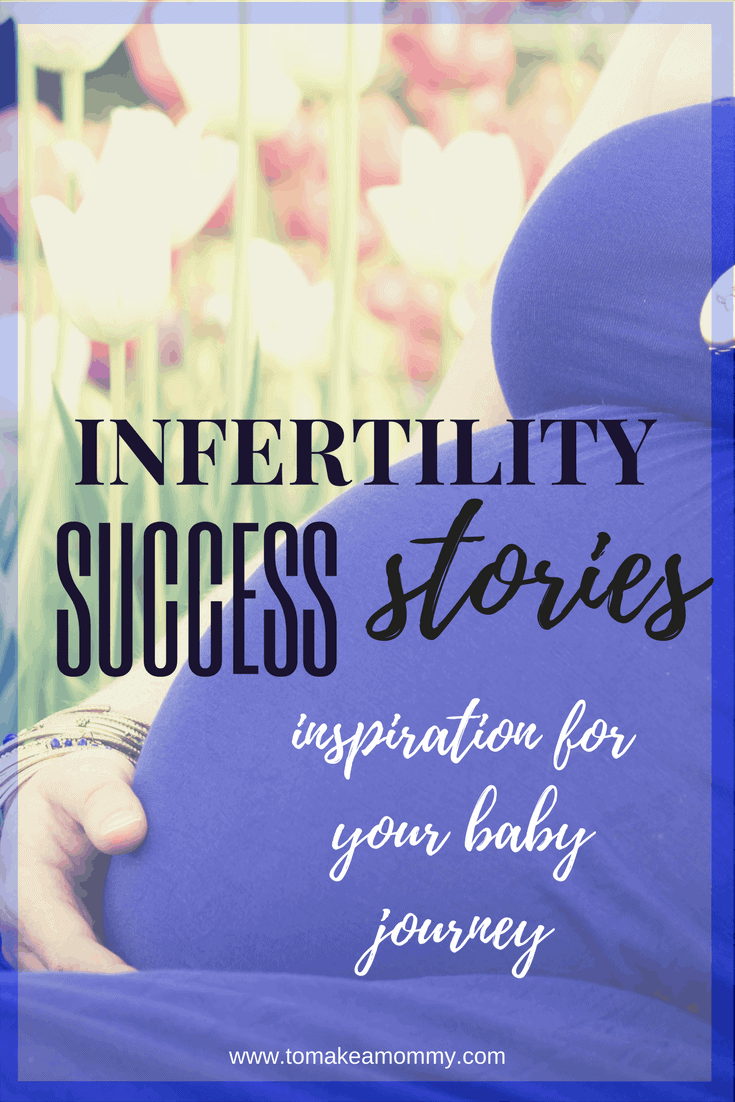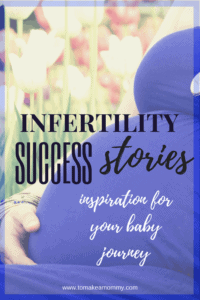 Welcome! This is a special post that is dedicated to all of YOU out there who want to share your story to inspire other women who are on the long road to baby. It is also dedicated to all of you out there who are struggling with infertility and need to read inspirational stories about baby journey success!
You might have unexplained infertility or you might have a diagnosis like High FSH, endometriosis, Low AMH, blocked tubes, PCOS, or another fertility related condition. And, darn it, you want to read about women who got pregnant anyway! Or maybe you want to read about women who decided that adoption was their path to a miracle. Well, either way, you've come to the right spot.
AND, if you have gotten pregnant or found your miracle baby another way after struggling with infertility, please leave your story in the comments. Leave whatever you feel like- a short synopsis, or a lengthy story. Your story can give other women hope for years to come.
Maybe you were unable to get pregnant and then you found this website or you read a book like It All Starts with the Egg, and you made sweeping lifestyle and diet changes and got pregnant naturally.
Or maybe after multiple failed IVFs you finally did that egg-health diet or that crucial mind-body work that helped you succeed and make beautiful juicy sticky embryos.
Or maybe you have the baby you've always dreamed for and you found them another way- through donor eggs, donor embryo, surrogacy, or adoption.
Tell us your inspirational story below in the comments and give the women who come after you encouragement!
If you have a blog or a website where you go into more depth on your success story, please feel free to share it in the comments!
My story: My husband and I had been trying for 2 years and had suffered multiple early losses (chemical pregnancies and miscarriages). I was diagnosed with High FSH (34 was the highest measured), Low AMH (undetectable was the lowest measured), Endometriosis, Low Antral Follicle Counts, Diminished Ovarian Reserve, and MTHFR mutation (single). My husband had good sperm. We were both 32 at the time.
The doctors said I was a poor candidate for IVF and offered me donor eggs. I asked for one shot at IVF if I could lower my FSH to a number they liked. This was in August. The doctor agreed and said he would do Day 3 testing (including FSH) through December. After that it was donor eggs or nothing. My husband and I went all in. I did everything- acupuncture, Chinese herbs, hypnosis, fertility diet, ditched toxins, yoga, and much, much, more (read all 79 diet and lifestyle changes I made here!).
It worked. I lowered my FSH to 12, but I never got to try IVF because I was pregnant naturally. I found out at the end of September. Our miracle arrived in May 2015.
(For those of you who are math obsessed, I had actually started doing ALL THE THINGS in July- I just didn't have the negotiation with my doctor until August.)
My update: In April 2017 I started the egg health fertility diet again, along with the supplements and mind-body work. In May 2017 I stopped nursing. In June 2017 I went back to acupuncture and started Chinese herbs again. I got pregnant in July very, very late in my cycle (estimated ovulation CD 26/27), and am due in April 2018! Two miracle babies for the woman who was told her eggs were duds!
You can read my full story in my introductory blog post here.
Scroll below to read all the comments and be inspired by other women's stories of success!
✕
Want to get pregnant fast?
Love lists? Me too. Grab my 79 Things I did to transform my life and get pregnant in less than 3 months after 2 years of infertility and miscarriages! Totally free!

When Anna Rapp was struggling with infertility and recurrent early miscarriage, she was diagnosed with diminished ovarian reserve, High FSH, low AMH, low follicle count, endometriosis, and an MTHFR mutation. Despite being told donor eggs were her only solution, Anna used her graduate training in research methods and analysis to read everything she could find on fertility and egg health. Ultimately, she lowered her FSH and got pregnant naturally (twice). She blogs about how she did it and encourages her readers to take charge of their fertility journey and get happy, healthy, and pregnant!