Saint Andrew is not known as a patron saint of fertility (these saints are!), but he is known for having a very special chaplet/novena that you can pray when you are trying to conceive.
The Feast Day of Saint Andrew is November 30, and you pray the chaplet starting on that day, through til Christmas Eve.
Praying this Christmas Novena is a very sweet way to celebrate Advent, prepare for Christmas in your heart, and ask for Saint Andrew to intercede on your behalf while trying to conceive.
The Christmas chaplet is also called the Christmas Anticipation Prayer.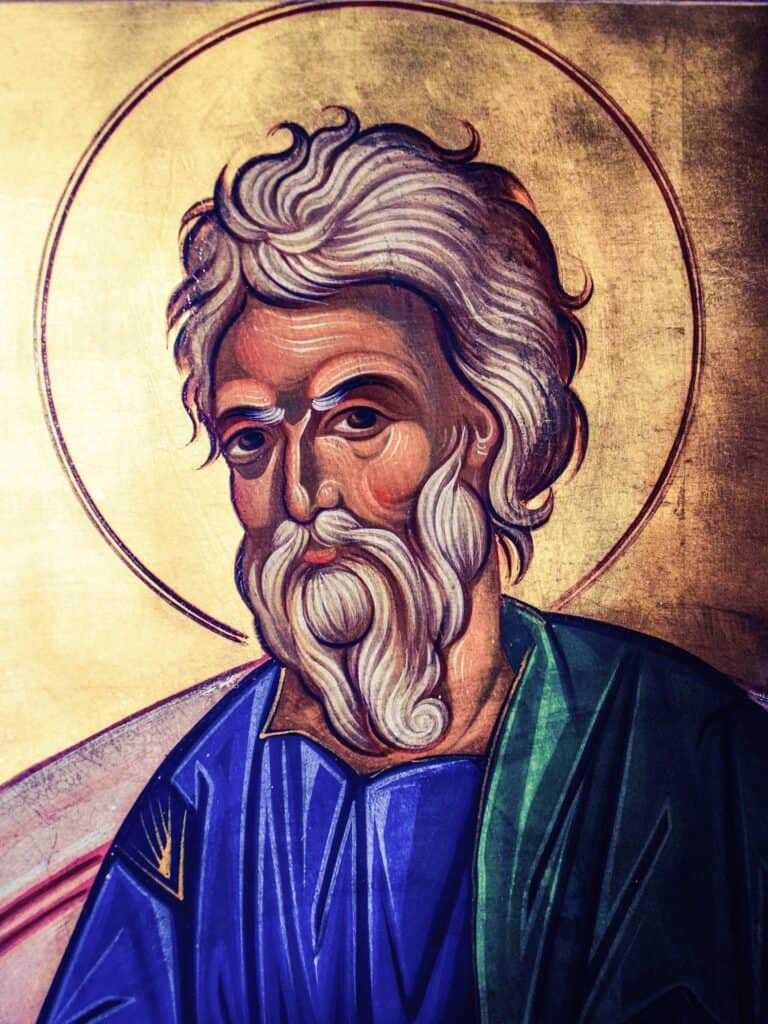 Who was Saint Andrew?
Andrew was the older brother of Simon Peter, and he was one of the very first disciples. It is thought he was very close to Jesus.
If you remember when in the Gospel of Matthew, Jesus is walking on the shore of the Sea of Galilee, he sees Andrew and Simon Peter fishing. He calls them to come with him and become fishers of men!
Andrew preached Jesus's word throughout what is now Greece and Turkey, and he was crucified.
Saint Andrew is considered the patron saint of fishermen and of several countries, including Scotlant, Russia, Romania, Ukraine, and Barbados.
When your children are born and at preschool age, you might be interested in my blog post on how to celebrate the Feast Day of Saint Andrew with Children.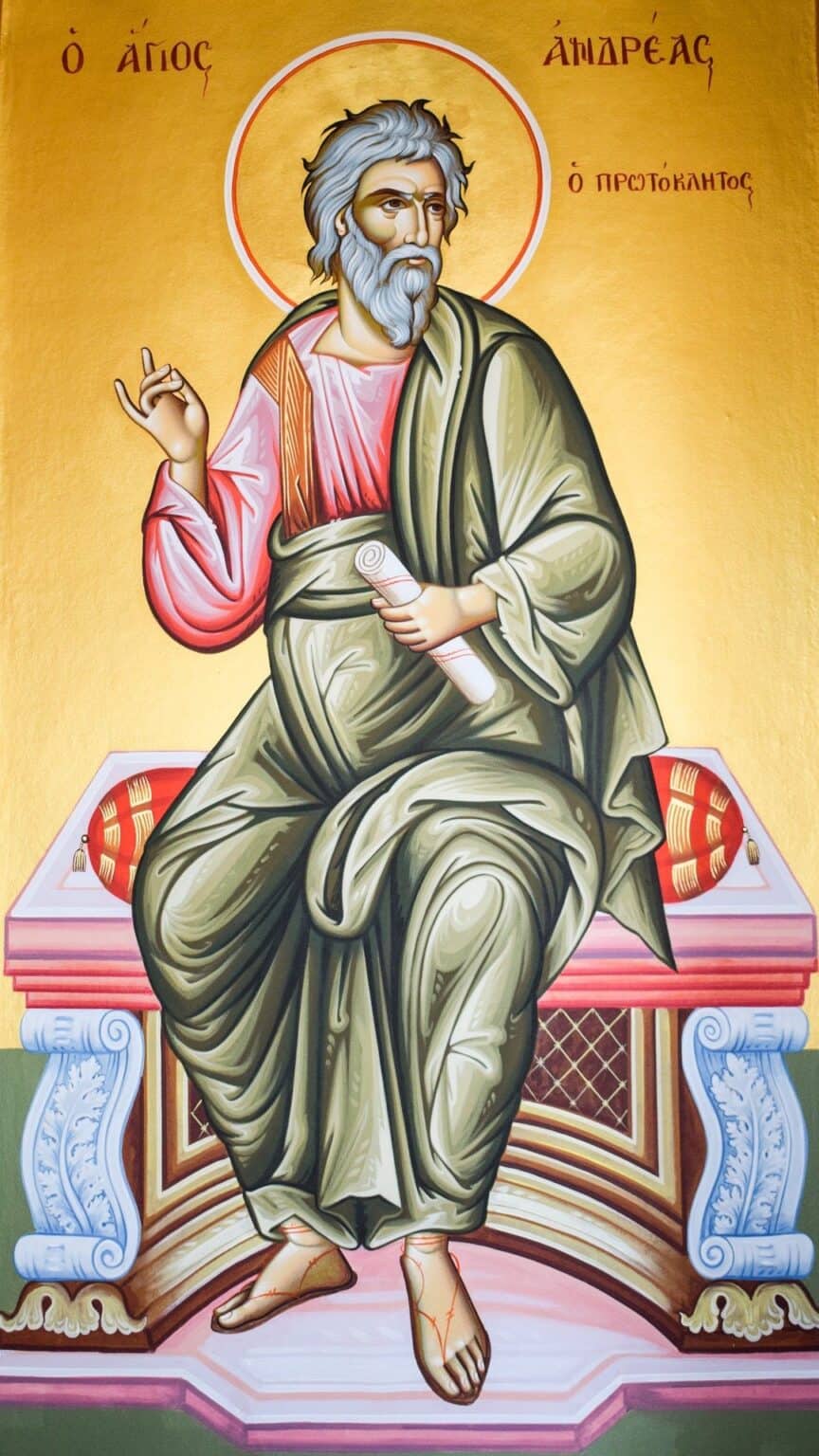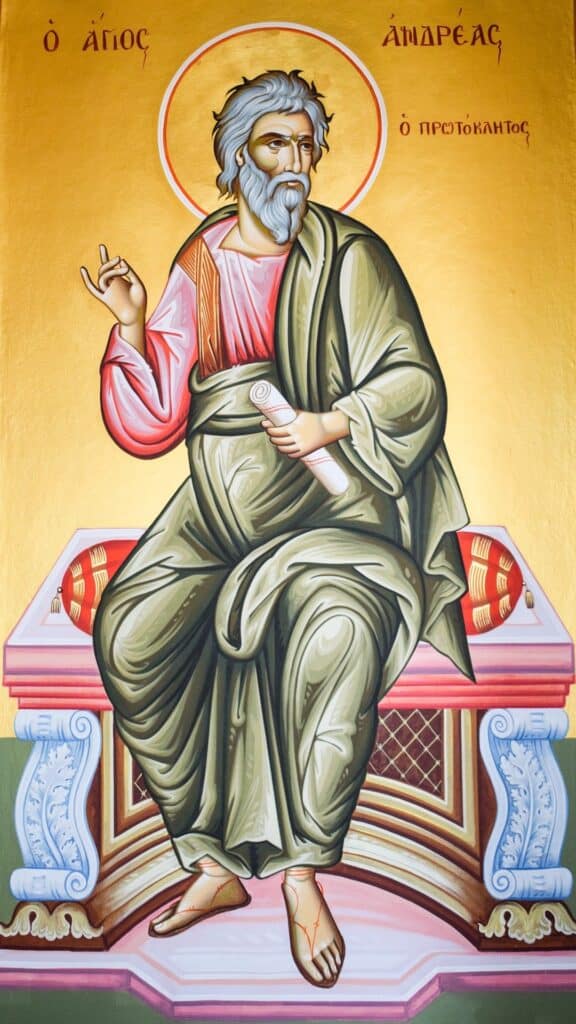 Who are other Saints of Fertility?
January 21- St. Agnes
February 1- St. Brigid of Kildare
March 6 – Saint Collette
March 20 – St. Joseph
March 24- St. Catherine of Sweden
April 28- St. Gianna Beretta Molla
April 29- St. Catherine of Siena
May 22- St. Rita of Cascia
June 13 – St. Anthony of Padua
July 20 – St. Margaret of Antioch
July 26- St. Anne and St. Joachim
August 11- St. Philomena
August 31- St. Raymond Nonnatus
October 16- St. Gerard Majella
October 28- St. Jude
November 5- St. Elizabeth
November 23- St. Felicitas of Rome
November 30 – St. Andrew
December 6- St. Nicholas
December 9 – St. Hannah
December 10 – St. Eulalia
How to Pray the Saint Andrew Christmas Novena for Fertility
Pray the prayer below every day, 15 times a day, from November 30 until Christmas Eve.
I know it seems weird, because its not a true "Novena" which would be 9 days of prayer, but this is a 25 day prayer sequence.
It will surely get you into the true holiday spirit of prayer and will provide you with a special Advent practice during your time of waiting.
So print this, save this, screen shot it, something, so you can say this prayer 15 times a day from now until Christmas Eve.
Be sure to ask specifically for your intention that you want to get pregnant. Make your intention as specific as possible.
Consider actually visualizing Mary giving birth, and you yourself giving birth (easily and with grace) as you pray.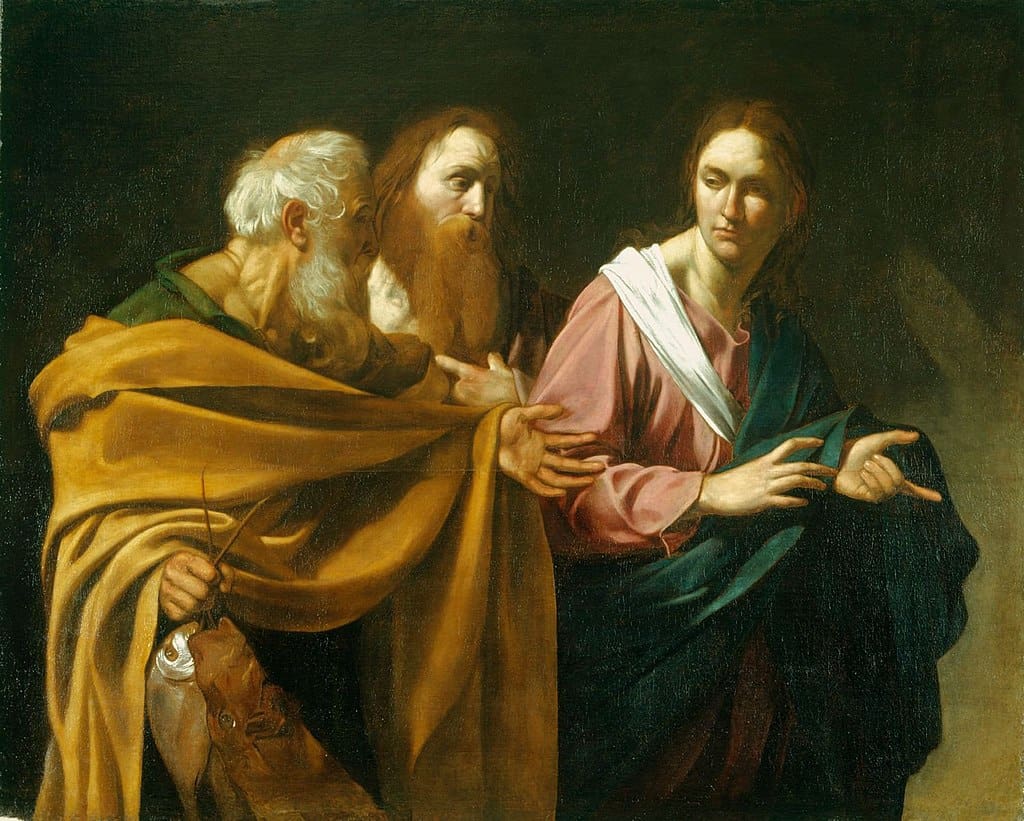 Christmas Novena to Saint Andrew
Hail, and blessed be the hour and moment at which the Son of God was born of a most pure Virgin at a stable at midnight in Bethlehem in the piercing cold. At that hour vouchsafe, I beseech Thee, to hear my prayers and grant my desires.
(Mention your intentions here)
Through Our Savior Jesus Christ and His most Blessed Mother. Amen.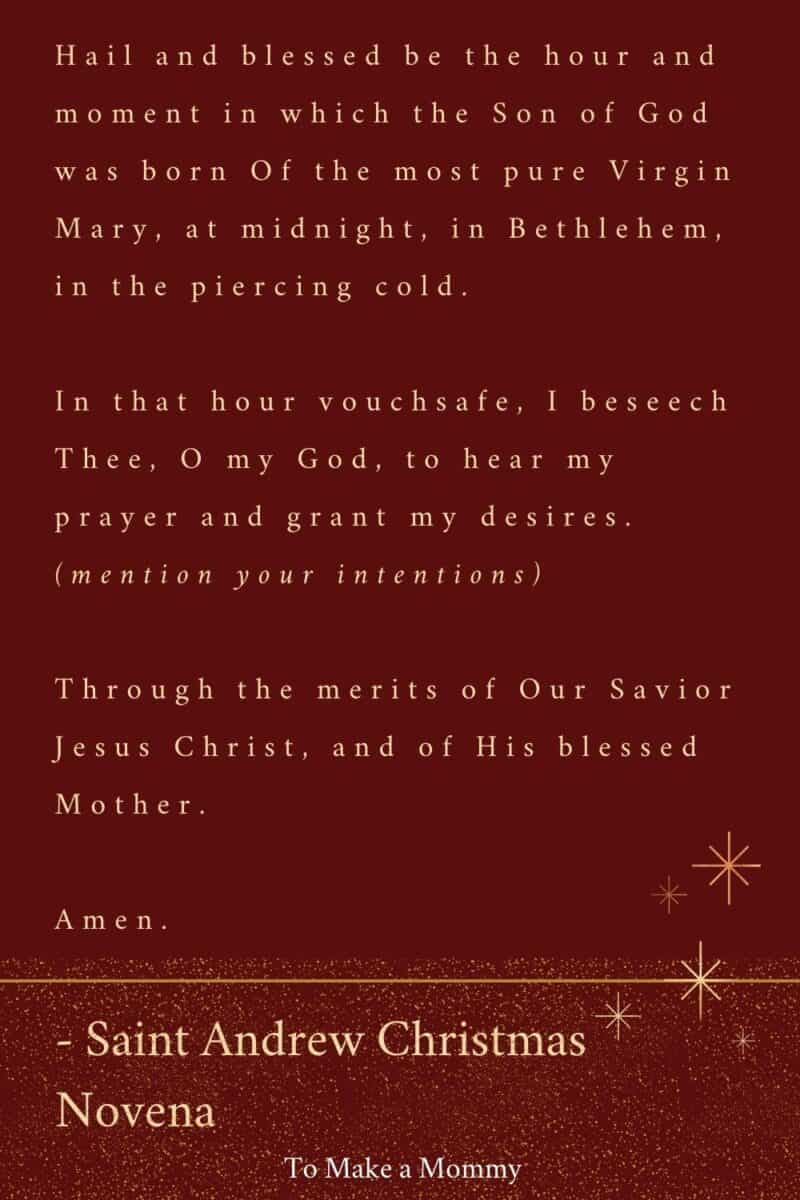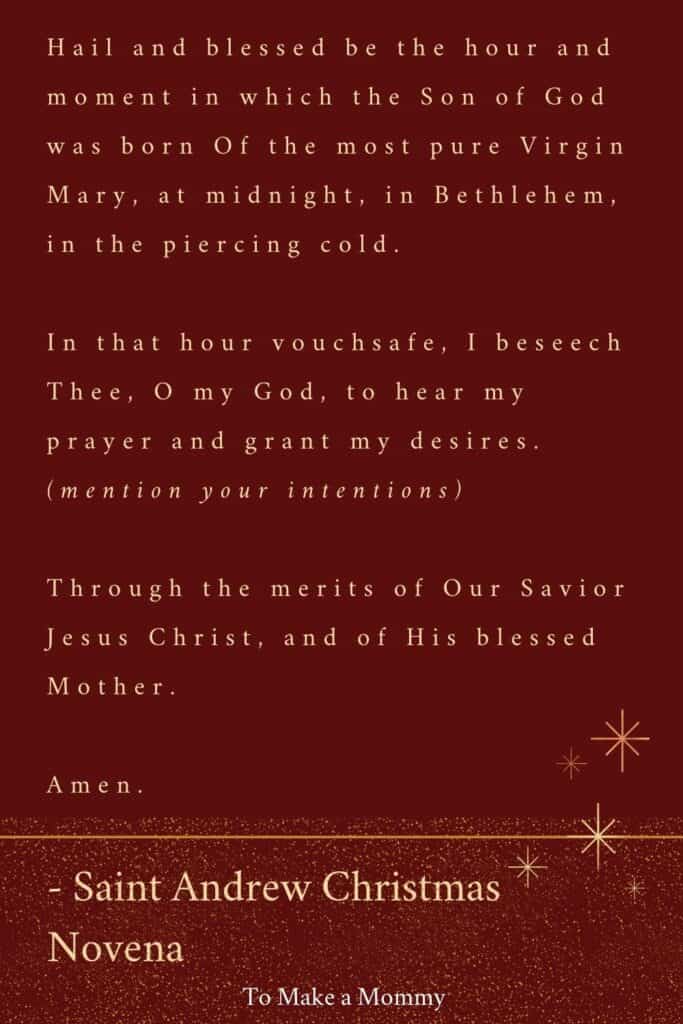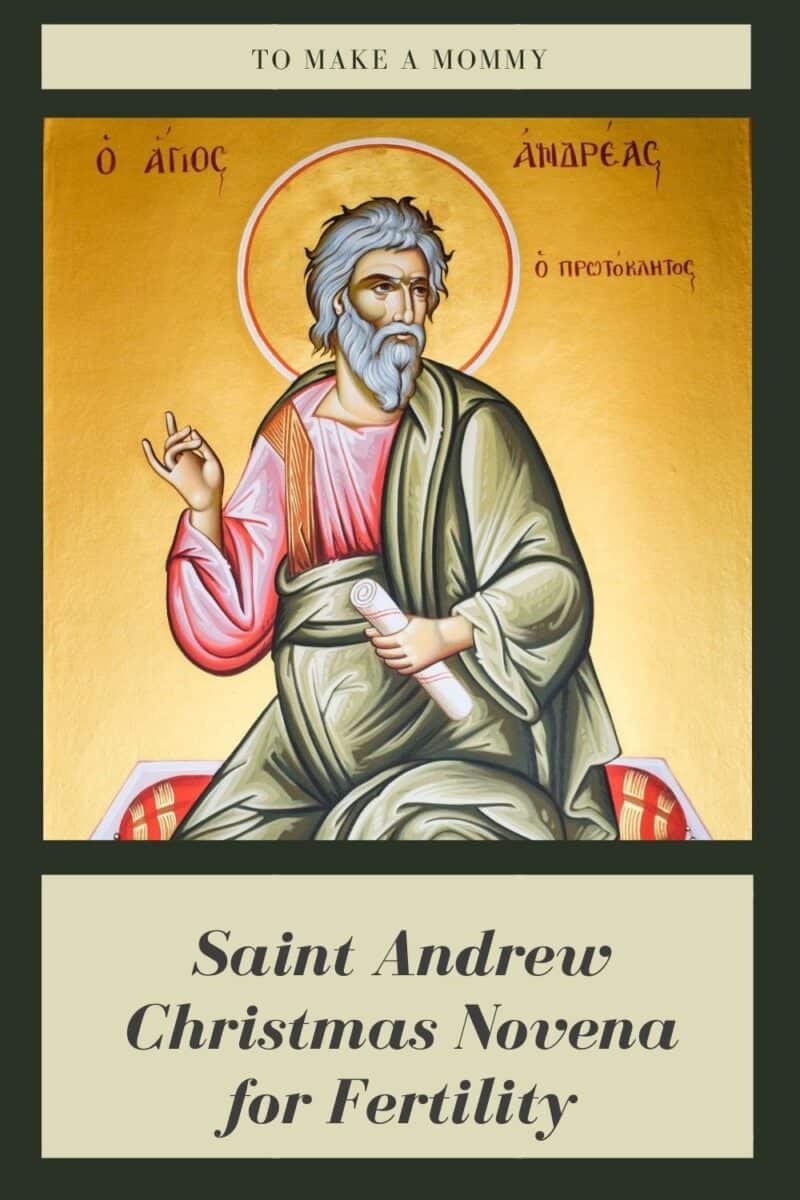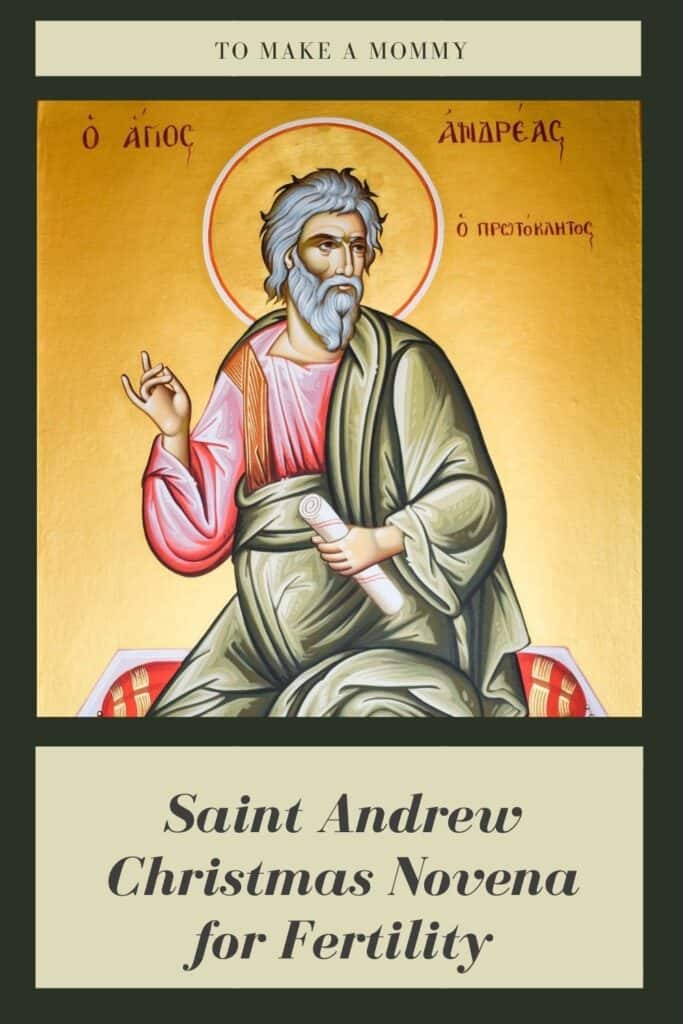 When Anna Rapp was struggling with infertility and recurrent early miscarriage, she was diagnosed with diminished ovarian reserve, High FSH, low AMH, low follicle count, endometriosis, and an MTHFR mutation. Despite being told donor eggs were her only solution, Anna used her graduate training in research methods and analysis to read everything she could find on fertility and egg health. Ultimately, she lowered her FSH and got pregnant naturally (twice). She blogs about how she did it and encourages her readers to take charge of their fertility journey and get happy, healthy, and pregnant!