Infertility can be heartbreaking, and it can feel like failure after failure when we don't get pregnant. When you're struggling with infertility, you can really feel like it might go on forever. Yet all things, including infertility, eventually pass. You will, God willing, meet your baby soon. These inspirational quotes for infertility are here to help you pull through, especially when you need the motivation to continue your fertility journey.
Browse these inspiring quotes to boost your mood. If you find a few you resonate with, write them out or print them and place them somewhere you can reflect on them regularly. It will help keep you focused on what's most important in your life.
Check out my post on fertility mantras and fertility affirmations for more zen on your infertility journey!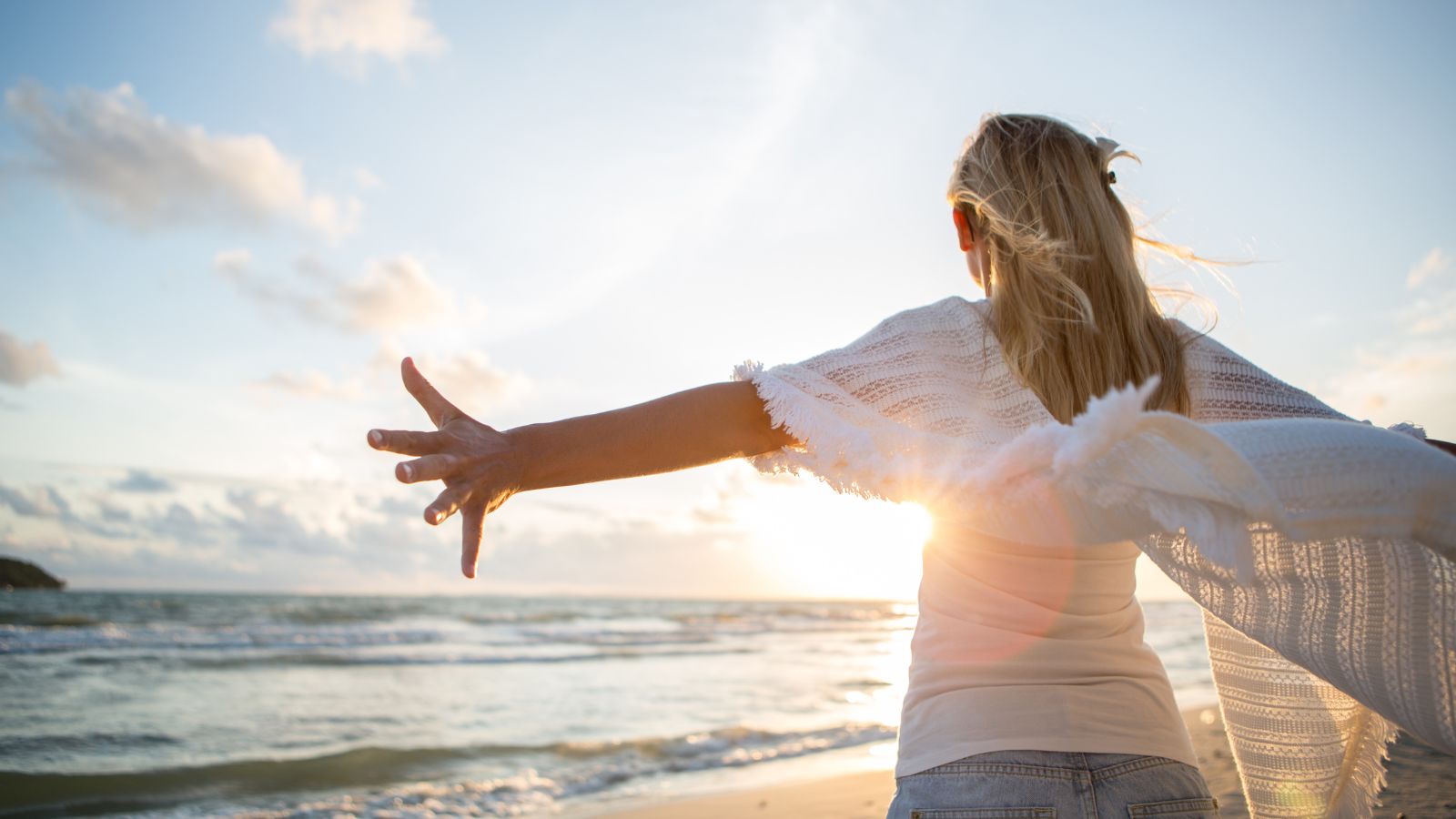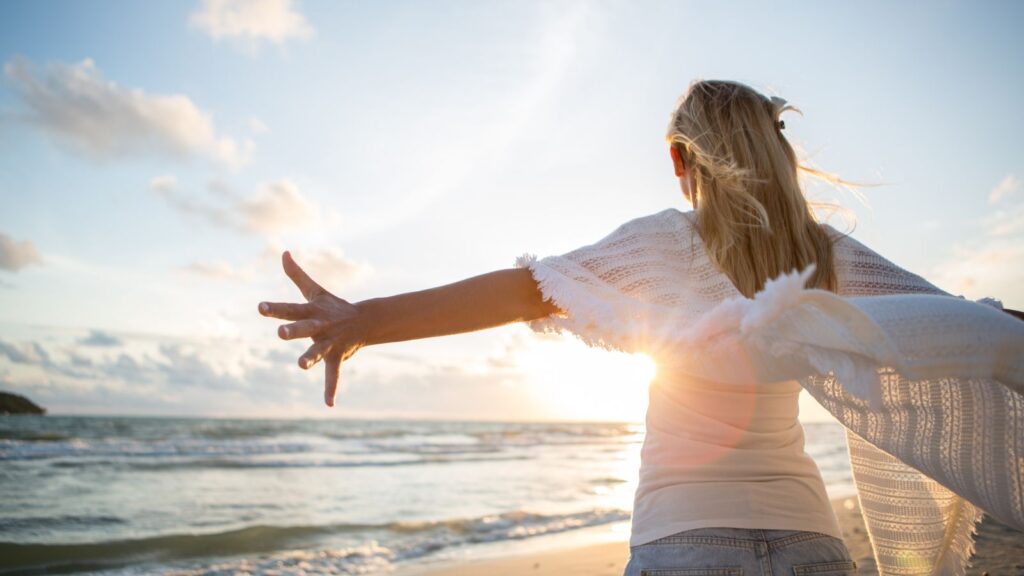 The Primary Themes From These Inspirational Quotes for Infertility
If you're focusing on being the best version of yourself most days, remember that you're already a success. Success isn't something to be achieved in the future; it's something you can do now by changing your mindset and priorities and simply doing your best.
You'll notice a few underlying themes in the quotes from people who found success in their ways. Here are a few:
Success is a changing target that'll keep you moving forward and constantly growing
Firstly, you have to get started
Face your fears head-on
Be ready for failure
Beleive in success
Keep innovating and making necessary adjustments
Hard Work is important! (I did 79 Things to Get Pregnant After Infertility!)
Enjoy the process!
How To Get Inspired by a Quote You Love
As you read through these quotes, a few might jump out at you and hit home. If you find one that speaks to you, take the time to integrate it into your life. There are many ways you can use a quote for inspiration.
Meditate on it and think about how you can apply it in your life
Make the quote your mantra, saying it out loud or writing it down daily
Share it with someone who needs the reminder
Create a vision board and incorporate it into your goals
Make it your wallpaper or screensaver on your phone or computer as a constant reminder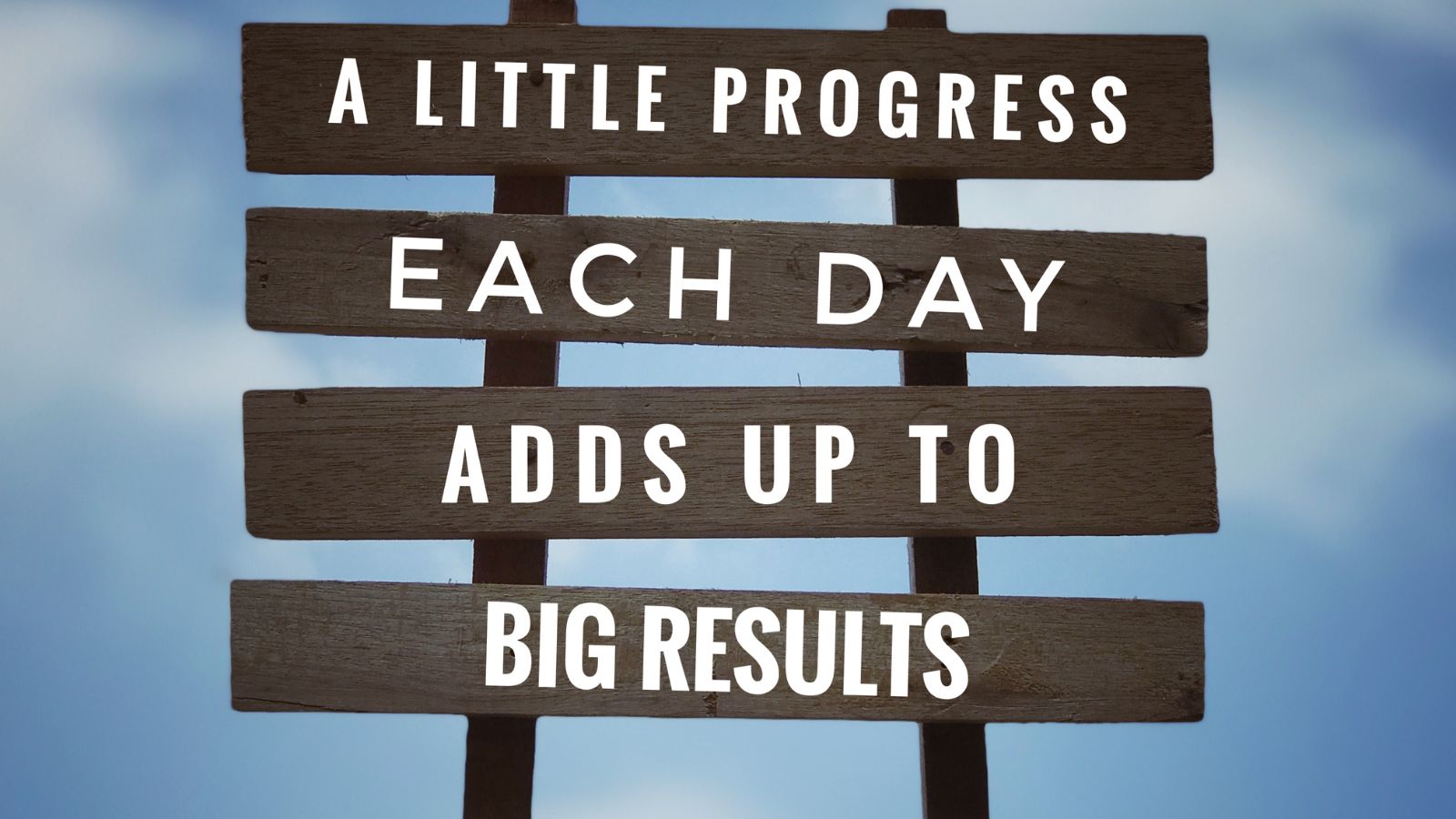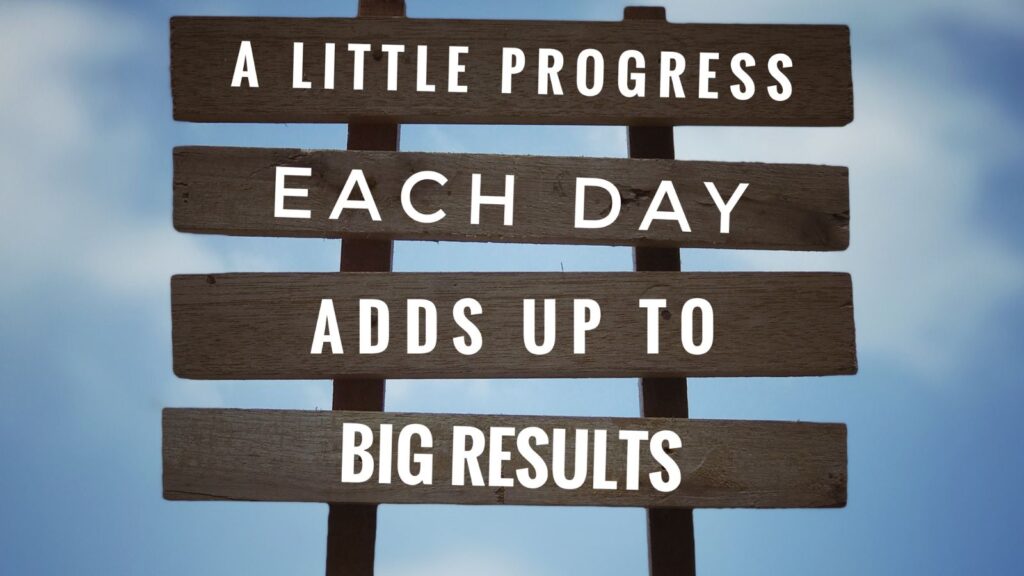 Infertility Motivation: Boost Your Mindset
Mental and Emotional well-being is so important when dealing with infertility. There are many mind-body best practices that can make the infertility journey a little easier.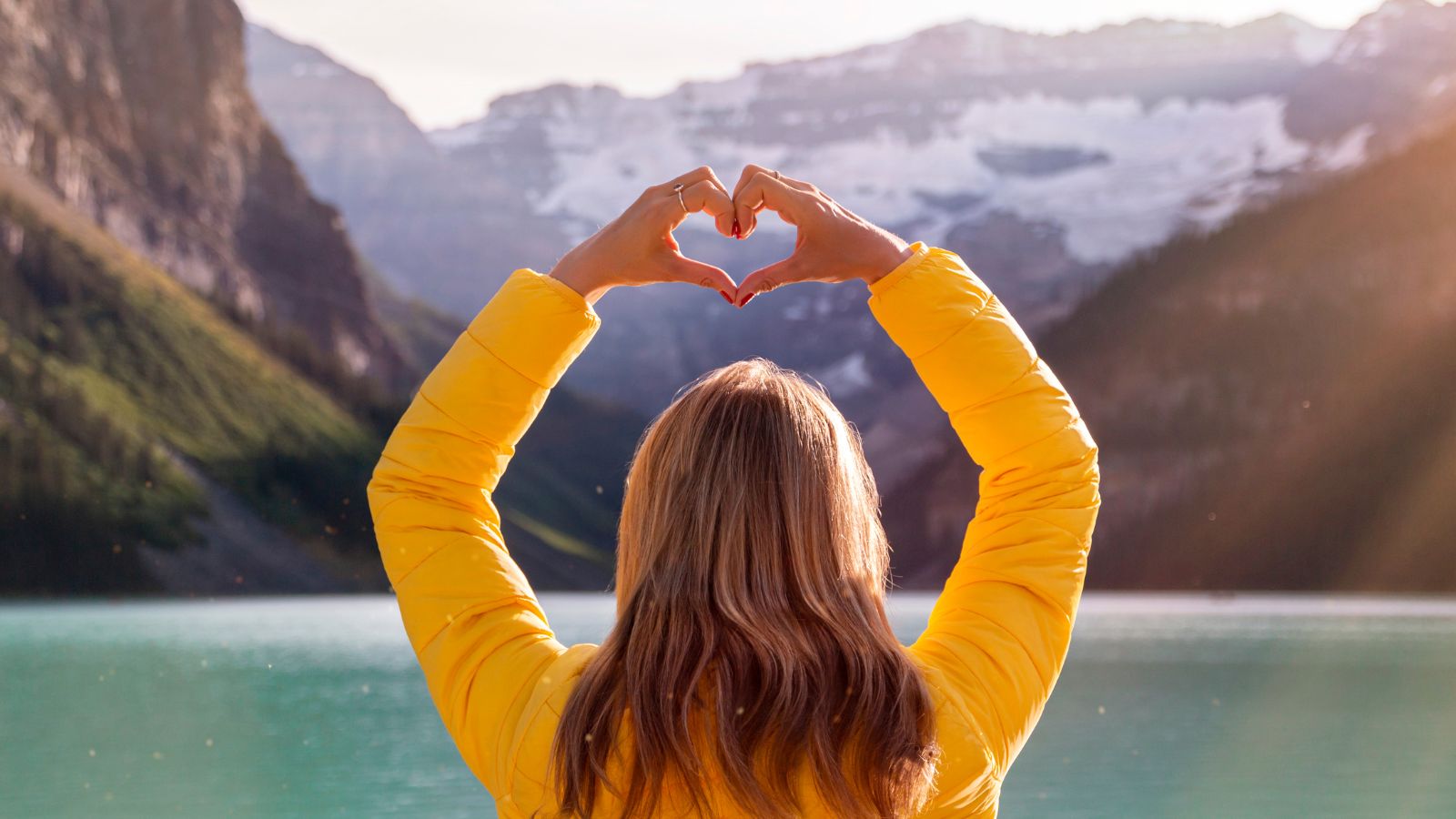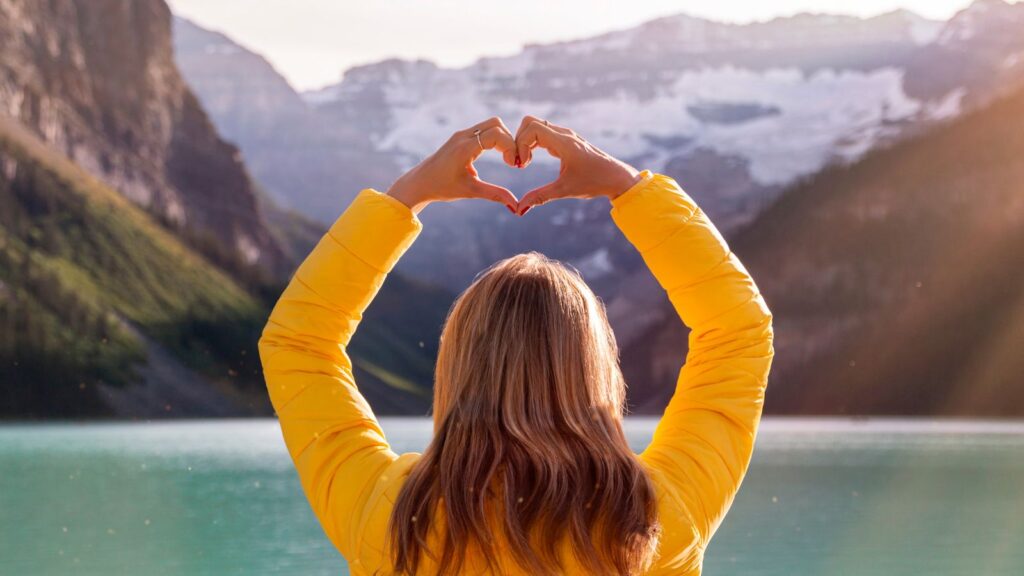 72 Best Inspirational Quotes for During Infertility
1. "Hope is the only thing stronger than fear." – Robert Ludlum
Infertility is scary, but hope is what will carry you through.
2. "Believe you can, and you're halfway there." – Theodore Roosevelt
You have the power to bring your dreams and goals to life, and it all starts with setting your intention to succeed.
3. "Success is not final, failure is not fatal: it is the courage to continue that counts." – Winston Churchill
Perseverance is vital to success. No matter how often you fail, pick yourself up and try again until you reach your goal.
4. "The future belongs to those who believe in the beauty of their dreams." – Eleanor Roosevelt
Your dream of having a baby is beautiful and worthy. You never know what you'll be able to achieve if you have the right mindset.
5. "Start each day with a positive thought and a grateful heart." – Roy Bennett
Start with an affirmation, and practice gratitude daily.
6. "Not everyone will understand your journey. That's fine. It's not their journey to make sense of. It's yours." – Zero Dean
Focus on your goals with a growth mindset rather than being consumed by anger or revenge.
7. "What if infertility isn't a war but an awakening? What if it's not about death but about a renaissance?" – Rekha Ramcharan, Manifesting Motherness: Healing From Infertiltiy
What if you let this journey absolutely change you for the better? What if it helped you get happier and healthier? What if it saved your life?
8. "We must let go of the life that we planned so as to accept the one that is waiting for us." – Joseph Campbell
And maybe, just maybe, that life will be even better than what you planned.
9. "In the middle of difficulty lies opportunity." – Albert Einstein
When faced with a challenge, focus on something other than the roadblocks. Look for solutions and opportunities to make things better.
10. "Learn to trust the journey even when you don't understand it." – Mila Bron
You may not be able to see the destination, but the journey is important and leading you somewhere wonderful.
11. "The only limit to our realization of tomorrow will be our doubts of today." – Franklin D. Roosevelt
Don't let doubt and fear hold you back. Believe in yourself and your power to create the future you desire.
12. "The way to get started is to quit talking and begin doing." – Walt Disney
Turn your ideas into action. Talk is cheap; make things happen!
13. "Successful people do what unsuccessful people are not willing to do. Don't wish it were easier; wish you were better." – Jim Rohn
Success only happens after a while, requiring hard work and dedication (otherwise, everyone would do it). Be bold and put in the effort; it will pay off.
14. "The greatest glory in living lies not in never falling, but in rising every time we fall." – Nelson Mandela
Nobody is perfect, and everyone makes mistakes. The important thing is to learn from them and keep going!
15. "I have not failed. I've just found 10,000 ways that won't work." – Thomas Edison
No one succeeds at everything they try. It's ok to make mistakes, don't give up! Keep learning and trying until you find what works.
16. "The future depends on what you do today." – Mahatma Gandhi
Your actions today will have a lasting impact. Don't wait for tomorrow to take action; start now and make the future you want!
17. "Don't be afraid to give up the good to go for the great." – John D. Rockefeller
Don't settle for mediocrity; strive for greatness! It may require some sacrifice, but trying will be worth it.
18. "You miss 100% of the shots you don't take." – Wayne Gretzky
Don't be afraid to take risks. You won't know what could have been if you didn't try. You gotta play to win!
19. "The only person you are destined to become is the person you decide to be." – Ralph Waldo Emerson
You are in control of your destiny. Believe in yourself and have the courage to make it happen.
20. "Success is walking from failure to failure with no loss of enthusiasm." – Winston Churchill
There is a common thread among these quotes about failure. Don't let failure discourage you; embrace it and keep trying until you succeed.
21. "The biggest risk is not taking any risk. In a world that is changing quickly, the only strategy that is guaranteed to fail is not taking risks." – Mark Zuckerberg
Don't be afraid to take risks and try new things. Sometimes it may lead to failure, but the reward could be great if you don't give up.
22. "Nothing is impossible, the word itself says I'm possible." – Audrey Hepburn
Beleive in the possibilities, and don't limit your thinking.
23. "I can't change the direction of the wind, but I can adjust my sails to always reach my destination." – Jimmy Dean
In adversity, you must remain flexible and adjust your plans. Doing so can help you reach even greater heights than expected.
24. "A strong woman looks at a challenge dead in the eye and gives it a wink." – Gina Carey
You are stronger than you think you are, and you can handle this!
25. "The best way to predict the future is to create it." – Peter Drucker
No one controls your future but you, and only if you take action.
26. "You may have to fight a battle more than once to win it." – Margaret Thatcher
Some battles are uphill, and we have to keep fighting them. Just keep doing the next right thing.
27. "What lies behind us and what lies before us are tiny matters compared to what lies within us." – Ralph Waldo Emerson
Your inner strength is the most critical factor in achieving success. Believe in yourself, and don't let anything get in your way.
28. "If you're going through hell, keep going." – Winston Churchill
No matter how hard it gets, never give up. The worst place to stop is when you feel stuck.
29. "The only place where success comes before work is in the dictionary." – Vidal Sassoon
As mentioned already, if success were easy, everyone would do it. We have to work hard to achieve what we want.
30. "You have to expect things of yourself before you can do them." – Michael Jordan
Set your expectations high and strive to reach them. This is the key to success.
31. "If you can't fly, then run. If you can't run, then walk. If you can't walk, then crawl. But whatever you do, you have to keep moving forward." – Martin Luther King Jr.
Take one small step at a time when life or a goal feels too big.
32. "The journey of a thousand miles begins with one step." – Lao Tzu
When you're feeling overwhelmed, remember to start small. Every journey begins with a single step. Here are my top ten steps to take when trying to conceive.
33. "If opportunity doesn't knock, build a door." – Milton Berle
Don't wait for chances to come knocking on your door; create them yourself. If something isn't working out, make changes and try again.
34. "Life is 10% what happens to us and 90% how we react to it." – Dennis P. Kimbro
Be responsible for your reactions to events. Learn from adversity and grow through it. That way, you'll eventually succeed no matter what life throws at you. Practice gratitude always.
35. "Decide what you want, decide what you are willing to exchange for it. Establish your priorities and go to work." – H. L. Hunt
Be clear about your goals and prioritize what you must do to reach them. Take proactive steps, and you'll be on your way.
36. "Courage doesn't always roar. Sometimes courage is the little voice at the end of the day that says, "I'll try again tomorrow."" – Mary Anne Radmacher
Bravery isn't always huge. Sometimes just getting up, facing our fears, and getting through another day takes great courage.
37. "You don't have to see the whole staircase, just take the first step." – Martin Luther King Jr
Another great one from Martin Luther King, Jr. Don't be intimidated by the size of your goal; just focus on taking the first step.
38. "Do one thing every day that scares you." – Eleanor Roosevelt
Don't become complacent; push yourself out of your comfort zone. Challenge yourself to take risks and learn from new experiences.
39. "People cry not because they're weak but because they've been strong for too long." – Johnny Depp
Let yourself cry.
40. "Successful people are not gifted; they just work hard, then succeed on purpose." – G.K. Nielson
As mentioned several times in these quotes, success doesn't come overnight.
41. "If one does not know to which port one is sailing, no wind is favorable." – Seneca
Be clear and intentional about your goals and how you plan to achieve them. And when you pray, pray with purpose!
42. "Your only limitation is the one that you set up in your own mind." – Napoleon Hill
Push yourself to break boundaries, reach higher, and never give up.
43. "Don't let the fear of striking out keep you from playing the game." – Babe Ruth
Have the courage to take risks and keep going no matter what. The possibility of success is more important than your fear of losing.
44. "The starting point of all achievement is desire." – Napoleon Hill
Your desire for a baby is a blessing, not a curse. Let it lead you on your journey.
45. "You don't have to be great to start, but you have to start to be great." – Zig Ziglar
Sitting around wishing and dreaming won't get you far. Start planning and working towards your baby!
46. "If you want something you've never had, you must be willing to do something you've never done." – Thomas Jefferson
If you're after something different, be willing to take the necessary action.
47. "It's not the load that breaks you down; it's how you carry it." – Lou Holtz
Figure out how to work smarter, not necessarily harder. Don't just eat a fertility diet and ditch toxins; manage your mental and emotional well-being.
48. "You never know how strong you are until being strong is your only choice."– Bob Marley
You are growing stronger every day of your infertility journey.
49. "A grateful heart is a magnet for miracles."– Jane Fuller
50. "You always pass failure on your way to success."- Mickey Rooney
When every month feels like a failure, know it is just your journey to baby!
51. "Success is a journey, not a destination." – Ben Sweetland
Success is a process, not a result. Appreciate the journey and enjoy every step of the way- or you'll never "win." You're becoming happier and healthier with each change you make to be more fertile.
52. "Be patient with yourself. Self-growth is tender; it's holy ground. There's no greater investment." – Stephen Covey
Take time, reflect on what you must do, and nurture yourself. Only then will you be ready for the next step in achieving success.
53. "In order to succeed, we must first believe that we can." – Nikos Kazantzakis
Believe in yourself and your abilities to succeed. You can do anything with the right positive mindset and perseverance.
54. "Don't limit your challenges, challenge your limits" – Unknown
Don't be afraid to take risks and push yourself outside your comfort zone. The rewards will be worth it!
55. "Only put off until tomorrow what you are willing to die having left undone." – Pablo Picasso
Procrastination will get you nowhere. Put your all into whatever task and be proud of what you accomplish.
56. "Just because your path is different doesn't mean you're lost" – Jane Fuller
Believe that you are right where you need to be at this moment.
57. "The most difficult thing is the decision to act; the rest is merely tenacity." – Amelia Earhart
Once you've committed to getting healthier, happier, and more fertile, the rest will fall into place and become much more accessible.
58. "It's not whether you get knocked down; it's whether you get up again."― Vince Lombardi
Failure and setbacks are inevitable, but never let them stop you from pursuing your dreams.
59. "Successful people don't do different things; they do things differently."― Shiv Khera
Think outside the box and go against the grain. Not every success formula looks the same, so find one that works.
60. "I can accept failure; everyone fails at something. But I can't accept not trying." – Michael Jordan
You'll only know what you can do once you give it your all. Don't let fear or doubt hold you back.
61. "Even miracles take a little time."― Fairy Godmother, Cinderella
Miracles don't happen overnight, and sometimes we have to work hard for them!
62. "A person who never made a mistake never tried anything new." – Albert Einstein
Be brave and daring. Feel free to try something new, even if it means making mistakes.
63. "There are no limits to what you can accomplish, except the limits you place on your own thinking." – Brian Tracy
Stop doubting yourself and have faith in your abilities.
64. "Successful people maintain a positive focus in life no matter what is going on around them. They stay focused on their past successes rather than their past failures, and on the next action steps they need to take to get them closer to the fulfillment of their goals rather than all the other distractions that life presents to them." – Jack Canfield
Stay focused on the present and the steps you must take today to reach your ultimate goal. No need to dwell on the past or get anxious about the future.
65. "You are braver than you believe, stronger than you seem, and smarter than you think." – Christopher Robin, Winnie the Pooh
It's true, girl. Beleive it in your heart.
66. "Above all, be the heroine of your life, not the victim." – Nora Ephron
Successful people act as the heroine of their own story, not as the victim.
67. "Just keep swimming!" – Dory, Finding Nemo
Keep swimming, girl.
68. "Our greatest glory is not in never failing, but in rising every time we fail." – Confucius
Rise again, month after month, and keep working hard.
69. "It always seems impossible until it's done." – Nelson Mandela
It might feel impossible now, but one day you'll be holding your baby in your arms.
70. "Success is not the key to happiness. Happiness is the key to success." – Albert Schweitzer
Seek happiness on your infertility journey. Don't settle for anxiety and depression. Your baby wants you to be happy.
71. "Listen to the mustn'ts, child. Listen to the don'ts. Listen to the shouldn'ts, the impossibles, the won'ts. Listen to the never haves, then listen close to me… Anything can happen, child. Anything can be."- Shel Silverstein
Don't let what the doctors say define you. Don't let your tests define you. YOU are an amazing human being and miracles are possible. In fact, miracles happen every day!
72. "Successful and unsuccessful people do not vary greatly in their abilities. They vary in their desires to reach their potential." -John Maxwell
Your own ambition only limits you and your will to take action. If you want something, go after it with all your heart. This desire for a baby is a blessing!
What's Holding You Back?
I hope you enjoyed these inspirational quotes for infertility! Trying to conceive with infertility is challenging, but with hard work and determination, you can succeed. Hopefully you won't have to do 79 Things like I did, but remember that every step closer to happiness and health brings you closer to baby.. Remember the wise words of those who achieved success. Believe in yourself, stay focused on your goals, and take consistent action. Eventually, success will be yours.
This article originally appeared on Wealth of Geeks.
✕
Want to get pregnant fast?
Love lists? Me too. Grab my 79 Things I did to transform my life and get pregnant in less than 3 months after 2 years of infertility and miscarriages! Totally free!