Whether you are trying to conceive for the first time, or have been struggling with infertility, there are wonderful and encouraging bible verses for infertility that can help you during this time.
When I was trying to get pregnant, I prayed and prayed and prayed. I looked for encouraging quotes during infertility. I started a gratitude practice. I journaled my dreams. I did 79 things! I also looked towards scripture for reassurance.
BUT, things really changed when I encountered the book Supernatural Childbirth by Jackie Mize, which has large sections about infertility and trying to conceive. As a Catholic, I was familiar with Catholic fertility prayers and the fertility saints, but I hadn't familiar with the practice of "declaring" bible versus, or using bible verses as prayer. But the way Jackie explained reading Bible Verses as "setting yourself in agreement with the Bible," really spoke to me.
I began to read bible versus for infertility out loud as a way of proclaiming what IS, and coming into "agreement with God." This was very new for me and a bit uncomfortable, but I started to LOVE IT! Praying these verses over infertility truly resonated with me, and some of it was very similar to other practices I was familiar with- traditional praying, affirmations, hypnobirthing, meditation, and it just clicked. And, fundamentally, this is just another way to pray!
I especially prayed these verses over my body when I was trying to conceive my daughter and was afraid of a miscarriage. Read that amazing story of conceiving my second child here! (And if you have time read how I conceived my first miracle!)
I hope you enjoy these bible verses for infertility! I hope they bring you comfort, healing, and the baby you are longing for!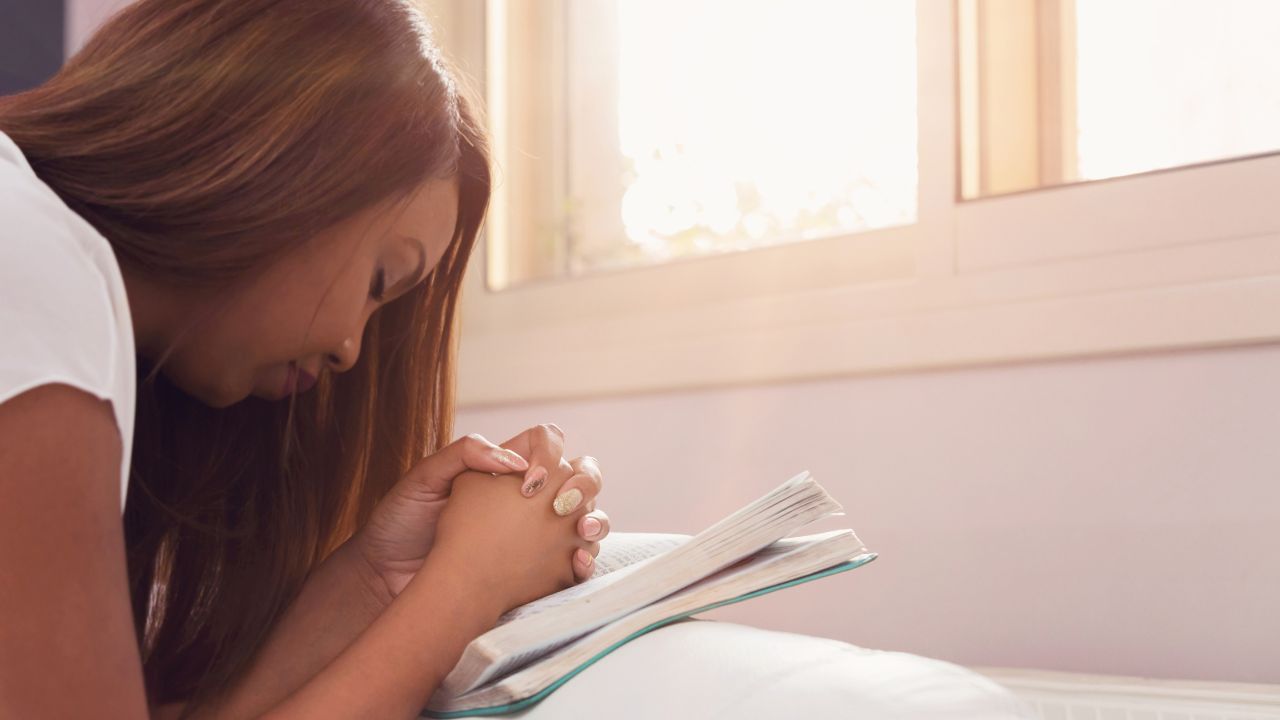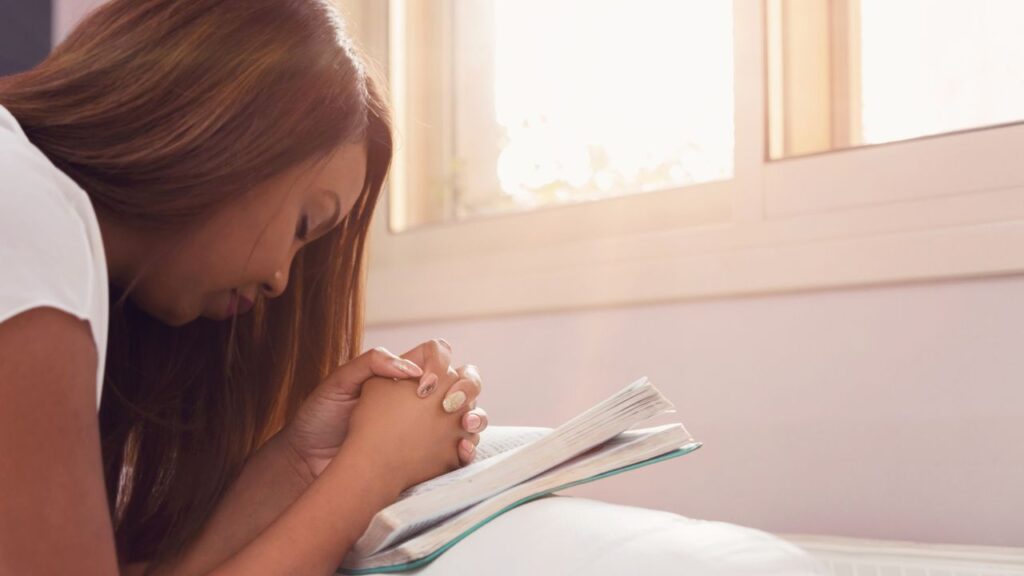 Bible Verses for Infertility: Pray These Scriptures!
These bible verses for infertility can bring you encouragement during infertility, but praying also may help you conceive!
There were several different kinds of bible verses that helped me when trying to conceive and during the early days of pregnancy, as I had experienced several early miscarriages and was naturally nervous.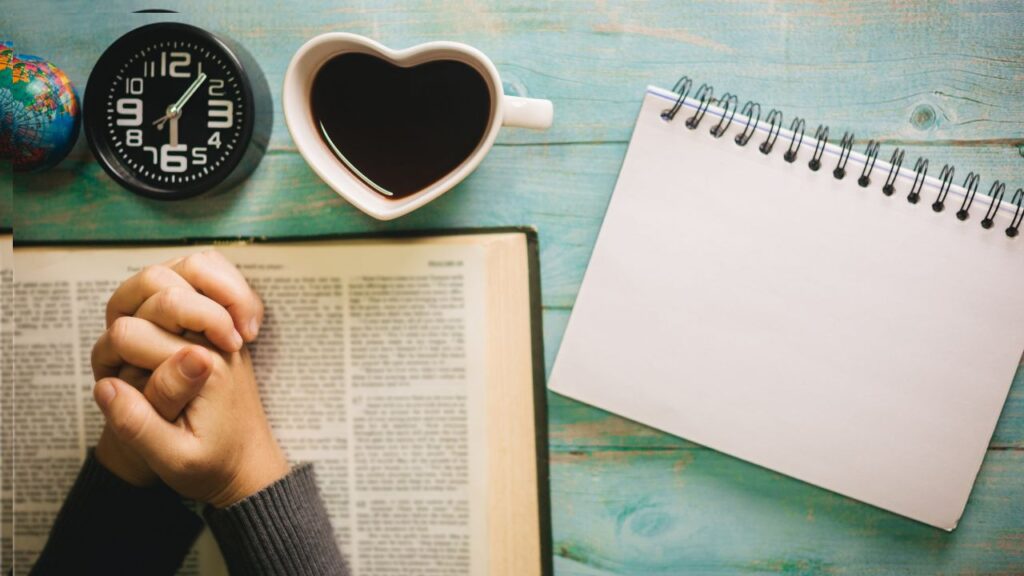 Bible Verses For Infertility to Pray Over Yourself
God blessed them and said to them, 'Be fruitful, and multiply, and replenish the Earth.' Genesis 1:28
The Lord will give you prosperity in the land he swore to your ancestors to give you, blessing you with many children, numerous livestock, and abundant crops. Deuteronomy 28:11
You will be blessed beyond all peoples; there will be no barrenness among you. Deuteronomy 7:14
There will be no miscarriages or infertility in your land, and I will give you long, full lives. Exodus 23:26
Sing, O barren one, who did not bear; break forth into singing and cry aloud, you who have not been in labor! For the children of the desolate one will be more than the children of her who is married," says the Lord. "Enlarge the place of your tent, and let the curtains of your habitations be stretched out; do not hold back; lengthen your cords and strengthen your stakes. For you will spread abroad to the right and to the left, and your offspring will possess the nations and will people the desolate cities. Isaiah 54:1-3
He settles the barren woman in her home as a joyful mother to her children. Hallelujah! Psalm 113:9
Your wife will be like a fruitful vine within your house; your children will be like olive shoots around your table. Psalms 128:3
I will turn to you and make you fruitful and multiply you and will confirm my covenant with you. Leviticus 26:9
Bible Verses about Overcoming Infertility
Isaac prayed to the Lord on behalf of his wife, because she was childless. The Lord answered his prayer, and his wife Rebekah became pregnant. Genesis 25:21
And by faith even Sarah, who was past childbearing age, was enabled to bear children because she considered him faithful who had made the promise. Hebrews 11:11
But the angel said to him, "Do not be afraid, Zechariah, because your prayer has been heard. Your wife Elizabeth will bear you a son, and you shall name him John. And you will have joy and gladness, and many will rejoice at his birth." Luke 1:13-14
Even Elizabeth your relative is going to have a child in her old age, and she who was said to be unable to conceive is in her sixth month. For no word from God will ever fail. Luke 1:36-37
When the Lord saw that Leah was hated, he opened her womb, but Rachel was barren. Genesis 29:31
She [Hannah] made this vow "Oh Lord of hosts, if only you will look on the misery of your servant and remember me and not forget your servant but will give to your servant a male child then I will set him before you as a Nazirite until the day of his death." . . . Indeed the Lord visited Hannah, and she conceived and bore three sons and two daughters. And the boy Samuel grew in the presence of the Lord. 1 Samuel 1:11, and 1 Samuel 2:21
Read more about the story of Hannah in the bible here, and also check out the story of St. Anne & Joachim who also conceived at an old age!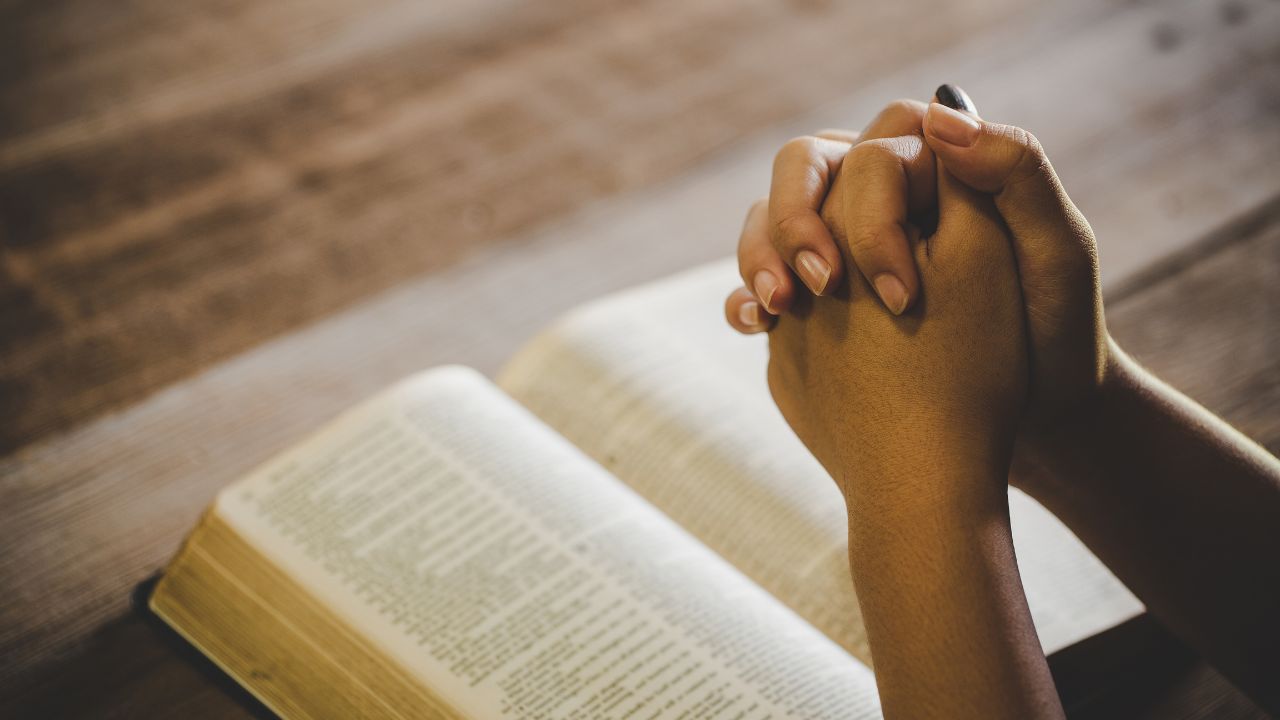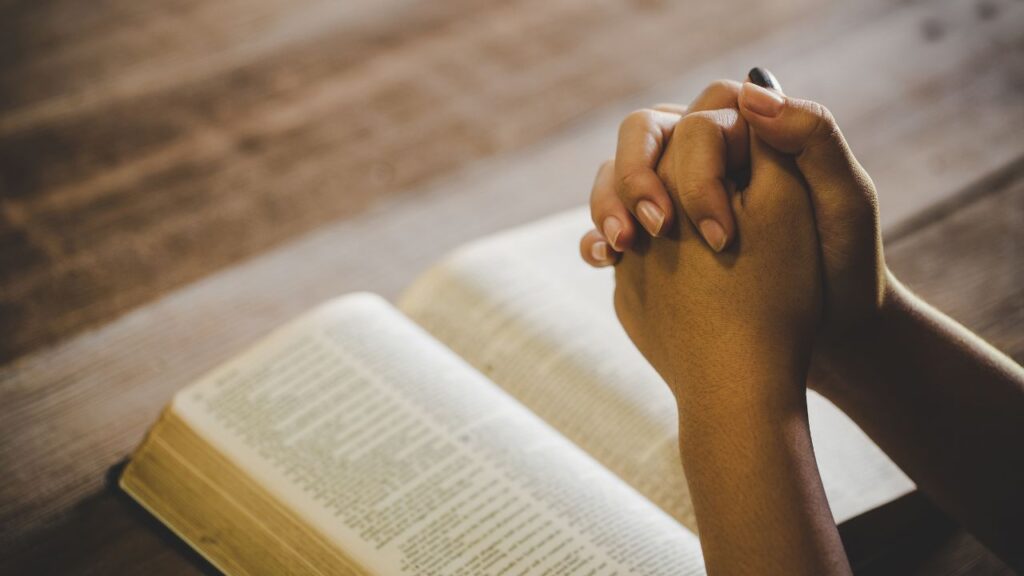 Inspirational Bible Verses for Infertility
Trust in the Lord with all your heart, and do not lean on your own understanding. In all your ways acknowledge him, and he will make straight your paths. Proverbs 3:5-6
Acknowledge that the Lord is God! He made us, and we are his. We are his people, the sheep of his pasture. Enter his gates with thanksgiving; go into his courts with praise. Give thanks to him and praise his name. Psalm 100:3-4
"For nothing will be impossible with God." And Mary said, "Behold, I am the servant of the Lord; let it be to me according to your word." Luke 1:37-38
From the ends of the earth, I call to you, I call as my heart grows faint; lead me to the rock that is higher than I. Psalm 61:2
Every good and perfect gift is from above, coming down from the Father of the heavenly lights, who does not change like shifting shadows. James 1:17
Bible Verses For Infertility that Offer Comfort
… to bestow on them a crown of beauty instead of ashes, the oil of joy instead of mourning, and a garment of praise instead of a spirit of despair. They will be called oaks of righteousness, a planting of the Lord for the display of his splendor. Isaiah 61:3
Do not be anxious about anything, but in every situation, by prayer and petition, with thanksgiving, present your requests to God. And the peace of God, which transcends all understanding, will guard your hearts and your minds in Christ Jesus. Philippians 4:6-7
God is our refuge and strength, an ever-present help in trouble. Psalm 46:1
I have told you these things, so that in me you may have peace. In this world you will have trouble. But take heart! I have overcome the world. John 16:33
He heals the brokenhearted and binds up their wounds. Psalms 147:3
The Lord is close to the brokenhearted, he saves those whose spirit is crushed. Psalm 34:19
Come to me, all you who labor and are burdened, and I will give you rest. Take my yoke upon you and learn from me, for I am meek and humble of heart; and you will find rest for yourselves. For my yoke is easy, and my burden light. Matthew 11:28-30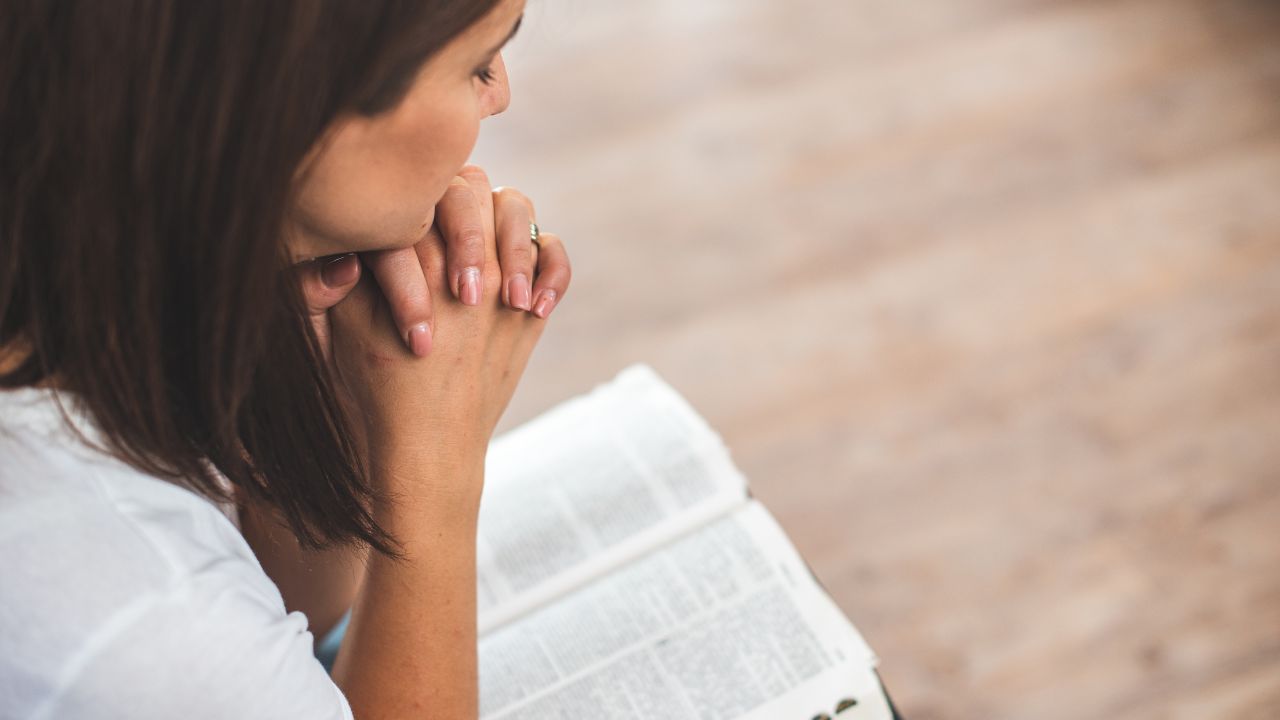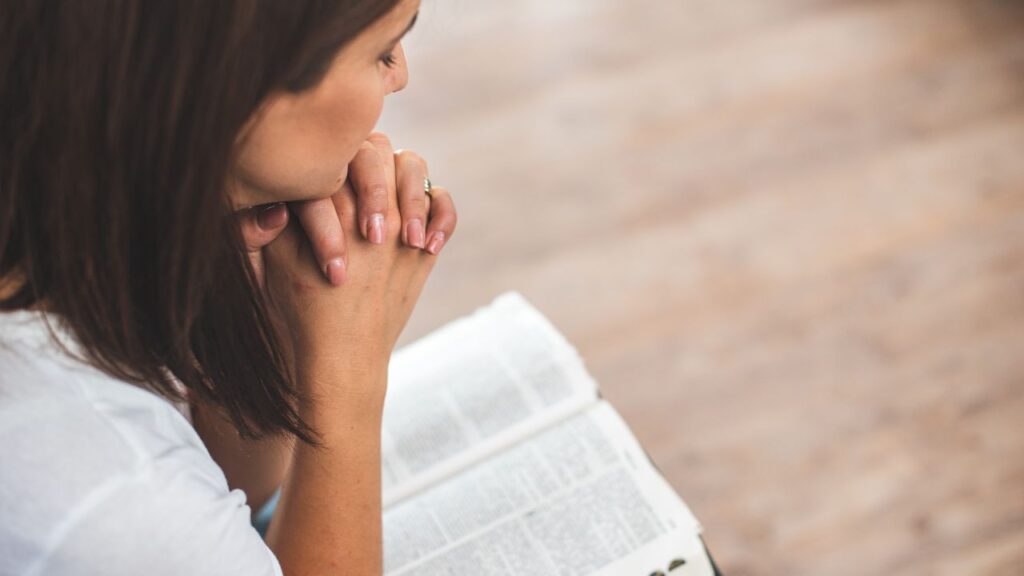 Bible Verses for Waiting During Infertility
Let all that I am wait quietly before God, for my hope is in him. Psalm 62:5
Yet the Lord longs to be gracious to you; therefore he will rise up to show you compassion. For the Lord is a God of justice. Blessed are all who wait for him! Isaiah 30:18
We wait in hope for the Lord; he is our help and our shield. In him our hearts rejoice, for we trust in his holy name. May your unfailing love be with us, Lord, even as we put our hope in you. Psalm 33:20-22
The Lord will fight for you; you need only to be still. Exodus 14:14
Be joyful in hope, patient in affliction, faithful in prayer. Romans 12:12
Anna Rapp is a fertility journalist and non-toxic living expert. When Anna Rapp was struggling with infertility and recurrent early miscarriage, she was diagnosed with diminished ovarian reserve, High FSH, low AMH, low follicle count, endometriosis, and an MTHFR mutation. Despite being told donor eggs were her only solution, Anna used her graduate training in research methods and analysis to read everything she could find on fertility and egg health. Ultimately, she lowered her FSH and got pregnant naturally (twice). She blogs about how she did it and encourages her readers to take charge of their fertility journey and get happy, healthy, and pregnant!