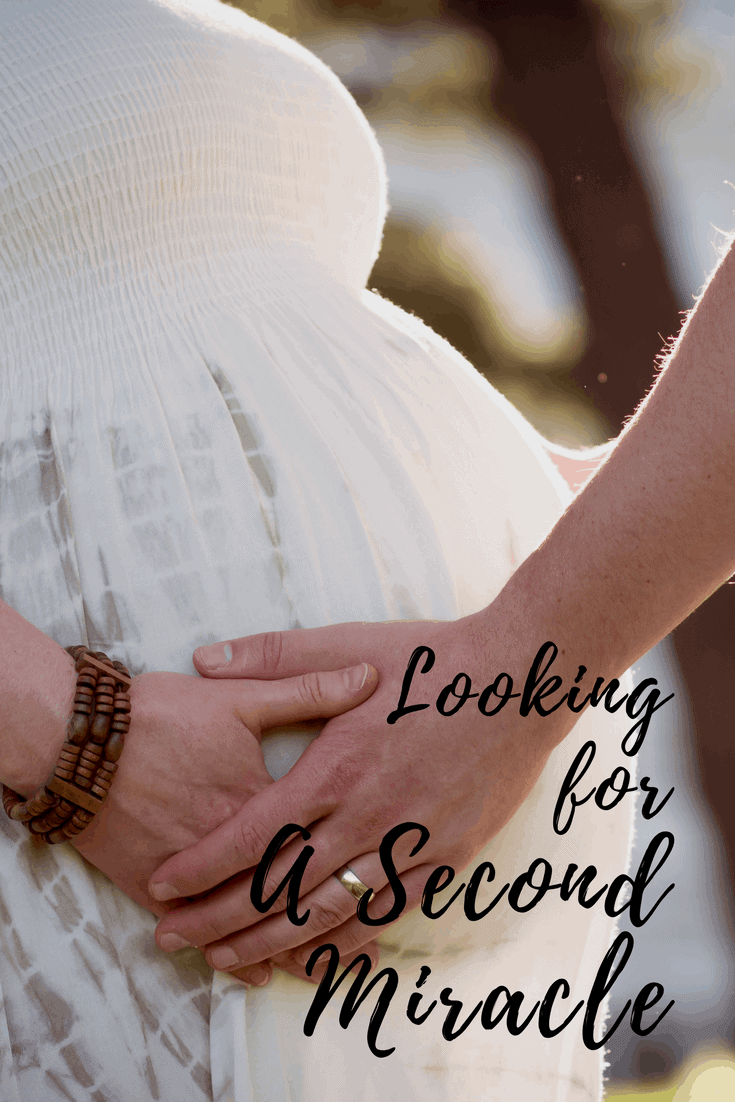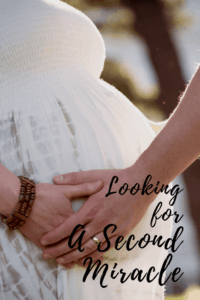 TRIGGER WARNING!  – I talk about trying for a second child while nursing my first child in this post.  If you are trying for your first child and aren't in an emotional place to read about this, just skip this blog post!
As more people follow this blog and my various social media accounts, I feel the need to come clean about something important in my current fertility journey.
1- My baby is now 21 months old and I have been trying conceive  since I was cleared for marital relations at 6 weeks postpartum.
2- I'm still nursing.
3- I'm not pregnant.
Trying to Conceive a Second Child after Infertility
Hi! If you don't know me, I'm Anna, and I conceived my son after the doctors told me I was nearing menopause hormonally, with diminished ovarian reserve, low AMH, high FSH, endometriosis, repeated early miscarriage, and an MTHFR mutation. I got pregnant naturally, after working very hard on many lifestyle and diet changes. 
Fast forward to after the birth of my first child . . .
Somehow, I had convinced myself it would be easy to get pregnant again despite how hard it was with the first. My gynecologists didn't help.  When I went in for my 6 weeks postpartum visit and she asked me what I was doing for birth control, I looked at her like she was crazy.
High FSH, low AMH, endometriosis, MTHFR  mutation, and a history of recurrent early loss? AND nursing? BIRTH CONTROL?!
She gave a knowing look and said something to the effect of, "We see women all the time like you and they come back the next month pregnant!" I smiled and said, "I hope so!"
At 3 months postpartum I got my period back.  This is very, very early, considering I was nursing on demand and around the clock.  I was excited, thinking this could mean a return to "fertility." Wrong.
My cycle was (and is) crazy.  It varies from 25 to 38 days with seemingly no rhyme or reason.  When trying for my son it was almost always a perfect 28 days and I always had very obvious ovulation symptoms right around days 13-15 (ovarian pain, egg-white cervical mucous, heightened sex drive).  So we just had sex like rabbits knowing we would get the right day, and didn't worry about the rest.
But now . . . well, some months I have ovulation symptoms and some months I don't.  Yes, I could temp to know exactly what is happening, but charting my basal body temperature made me a crazy lady when trying for our first.  I'm just not signing up for that kind of anxiety in my life.
So, while I continue to breastfeed I'm stuck with wackadoodle cycles when I may or may not be ovulating.
Multiple Early Miscarriages & Secondary Infertility
The last 18 months haven't been completely without outcomes however.  Last spring I had three chemical pregnancies in a row followed by one early miscarriage at just past 5 weeks.  It was a rough 4 months!
I visited some of my healers.
My ob-gyn said what I already knew- it's hard to know if the early losses were related to my old fertility challenges, or if they were related to low progesterone from nursing, or a short luteal cycle, etc.
My RE (fertility doctor) said, "You got pregnant once, you'll probably get pregnant again.  But maybe not successfully while nursing.  Here's a prescription for progesterone suppositories in case you get pregnant again."
My acupuncturist said, "Well, I can stick needles in you, but you can't have any herbs until you stop nursing.  Take your time nursing, you'll be fine getting pregnant when your body is ready."  She also said, when I mentioned I barely had time to eat regular meals and drink enough water while chasing after a young toddler, "You don't have time to eat, but you have time for another baby?"  Touché madam.
Trying to Conceive While Breastfeeding
I hadn't really been desperate to get pregnant until those four early miscarriages in a row.  Then, after those losses, I was suddenly desperate.  I decided to take matters into my own hand.  We already had eliminated toxins from our house, and ate mostly clean, so I thought it wouldn't be a big lift to do ALL THE THINGS again.
I was wrong! For 3 months I managed to mostly stick to the diet, but I was exhausted, nauseous and lightheaded pretty much all the time.  I always thought I was pregnant, but I never was.  I finally went into my regular doctor to get my thyroid, iron, and other levels checked.
The doctor kindly said, "Did you say you are breastfeeding your toddler? Have you started any weird diets?" Bingo.  I wasn't getting nearly the amount of sheer calories needed to sustain milk production. The doctor suggested adding bananas and bread back into my diet.  I did just that and – BOOM I felt better.
I also wasn't able to fully commit to the mind-body work.  I would do Circle & Bloom a few times per week, but not every night like the month I conceived my baby.  I couldn't find time to dream journal as I was always waking up with my little guy and didn't have the time.  The first month I did the Fertile Heart work (the morning and evening meditations and the body work) a few times per week, but then I slacked.  At night I usually fell asleep nursing my little guy and didn't have time for evening prayer or gratitude practice.
In the end, it was only a half-hearted attempt that left me hungry.  It wasn't nourishing- I was dieting, not fully nourishing myself.  It was the wrong approach, and it was the wrong time.
The truth is, with my many fertility-related "conditions," I will probably never be in balance enough while nursing to sustain a pregnancy.
*This post contains affiliate links which at no cost to you provide me with some small change to help keep this blog running! If you decide to buy something I recommend, please consider clicking through one of my links to help support this blog and my family!  Thank you!
Do I have to stop breastfeeding to get pregnant?
So, you ask, why haven't you stopped nursing???
Well, First, I really, really, really like nursing.  It was one of the reasons I was so excited to become a mother, and I dreamed about nursing while trying to conceive, and while pregnant.  I find it relaxing, a good way to connect with my little guy, and I feel like a straight-up fertile momma goddess when I nurse.
Second, it makes parenting really, really easy.  Toddler gets hurt? Nursing makes it better.  Toddler is mad because momma was gone all day?  Let's nurse and reconnect.  Toddler wakes up at night? 30 seconds on the boob and he's out again.
Third- my baby was always been small- around the 15the percentile for weight- and I feel like he needs all the calories he can get, especially night-time calories. I know technically this isn't true, but it FEELS true.
Fourth – it's good for him!  Research shows that nursing through 2 years of age provides additional immunological and gut protection.  Also, whenever he gets sick, my breastmilk is like a made-to-order healing medicine. We also had a scary hospitalization around Christmas when we couldn't get any liquids into him other than through nursing and an IV.
Finally, Fifth- I'm scared.  I'm scared that even though I blog about fertility, and I was able to conceive a miracle before, and my doctor and acupuncturist think I can do it again with ALL THE THINGS, I'm scared. What if I can't get pregnant again? What if this is my only miracle? I want to breastfeed for as long as possible!
Staying Positive
Now, I know that kind of thinking is completely unhelpful. Julia Indichova of Fertile Heart would say this is an Orphan talking, not an Ultimate Mom.
But, I just want to be honest with my readers about what is going on in my head, my heart, and my spirit.  And, I'm working on my attitude.  Of COURSE I will have more children.  Of COURSE our family will grow.  Just, at the right time.
My husband wants three children and he says I can nurse our third until they are four years old for all he cares, but it is time to get serious about miracle number two.
We've made a deal for me to start weaning (now) in March 2017.  I think he imagines it will take two weeks, and I'm imagining it will take three months.  As soon as he (my little one, not my husband) is completely weaned, I'm headed to the acupuncturist for those chinese herbs and I will be ready to fully commit to the diet and mind-body routine!
I'm asking my husband to do the diet with me this time, and he's agreed, bless his heart.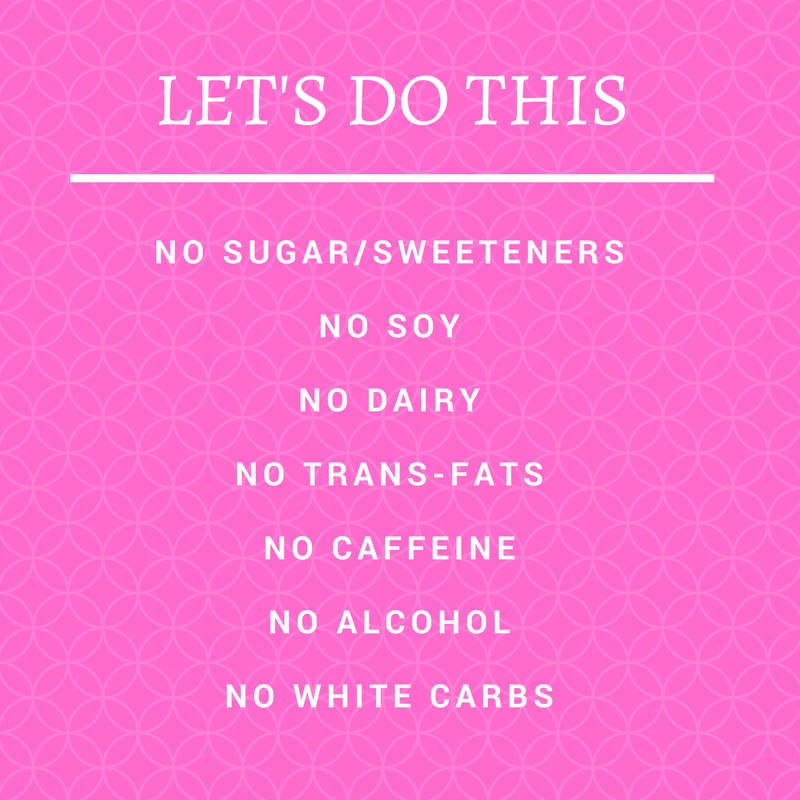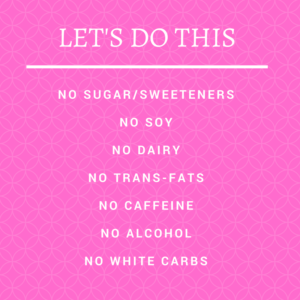 Here is what I'm doing to prepare my body for trying to conceive again while weaning my little one:
A daily fertility smoothie with protein, fats, spirulina, and wheatgrass.
A daily fertility infusion with red raspberry, nettles, and oatstraw.
CoQ10 – 300 mg a day. Read more about CoQ10 for fertility here.
My regular whole-foods prenatal. (Read about my favorite supplements here)
My regular Omega3/DHA pill.
A daily Whole Lemon Drink for Fertility
A daily probiotic. My favorite is Seed.
Almost completely following the Fertility Diet.  No caffeine, no booze, no dairy, no sugars/sweeteners, no white carbs (white wheat products, white rice, white pasta), no trans-fats, no soy, limited fruits, etc. Plenty of leafy greens, proteins, and healthy fats.
After I am done weaning I will cut back on the meat a bit (meat is bad for endometriosis, even though it is good for your gut, and protein intake), and I think I will go gluten free, even though I didn't with miracle #1.  For now though, I will continue to eat plenty of whole grains lest I become dizzy and tired all the time again.
I'm not thrilled to be cutting out white rice and bananas, but it is time to start truly nourishing my body and avoiding the things that make it unbalanced.  Let's do this!!!
Want to see what happened? Here is my follow up story on how I successfully got pregnant with child number two!