Whether you have just started trying to conceive, are struggling with infertility, or are just a human being trying to be healthy, you might wonder how you can EAT for your genetics! There is a fascinating and relatively new practice called, Nutrigenomics, which looks at your genes and analyzes how you might be more or less affected by foods because of your genetic makeup. A practitioner can then help you strategize a personalized diet that will help you get healthier, become more fertile, or achieve various health goals!
See the fertility diet I followed to get pregnant with infertility here!
This post is by Jaclyn Downs, MS, CHC, CD, the author of the book Enhancing Fertility Through Functional Medicine: Using Nutrigenomics to Solve 'Unexplained' Infertility. Jaclyn Downs is a Functional Nutrigenomics Practitioner; she helps people identify the root causes of health and/or fertility challenges by looking at diet, lifestyle, current and previous environmental and emotional exposures, lab testing, and genes.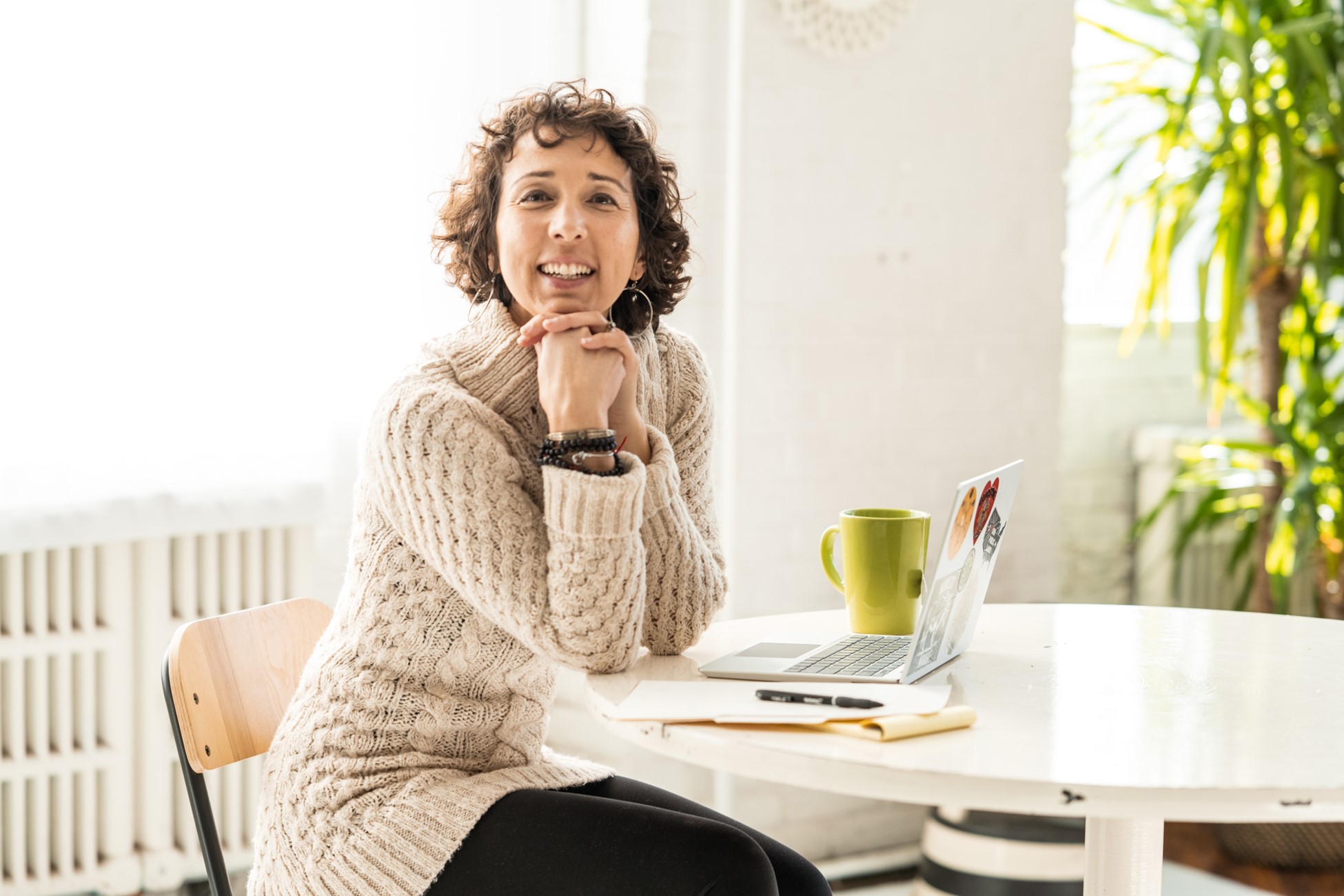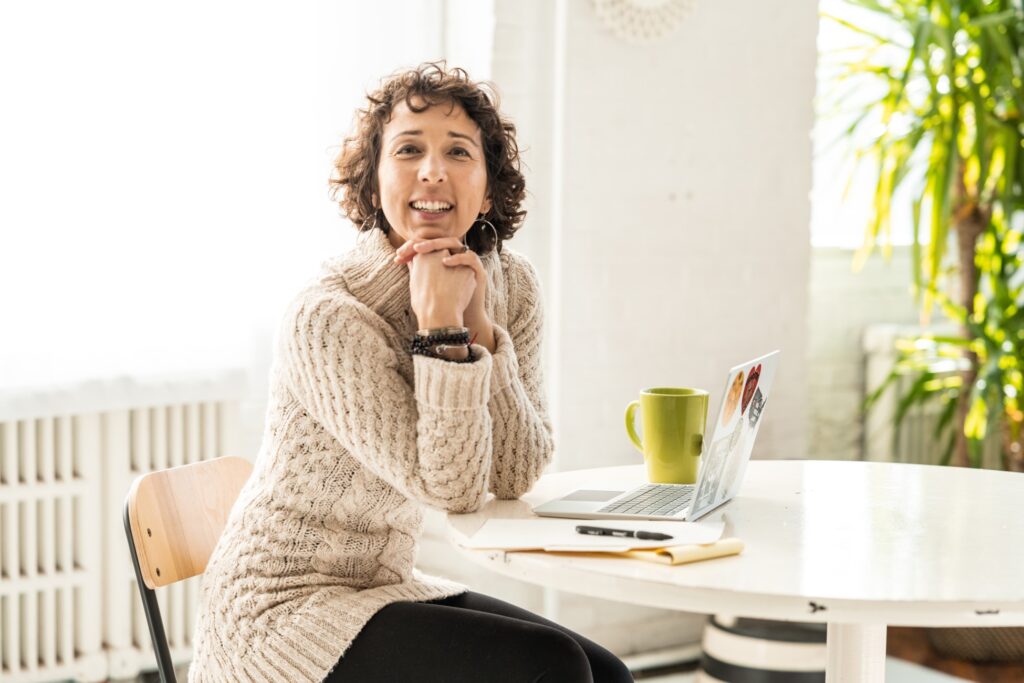 This blog is run by Anna Rapp, MPPA, MBA, who was diagnosed with diminished ovarian reserve and experienced multiple early miscarriages. Despite being told donor eggs were her only choice, she radically overhauled her diet, researched supplements for egg health, ditched toxins, overhauled her lifestyle and mind-set, and fixed her hormones and naturally conceived two fabulous children. Read everything she did here!
What is Nutrigenomics?
Nutrigenomics is essentially the interplay between our genes and nutritional status. Our genes influence how nutrients are transported, utilized, and absorbed by the body (also called nutrigenetics), and dietary components (and lack thereof) affect if/how our genes express (just because you have a genetic variant does not mean that it is expressing!).
Functional nutrigenomics looks at the genome, as opposed to individual genes, to get an idea of the overall ability of how a gene may be functioning. It calculates the cumulative effects of numerous single nucleotide polymorphisms (SNPs), or genetic variants, in an individual's genome to provide an estimation of the overall predisposition for a particular trait or condition by considering the combined influence of these SNPs. The analogy I use with clients is that each SNP is an individual marble that can be placed on either the problematic or non-problematic side of a scale.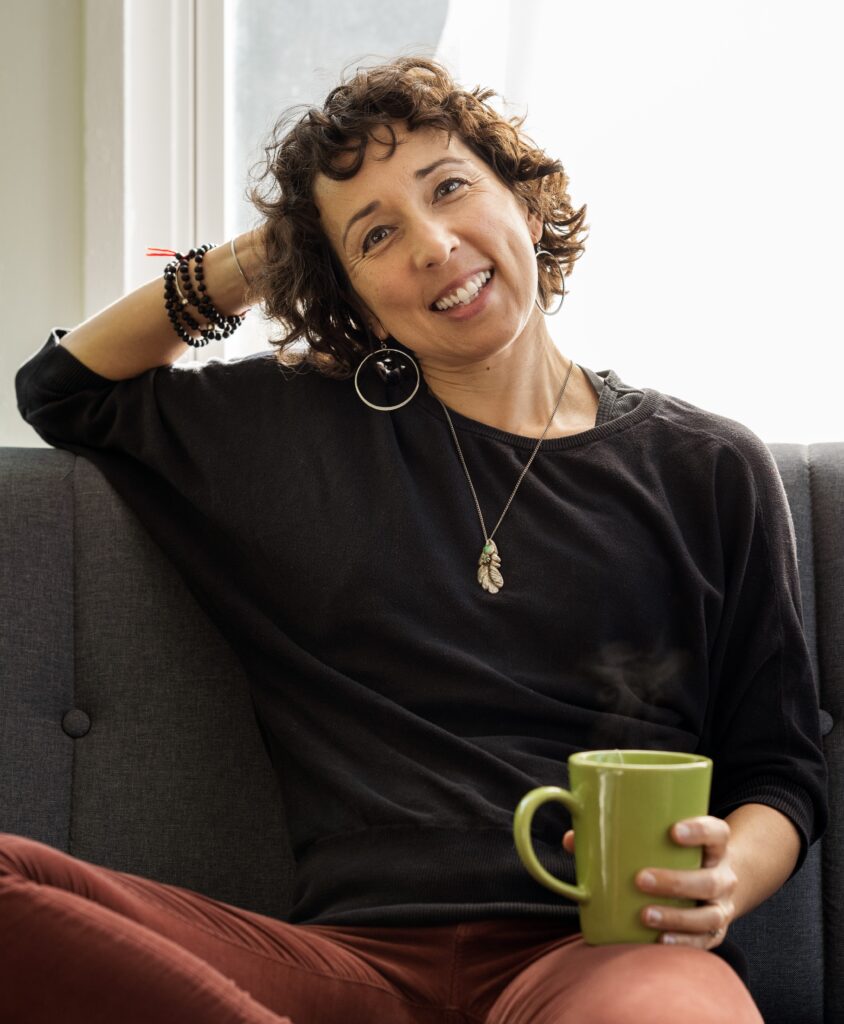 How Does Nutrigenomics Affect Your Health?
Food is information for your genes. Literally!
As I state in my book and my Introduction to Nutrigenomics and Functional Genomic Analysis Mini-Course, genes code for producing enzymes that make every reaction in the body possible. However, those enzymes require nutritional cofactors (helpers) in order to carry out their functions, just like engines require specific types of fuel to run optimally.
Nutritional deficiencies can inhibit enzyme function just as genetic variants can. And having a deficiency on top of a genetic variation can compound a problem.
How do Your Genes Affect Your Fertility?
If we have nutrient deficiencies, whether from a less-than-optimal diet and/or caused by genetic variants, our fertility can be impacted. This is because, first, if the body lacks nutrients, our biochemistry will not be balanced, causing inflammation and a lack of cellular energy. If the body is in a state of alarm due to inflammation or not having enough energy for daily tasks, then it will feel that now is not a safe or ideal time to procreate.
The second reason why nutrition affects fertility is because we can't pour from an empty cup. We need to have optimal nutrient status to support the amount of energy it takes to grow a baby. Plus, in that first trimester, when all we want to eat is bread and crackers, we need to have adequate nutrient stores in the body to carry us through and make sure the baby gets optimal amounts.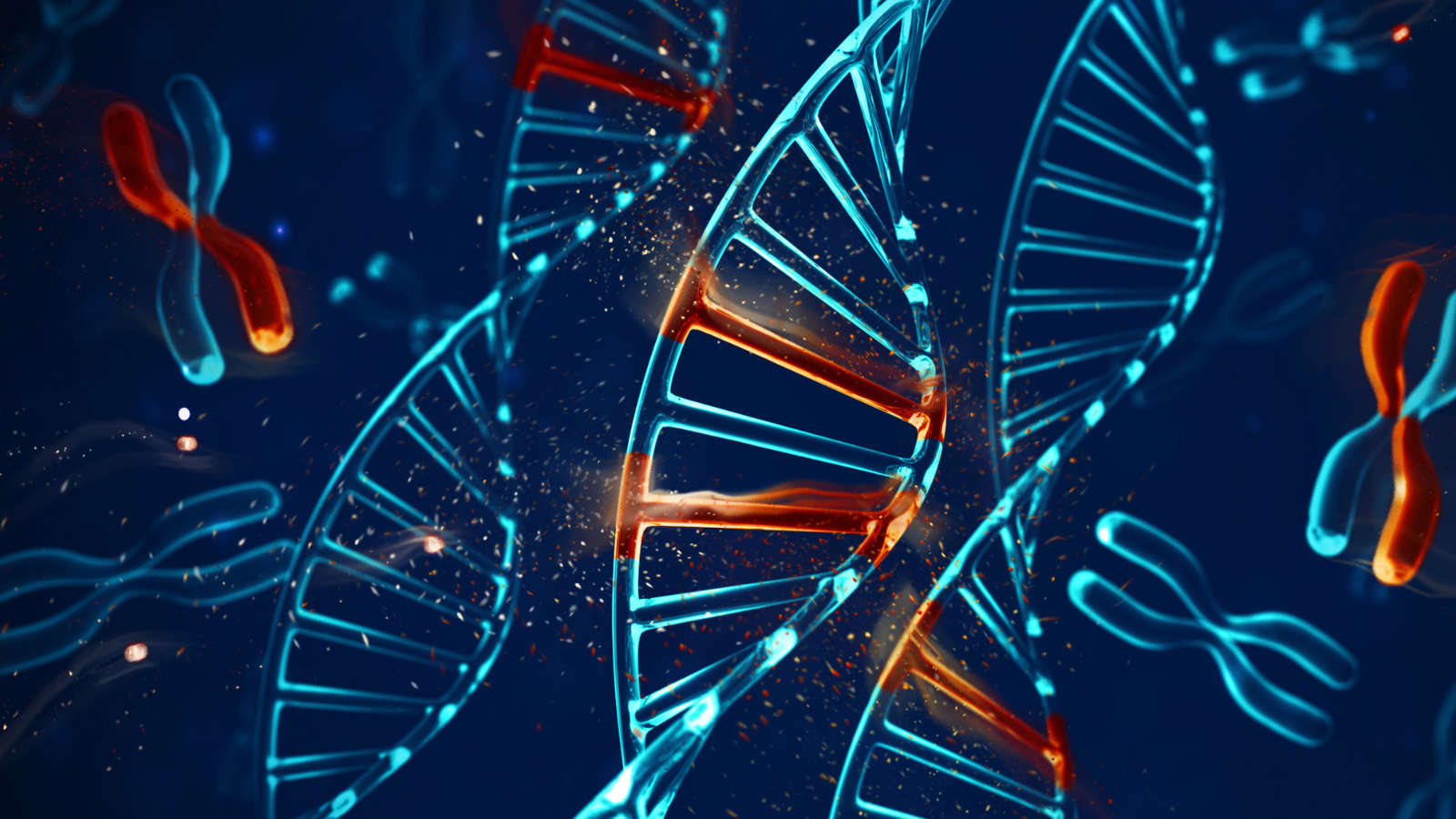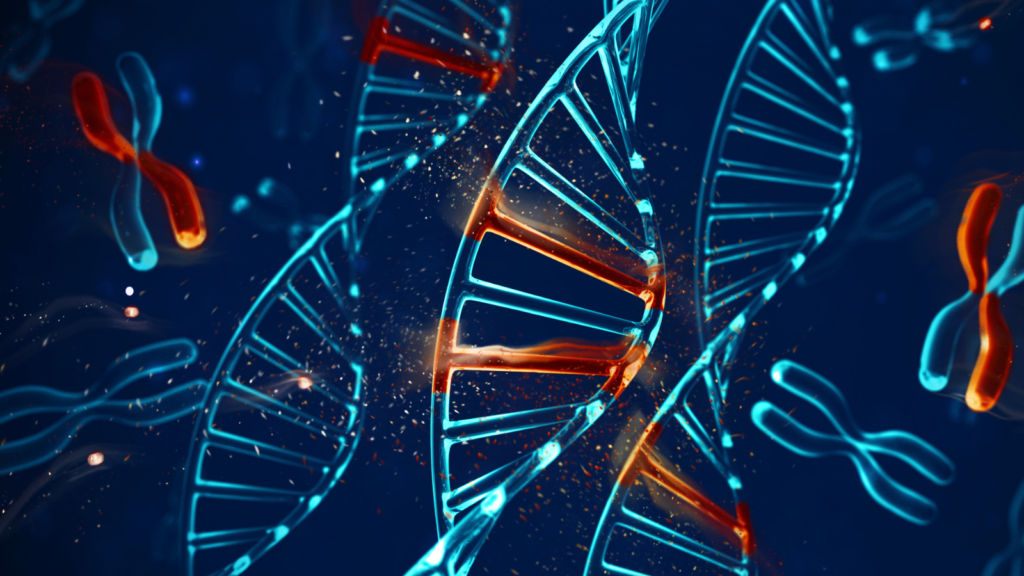 What Are The Major Factors Affecting Nutritional Status?
While there are many factors that can affect nutritional status, like mental health, age, and socioeconomic factors, I want to focus on genetics, toxins, and diet.
Genetics & Nutritional Status
As I stated at the beginning of this article, our genes dictate how we may transport, use, absorb, and metabolize nutrients. This is why some people require much larger or smaller amounts of a specific nutrient than others, despite having similarities in age, race, diet, and activity levels. Nutrigenomics can help you narrow down which genes you have and how to change your diet accordingly.
If you haven't done your genetic testing yet, be sure to check out all of Anna's posts on fertility diet science!
Toxins & Nutritional Status
Toxins can affect our genetic expression by altering the functioning of genes. They can throw wrenches in metabolic pathways. They can damage a cell's structure and the information it contains. They can impair nutrient absorption by damaging the gastrointestinal tract, compromising overall nutritional status.
Toxins affect nutritional status because they can take up residence where nutrients are supposed to be, like binding sites. This can decrease the availability or utilization of the nutrients.
Toxins also cause inflammation, which increases the demand for certain nutrients involved in antioxidant defense (vitamin E, selenium, etc.).
It is HUGELY important to eliminate toxins that threaten fertility.
Diet & Nutritional Status
The Standard American Diet (SAD) sets us up for not only nutrient deficiencies due to its highly processed and refined foods but also because it is rife with toxins like preservatives, pesticides, flavor enhancers, and texturizers. It seems that America is the only country where people complain about eating vegetables!
Unfortunately, it's not just the standard American diet that causes nutrient deficiencies. Even people with seemingly perfect, nutrient-dense diets may still have deficiencies due to genetics and toxins. Additionally, the soil our foods are grown in is vastly less nutrient dense than decades ago, even for organic crops.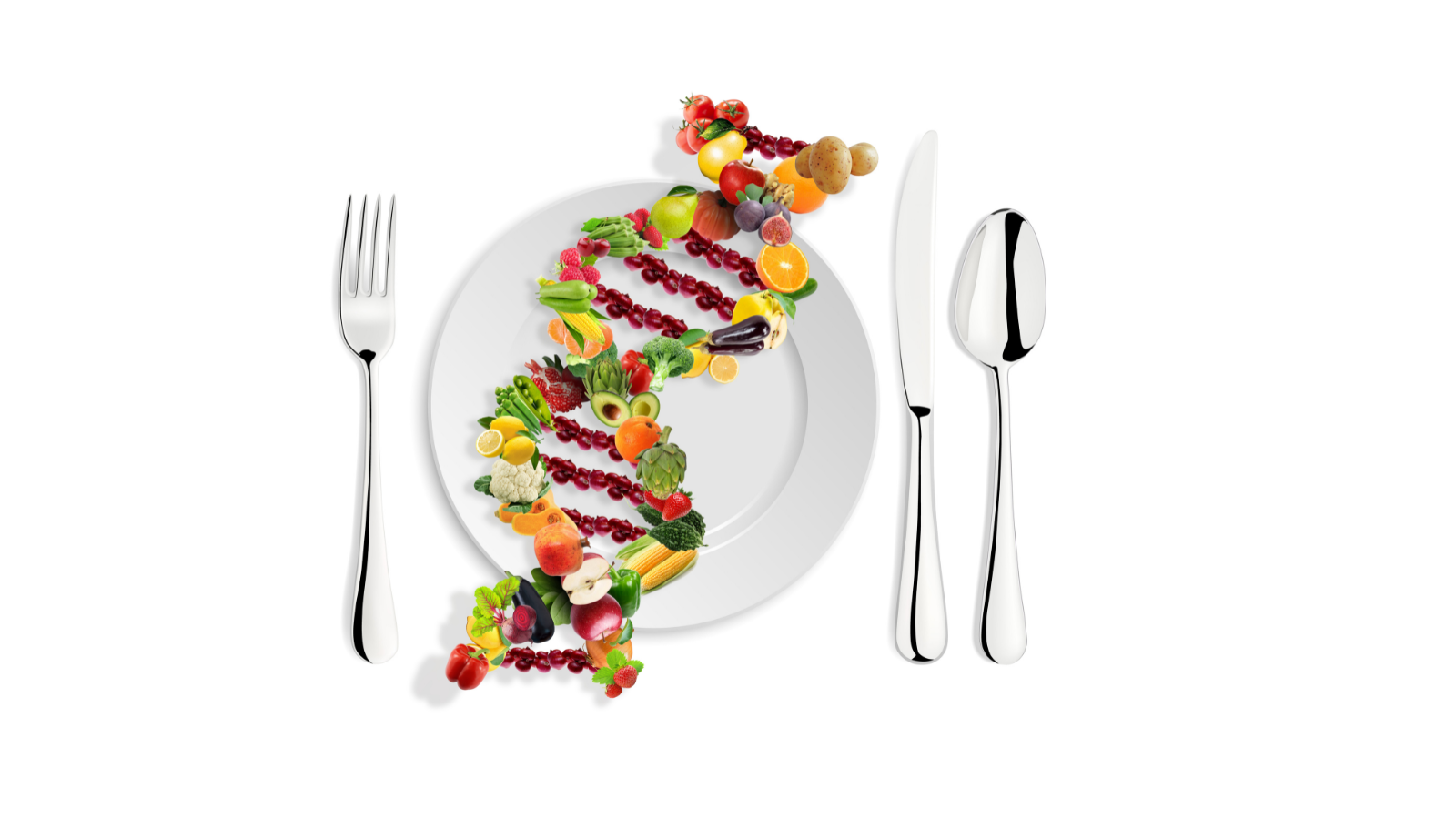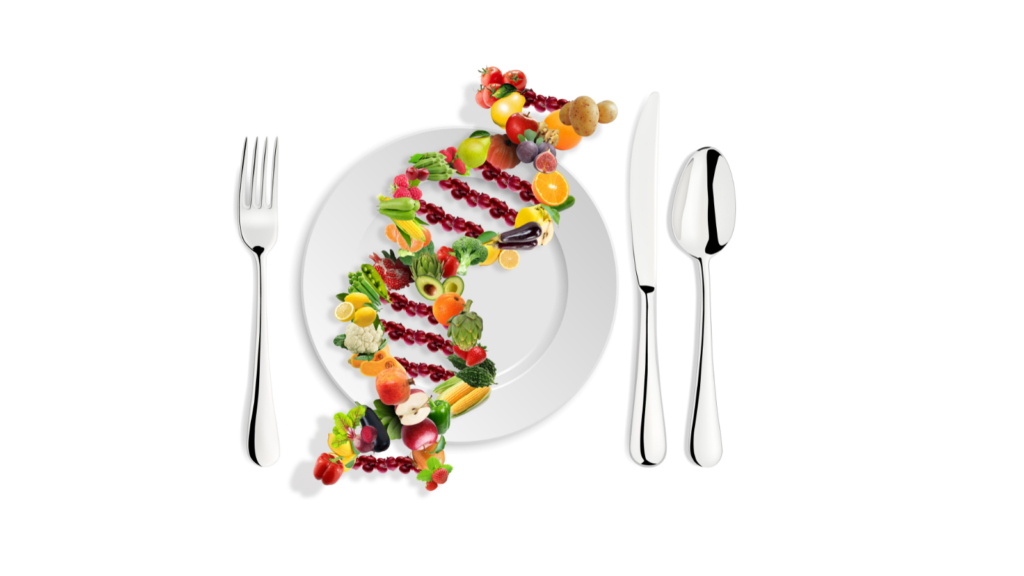 Genetic Testing vs Functional Genomic Testing
The desire to understand how our genes impact our health is becoming increasingly popular, but most people are confused or overwhelmed by which service to use.
Genetic Testing
Genes do not operate in isolation; they are influenced by numerous upstream and downstream factors, as well as other genes that can either enhance or interfere with their overall functionality, so it is absolutely useless to just test for a single genetic variant like MTHFR. (Testing for genetic mutations like Tay-Sachs or muscular dystrophy is different, those are true genetic mutations).
Merely focusing on one gene and its potential interventions is insufficient and ineffective. It's not enough to focus on one gene and try to come up with strategies for it. We need to take a more comprehensive approach and consider all the interconnected factors to truly understand how our genes are influencing our health, which is what functional genomic testing does.
If your practitioner only tests you for MTHFR, they do not understand nutrigenomics and biochemical pathways, and you probably aren't going to get the outcome you were hoping for.
One small step better is what most interpretation services offer, which is analyzing a limited number of genetic variants. We can't infer much about entire biochemical pathways with only a handful of genes. This is like thinking you know what a puzzle looks like based on a few pieces.
Most services just report on what version of each gene you have through automated, canned-responses for each gene, which, in the end, doesn't provide the answers people are looking for. And more often than not, the response for one SNP directly contradicts the response for another one, even just a few pages later! Imagine how confusing that can be!
This type of information can and does cause "analysis paralysis," because it doesn't put all the separate pieces (variants) together to create a full picture; it just reports on a handful of separate genes.
Additionally, those automated genetic reports most likely do not accurately portray what's going on with your body. They don't take into account your current diet and lifestyle, or past exposures and experiences that can affect whether or not certain genes have been expressed. And they do not know your current health concerns. These types of reports are based on your genes, not epigenetics.
A note on the cheaper, major genetic testing companies: They are not making their money on you getting your genes analyzed, they make their money selling your genetic information to a third party (that's doing only God knows what with it), so they offer the consumer an alluringly cheap price ranging from $100 to $200.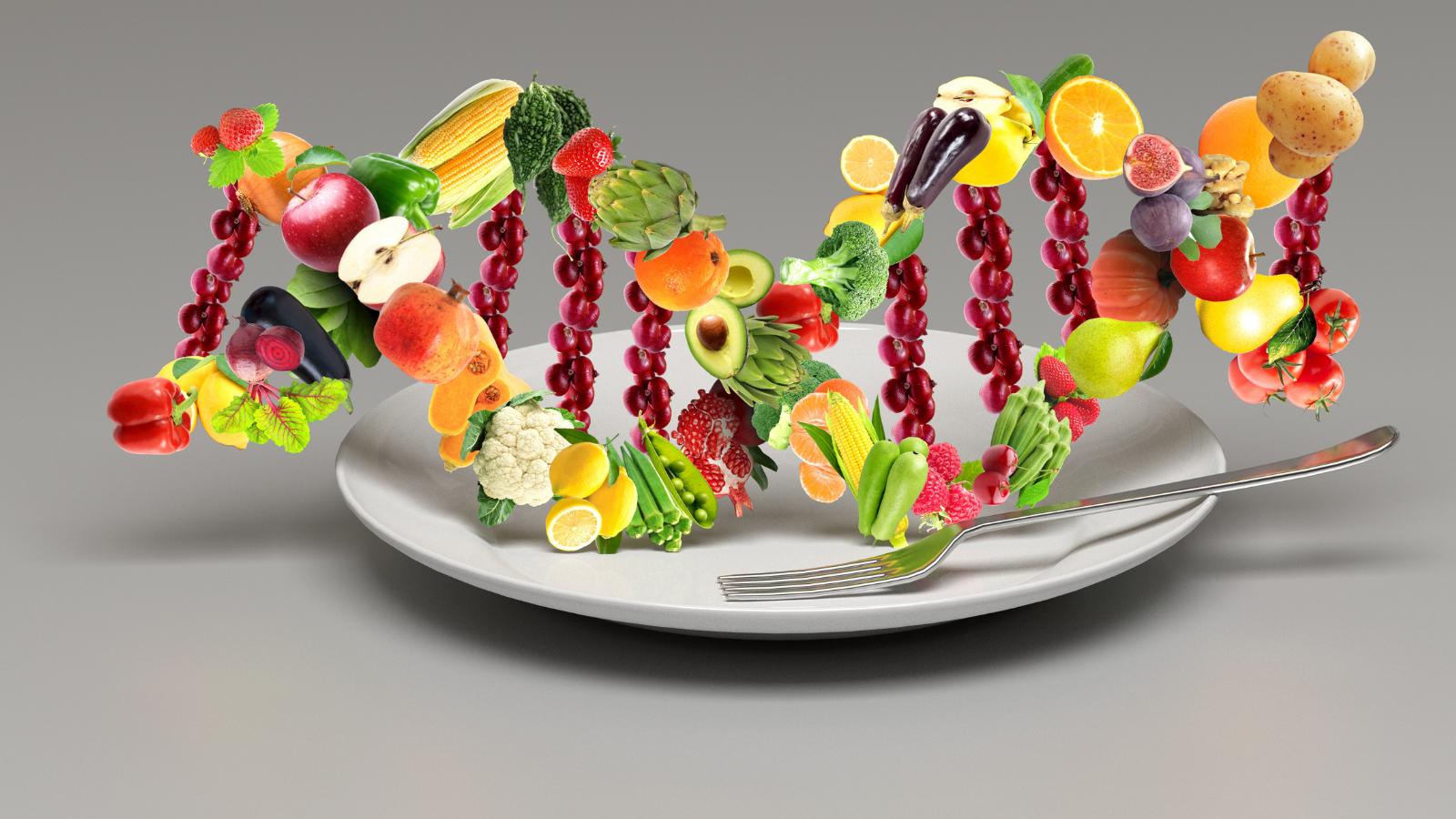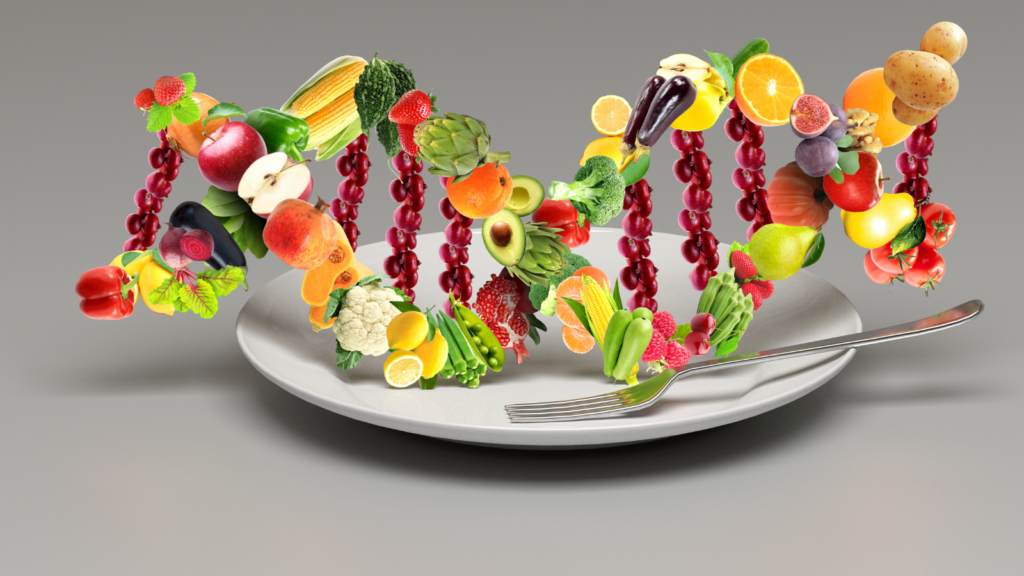 Functional genomic testing
Functional genomic testing considers multiple genes within biochemical pathways and how they interact with each other, with nutrients, and with toxins to affect the overall functioning of the body's cells, systems, pathways, and other biological functions. It never looks at genes in isolation so it doesn't "treat the SNP." Functional genomic testing can show you where your predispositions for genetic weakness are. This can then be confirmed by pairing with symptoms and functional lab testing to see if those genes may be expressing, and if so, to what extent.
Is Nutrigenomic Testing Accurate?
Although this field is still rapidly evolving and the scientific understanding of gene-diet interactions is complex, nutrigenomic testing, for the most part, is accurate. If you do a spit test through a platform like 23andMe, and then do another spit test through a private company that uses a reputable lab, you will pretty much see the same results. The variable part is in the interpretation by the practitioner (or the computer- generated algorithm that some of the cheaper programs produce).
Do DNA Nutrigenomic Tests Come With Analysis?
All genetic testing comes with an analysis, but not many provide interpretation. What I mean by this is that most of the genetic/genomic testing services only offer a PDF report of their automated responses. It is up to you to put the pieces together and create a plan of action. I know of one company that has you watch about 8 different course modules to learn what your DNA analysis means since they only report on what version of each gene you carry (the analysis). Ain't nobody got time for that when you've already paid good money to get some answers!
My functional genomics personalized analysis & interpretation service provides a comprehensive typed summary (usually about 15 pages) detailing your most variated genes (compared to a mean of about 55,000 people), how that can affect you, and offers actionable steps that can be implemented right away. It also includes a recorded video of me walking through your typed summary while showing you your genetic profile in the genomic analysis software. I also offer a service where I provide analysis & interpretation of your 23andMe results in case you've already done testing.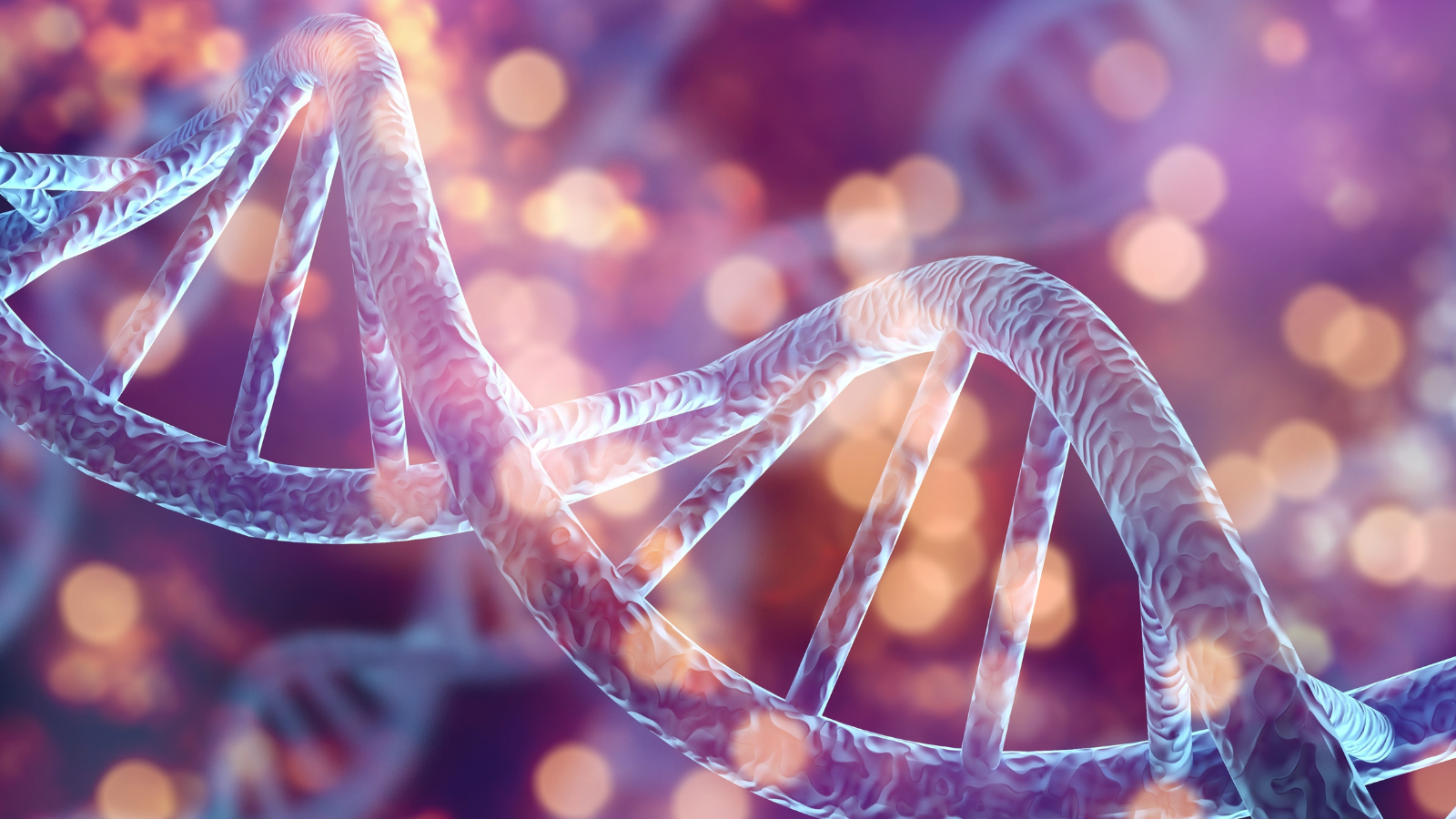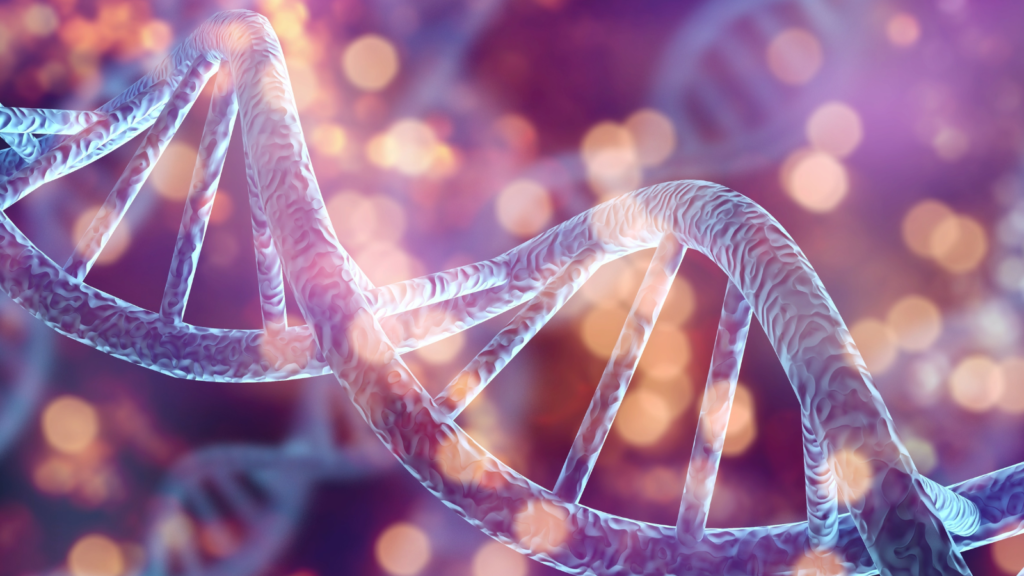 What is a Nutrigenomic Practitioner?
A nutrigenomic practitioner is a healthcare professional who specializes in the field of nutrigenomics. Functional genomic analysts know which nutritional cofactors are needed to support genetic activity, and they have expertise in understanding how an individual's genetic background interacts with their diet and lifestyle choices to impact their health and well-being.
These practitioners use genetic information, like functional genomic analysis, to tailor personalized dietary and lifestyle recommendations for their clients. They may work with individuals who have specific health concerns or goals, and help them optimize their nutrition, detoxification ability, lifestyle, etc., based on their unique genetic profile. Nutrigenomic practitioners typically have a deep understanding of both genetics and nutrition, and should have advanced training or certification in the field of nutrigenomics.
Your DNA Can't Tell You Exactly What To Eat
Many interpretation services provide great recommendations, like eating more wild-caught fish, moving your body regularly, and avoiding toxins, but you don't need to pay hundreds of dollars for a genetic report to tell you those things. Those are things that benefit everyone, no matter what your genes are. I have an entire chapter in my book all about things you can do to improve your health and optimize genetic expression, regardless of what your genetic profile reveals.
While you can learn about things relating to diet like if you are more susceptible to gluten or oxalate sensitivity, genetic/genomic testing can't tell you exactly what diet is going to work for you. This is because first, they don't know your current level of physical activity, your exposures, your previous and current diet, medical conditions, supplement regimen, etc.
Second, the presence of a specific genetic variant does not guarantee a definitive outcome or response. Once again, just because you have a genetic variant does not mean that it is expressing! To get the most out of nutrigenomics testing, you really need a practitioner who understands your current health status, diet, and lifestyle, to help you understand how to apply the results.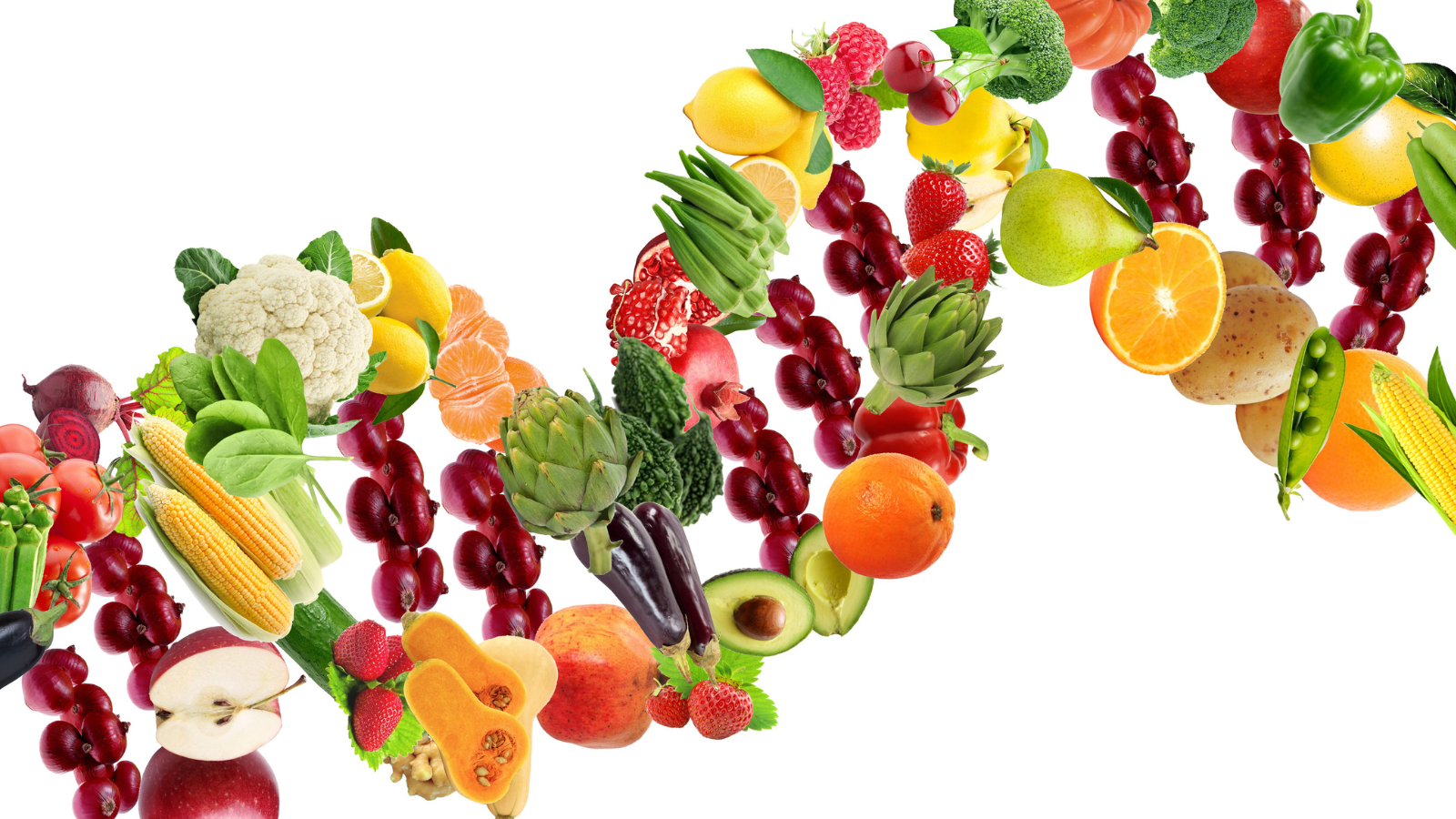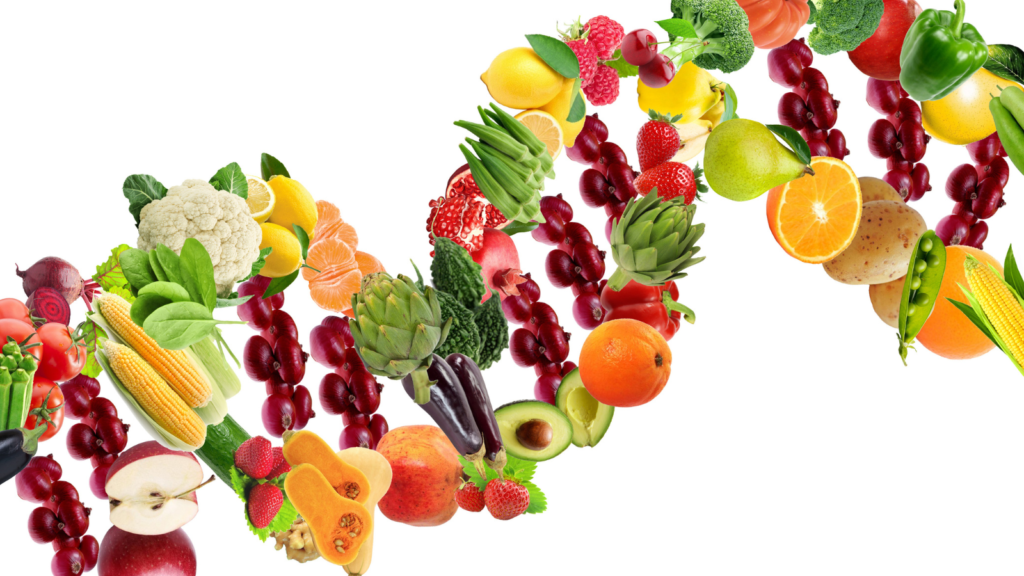 Can Nutrigenomics Testing Help You Get Pregnant?
Yes, but only if it provides answers that give you clarity on what exactly they mean and tells you what to do about them. GOOD nutrigenomics testing reports on things like:
How hormones may be used by the body
Predispositions for higher levels of inflammation and oxidative stress
How well the body's detoxification pathways are
How well fats can be used by the body (which is essential for conception and fetal development!!)
All of that can give you a good idea of why your body may have felt the need to temporarily shut off mating potential. And this is EXACTLY what I do in my nutrigenomic functional practice!
Functional Genomics Testing and Personalized Analysis & Interpretation
I'd love to work with you. If you've already done genetic testing through 23andMe, I can help you a personalized analysis & interpretation.
If you haven't done genetic testing, sign up for my Functional Genomics Personalized Analysis & Interpretation package, and let's find out how your genes are affecting your fertility!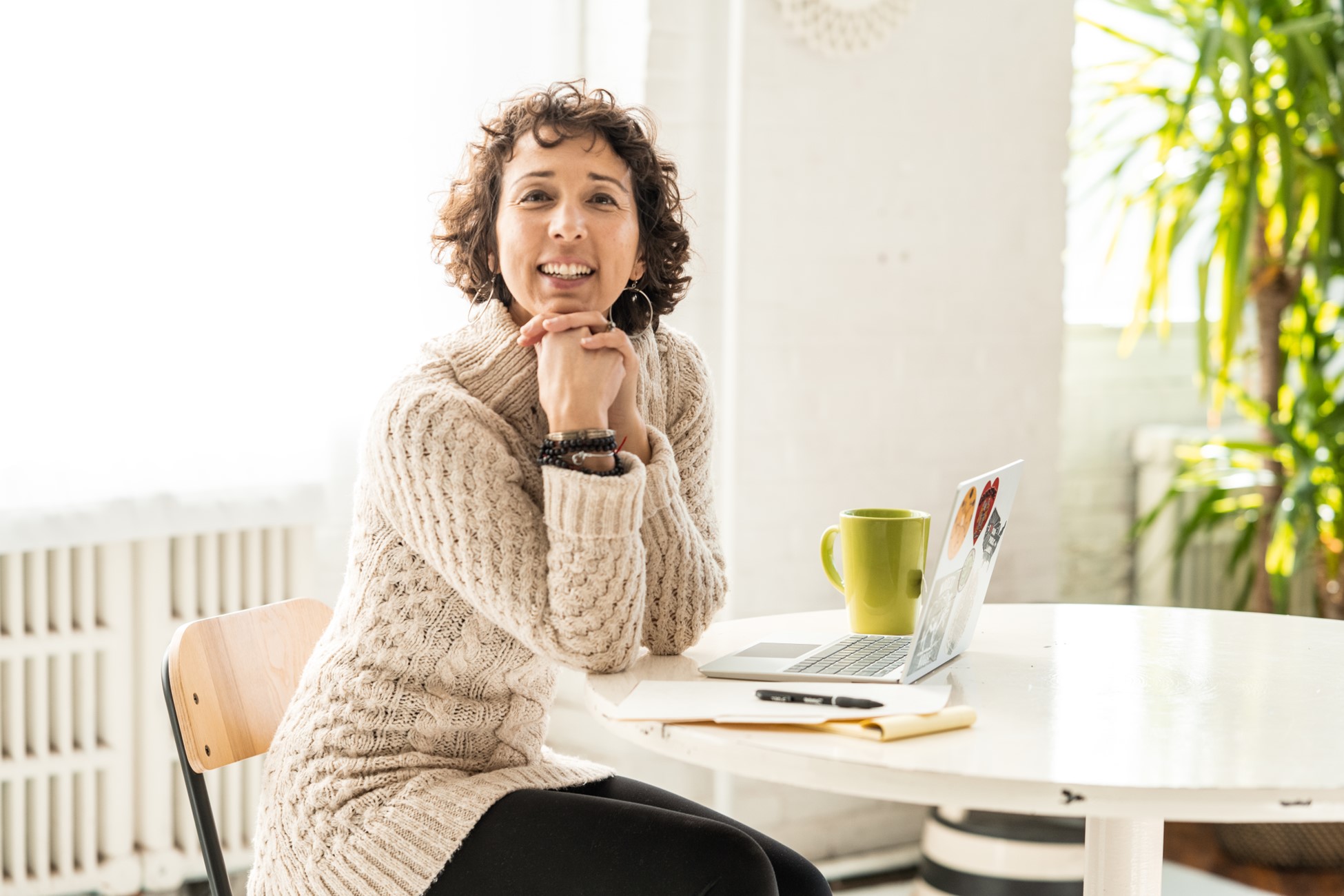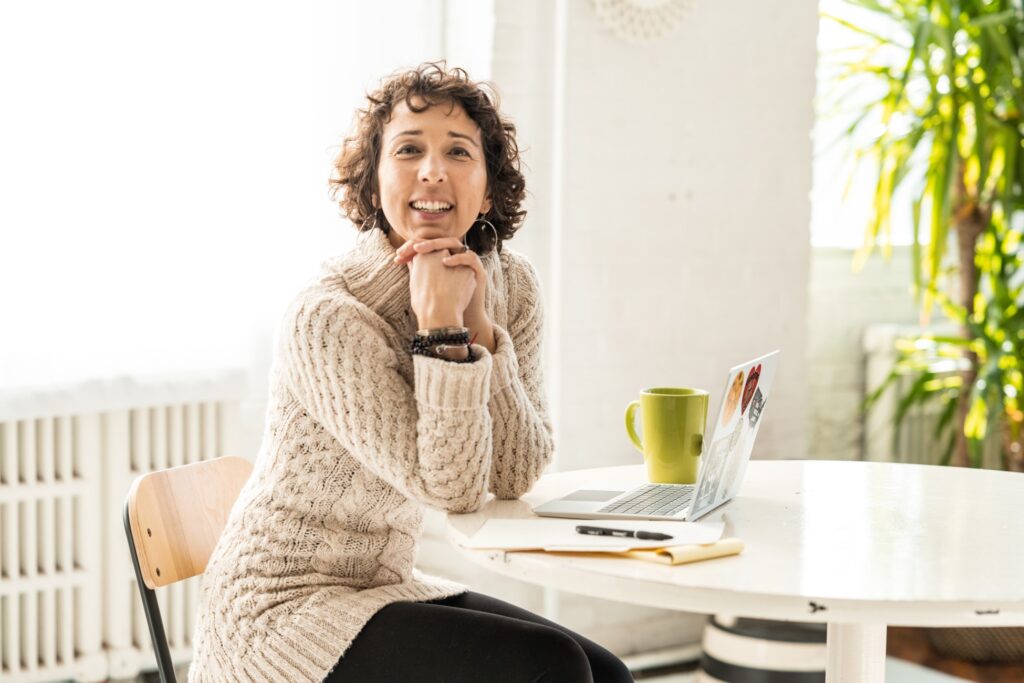 In summary, not all genetic testing is equal! It really comes down to the interpretation of your genetic analysis, which most services don't provide, at least not in a way that provides a clear plan of action. There is a tremendous amount of information that can be revealed through genomic interpretation, which absolutely can help shine a light on root causes of fertility challenges.
And if, for some reason, the implementation of the nutrigenomics recommendations doesn't achieve your goal of getting and staying pregnant, it will 1000% put your body in a healthier, more receptive state for assisted reproductive technologies to be successful.
How I Became a Nutrigenomics Practitioner
I've always had a passion for nutrition and health since I was a child, as my father was a nutritional biochemist. I spent years in my early adult life working at health food stores and reading nutrition books for fun. After college (bachelor's degree in psychology), I became a certified health coach and went on to get my master's degree in holistic nutrition.
Shortly thereafter, I sort of stumbled upon and fell in love with birth work. I became a certified doula, and a prenatal and postpartum yoga instructor. I also apprenticed with a world-renowned home-birth midwife. While working with the midwife, it became apparent to me just how many women struggled with fertility challenges and miscarriages. Because of my nutritional background, I could clearly see that there often was a nutritional or environmental component to fertility and pregnancy challenges. 
In 2012, I gave birth to my first daughter, blissfully birthed at home with my midwife-mentor-friend. I no longer wanted to have a job that required me to be on call.
As fate would have it, I got hired by a naturopath to research MTHFR (a genetic variant). This quickly exploded into researching related genes, then genes within entire metabolic pathways, and then pathways that interacted with those pathways. This research carved the path that enabled my colleague to create a cloud-based software that is now used by hundreds of functional medicine practitioners. This software helps to identify common but often lesser-known root causes of inflammation and oxidative stress (cellular damage). Some root causes that are explored are genes relating to detoxification pathways functioning potential, antioxidant production, fat utilization (you need proper fat utilization to make hormones!!), iron dysregulation, histamine, oxalates, and methylation.
I dovetailed my hefty nutrigenomic research and findings with my previous careers in nutrition and birth work to create the practice I have today. This path also provided me with the knowledge to write my academically-published book, Enhancing Fertility through Functional Medicine: Using Nutrigenomics to Solve 'Unexplained' Infertility (Routledge, 2023).
I wrote this article for To Make a Mommy for people that feel like they've explored all options and are left feeling disappointed and puzzled. Having your genes analyzed and interpreted by a live human (as opposed to an automated canned-response generator) can reveal tons of information that was not yet explored! If you'd like to learn more, I'm happy to offer you a complimentary 15-minute discovery call to answer your questions. I look forward to connecting with you!
✕
Want to get pregnant fast?
Love lists? Me too. Grab my 79 Things I did to transform my life and get pregnant in less than 3 months after 2 years of infertility and miscarriages! Totally free!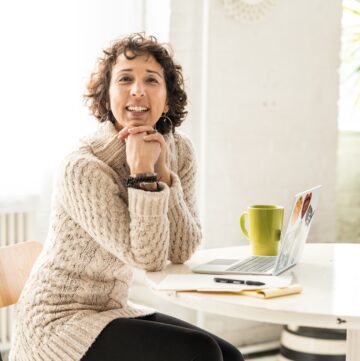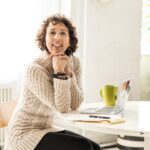 Jaclyn Downs is a Functional Nutrigenomics Consultant and the author of "Enhancing Fertility through Functional Medicine: Using Nutrigenomics to Solve 'Unexplained' Infertility" (Taylor & Francis, 2023). Jaclyn is an expert in Genetic Nutrition Consultation, Fertility Optimization, and Hormone Balancing.  Rather than managing symptoms, Jaclyn finds root causes of imbalance and works to restore the body's own ability to regain a state of wellness.