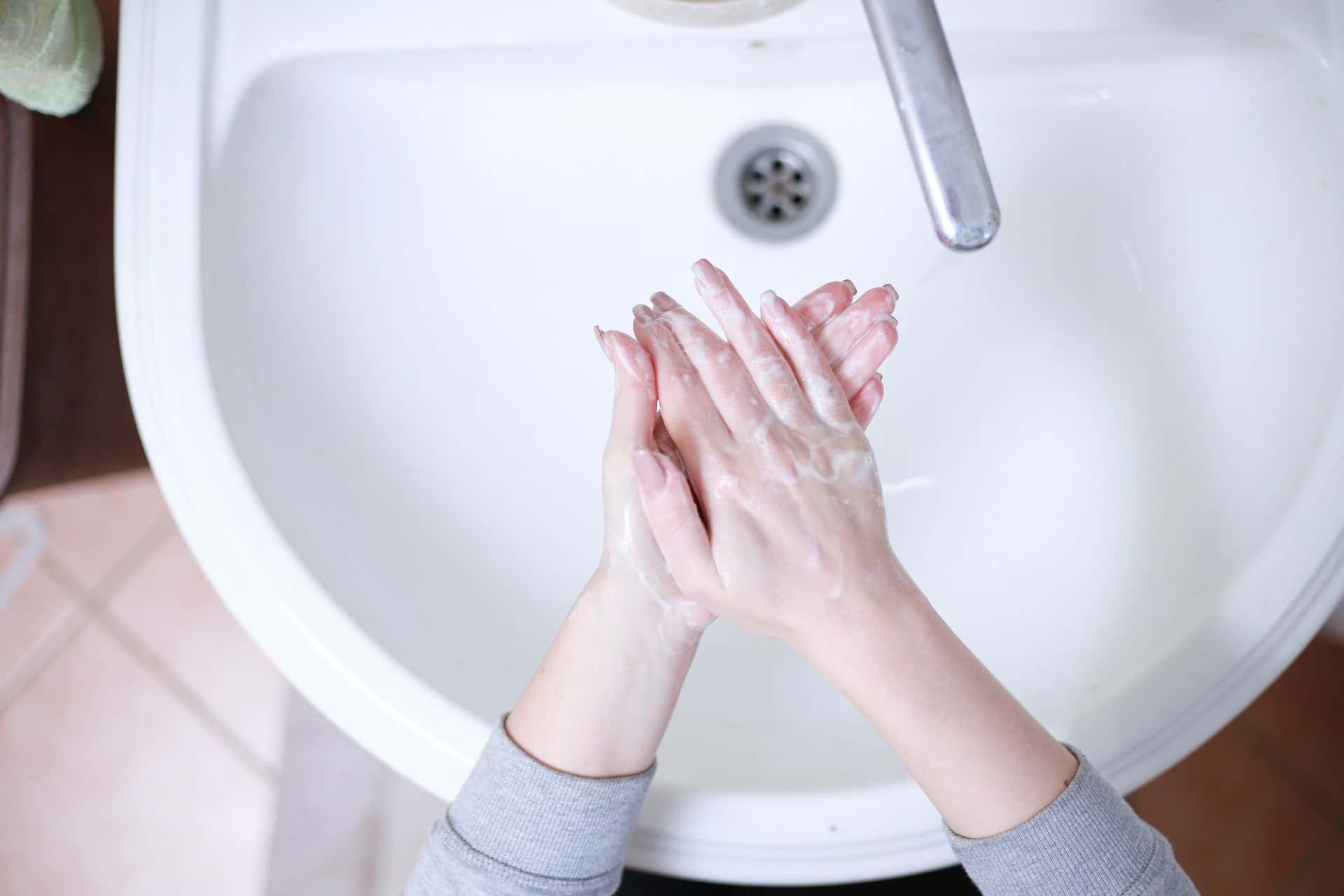 I know we are nearing the end of flu season, but with the current global pandemic, I HAD to write a post sharing all the ways we prevent catching colds and the flu in our house.
You've been hearing a lot about washing hands- and YES, washing your hands correctly, and sanitizing after possible exposure is VITAL.
Stay home, listen to the doctors, etc.
But, there is SO MUCH MORE YOU CAN DO. Evidence-based stuff people.
Let's get our Immune Systems kicking!!
So I've got a BUNCH of tips to share with you on preventing getting a cold- both ways to avoid actually being exposed to a virus, and ways to boost up your immune system so if you are exposed you don't come down with a full version (or any!).
I'm also going to share my tips on how we approach stopping a cold or flu in its tracks when we do contract it. Save this post y'all– it is going to cover ALL THE THINGS.
Please leave a comment at the end of the blog if you can think of anything I am missing from this list!!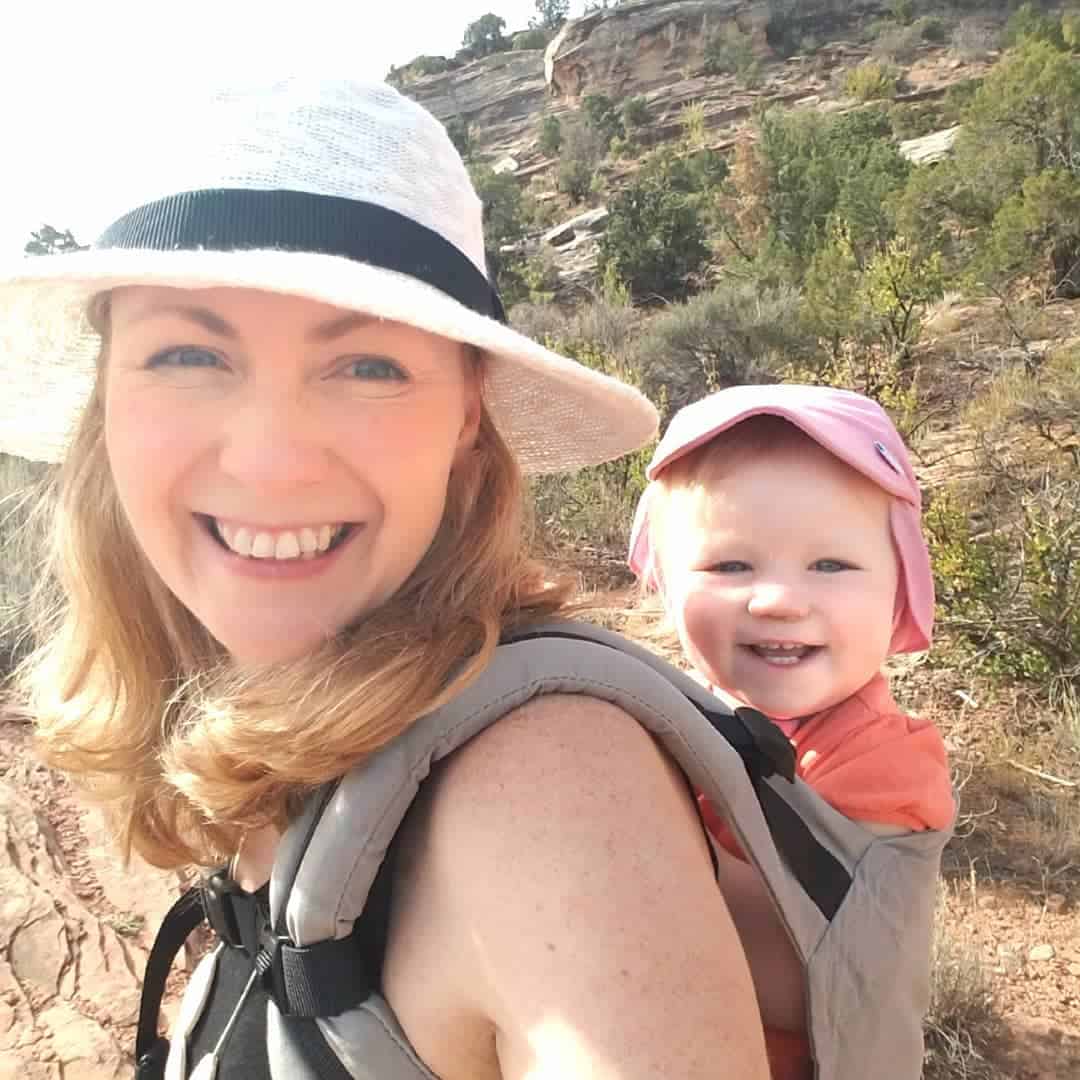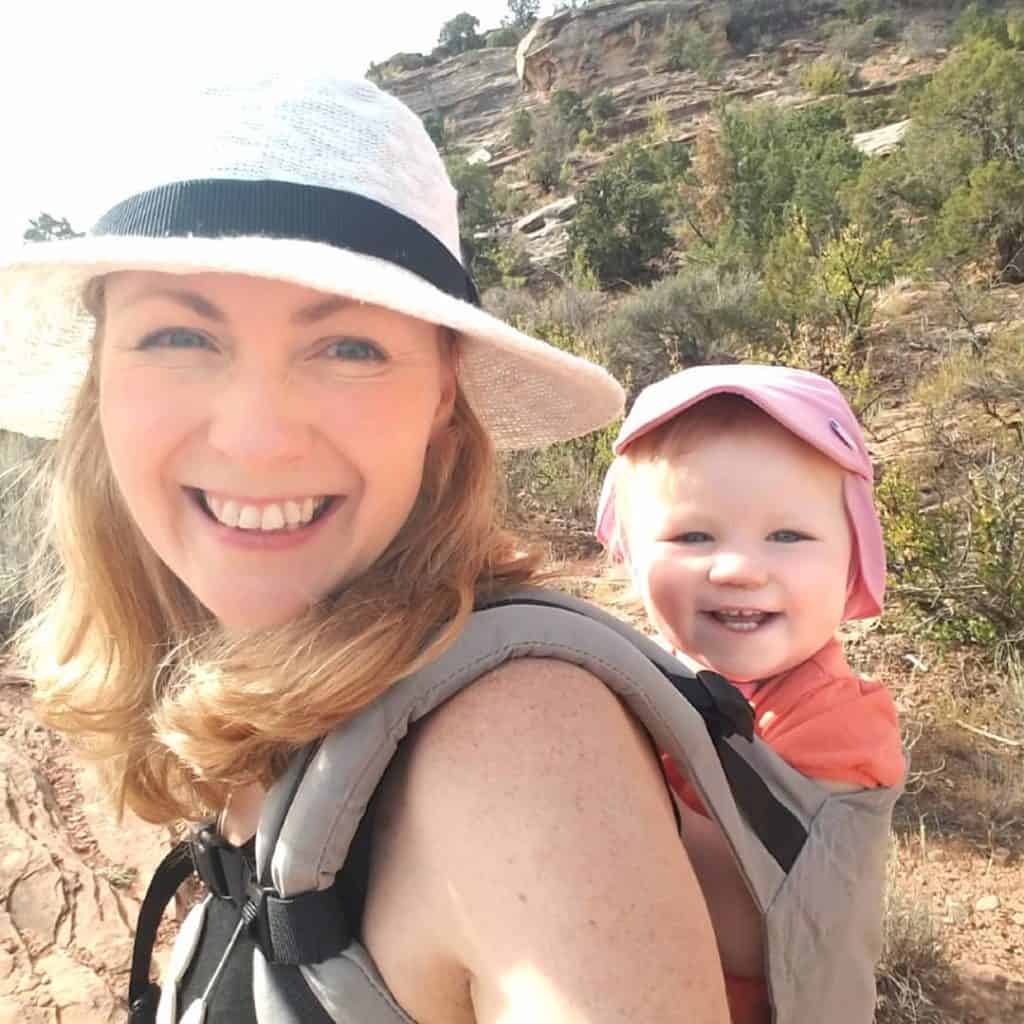 Hey, everybody, I'm not a doctor, and I'm not even a naturopath. I am a woman with two masters degrees who loves to research and read studies. You should always talk with your doctor, naturopath, or wise healer about any new pills or supplements you decide to start. Read more about me here!
I got pregnant by doing everything evidence based to boost fertility, when the doctors said there was no hope (and failed to mention any of the research that could have helped me). So, yeah, I tend to do a lot of research.
Preventing Illness when Trying to Conceive or Pregnant
I am making sure to include everything that is friendly for trying to conceive and fertility- but also for EVERYONE!
This is a fertility blog, but most of my readers are interested in how to stay HEALTHY and WELL all year long, and given the questions and comments in my facebook groups, they are especially interested in how to avoid illness in a safe, non-toxic way.
(just want to know about getting pregnant? Start with my 79 Ways I got Happier, Healthier, and Pregnant!)
This becomes even more important once my readers become pregnant and they are worried about illness while pregnant.
Plus, you know, NO ONE wants to get sick.
Anyway, whenever I am talking about supplements, I've talked about whether or not they are considered safe in pregnancy. If you are trying to conceive, that would include the two week wait/luteal period.
This blog post most definitely has affiliate links in it. It took me about ten hours to compile this post and link to all the research studies backing everything up. I sell no products or services of my own. If you decide to buy something I recommend, please consider clicking through one of my links to help support this blog and my family! This is how I am able to blog. Thank you!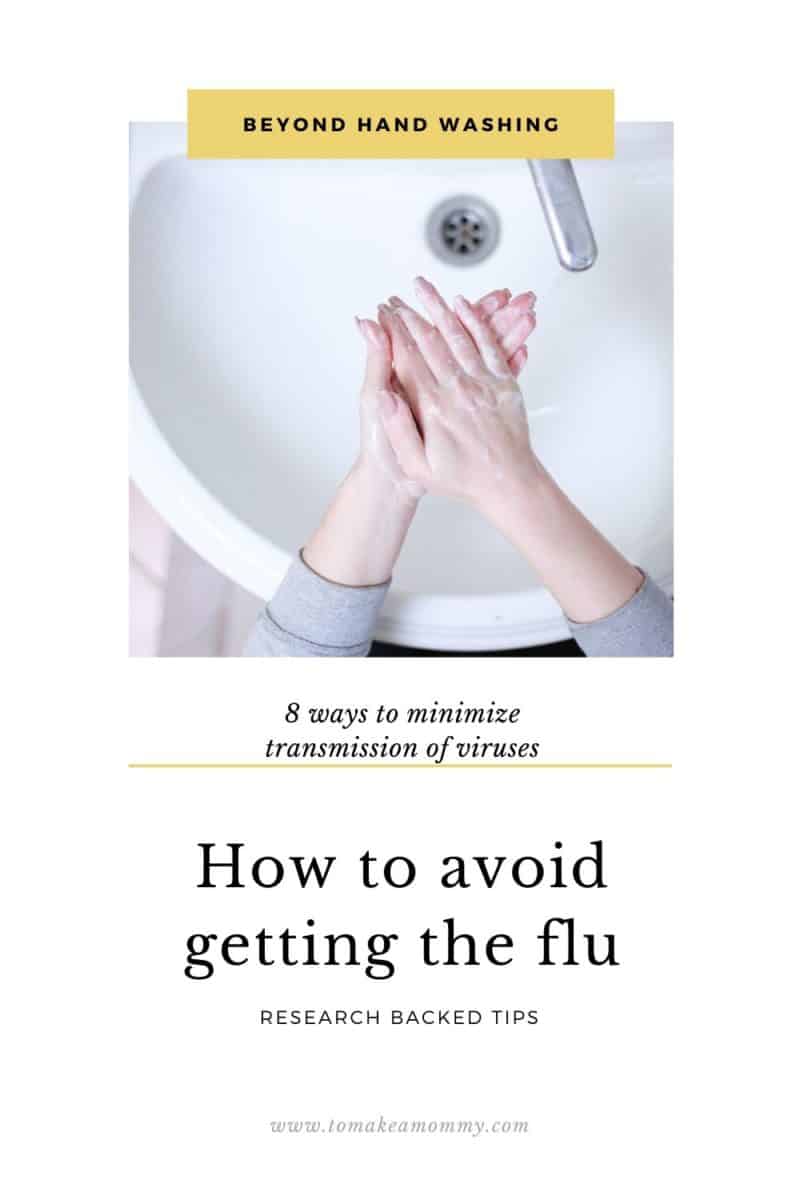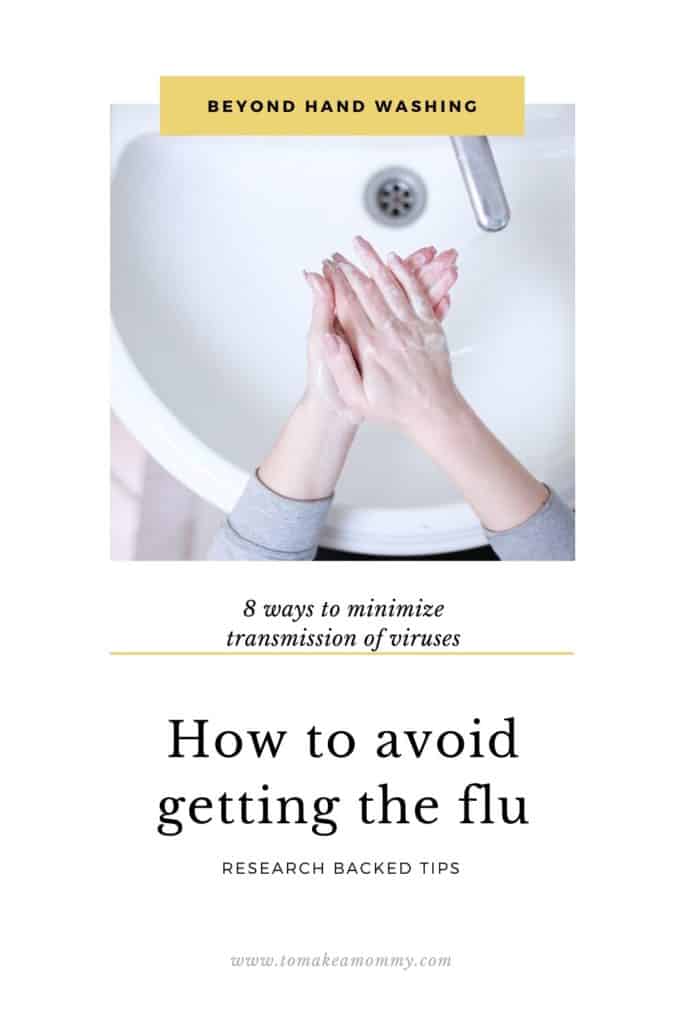 How to avoid exposure to a virus/minimize transmission
Wash your hands as SOON as you come inside your house, EVERY TIME you come inside. Also, of course, before, during, and after preparing or eating food, caring for someone who is sick, using the bathroom, touching your face, etc., Wet hands with water, apply soap, and scrub (not in the water stream) for at least 20 seconds. Any simple soap will do, for your own health, choose one without triclosan, phthalates, parabens, or sodium laureth sulfate. We use a simple home-made mix of Dr. Bronner's Unscented and filtered water and put into a simple pump. If you want to add an affordable version of Thieves essential oils you can, but it isn't necessary (it is 1/4 the price of the direct sales brands and the same thing, y'all).
When out and about, carry a non-toxic hand sanitizer with you. A spray and/or wipe works well- I carry both and use them liberally during flu season. Every single time we get in the car after being in a store or library, etc., I spray or wipe everyone's hands. Every time. At a restaurant, before we eat, everyone gets spray. On a plane, I'll wipe down all surfaces with a wipe. I buy these sprays in bulk, and I love these wipes. Make sure you still wash your hands with soap and water when you can, the sprays and wipes are not quite as good.
Avoid touching all the germy things and sanitize if you have touched them: doorknobs, light switches, elevator buttons, gasoline dispenser, grocery carts, etc. Use the sanitizing wipes when you come into the store to wipe everything down that you will touch. Remember to regularly sanitize your cell phone as you probably touch it in between touching these things.
Avoid touching your eyes, nose, and mouth with unwashed hands, and teach your children to do the same. I know it is hard with little ones, but we have to try!
Sanitize the sh** out of everything. When we stopped using toxic cleaners, we had no sanitizing spray to use. I had been eyeing Force of Nature, the only in-home electrolyzed water system that is EPA registered as a disinfectant and sanitizer that kills 99.99% of germs, including Salmonella, Norovirus, Listeria, STAPH, MRSA, Pseudomonas & Influenza A when used as directed. It is certified as a disinfectant for use in hospitals, schools, daycares, vet clinics, etc. It works by electrolyzing water, vinegar, and salt and turning it into Hypochlorous acid, a natural disinfectant and sanitizer that is as powerful as bleach, but with no harmful chemicals, residues, or fumes. I thought this was too good to be true and didn't buy it until my best friend who is a high school chemistry teacher came to visit and confirmed that this is legit. She ordered hers that night, I ordered mine the next day! Get yours now!
Try to keep your house humidity at above 43%. Maintaining indoor humidity at those levels significantly reduces transmission of flu particles. Scientists are trying to convince hospitals to keep a 40%-60% humidity standard to reduce airborne transmissions. We use this humidity gauge in our house to make sure we're in the right window. Humidifiers are nasty beasts that harbor mold and mildew and create illness, so be careful if you choose to use one. We do a lot of boiling water for tea and soup, and keeping doors open while showering, etc. You can set pots or bowls of hot water around the house to boost humidity as well. (just be careful if you have kids/pets).
Limit exposure. I.e., if you are really worried, avoid large crowds, and big, germy places like grocery stores and the library! Make good choices, people. We make good use of Amazon Fresh delivery, Amazon Subscribe & Save, Thrive Market Delivery, Butcher Box Delivery, and many other places we order from to avoid going to stores during flu season. But I sure am sad not to shop in person! Don't worry, we do plenty of local eating and shopping when flu season isn't at our door!
Take your shoes off at the door. Not only is this good for preventing germ spread, it also leaves dangerous pesticides and other toxins outside of your house!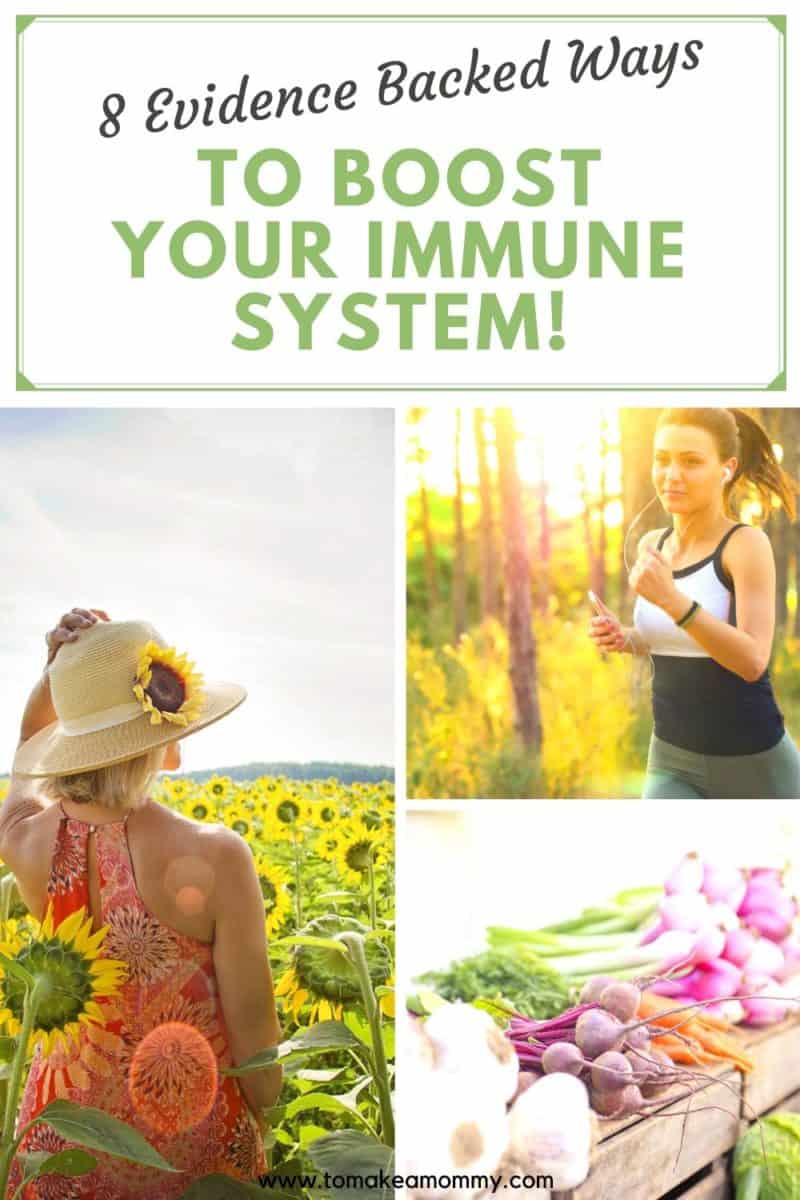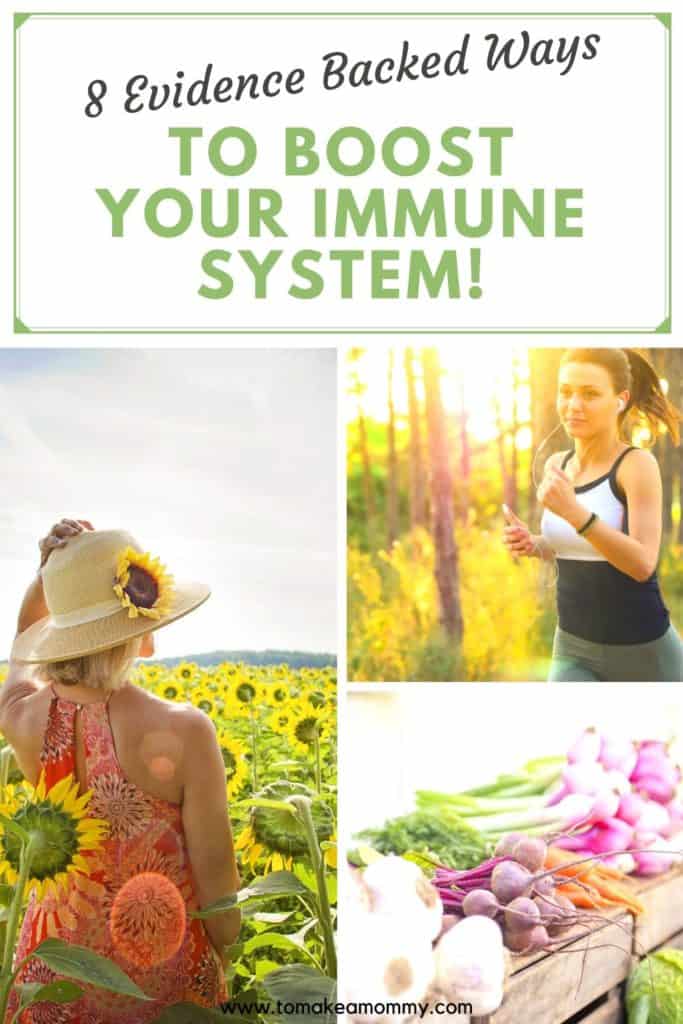 How to Boost Your Immune System So You Are Less Likely to Catch a Virus; Preventative Actions
Please remember that talking to your doctor, naturopath, or other wise healer about your supplement choices is important, especially if you have a health condition.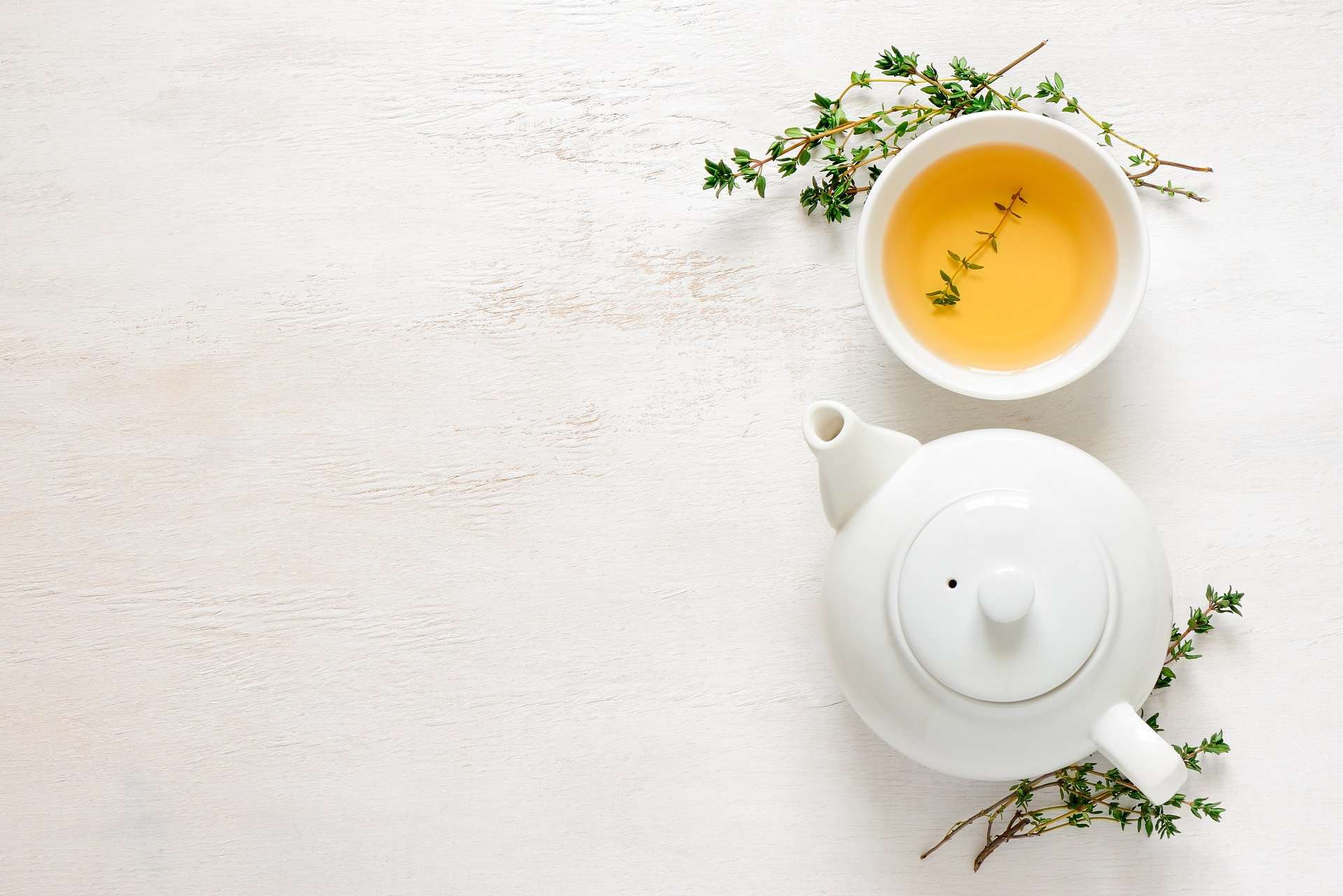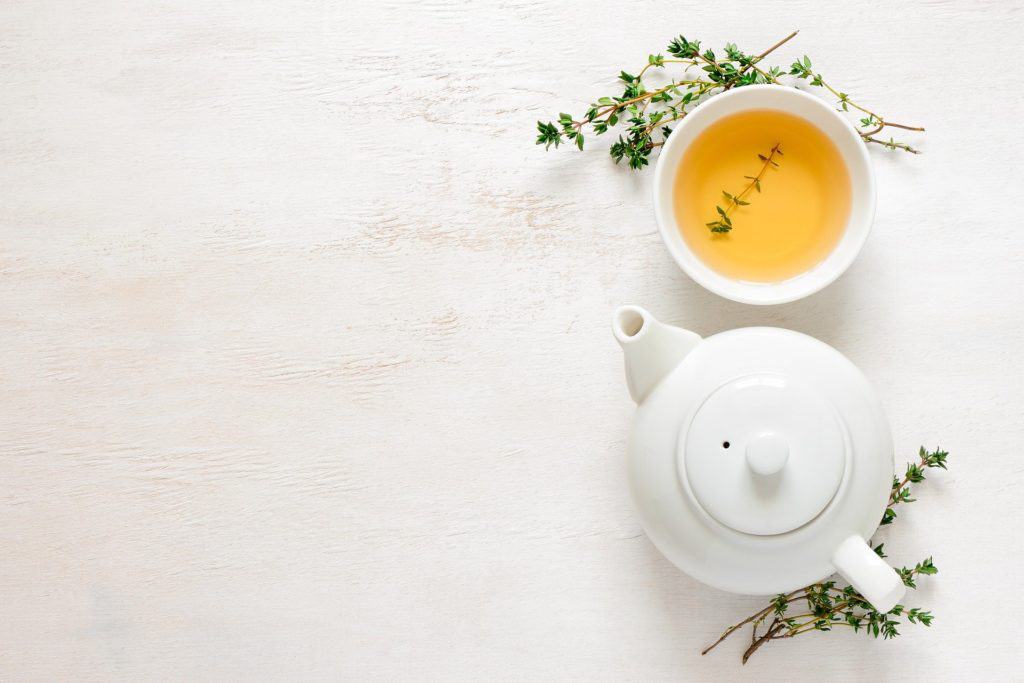 How to Quickly Nip a Cold or Flu in the BUD!
Okay, some of this is evidence based, and some of this is more like traditional medicine woman herbalist approach, but when I am getting sick I throw EVERYTHING at the virus!! It works very well; ever since I changed my life with everything in the first two lists, and started implementing these below, I've rarely had a cold or flu really lay me low. I still get the occasional cold, of course, but it does not last long and the symptoms are generally very mild.
Remember that herbal supplements are MEDICINE and before starting anything new you may want to consult your doctor, naturopath, or other wise healers and inner intuition. This is ESPECIALLY important if you have an identified health condition.
Please be aware that if you have an auto-immune disorder, or are going through chemotherapy or radiation, your doctors may NOT WANT you to stimulate your immune system, so some of these herbal remedies may be out. I am not a doctor- I am just sharing my research and what we do in my home!
Also, if it sounds like my medicine cabinet is about near to burst, you are quite right. We reorganize all the time, and its still packed full.
Whew!! That's it!! What else do you do? What is YOUR grandma's secret recipe that you always make when you get sick? Leave a note in the comment, and let's share our collective wisdom and stay healthy!!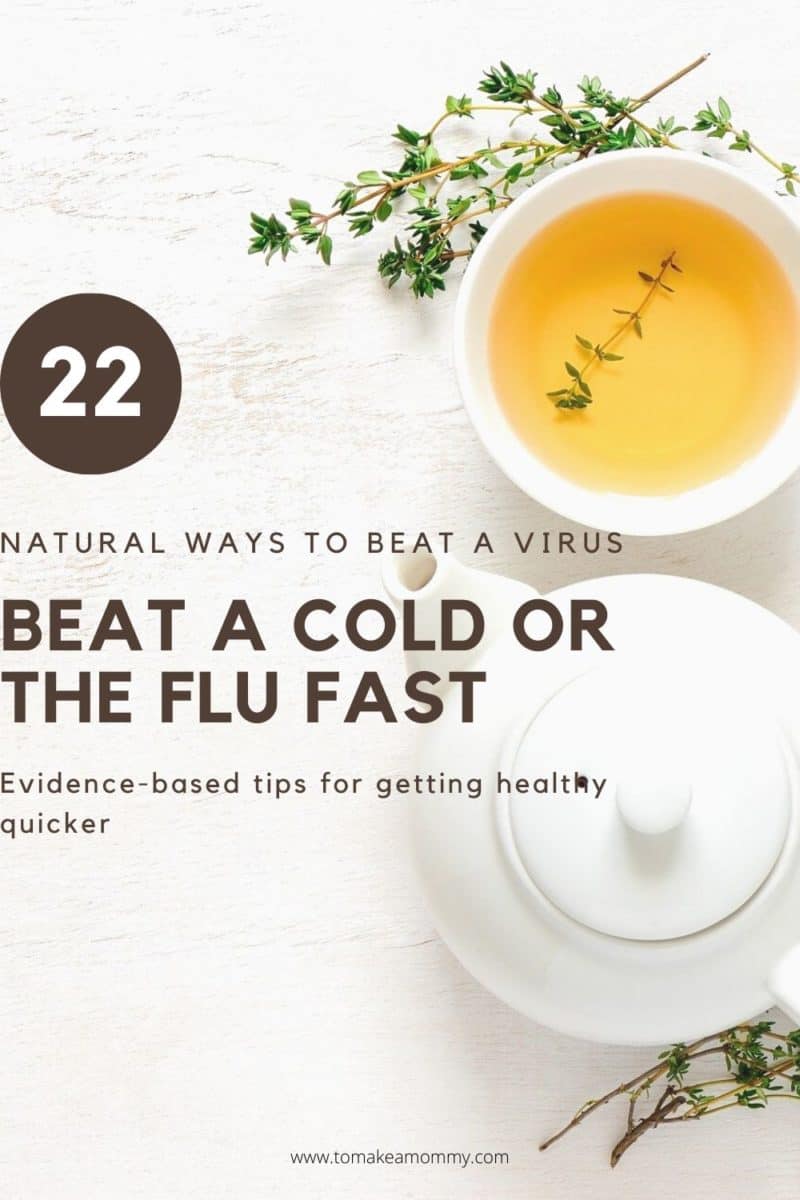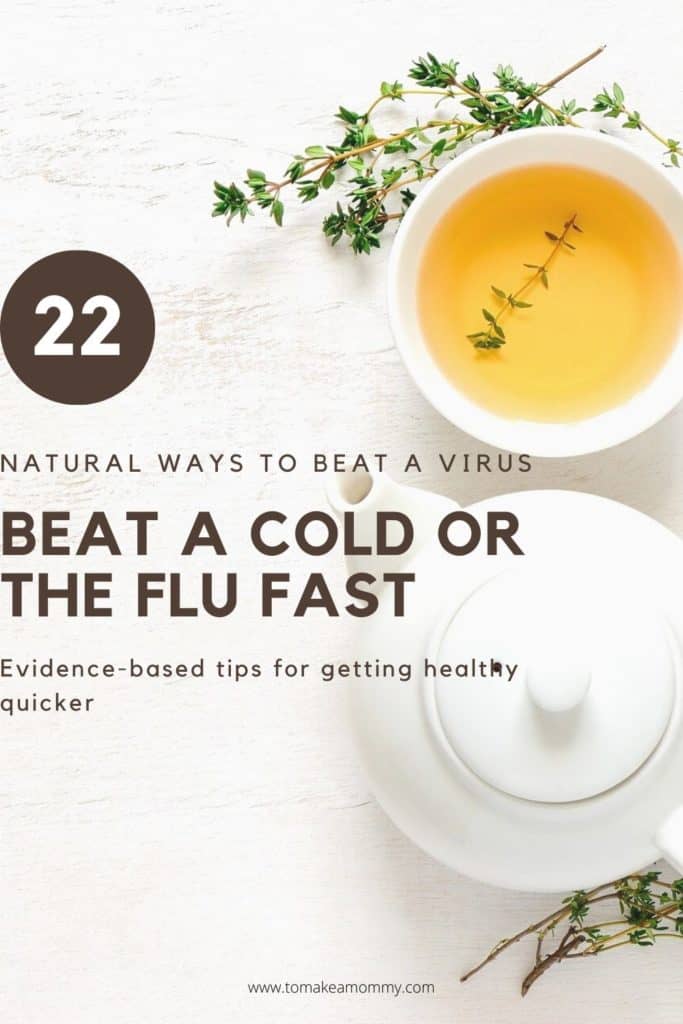 ✕
Want to get pregnant fast?
Love lists? Me too. Grab my 79 Things I did to transform my life and get pregnant in less than 3 months after 2 years of infertility and miscarriages! Totally free!

When Anna Rapp was struggling with infertility and recurrent early miscarriage, she was diagnosed with diminished ovarian reserve, High FSH, low AMH, low follicle count, endometriosis, and an MTHFR mutation. Despite being told donor eggs were her only solution, Anna used her graduate training in research methods and analysis to read everything she could find on fertility and egg health. Ultimately, she lowered her FSH and got pregnant naturally (twice). She blogs about how she did it and encourages her readers to take charge of their fertility journey and get happy, healthy, and pregnant!