Interested in learning about a goddess of fertility? Fertility goddesses have been revered since the dawn of time, as people have prayed to increase the fertility of the land and to conceive children. Most ancient civilizations worshiped a goddess of fertility.
Whether you're a budding anthropologist, a curious learner, or a woman trying to conceive, you might be curious about fertility goddesses. Countless women have turned to these powerful beings for help, and evidence of their devotion survives to this day. In this post, I'm covering the most well-known fertility goddesses so you can choose which goddess of fertility you're the most interested in learning more about!
Who Is The Goddess of Fertility?
There isn't a single universal goddess of fertility; many cultures and mythologies have their own goddesses associated with fertility. The concept of a fertility deity is celebrated among many cultures. However, there are vast differences between the many goddesses of fertility.
Why Are There So Many Fertility Goddesses?
All ancient cultures depended upon the bounty of a generous earth for their survival. And, whether they were hunter and gatherers or had started to farm and hunt, ancient civilizations created religious belief systems to explain the fertility of the earth (or the lack thereof). The very cycle of their lives revolved around the cycle of the seasons because their very existence depended on access to food.
As pantheistic (many God) religious systems developed in paleolithic Europe, ancient Mesopotamia and Egypt, the Indus Valley, Mesoamerica, and worldwide, most cultures included a fertility goddess. Today, we consider these goddesses as part of the mythological heritage of those cultures, but for the people who worshipped them, they were considered real. For some cultures, belief in and worship of these goddesses has continued to this day.
These fertility goddesses played (and play) a vital role in many cultures' belief systems regarding agriculture, fertility and motherhood, and cultural practices. They are believed to be associated with abundance, providing communities with a sense of hope, sustenance, and spirituality. In some cultures, more than one goddess had her hand over fertility (for example, there were several Egyptian and Greek goddesses of fertility). The number of fertility goddesses recognized around the world shows the widely recognized value of fertility and abundance regarding both human lives as well as crop survival.
Although Christianity is monotheistic, with only one God, there are several Patron Saints of Fertility in the Catholic and Orthodox churches.
The Link Between Crop Survival And Fertility Goddesses
Crop survival has clear historical connections to the devotion to fertility goddesses among agricultural societies, rooted in the belief that these deities have the ability to nurture the land and produce an abundance of crops. Fertility goddesses have been called upon to protect land from natural disasters (such as droughts and famines) among many different cultures. These fertility goddesses represent caretakers and are believed to guard the fertility of both the land and people in response to cultural traditions like rituals, festivals, and sacrifices.
Learn More about these modern holidays and their link to ancient fertility practices:
Who Is the Most Powerful Goddess of Fertility?
While the most powerful goddess of fertility is subjective based on which cultural lens you are viewing the topic from, there are many fertility goddesses who are widely known. Some of these fertility goddesses include Demeter in Greek mythology, Isis in Egyptian mythology, Oshun in Yoruba traditions, Freyja in Norse mythology, and Ceres in Roman mythology. All of these deities are covered in this article, as well as many other well-known fertility goddesses.
Who Was the First Goddess of Fertility?
Due to the extended history of fertility goddesses, it's difficult to identify which deity came first. Fertility goddesses have been around since ancient times across many diverse cultures dating back to prehistoric eras. The first fertility goddesses that we know the names of are Inanna in Sumerian mythology and Hathor in Egyptian mythology, which date back to ancient times, as early as 3000 BCE.
However, we suspect that the worship of fertility goddesses predates Inanna and Hathor, given the goddess statues from paleolithic times that have been discovered by archeologists. One example of ancient historic fertility goddesses is The Fertile Goddess, the oldest sculpture in the Brooklyn Museum in New York. The Fertile Goddess dates back to the late fifth millennium B.C.E. in either Mesopotamia or Syria. Another ancient example of a fertility goddess artwork is the Paleolithic Venus of Willendorf sculpture, housed in the Austrian Museum of Natural History in Vienna, dating back over 25,000 years, emphasizing feminine features to symbolize fertility.
What Evidence Do We Have of Ancient Fertility Goddesses?
Evidence of ancient beliefs in fertility goddesses can be found in many ways recorded throughout history. Fertility goddesses can be observed through archaeological discoveries, art, statues, written records, and cultural traditions around the world. Examples of fertility goddesses depicted throughout history can be identified by exaggerated characteristics that draw attention to femininity and represent fertility.
One example of these ancient discoveries was the Venus of Willendorf ritual object. This prehistoric figurine was created with exaggerated feminine features believed to represent fertility symbols.
Fertility Goddesses have been found in the written history of early civilizations like on stone tablets from Ancient Egypt and on clay tablets from the Sumerians of Mesopotamia.
Prehistoric fertility goddess figures have been linked to water as observed by Marija Gimbutas, an influential scholar in the study of early goddess worship. She observed early female figures with symbolic incisions linking water forms (such as rain and streams) with breast milk and amniotic fluid. In The Language of the Goddess, Gimbuta indicates the symbolism of these figurines from the Neolithic period into the Bronze Age (2000-1400 B.C.E.) in Crete, potentially pointing to a goddess religion that was passed down throughout history.
Additionally, ancient cultural practices like ceremonies and rituals across the globe to celebrate these deities reflect the significance of fertility goddesses throughout history. The stories of these ancient fertility goddesses have held their importance and continue to be retold to this day, as these celebrations continue to be held.
The cultural and historical significance has inspired retellings of ancient mythology, such as The Odyssey by Homer and even a modern webtoon, Lore Olympus by Rachel Symthe. Fertility goddesses and the reverence that was held for them is often acknowledged in retellings of mythology, even being spoken of as a "wealth of untapped power" in Smythe's work.
Fertility Goddesses From Around the World
There are so many fertility goddesses observed around the world for the fertility of both the land and women trying to conceive. Most fertility goddesses are celebrated on the days that are significant to them in their cultures. You can also celebrate fertility on March 18th, which is apparently the Goddess of Fertility Day.
Some of this research comes from scholarly articles, or museum documents, all of which have been referenced. Much of the research comes from the World History Encyclopedia, and if you'd like to learn more about a particular pantheon, it is a good place to start!
Here are some of the many recognized fertility goddesses:
Ala, the Igbo Goddess of Fertility
Ala holds a prominent place in Igbo culture as the earth goddess of fertility and prosperity. Rooted in the spiritual and cultural traditions of the Igbo people in Nigeria, Ala was known for her vital role in ensuring the fertility of the land and the prosperity of the community. She was believed to have been responsible for nurturing the earth and community to produce an abundance of crops and children. Learn more about Ala.
Anahita, the Persian Goddess of Fertility
Anahita is known as the Persian goddess of fertility, water, wisdom, health, and healing. Anahita is believed to have been worshipped dating back to as early as the 8th century BCE. More temples and shrines were made in honor of Anahita than any other known Persian goddess.
Anat, the Ancient Egyptian Goddess of Fertility and Love
Anat is the Ancient Egyptian goddess of fertility, love, sexuality, and war. In some historical contexts, Anat was considered a virgin goddess, while in other texts she was known as the Mother of the Gods. Anat is often compared to Aphrodite (the Greek goddess of love and desire) and Inanna (the Mesopotamian goddess of fertility and love).
Aphrodite, the Greek Goddess of Love and Desire
Aphrodite is the daughter of Zeus (the supreme god in the Greek religion and king of the 12 Olympian gods) and Dione (the Titaness). She is the Greek goddess of beauty, love desire, and all aspects of sexuality held a prominent place in Greek mythology. Aphrodite's connection to human reproduction was more focused on love itself, distinct from agricultural fertility linked to other Greek deities such as Demeter. Despite this, she is still considered a fertility goddess. Aphrodite and Adonis (the Greek god of beauty) were known as lovers in Greek mythology.
Artemis, the Greek Goddess of Hunting, Chastity, and Wild Nature
Artemis is the Greek goddess of wild nature, hunting, and chastity. Although she is not technically a fertility goddess, Artemis was known to protect women during childbirth, and she acted as a guardian over young women and girls. She was most commonly worshipped at the Temple of Artemis at Ephesus, which is now revered as one of the Seven Wonders of the Ancient World.
Atabey, the Taíno Goddess of Fertility
Atabey is the Taíno goddess of fertility, earth, and fresh water. She held a significant role in the religion of the Taíno people of Puerto Rico and was regarded as the supreme goddess. Atabey was most commonly portrayed as a nude woman crouching, often seen on decorative pieces in Taino homes. See the image of Atabey here. Interestingly, similar images are found across the world, of a nude woman crouching and showing her genitals, as in the Sheila-na-Gigs of Ireland.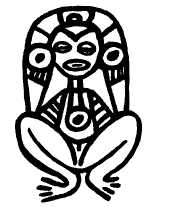 Bastet, the Ancient Egyptian Goddess of Fertility and Childbirth
Bastet is the Ancient Egyptian goddess of fertility and childbirth, the home, women's secrets, and cats. She was believed to protect homes from evil spirits and sickness, especially regarding women and children. She was also believed to have played a role in the Egyptian afterlife, occasionally conveyed as a helping spirit or guide after death.
Bat, the Ancient Egyptian Goddess of Fertility and Success
Bat is the Ancient Egyptian cow goddess of fertility and success. Records of Bat date back to the early Predynastic Period (c. 6000-3150 BCE), making her one of the oldest known Egyptian goddesses. She was frequently depicted as a woman with cow ears and horns. Bat was believed to be relevant to people's success, having the ability to see both the future and the past. Bat was absorbed by Hathor (Ancient Egyptian goddess of fertility, motherhood, and agriculture) who adopted her physical and spiritual characteristics.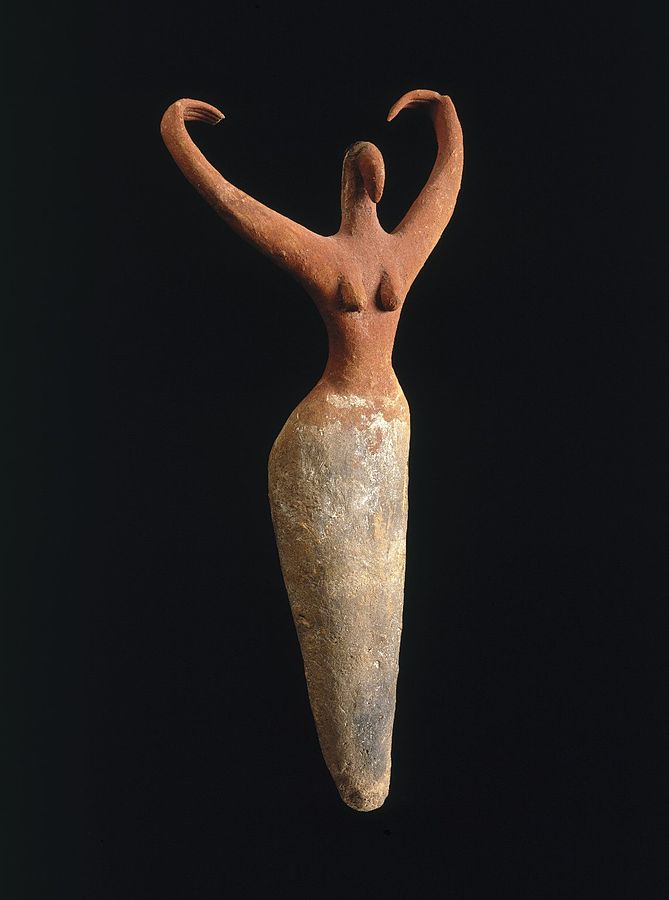 Bona Dea, the Roman Goddess of Fertility
Bona Dea is the Roman goddess of fertility, chastity, women, and healing. Also known as the "Good Goddess", she was almost exclusively worshipped by women and slaves. On December 4th of each year, special ceremonies would be held to worship her, which only women were allowed to attend. She could be frequently seen on Roman coins, depicted holding a cornucopia or a snake while sitting on a throne.
Brigid, the Irish Goddess of Childbirth and Children
Brigid is the Celtic goddess of childbirth, children, fire, warfare, crafts, poetry, and wisdom. She was believed to be the daughter of the Celtic god Dagda. Because she was known as the goddess of childbirth and children, she was also considered the patron of midwifery. As Christianity spread across Ireland, belief in the Goddess Brigid transitioned to St. Brigid, who is the patron saint of childbirth, midwifery, and fertility.
Ceres, the Roman Goddess of Crops Fertility
Ceres is the Roman goddess of agriculture and harvest. It was believed that she had the power to provide agricultural fertility with a bountiful harvest, while also having the ability to invoke famine and drought with her wrath. She is the Roman counterpart to Demeter (the Greek goddess of fertility).
Demeter, the Greek Goddess of Fertility
Demeter is the Greek goddess of fertility and was a significant figure in ancient Greek religion. Sharing her home on Mount Olympus with other important Greek gods (including her siblings Zeus, Hades, Poseidon, Hera, and Hestia), Demeter was believed by the Greeks to have power over farming and fertility. She played a vital role in ensuring the earth fertility as well as the prosperity of agriculture. Demeter's grief over the abduction of her daughter, Persephone, was believed to be the cause of the changing seasons each year. In Demeter's role as a goddess of fertility, she was depicted in some artwork to be present at the birth of Athena.
Freyja, the Germanic Goddess of Fertility
Freyja is a Germanic goddess of fertility, love and battle. She was the most well-known goddess in Norse mythology. Freyja was believed to be connected to love, lust, magic, and wealth. She was said to be part of the Vanir family of the gods, who were all associated with fertility-related matters, including harvests, love, and prosperity. She is believed to have played a significant role in the old Scandinavian religion as well.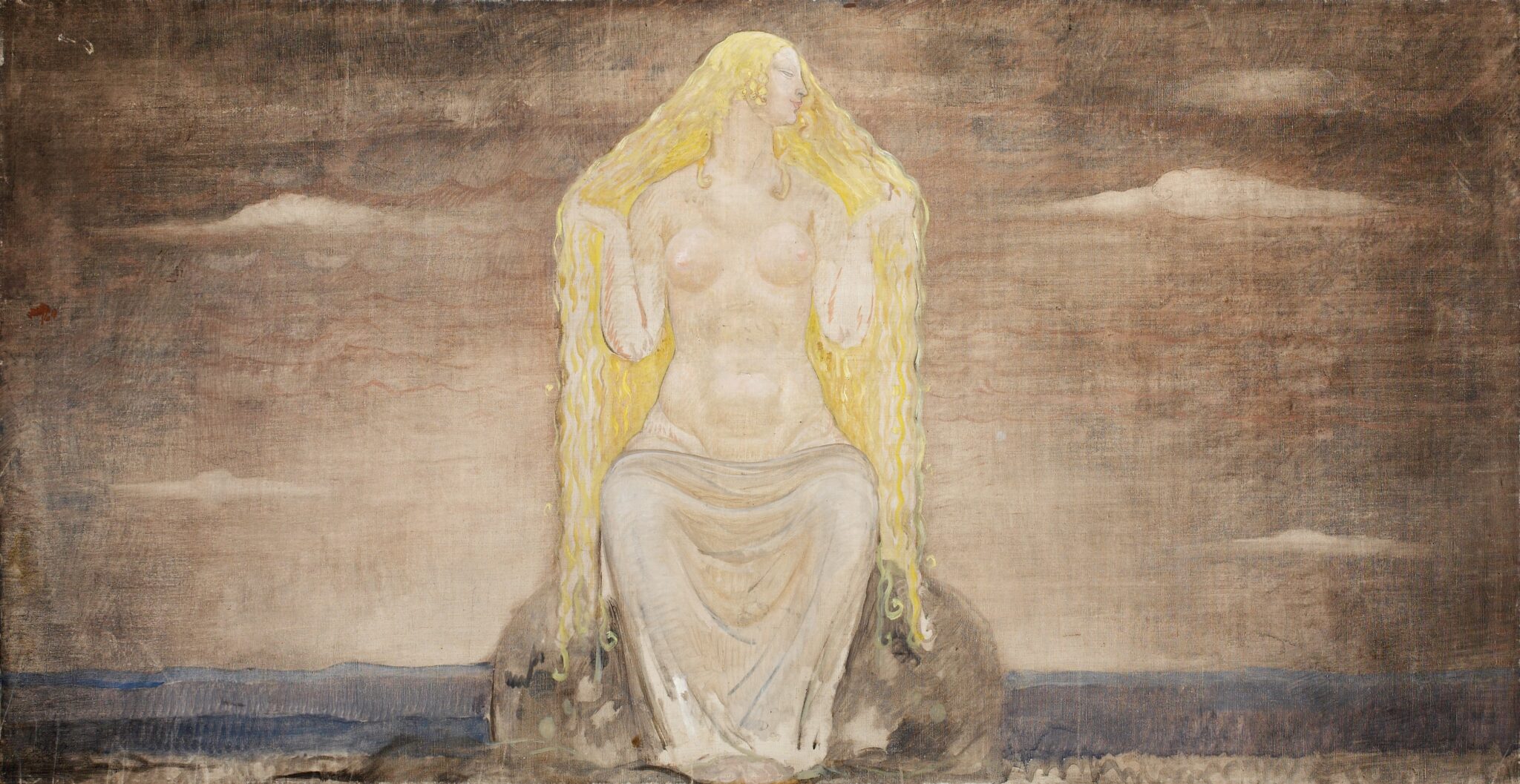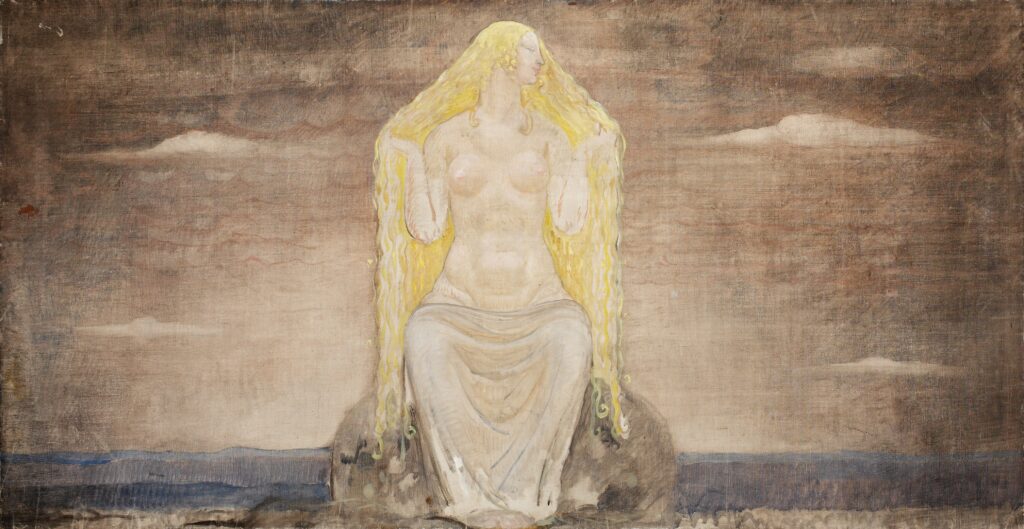 Geshtinanna, the Sumerian Goddess of Fertility
Geshtinanna is a Sumerian goddess of fertility and the sister of Dumuzi (the Sumerian fertility god). Geshtinanna was believed to control the earth's fertility between the spring and fall equinox. During the fall equinox, it was said that she traveled to the underworld to release Dumuzi, who would come back to earth and for the next six months take control over fertility in her place.
Hathor, the Ancient Egyptian Goddess of Fertility and Agriculture
Hathor is the Ancient Egyptian goddess of fertility, motherhood, agriculture, the sun and the moon, the east and the west, moisture, and childbirth. Hathor was typically depicted as a cow, or as a woman with the ears or head of a cow. She was also associated with joy, love, music, motherhood, dance, drunkenness, and gratitude.
Hera, the Greek Goddess of Fertility
Hera, the Greek goddess of marriage, family, childbirth, and fertility, was a prominent deity in Greek mythology. As the wife of Zeus, Hera was queen of the Ancient Greek gods. She was known for her jealousy and wrath, especially towards Zeus' lovers. In her role as the goddess of marriage, Hera's power extended to the protection of women in childbirth and the importance of marriage. She was occasionally depicted in artwork holding a pomegranate, which is a symbol of fertility.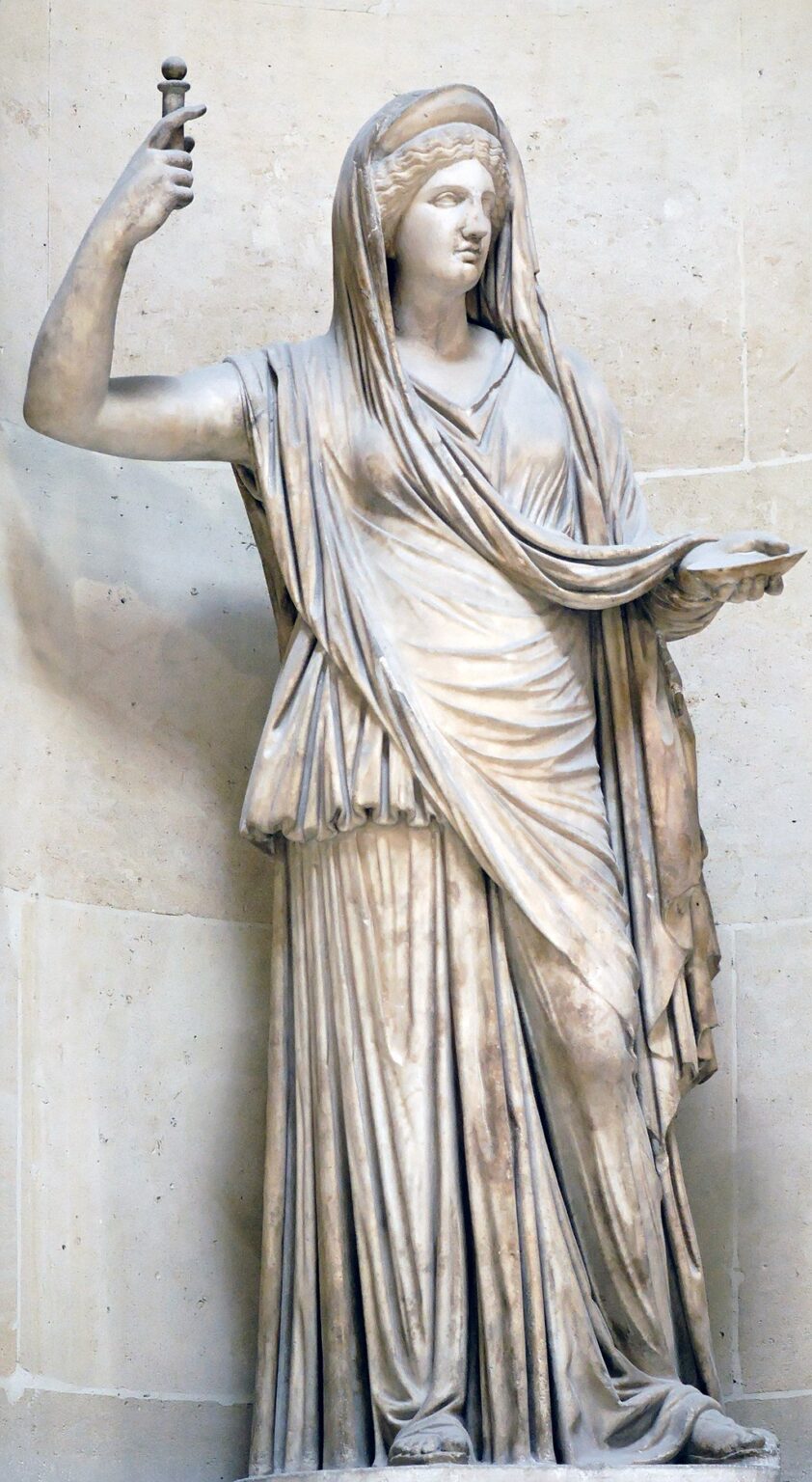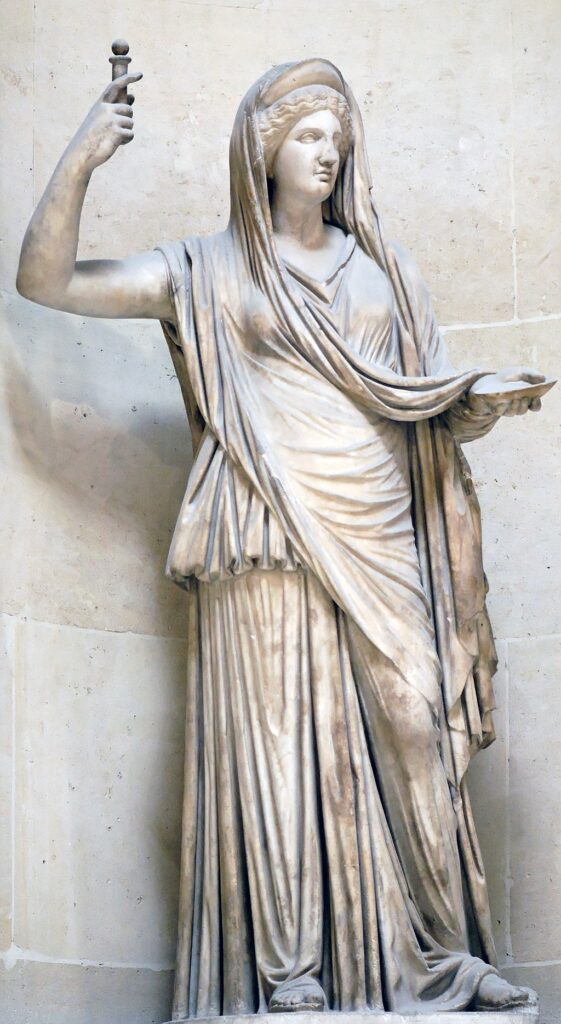 Idunn, the Germanic Goddess of Fertility
Idunn is a Germanic goddess of fertility in Norse mythology. Idunn was believed to hold the power to keep other gods and goddesses young. In Norse legends, she was revered as the life force among the gods that allowed them to perform their deeds. It was believed that Idunn's apples made it possible for the Norse gods to live such long lives.
Inanna, the Mesopotamian Goddess of Fertility and Love
Inanna (also known as Ishtar) is the Ancient Sumerian goddess of fertility, love, sensuality, procreation, and war. She was a prominent figure in Mesopotamian culture and appeared in many ancient myths. In ancient times, Israelite women baked cookies to honor the image of Inanna. The most historically recognized poem was The Descent of Inanna (c. 1900-1600 BCE). This poem tells the tale of Inanna, represented as the Queen of Heaven, journeying to the underworld.
Isis, the Ancient Egyptian Goddess of Protection and Fertility
Isis is the Ancient Egyptian goddess of fertility, motherhood, healing, and protection. The cow horns depicted on her head paid tribute to Hathor (Ancient Egyptian goddess of fertility and motherhood). Isis was also known as the Great Magic and Mother of God and was believed to protect those who prayed to her. Her image has been found on uterine amulets to oversee childbirth. The tears of Isis were believed to cause the annual flooding of the Nile River, fertilizing the land and bringing prosperity to the civilization.
Ixchel, the Mayan Goddess of Midwifery and Medicine
Ixchel is the Mayan goddess of fertility, ("making children"), midwifery, and of medicine. She was held in high regard by both pregnant women and those who were trying to conceive. Ixchel was frequently depicted with jaguar features such as cat ears, sharp features, and claws. Her name translates to "Lady Rainbow", earning her common nickname as the Rainbow Goddess. Depictions of Ixchel with claws and surrounded by bones indicate that she was also associated with war.
Kishar, the Babylonian Goddess of Fertility and the Earth
Kishar is the Babylonian goddess of fertility and the earth. She was also associated with heaven in some myths. Kishar was revered as a mother goddess and was believed to control any growth below and above ground, dictating the fertility of the land. Her name Kishar translates to "the entire earth".
Mama Ocllo, the Inca Mother Goddess of Fertility
Mama Ocllo, the Inca goddess of fertility, was believed in the mythology of the Incas to be a part of the first pair of humans on earth with her brother (Manco Capac). She and her siblings were believed to have founded the city of Cuzco. She was known as a maternal figure who taught the Inca women the art of weaving cloth and how to build houses.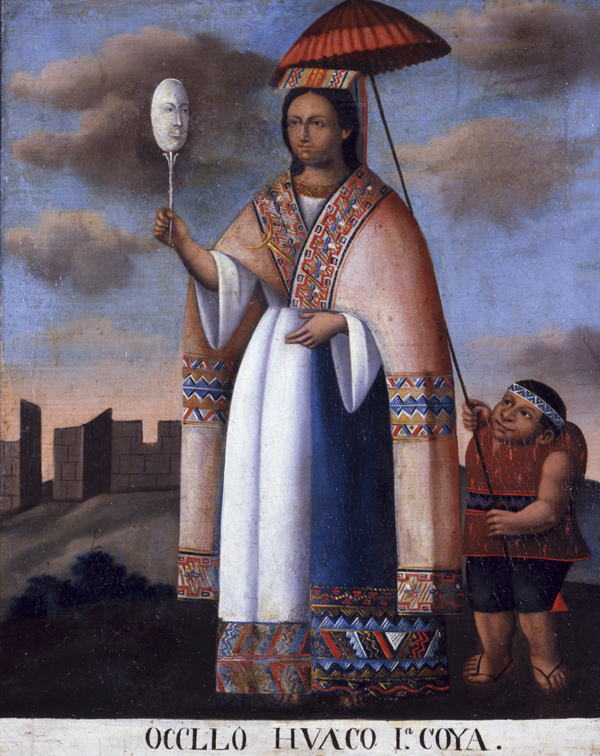 Mesenet, the Ancient Egyptian Goddess of Childbirth
Mesenet (also known as Meskhenet) is the Ancient Egyptian goddess of childbirth. She was one of the oldest known deities of Egypt. It was believed that Mesenet was present during birth to breathe the soul into the body and create the destiny of the child. Additionally, she was believed to be present in the afterlife to provide comfort during the judgment of the soul. Mesenet was worshipped as a comforter from birth through the afterlife.
Oshun, the Yoruba Goddess of Fertility, Love, and Water
Oshun is the Yoruba goddess of fertility, fresh water, and love. She is among the many deities who were believed to have created the universe. Oshun was believed to have the power of both creation and destruction, associated with droughts and floods as a response to disrespect. She is often prayed to for health, luck, strength, and prosperity during hardships or changes, especially for women who are pregnant or trying to conceive. The Osun-Osogbo Festival is an annual tradition held in West Africa to honor her.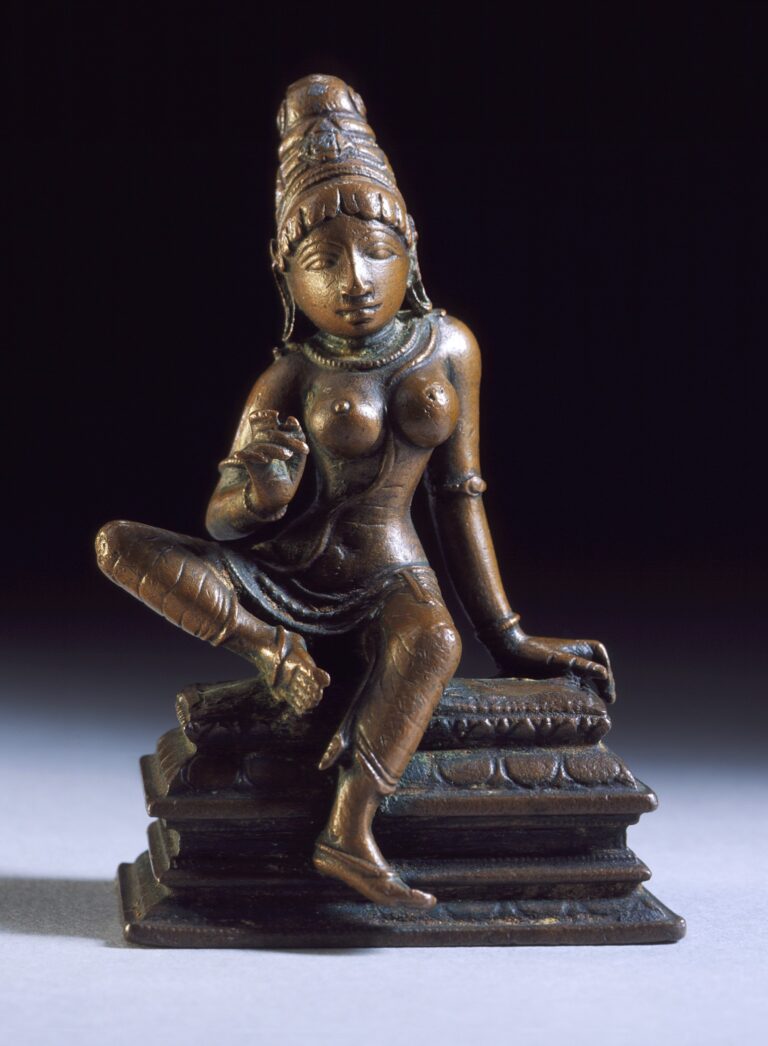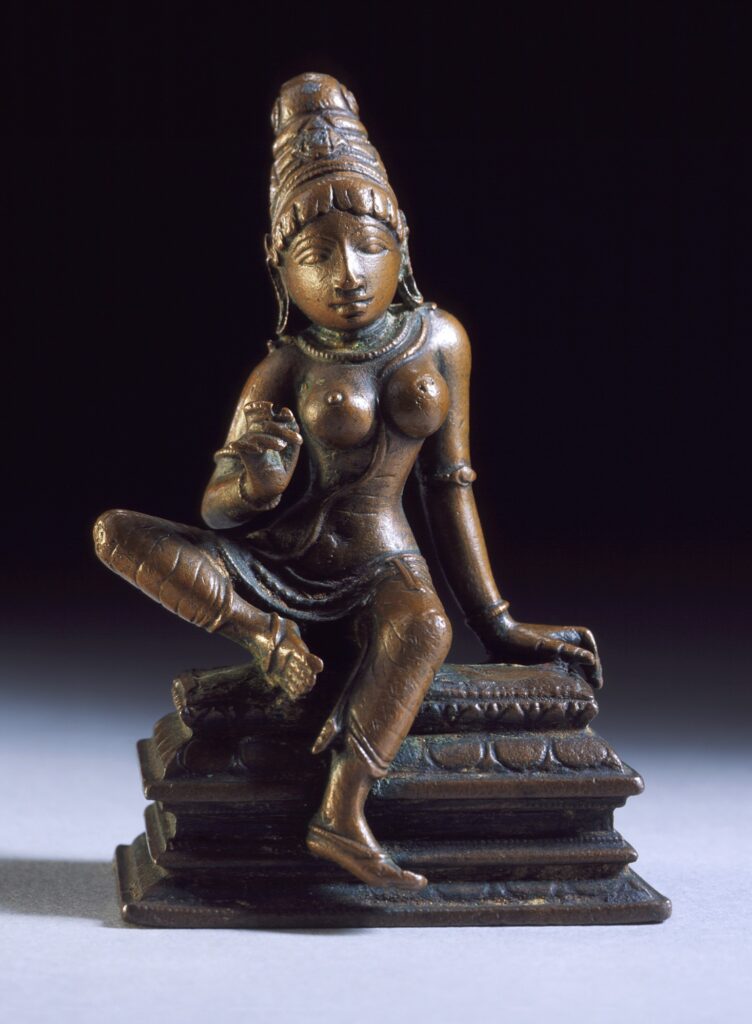 Parvati, the Indian Goddess of Fertility and Love
Parvati is the Indian goddess of fertility, love, and devotion. In Hinduism, she is recognized as the mother goddess. She plays a role in the trinity of Hindu goddesses, along with Lakshmi (goddess of wealth and prosperity) and Saraswati (goddess of knowledge and learning).
Rosmerta, the Ancient Celtic Goddess of Fertility and Motherhood
Rosmerta is the Ancient Celtic goddess of fertility and motherhood who was worshipped in Northeast Gaul. The name Rosmerta is indicative that she played the role of a protector in the Celtic religion. She was typically depicted with a cornucopia to signify abundance, and a patera, which was a bowl used for sacrifice.
Taweret, the Ancient Egyptian Goddess of Fertility and Childbirth
Taweret is the Ancient Egyptian goddess of fertility and childbirth, one of the most well-known deities throughout Egypt's history. She was believed to protect children and aid in pregnancy and childbirth. Taweret was often depicted in the form of a hippopotamus, inspired by the Egyptian belief that the female hippopotamus was protective of children. She was frequently seen in household items like pots, spoons, artwork, and furniture as a symbol of protection.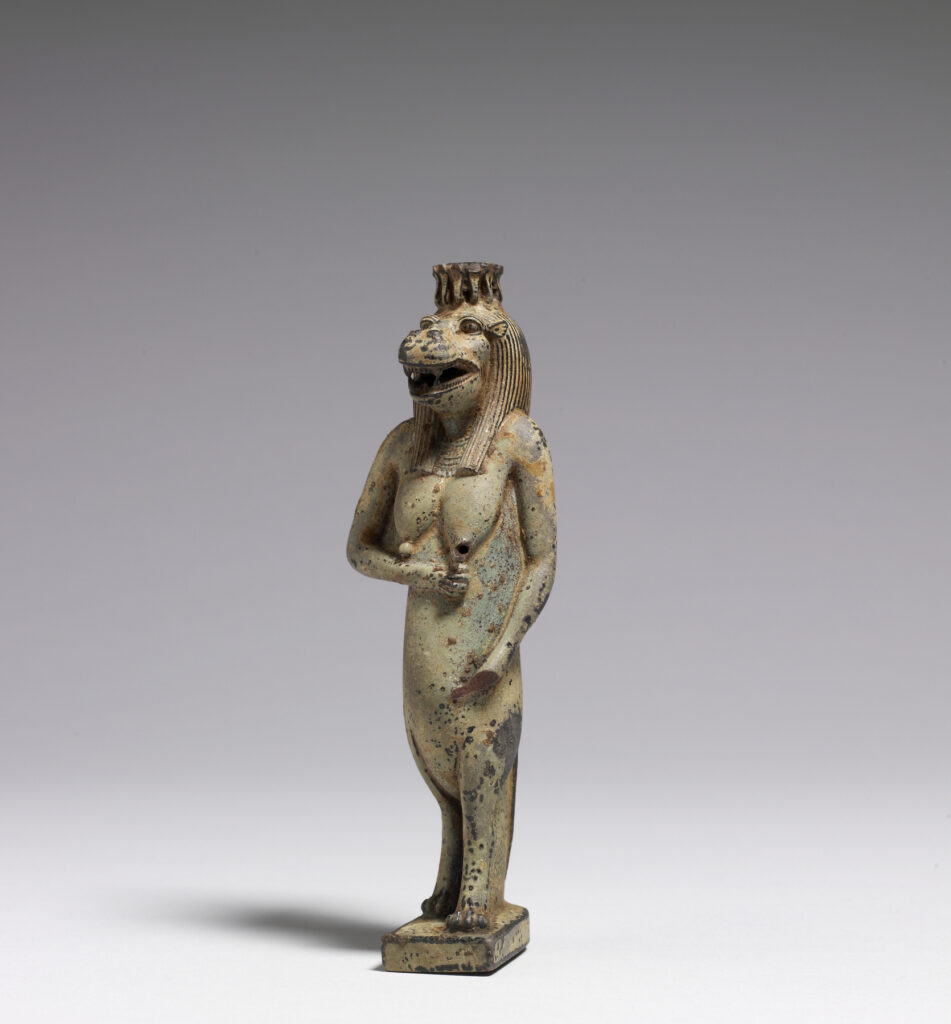 Tefnut, the Ancient Egyptian Goddess of Water and Fertility
Tefnut is the Ancient Egyptian goddess of water and fertility. She was believed to have been born from the sun god Ra. Tefnut was frequently depicted as a cat, which is a symbol of war. She was also often represented as a woman or serpent with a lion's head.
Tlaltecuhtli: the Aztec Earth Goddess
Tlaltecuhtli (also known as Earth Lord/Lady) was the Aztec goddess of the earth, closely associated with fertility. Tlaltecuhtli was feared by the Aztec culture and was perceived as a monstrous figure. It was believed that blood sacrifices were necessary to honor Tlaltecuhtli as a source of life to avoid her wrath and appease her.
Venus, the Roman Goddess of Fertility
Venus was the Roman goddess of fertility, sex, love, and beauty. She was the Roman counterpart to Aphrodite (the Greek goddess of love and desire). Venus was also the goddess of victory and prostitution. The first known temple that was created to worship Venus was made in 295 BCE.
Xochiquetzal, the Aztec Goddess of Flowers
Xochiquetzal is the Aztec goddess of flowers, weavers, grain, and pleasure. Playing an important role in Aztec culture, she was also known as "Flower Quetzal". Xochiquetzal was also associated with childbirth and was believed to protect young mothers and watch over those giving birth.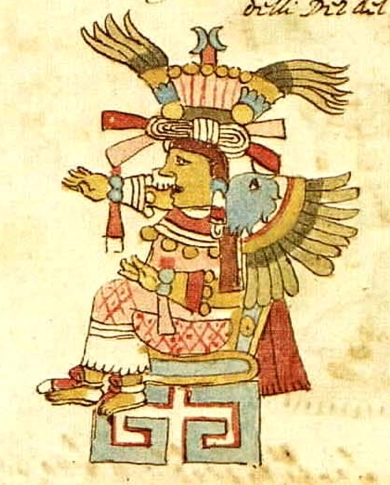 Additional Fertility Goddesses
This list doesn't cover them all. There are so many well-known goddesses of fertility around the world from a vast scope of religions and belief systems. Whether you're interested in learning more about other religions and cultures or you're curious about specific fertility deities, there are many historically recognized fertility goddesses to observe. If you're hoping to become pregnant and are interested in praying to Catholic saints, I have a post dedicated to Catholic Patron Saints of Fertility and Catholic prayers for women trying to conceive.
If you would like to highlight another fertility goddess, please leave a note in the comments!
✕
Want to get pregnant fast?
Love lists? Me too. Grab my 79 Things I did to transform my life and get pregnant in less than 3 months after 2 years of infertility and miscarriages! Totally free!

Anna Rapp is a fertility journalist and non-toxic living expert. When Anna Rapp was struggling with infertility and recurrent early miscarriage, she was diagnosed with diminished ovarian reserve, High FSH, low AMH, low follicle count, endometriosis, and an MTHFR mutation. Despite being told donor eggs were her only solution, Anna used her graduate training in research methods and analysis to read everything she could find on fertility and egg health. Ultimately, she lowered her FSH and got pregnant naturally (twice). She blogs about how she did it and encourages her readers to take charge of their fertility journey and get happy, healthy, and pregnant!