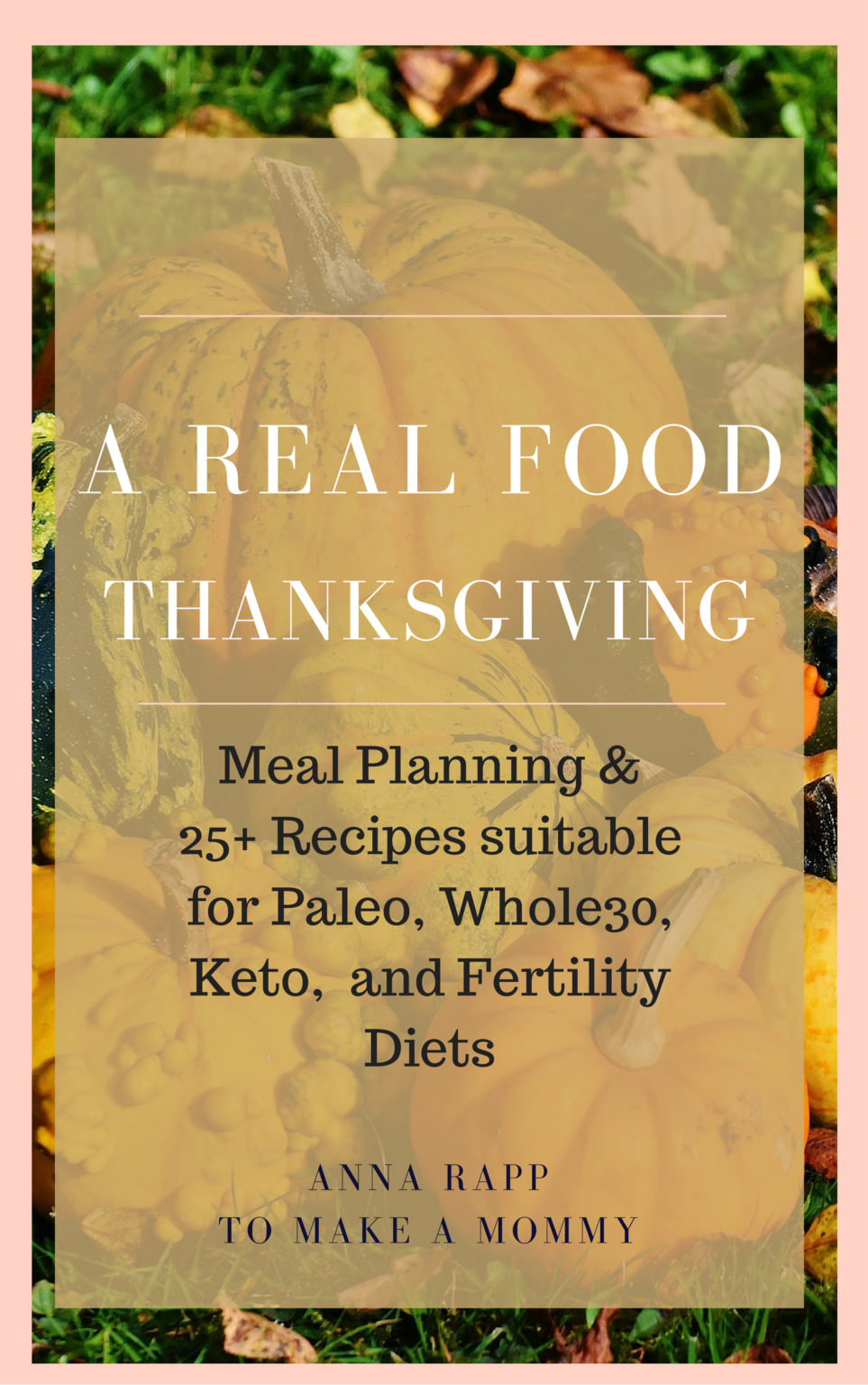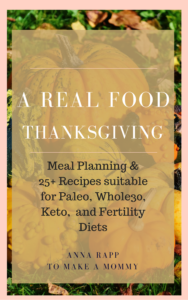 I know how stressful the holidays can be when you are on a strict diet free of dairy, gluten, soy, sugar, sweeteners, and white carbs. It can make it seem impossible to make holiday meals that include things like stuffing, gravy, mashed potatoes, and cranberry sauce. Well, we've been hosting Thanksgiving for six years, and four of those have been fertility-friendly. That means we completely stick to the Ultimate Fertility Diet – no cheats. Of course, I do prepare some Paleo desserts for my guests with a little maple syrup, but there are options for me as well.
Last year before Thanksgiving I started trying to make a blog post that would share links to recipes on the internet similar to how we cook Thanksgiving. Unfortunately, I couldn't find what I was looking for! As I looked at the notes and substitutions, and changes we'd made over the years, I realized that the recipes in my personal cookbook were NEW and DIFFERENT. AND they had to be shared :-).
So, I've did it. I made my first and only real for-sale e-book. Its a guide to a fertility-friendly Thanksgiving that sticks to my To Make a Mommy Fertility Diet I used to get pregnant twice despite the odds. The recipes just so happen to also be Paleo, Whole30, and Keto friendly as well. Out of 25 recipes, all work for all the diets, except for the biscuits and desserts- which while having Whole30 ingredients, are not Whole30 friendly because they are, well, biscuits and desserts.
Buy Now
But no worries, this guide gives you everything you want- including the world's best Paleo Green Bean Casserole you've ever had. Trust me. It is MIND BLOWING. You know you want it.
This e-book includes:
25 recipes PLUS additional ideas, all are compliant with Fertility, Keto, and Paleo diets, and 19 are compliant with Whole30
Our Traditional Thanksgiving Meal Plan, including turkey, gravy, stuffing, mashed "potatoes," and cranberry sauce
Multiple options for Appetizers, Sides, & Dessert
Tips on how to make the BEST Turkey you've ever had!
Substitutions for if you prefer ghee or grassfed butter
Allergy friendly INCLUDING substitutions for nut or coconut allergies!
Ready to buy it? Go buy it now!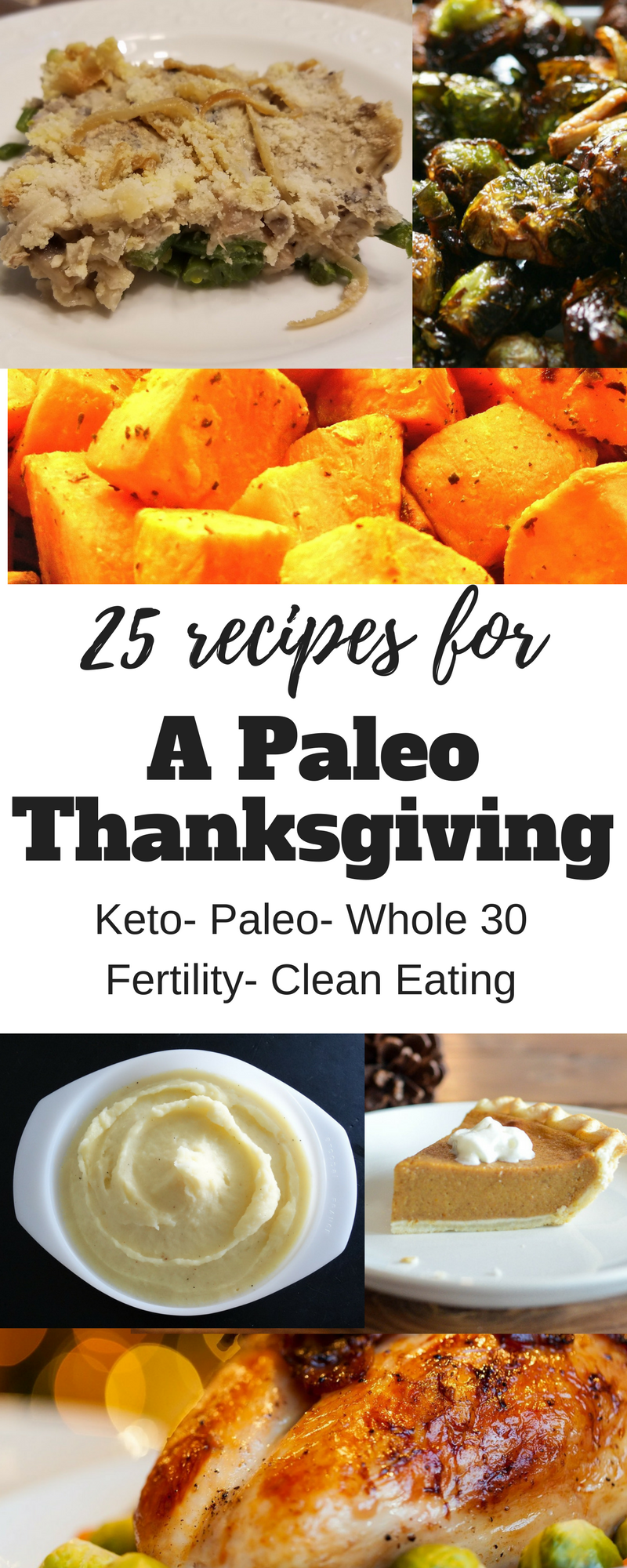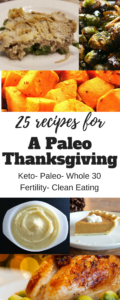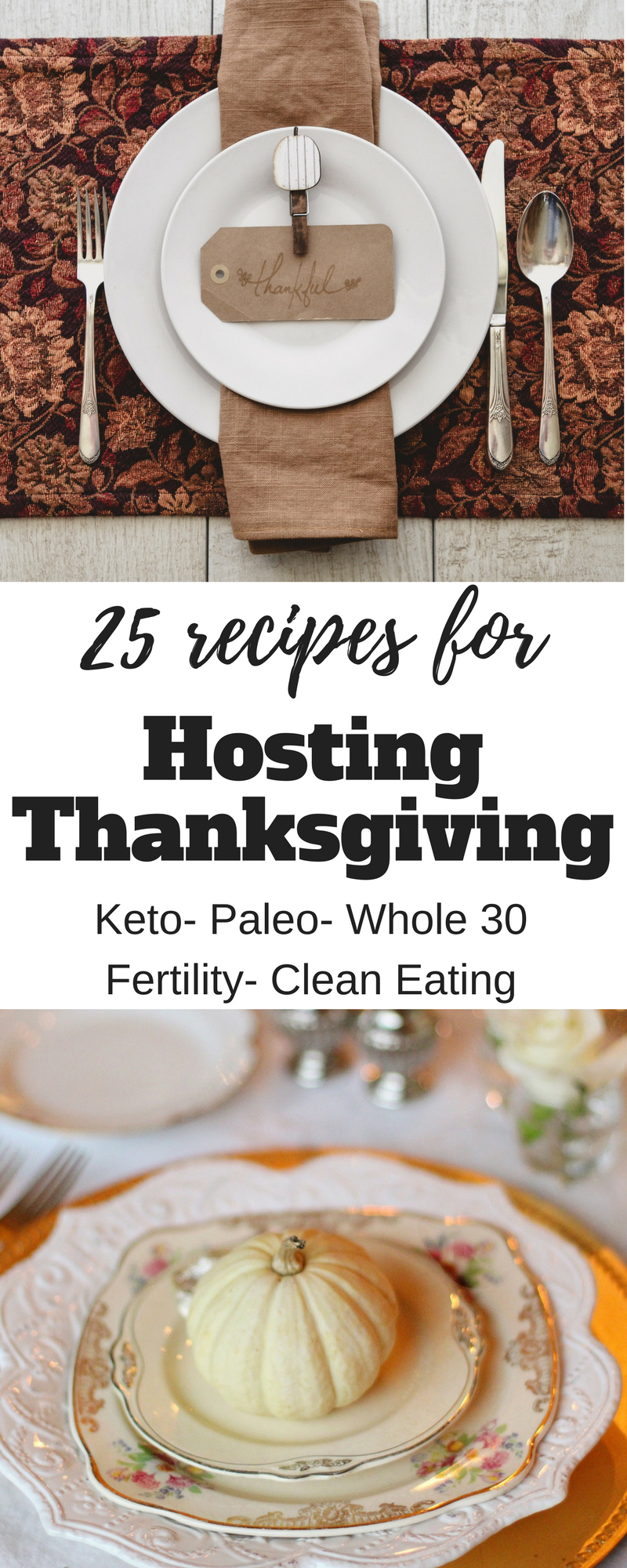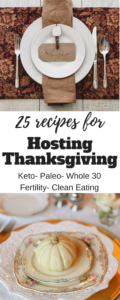 ✕
Want to get pregnant fast?
Love lists? Me too. Grab my 79 Things I did to transform my life and get pregnant in less than 3 months after 2 years of infertility and miscarriages! Totally free!

When Anna Rapp was struggling with infertility and recurrent early miscarriage, she was diagnosed with diminished ovarian reserve, High FSH, low AMH, low follicle count, endometriosis, and an MTHFR mutation. Despite being told donor eggs were her only solution, Anna used her graduate training in research methods and analysis to read everything she could find on fertility and egg health. Ultimately, she lowered her FSH and got pregnant naturally (twice). She blogs about how she did it and encourages her readers to take charge of their fertility journey and get happy, healthy, and pregnant!