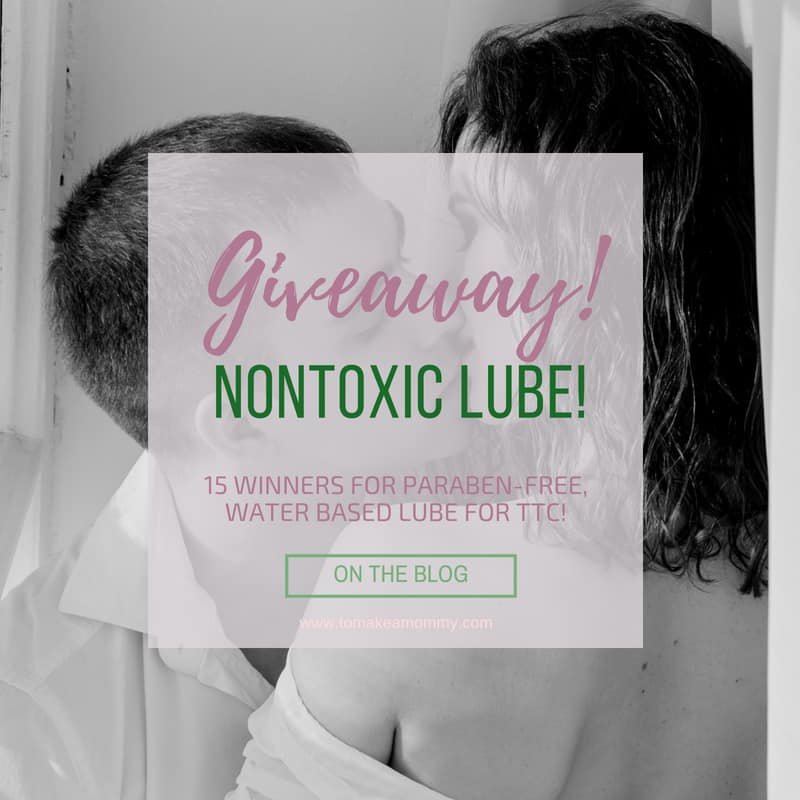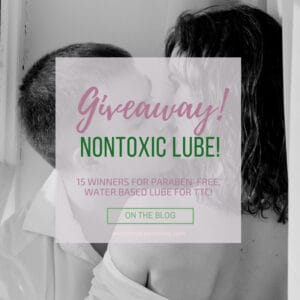 Giveaway time!!
I've partnered with Fairhaven Health to give away Baby-Dance paraben free water-based lubricant for fertility to 15 lucky readers!
It's so hard to find lubricants that are ACTUALLY safe for fertility, so I am so excited that this lube is on the market!
Whether you have just started trying to conceive, or if you struggle with infertility, we all want to do everything we can to maximize our chances of conception. So why would you use a lubricant that could hurt conception? Many lubricants have parabens in them, which are preservatives. Unfortunately, they are also endocrine disruptors and are linked to decreased fertility! You definitely don't want to be putting that on your delicate and extremely thin vaginal walls. What an icky thing to be absorbing through your skin!
Also, many lubricants are oil based, and oil can be very difficult for sperm to travel as it needs to. So you always want to pick a water-based lubricant when possible.
Click here to check out all my sex tips for trying to conceive a baby!
Enter the contest below!
✕
Want to get pregnant fast?
Love lists? Me too. Grab my 79 Things I did to transform my life and get pregnant in less than 3 months after 2 years of infertility and miscarriages! Totally free!

When Anna Rapp was struggling with infertility and recurrent early miscarriage, she was diagnosed with diminished ovarian reserve, High FSH, low AMH, low follicle count, endometriosis, and an MTHFR mutation. Despite being told donor eggs were her only solution, Anna used her graduate training in research methods and analysis to read everything she could find on fertility and egg health. Ultimately, she lowered her FSH and got pregnant naturally (twice). She blogs about how she did it and encourages her readers to take charge of their fertility journey and get happy, healthy, and pregnant!