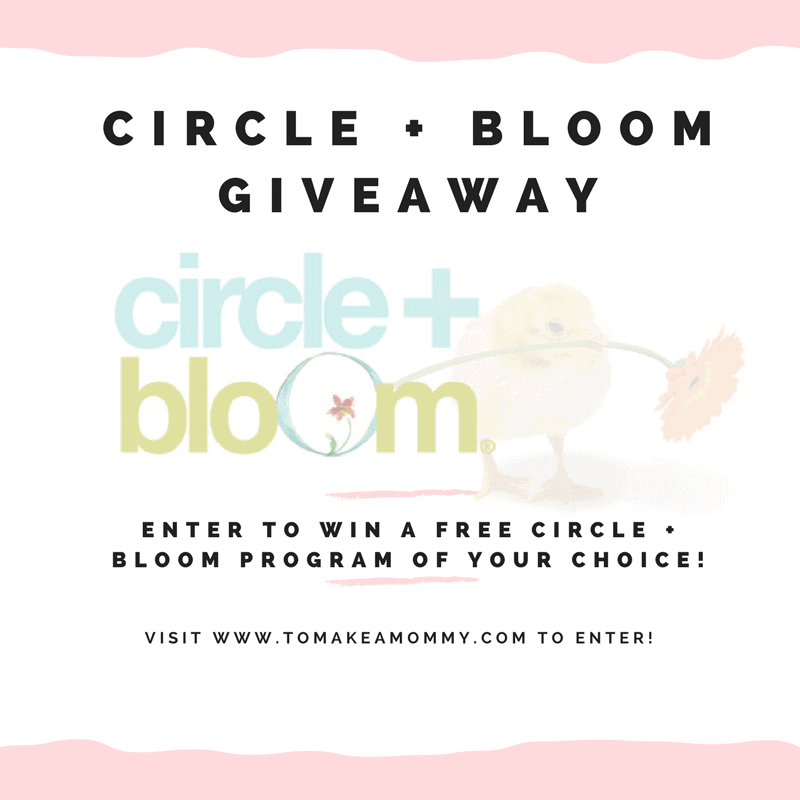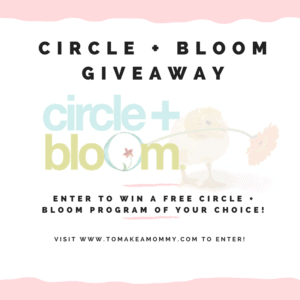 UPDATE: GIVEAWAY HAS ENDED. CONGRATS TO HILLARY OF PENNSYLVANIA WHO WON! She is getting a free IUI/IVF Circle & Bloom Program!  
Go to Circle & Bloom now to get your fertility program- and use the code Holiday25 for 25% off during the rest of December 2017!
I'm so excited to announce that I am partnering with Circle + Bloom for the first ever giveaway on my blog!  Circle + Bloom will give the lucky winner her (or his I suppose) choice of their programs. I am a huge fan of Circle + Bloom and have personally used many of their programs. I'm going to tell you a little bit about them first; scroll down to enter the giveaway!!
I.love.circle+bloom.  LOVE.  These are tailored guided visualizations/meditations that helped me heal from miscarriage, get pregnant successfully, stay relaxed during pregnancy after infertility & miscarriage,  prepare me for birth, and fall into the deepest most relaxing sleep.
They have multiple series, including month long programs for Natural Cycle, IUI/IVF, Frozen Embryo Transfer, Donor Egg, and PCOS Fertility Healing. They even have a new one for embryo donation!  I used the Natural Cycle program every day the month I got pregnant.  The way it works is there are 28 different meditations (about 15-20 minutes each) for each day of an average cycle. Each meditation starts with progressive relaxation to fully relax your body and mind.  Then, once you are really "in the zone" there is a short visualization of what is happening with your ovaries, eggs, and, after ovulation, the little embryo.  It is just beautiful, and is 100 times better than some random meditation you might be doing. The best part is – you don't have to do anything!  Just find 15 minutes to sit or lie down and listen to it!  I would always listen before bed to help me fall asleep. After I got pregnant I had a hard time sleeping without a nightly meditation, but luckily they had developed a pregnancy series so I immediately bought that and was soothed to sleep again.  They also have a completely Free Fertility Relaxation program in case you just want to try it first, and a free Healing and Recovery from Miscarriage program.
The winner of the giveaway gets their choice of Circle + Bloom programs!! Good luck! The giveaway ENDS midnight on Monday, December 11, 2017!
Enter the Giveaway To Win a Circle + Bloom program of your choice!